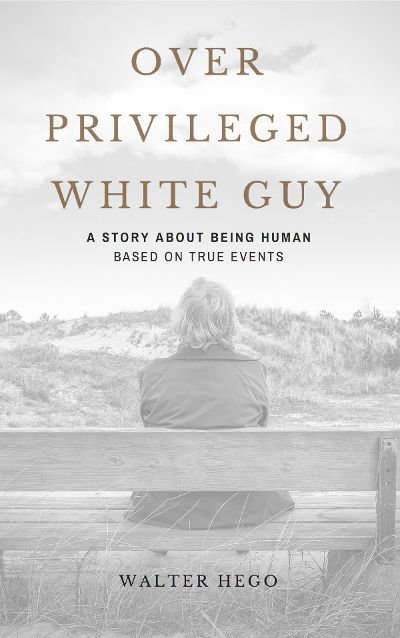 Podcast host: Walter Hego, OPWG Book Author. Body Type One.
Panelist #1: Gnosis, Researcher at Fellow One Research. Body Type Four.
---
OPWG Podcast Episode Th
ree Overview – White Privilege
Over Privileged White Guy Podcast Episode Three with host Walter Hego (Body Type One), author of the Over Privileged White Guy Book, and panel member Gnosis (Body Type Four), who is the main researcher at Fellow One Research.
The discussion focuses on the serious issues that white privilege presents in America including white nationalism and white supremacy. With racism and institutional racism along with genderism, sexism, and other forms of discrimination, inequality, and unfairness as well as sexual harassment being prevalent in American culture to this very day, it is vital that Americans in general genuinely recognize America's tainted, broken past and present, including slavery.
Movements like #BlackLivesMatter and #MeToo stimulate and galvanize long overdue change helping to achieve to a more fair, equal, and balanced culture and society.  However, the slowness, especially of white people in general, to accept the reality of white privilege and discrimination has perpetrated a real lack of true change over the years which has only exacerbated the brokenness of our culture and society. This, in turn, has led to an explosion of confusion and difficulty, creating an even wider gap in understanding and communication between no less than different races, gender, and sexual orientation.
The discussion also mentions how white privilege, ignorance and arrogance must be overcome with awareness, knowledge, honesty, and action. These are the solutions that must be presented in our educational systems as early on as possible, so young people especially, but really as many people as possible regardless of age can better understand the issues of white privilege, inequality, and unfairness overall along with climate change and the like to make better, more informed decisions in their lives. 
---
Examples/Evidence of White Privilege
---
VOX – A white woman from Ohio asked Gillibrand about white privilege. Her answer was spot on
YES MAGAZINE – 10 Examples That Prove White Privilege Exists in Every Aspect Imaginable
MEDIUM – 7 White Privileges I Didn't Realize I Was Enjoying
INDEPENDENT – Black women earn $1m less than white men over lifetime, study finds
CITYLAB – White Americans' Hold on Wealth Is Old, Deep, and Nearly Unshakeable
NYTIMES – A Brief History of Slavery That You Didn't Learn In School, Four hundred years after enslaved Africans were first brought to Virginia, most Americans still don't know the full story of slavery.
THE ATLANTIC – The Great Land Robbery, The shameful story of how 1 million black families have been ripped from their farms
MEDIUM – The White Privilege of Not Fearing the Police
THE GREENLINING INSTITUTE – Tales of White Privilege – Police Edition
EVERY DAY FEMINISM – 20 Examples That Prove White Privilege Protects White People From the Police
---