---
---
Celebrity Body Types: Tom Cruise (Thomas Cruise Mapother IV)
---
The Four Body Types Scientific Identification: Body Type One, BT1
Male/Man
Genetically Underdeveloped Vertebrae (Muscles/Muscle Mass): None/0
Date of Birth: July 3, 1962
Age: 60 (as of 2022)
Unscientific/Nonsense Body Types Rough Correlations: Mesomorph, Hormone/Adrenal
Learn How 

The Four Body Types

Determines A Celebrity Body Type Like Tom Cruise
---
---
Celebrity Tom Cruise displays his Body Type One (BT1) shape physique/figure while taking time off with
friends and family including his ex-wife Katie Holmes. The full development of his vertebrae (posture) and muscles/muscle mass is
obvious. At his age, he is showing no real signs of skinny fat (cellulite, thin fat, loose skin, saggy skin, crepey skin, normal weight obesity) anywhere on his body.
One pound of muscle burns six calories per day, but one pound of skinny fat/fat only burns two to three. Which directly affects metabolism (the more skinny fat and fat, the slower the metabolism). Having a strong metabolism because of all that muscle and muscle mass, no less, is an advantage that a fully developed BT1 offers, including aging gracefully.
Diet, exercise, lifestyle, metabolism, and BMI matter. But so do genes/genetics/DNA. It will be interesting to see as the years continue to pass how well Tom Cruise successfully maintains his muscular physique/figure.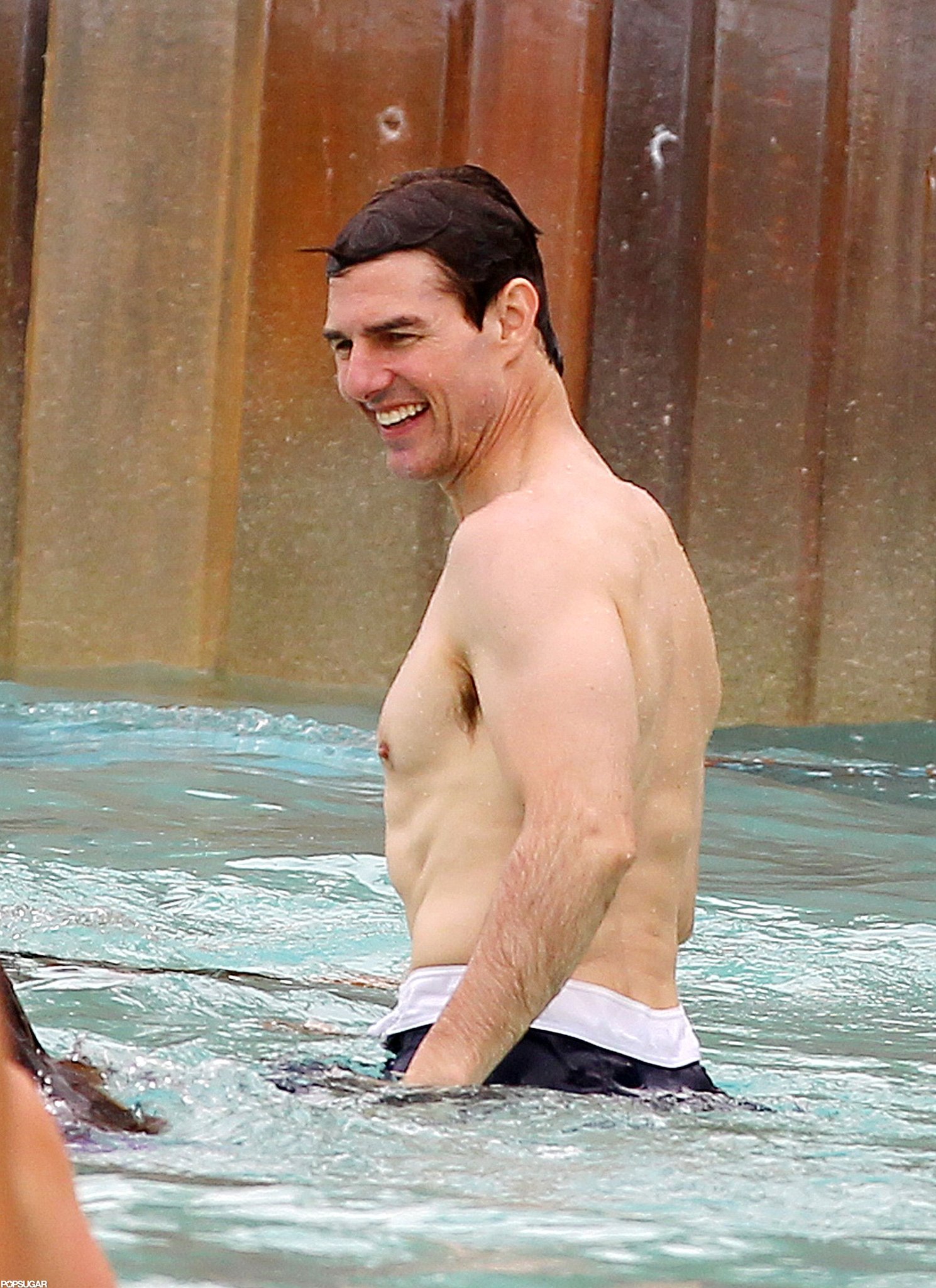 ---
---
---
Tom Cruise Physique/Shape – BT1
A-list Academy Award-nominated actor Tom Cruise shows off his Body Type One physique while taking time off and while on set acting. The physically demanding requirements for his typical
action-hero movie roles including the Mission Impossible
franchise further increase his metabolic rate. All of which help him burn more calories to keep any excess fat at bay to maintain his body physique.
His stellar Hollywood career boasts 55+ films including Top Gun: Maverick (2022), Mission: Impossible – Fallout (2018), The Mummy (2017), American Made (2017), Jack Reacher: Never Go Back (2016), Mission: Impossible – Rogue Nation (2015), Edge of Tomorrow: Live, Die, Repeat (2014), Rock of Ages (2012), Jack Reacher (2012), Mission Impossible: Ghost Protocol' (2011), Knight and Day (2010), Tropic Thunder (2008), Valkyrie (2008), Mission: Impossible III (2006), War of the Worlds (2005), Collateral' (2004), The Last Samurai (2003), Minorty Report (2002), Austin Powers in Goldmember (2002), Vamilla Sky (2001), Magnolia (1999, Academy Award Nominated, Best Supporting Actor), Eyes Wide Shut (1999), Mission Impossible (1996), Jerry Maguire (1996, Academy Award Nominated, Best Actor), Interview With a Vampire (1994), The Firm (1993), A Few Good Men (1992), Far and Away (1992), Days of Thunder (1990), Born of the Fourth of July (1989, Academy Award Nominated, Best Actor), Rain Man (1988), Cocktail (1988), Top Gun (1986), The Color of Money (1986), Legend (1985), Risky Business (1983), All the Right Moves (1983), The Outsiders (1983), Losin' It (1983), Taps (1981), and Endless Love (1981).
A-List Hollywood Superstar Actor Tom Cruise Body Type One 
Upcoming movies include Mission: Impossible – Dead Reckoning Part One (2023) and Mission: Impossible – Dead Reckoning Part Two (2024). He was previously married to Nicole Kidman and Mimi Rogers.
His net worth is estimated to be $620 million. You can catch him on social media including Instagram, Facebook, and Twitter. See more producer, actor, and A-list Hollywood superstar Tom Cruise celebrity Body Type One (BT1) photos on Google.
Review the Body Type Science Data or take the Scientific Body Type Quiz/Test for women and men.  
---