As the George Floyd protests spread nationwide, perhaps, for the first time ever, Americans, regardless of race or really any variable, in a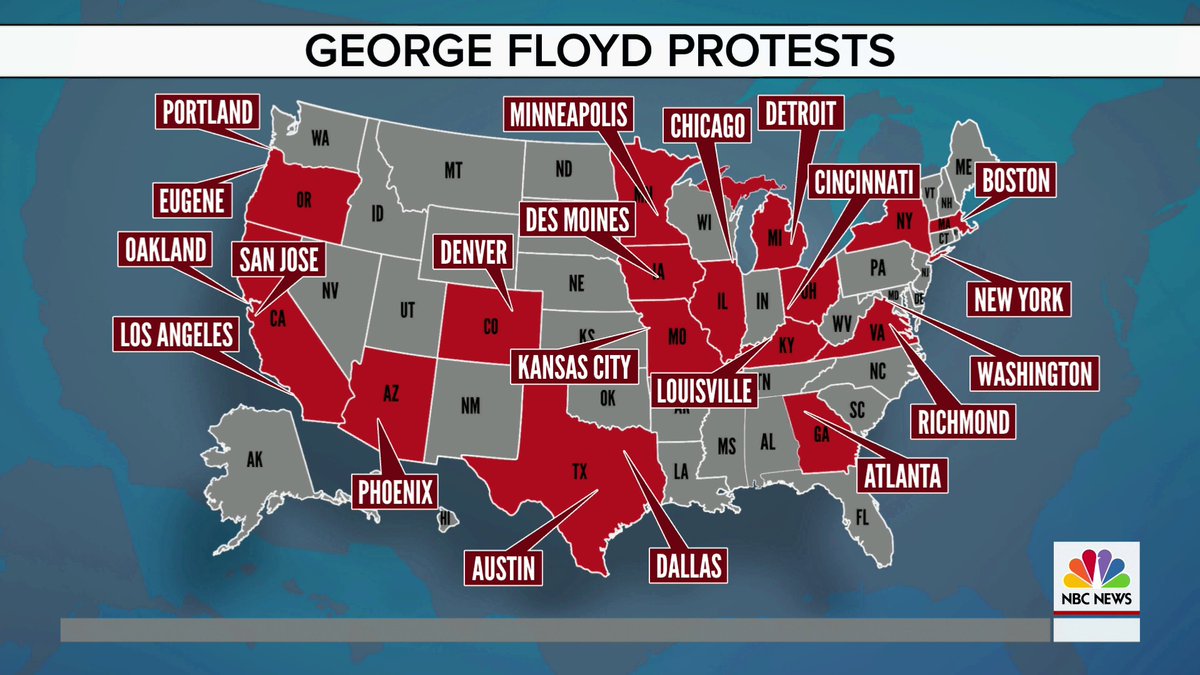 good way, are actually uniting against inequality, unfairness, and institutional racism. As is the world. The murder of George Floyd by Minnesota police officers in broad daylight, in front of multiple eye-witnesses, on camera, is just another in a long line of humanitarian atrocities committed against black men, women, and non-white people, in general, by police here in America. Protestors have hit the streets in more than 30 cities across the United States demanding the immediate arrest of all four officers involved.
Americans of diverse ages and from all walks of life are joining together as one to raise their voices in protests against institutional inequality, unfairness, racism, and white privilege. Even now, in 2020, justice and peace have and continue to allude too many black and non-white men, women, and their families, friends, and communities, particularly when it comes to interactions with white police and law enforcement. African Americans like George Floyd, Ahmaud Arbery, Breonna Taylor, Eric Garner, Trayvon Martin, Rodney King, Martin Luther King Jr. (MLK), Malcolm X, Emmitt Till, and so many, many more down through American history.
George Floyd Protests – Black Lives Matter
Change is upon us Americans. The Coronavirus (COVID-19) pandemic is forcing our hand. Whether it is bad-apple white police/law
enforcement officers or racist white citizens who unlawfully take the law into their own hands, the systemic inequality and unfairness must be recognized, addressed, and remedied. Immediately. No more delays or misrepresenting and ignoring the facts. No more inequality and unfairness, period. Even now, too many white people have no problem denying or pretending there is not a racism problem in America, that white privilege is a myth. That #BlackLivesMatter is somehow inappropriate and unnecessary. All lives cannot truly matter until black lives truly matter.
As a white person, I am certain that white privilege is not a myth and that it has benefited my life significantly. I do not fear law enforcement, never have, ever. I trust the police and would not hesitate to call upon law enforcement if I needed their help. And that is how it should be.  For all Americans, regardless of race. We all have a right to feel and be safe. It is not just a privilege reserved for white people.
The answer to our societal inequality and unfairness issues when it comes to no less than race and racism is not getting rid of the police or law enforcement. Anarchy and lawlessness are not the solution. Actually fixing things starts with recognizing and admitting that racism, institutionally and otherwise, is a very serious problem across America. That white privilege is very real.
Being Honest About White Privilege – George Floyd Protests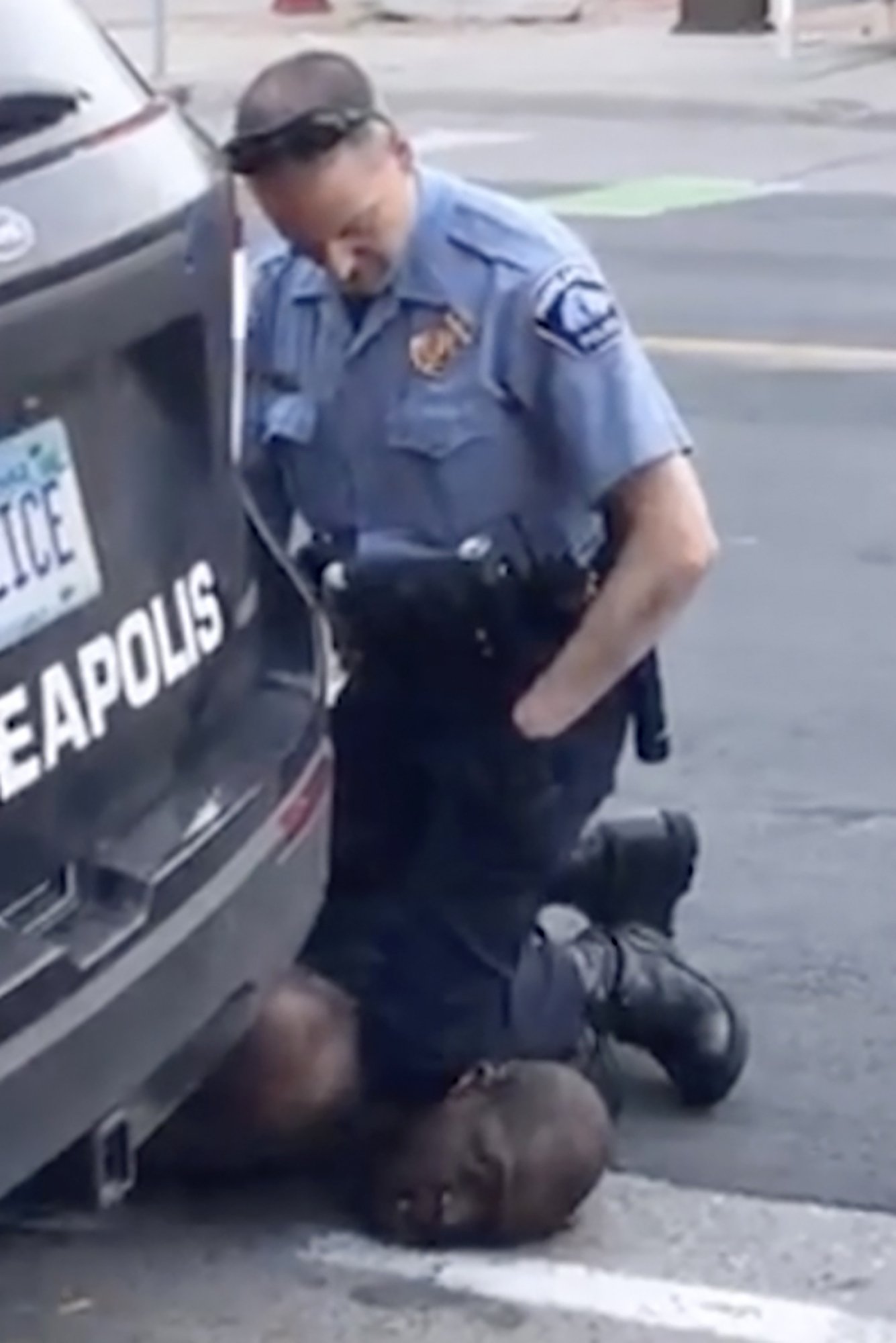 There is plenty of blame and finger-pointing to go around. Trump being a racist over-privileged white guy who supports treasonous behavior definitely does not help things. The best thing he can do right now is be quiet.
If we are honest, this is Minnesota's fault. Without the amateur bystander eyewitness video, the white police officer who pressed his knee on George Floyd's neck for more than 8 minutes, killing him, would have gotten away with it. Why was he still an active-duty officer when he had 17 official complaints against him accusing him of abusing his police power? Hard to believe that 17 official complaints were all invalid. Allowing racist behavior to exist and persist only contributes to the problem, and the protests.
This is Georgia's fault. Without the video that surfaced relative to Ahmaud Arbery, three white men would have gotten away with cold-blooded murder. Southern states, in general, have notoriously dark histories when it comes to the poor treatment of African Americans. The same is true for every state and law enforcement agency that has ever abused and/or failed to protect the human rights of any citizen, no matter the race or gender or the like.
How the George Floyd Protests Will Help Move America Forward: Honesty
With 40 million Americans out of work thanks to the Coronavirus (COVID-19) pandemic, many are desperate with nothing to lose. Literally homeless, jobless, foodless, and hopeless, time and the right to protest are all they really have. Anger that has been building for more than 400 years is all they really have.
Looting, violence, vandalism, and destruction are not right, they are wrong. But so is cold-blooded murder, inequality, unfairness, and injustice, whether at the hands of rogue police or cowboy citizens. Either we all follow and are bound by the law fairly and equally, or we are not.
If I am a protestor, especially if I am black, what incentive do I have to follow curfew laws or commands from police and law enforcement when they have no respect for me or my life? How do I truly feel safe? How do I explain to my children how to behave in the presence of police when all the evidence shows that no matter what they do, if they are black/nonwhite they will most probably still unlawfully lose their life?
A Tale of Two Americas – Racism & White Privilege
George Floyd I am. #ICantBreathe The arrest of the main police officer, Derek Chauvin, involved in his murder is a step in the right direction. But why the delay in the arrests of the other three police officers involved? Moreover, the arrests of the three white men in Ahmaud Arbery's murder is also a positive step forward. But all are entirely too late in coming. Why must it take nationwide protests and outrage to see any action or justice? UPDATE: Derek Chauvin found guilty of murder in the death of George Floyd
If it had been a white man that day in Minnesota, would the outcome have been the same? No, it would not. And even if the outcome was the same, would it have taken so long for arrests to be made? No. There are two Americas right now. The time is long overdue to become one.
No Justice, No Peace.
#BlackLivesMatter #GoodTrouble #IFeelSafe
Congressman

John Lewis

:

Notes to Self
---
---
---
---