Learning how to live a healthy lifestyle can be a daunting task.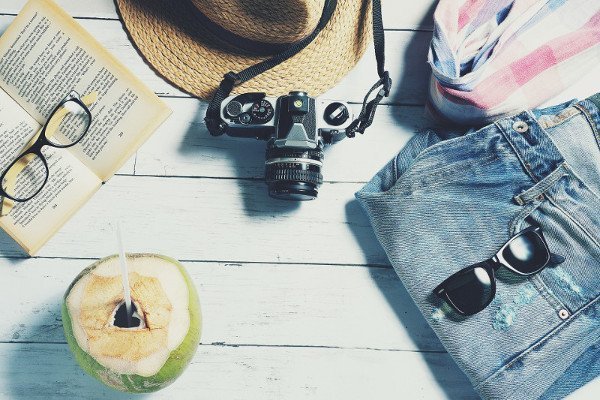 For many humans, especially those in first-world countries such as America, a broad spectrum of daily lifestyle choices abound, which can just as easily lead to vice, unnecessary stress, and unhealth. There are so many different options from which to choose when it comes to unhealthy and/or healthy diet, exercise, sleep, relationships, educational opportunities, careers, finances, political affiliations, hobbies, spiritual paths & religions, entertainment outlets, travel, etc.
Day in and day out, how do you know what the best choices are to accurately ensure, as much as possible, that you are truly living a worthwhile, low-stress, healthy lifestyle for long-term viability?
How to Live a Healthy Lifestyle – Genetic Scientific Body Type
Being human starts with accurately identifying and understanding your physical body relative to the Body Type Science Theory (genetic scientific body type, The Four Body Types). Proper genetic development of all vertebrae (posture/spinal extension), muscle, muscle mass, and the like directly influences

weight gain/loss (regular fat/white fat/yellow fat/excess fat/being overweight or obese), skinny fat (cellulite, thin fat, loose skin, saggy skin, crepey skin, normal weight obesity), metabolism, athletic ability, and health, in general, no less. Although, genetics (DNA) play a significant role in things, and people in a genetic scientific Standard Body Type One (BT1) are usually in more of a physical state of balance from day one.
Physical unbalance becomes more noticeable and worrisome in a Body Type Two (BT2). The unbalance and concern increases even further in a Body Type Three (BT3), becoming most alarming in the weakest Body Type Four (BT4). Making healthy lifestyle choices in relation to your specific genetic body type is vital to your well-being and ability to age gracefully in the long run.
How to Achieve Real Balance in Your Life – Living A Healthy Lifestyle
Living a healthy lifestyle and achieving real balance in your life, including having access to affordable healthcare, starts with consciousness. Being genuinely aware of all the choices you are actually making in your life. A daily journal can assist with your efforts, at least until you have a better sense of things. Like with most things, moderation is vital. Do not be too strict or lenient with yourself.
Living a Balanced, Healthy Lifestyle – Diet & Hydration 
What you choose to put into your body daily matters; food is medicine. You literally are what you eat and drink. With so many diets to choose from — Atkins, The Zone, Ketogenic, Paleo, carnivore, vegetarian, vegan, omnivore, Weight Watchers, South Beach, Noom, raw food, etc — figuring out which one is the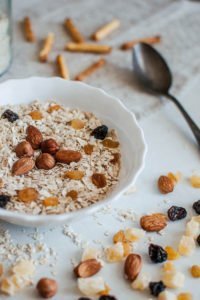 right choice for your genetic scientific body type is not easy. The goal is to figure out what healthy food (nutrition) and hydration requirements are best for your unique body. This takes real effort; diligent observation, execution, and follow-through.
The Blue Zone Mediterranean Diet is based on real-life scientific data and is likely the most versatile and well-researched of all the diets. On one hand, it is very low in refined carbs and added sugars, red meat & animal products, processed, junk, & fast foods, poor quality oils/fats, poor quality, low-nutrient foods, and alcohol.
On the other hand, the Blue Zone Meditteranean Diet is high in diverse, nutritional, whole foods (preferably organic) with a vegetarian focus. This includes vegetables (veggies), fruits, beans/legumes, nuts, seeds, and sparse, well-chosen meats, dairy, & seafood. All of which pack copious amounts of healthy, high-quality nutrients like protein, carbohydrates/fiber, good oils/fats (anti-inflammatory, Omega 3), vitamins, minerals, antioxidants, clean water, etc.
Moderation in consumption is key to using food as medicine.
Exercise, Health & Living A Balanced Lifestyle
Scientific evidence shows that both daily cardio and resistance exercise are vital to human health. The trick is balance. Cardio/aerobic exercise should be done at least 30 minutes a day, 5 days per week (6-7 days in the short term to really increase metabolic rate). Activities include walking, hiking, running/jogging, sports (basketball, tennis, soccer, football, etc.), elliptical, step machine, or the like. Even clean, monogamous (closed/safe) sex can qualify if done long enough.
Resistance exercises (anaerobic) including weightlifting, calisthenics (yoga, pilates, etc.), and/or isometrics (gravity) training should be done at least three times per week, no less than 30 minutes. No matter what exercises you choose, be realistic about your goals and potential results relative to your specific body type. This will help you maintain your ambition and motivation while keeping stress to a minimum.
Lifestyle Choices – Finding a Balance Between A Healthy Sleep Routine & Entertainment
More and more research is proving just how important sleep is to human health. The latest data recommends that the average
person needs to sleep between 7.5 and 9 hours each night. But regularity is also crucial. Going to bed around the same time every night and getting up around the same time every morning is best.
It is true that some people are more prone to being night-owls and staying up late. While others are early-birds more accustomed to going to bed early and rising around dawn. But the current research indicates that what really matters most is the consistency and length of time one sleeps each night in relation to the quality of their sleep (how deep/how long in R.E.M, how refreshing, etc.).
Quality of sleep is also directly influenced by what one eats and drinks, especially right before bedtime.
Better shut-eye starts with allowing the body 12-14 hours (during sleep) of intermittent fasting (IF) between meals. Avoiding alcohol, caffeine, allopathic, and other drugs/substances right before bedtime has been shown to improve sleep quality. Furthermore, you can use natural foods and remedies to help enhance sleep. Avoid prescribed sleeping pills and the like. Sleep and a healthy gut microbiome/gut flora (good bacteria) are symbiotic, which profoundly affects immunity.
Night Owls and Party Animals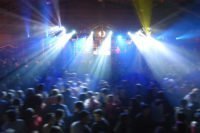 This news does not bode well for those who enjoy late nights out partying at the club, house parties, or such. This is especially true if the late-night activities include abuse (does not take much) of fast, processed, junk, low-quality, heavy foods. Excess/abusive imbibing of alcohol and/or consumption of mind-altering substances including nicotine, caffeine, cannabis, and hard drugs (heroin, opioids, cocaine, methamphetamine, Molly, ecstasy, etc.) exacerbates the potential for unhealth/disease and addiction. Casual, unprotected sexual activity only increases the risk of dis-ease further.
Most young people will get away with this type of behavior in the short term. However, it still has many negative effects on the body that can accumulate as the years pass. Eventually, sooner for some and later for others, if the bad behavior persists health will likely permanently suffer. A main side-effect of which can be aging poorly/ungracefully if the behavior is not made right and balanced in due time.
Living a Healthy Lifestyle – Balancing Work-Life (Career) & Personal Relationships
Venturing out into the world to network, build relationships, get an education, and make a living by mastering a career or job (at least one) is a common and integral part of living a healthy lifestyle. Balancing work-life (career) as well as personal (family/friends) relationships, both platonic and intimate, and social gatherings are necessary aspects of being human. In particular, the college/university/vocational years in America are as much (sometimes more) about meeting people, building networks, and preparing for real life as they are about education and learning.
The average human being is quite gregarious. Research shows that healthy social interaction increases well-being and longevity by helping to minimize loneliness and depression, at the least. As the world evolves and changes, honest relationships must as well.
The more balanced one is physically, mentally, emotionally, and spiritually, the higher the likelihood of success in relationships, both personally and professionally. Clear, mature, punctual communication skills and the ability to reasonably express your feelings (emotional intelligence) are excellent additions to anyone's relationship skill set. As are fluid intelligence and crystallized intelligence.
Moreover, awareness, empathy, honesty, and functioning from as whole a point of view as possible at any given moment round out a successful relationship toolbox.
Living Within Your Means & Finances  – How To Live A Healthy Lifestyle
Living within your means, truly, means spending no more money/cash than you have coming in. With debt and credit (lines/cards)
too easily accessible to so many (all things relative), abuse is rampant currently. Banks and credit card processors et al rack up enormous fees thanks to many irresponsible people who poorly manage their finances and do not live within their means.
Building wealth is the foundation of life and starts keeping debt to a bare minimum. Most Americans are, America is, drowning in debt. When times are good, people think much less of having a lot of debt because there is plenty of money to go around (although wealth distribution globally is still horribly unbalanced, unequal, and unfair). Credit scores are easier to navigate. When recessions and pandemics like Coronavirus (COVID-19) hit, not so much.
Banks become less likely to loan credit, open credit lines and cards (even reducing/closing them en masse), and become less flexible with fees and rules. Credit scores are more difficult to improve and easier to damage. Most people come to find that by using debt and credit in such irresponsible, inefficient, and ineffective ways, they have actually built less equity and wealth in themselves and their own life.
Their floundering savings accounts, checking accounts, certificate of deposits, and other investments (or lack thereof) reflect this clearly. And, depending on how much debt they have accrued, they may forfeit what little equity they do have, even going as far as outright bankruptcy. Building wealth and living within your means is all about making healthy lifestyle choices.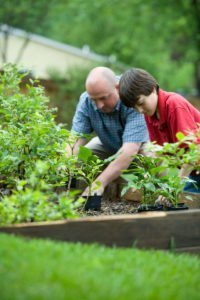 Making Life Bearable, If Not Enjoyable – Healthy Hobbies
Furthermore, be sure to choose a solid hobby or two to help maintain lifestyle balance to achieve true peace. Being outdoors in nature (healthy environment), in general, tops the list. Gardening is a popular choice.
So are reading (books, blogs, etc.), board games, watching real-life, fact-based documentaries (history), painting, writing, making music, volunteering, traveling (culture), and such. Keep daily television (tv), streaming, computer, social media, and (laptop)/smartphone/tablet screen time (blue light) to a minimum to protect your eyes and sanity. Be sure that the hobby you choose, like every other lifestyle choice you make, is a beneficial, low-stress, and healthy addition to your life.
Spirituality, Soul Seeking – Balanced, Healthy Living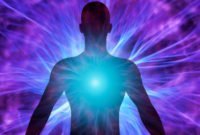 Finally, partaking in a balanced spiritual practice generally involves some form of soul-searching like meditation, breathing exercises, time in nature, silence, energy work, prayer, or the like.
The more healthy your aggregate lifestyle choices and the more balanced you are physically (body type), mentally (mind), emotionally (energy in motion), and spiritually (soul/spirit), the higher the probabilities are that balance will be reflected in your life as a whole. More balance means physical bodily functioning will likely be more effective and efficient, helping keep disease and stress to a minimum to achieve true happiness, fulfillment, and peace in your life.
---
---
---
---