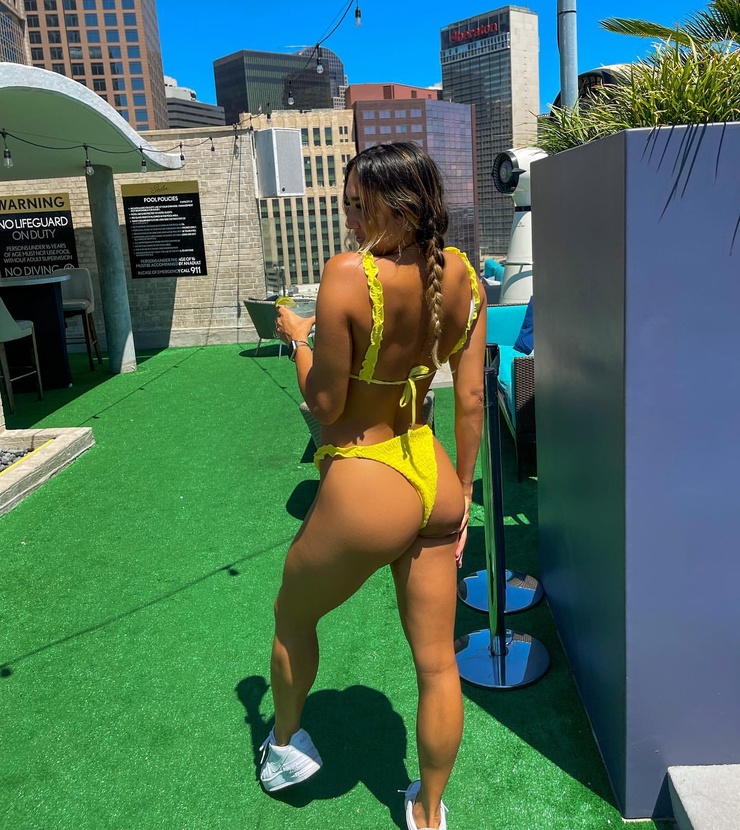 ---
---
Celebrity Body Types: Ashley Ray Cushman (Ashley Ray)
---
The Four Body Types Scientific Identification: Body Type One, BT1 (Possible Body Type Two)
Female/Woman
Genetically Underdeveloped Vertebrae (Muscles/Muscle Mass): None/0 (Possibly Sacrum and/or Lumbar)
Date of Birth: September 4, 2000
Age: 23 (as of 2023)
Unscientific/Nonsense Body Types Rough Correlations: Ectomorph, Kibbe/Pure Natural, Hormone/Ovary
---
---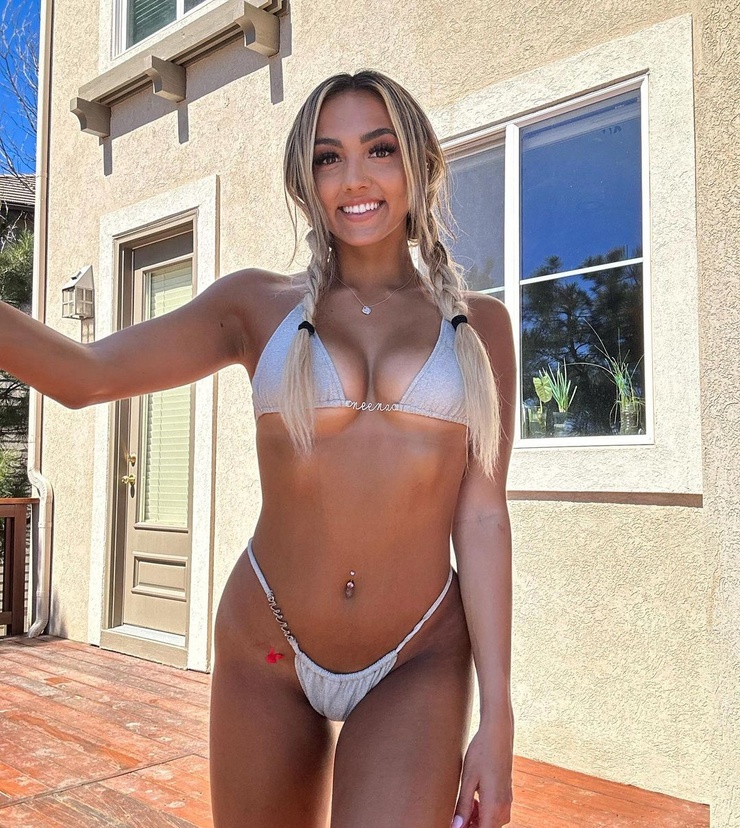 Celebrity Ashley Ray Cushman shows off her genetic scientific Body Type One (BT1)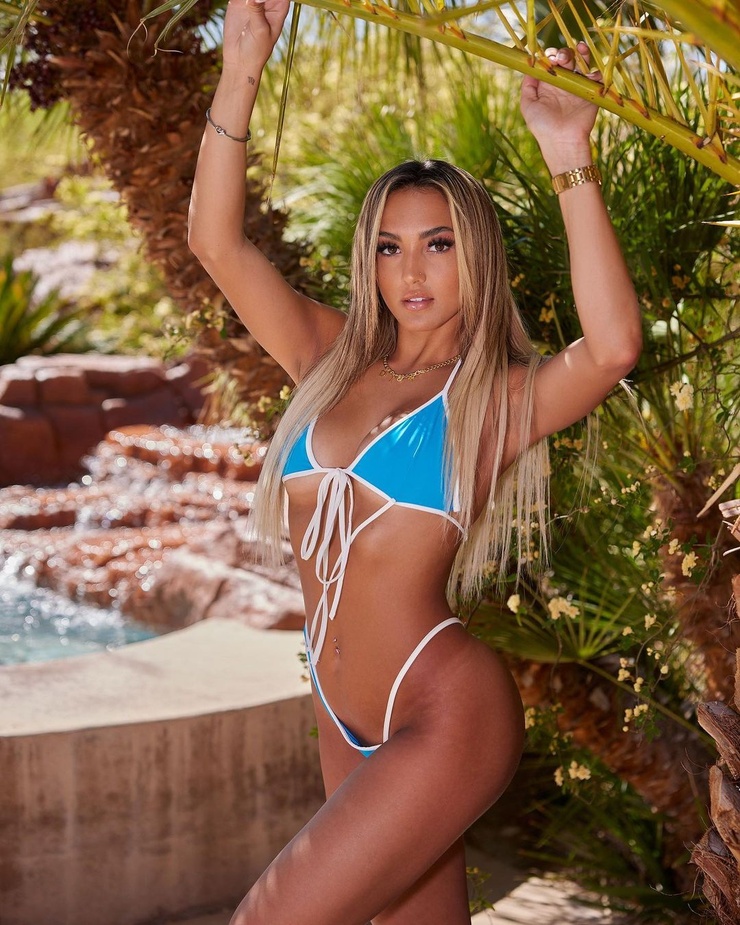 shape figure/physique while creating social media content and shooting photos. The candid images reveal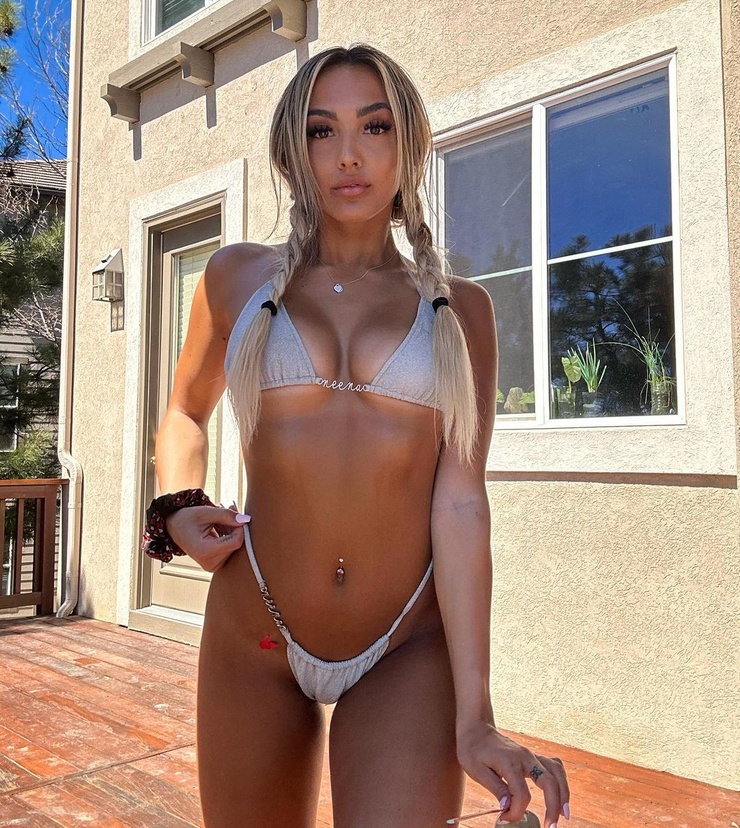 no real signs of skinny fat (cellulite, thin fat, loose skin,
saggy skin, crepey skin, normal weight obesity) anywhere on her body. The full development of her vertebra (posture) and muscles/muscle mass is currently not in debate. 
Science recognizes that one pound of muscle burns six calories daily, but one pound of regular fat (white fat/yellow fat/excess fat) and/or skinny fat only burns two to three calories. Which directly affects metabolism (the more skinny fat and/or regular fat, the slower the metabolism). Having so many developed vertebrae, muscles, and muscle mass assists greatly in terms of metabolism/metabolic rate (BMR), including aging gracefully.
Genetics/genes/DNA are important, but diet, exercise, metabolism, BMI, and lifestyle also matter. As she continues to age, it will be interesting to see how well Ashley Ray Cushman maintains her body shape figure/physique. Is she really a genetic scientific Body Type Two (BT2) with a slightly underdeveloped sacrum vertebra and skinny fat (maybe thin fat and/or cellulite) on her buttocks and/or upper legs, no less?
---
---
---
Ashley Ray Cushman Figure/Shape – BT1
Star social media influencer Ashley Ray Cushman displays her Body Type One shape/figure
during her time off. Her diverse career began after attending Colorado State
University. Focusing on social media content creation to become a top fashion, fitness, lifestyle,
beauty, and health influencer, she has organically grown her Instagram following to more than 100K followers and more than 200K followers on TikTok. As a model, she has freelanced for Playboy, Boutinela Studio, and Breakaway, no less. 
Expanding her horizons, she is the CEO of her own burgeoning luxury swimwear company CCXSWIMWEAR. She is also the founder and CEO of the Denver-based Talent Management Agency, Angels Envy Talent Management, which helps content creators and models take their social media presence to the next level. As a businesswoman, her intentions and efforts are driven to inspire and uplift young girls to live healthy, active lifestyles and express themselves fearlessly through fashion and makeup.
Social Media Influencer & Businesswoman Ashley Ray Cushman Body Type One Shape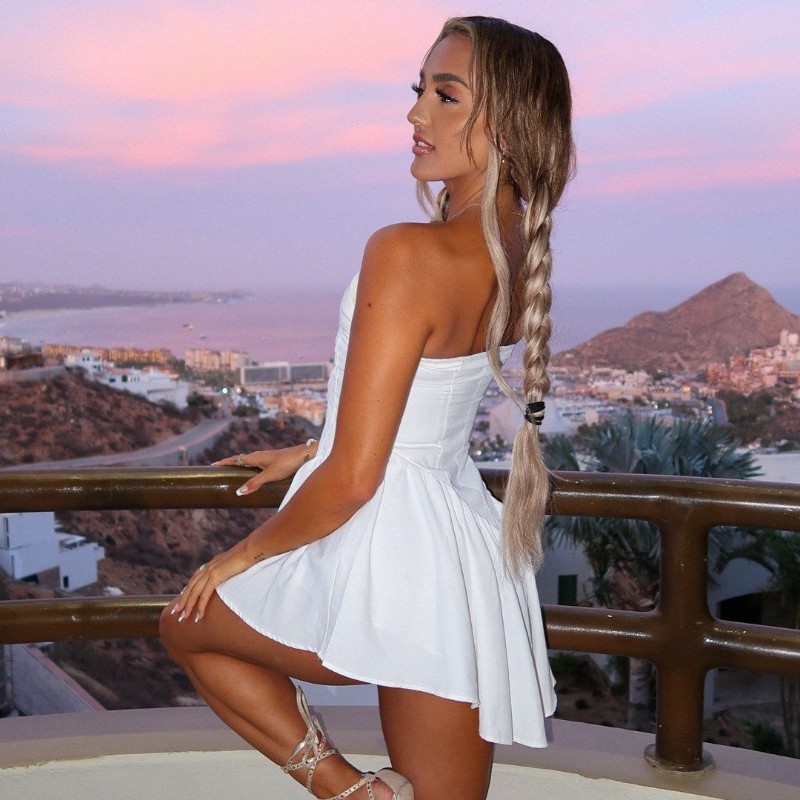 Ashley Ray Cushman's demanding social media content creation responsibilities likely help
with maintaining her body shape figure by increasing her metabolic rate thus burning more calories to keep excess regular fat weight at bay. 
Her net worth is estimated to be $600,000. You can catch her on social media including Instagram, YouTube, and TikTok. See more model, businesswomen, entrepreneur, social media influencer, and yoga teacher Ashley Ray Cushman celebrity Body Type One (BT1) photos on Google.
Review the Body Type Science Data or take the Scientific Body Type Quiz/Test for women and men.
---