---
Celebrity Body Types: Prince William (William, Prince of Wales, KG, KT, PC, ADC, Duke of Cambridge, Wills, Willy, Wombat, Steve)
---
The Four Body Types Scientific Identification: Body Type One, BT1
Male/Man
Genetically Underdeveloped Vertebrae (Muscles/Muscle Mass): None/0
Date of Birth: June 21, 1982
Age: 41 (as of 2023)
Unscientific/Nonsense Body Types Rough Correlations: Mesomorph, Hormone/Adrenal
---
---
Celebrity Prince William displays his genetic scientific Body Type One (BT1) shape physique/figure
while taking time off with friends and family including his wife, Kate Middleton (Catherine, Princess of Wales). He is showing no obvious signs of skinny fat (cellulite,
thin fat, loose skin, saggy skin, crepey skin, normal weight obesity) anywhere on
his body. The full development of his vertebrae (posture) and muscles/muscle mass is currently not in debate.
Science recognizes that one pound of muscle burns six calories per day, but one pound of regular fat (white fat/yellow fat/excess fat) and/or skinny fat only burns two to three calories. Which directly affects metabolism (the more skinny fat and/or regular fat, the slower the metabolism). Having a strong metabolism because of all that muscle and muscle mass, no less, is an advantage that a fully developed BT1 typically offers, including aging gracefully.
Diet, exercise, lifestyle, metabolic rate (BMR), and BMI matter. But so do genes/genetics/DNA. It will be interesting to see how well Prince William successfully maintains his body shape physique/figure as he continues to age. Is he really a Body Type Two (BT2)?
---
---
---
Prince William Physique/Figure – BT1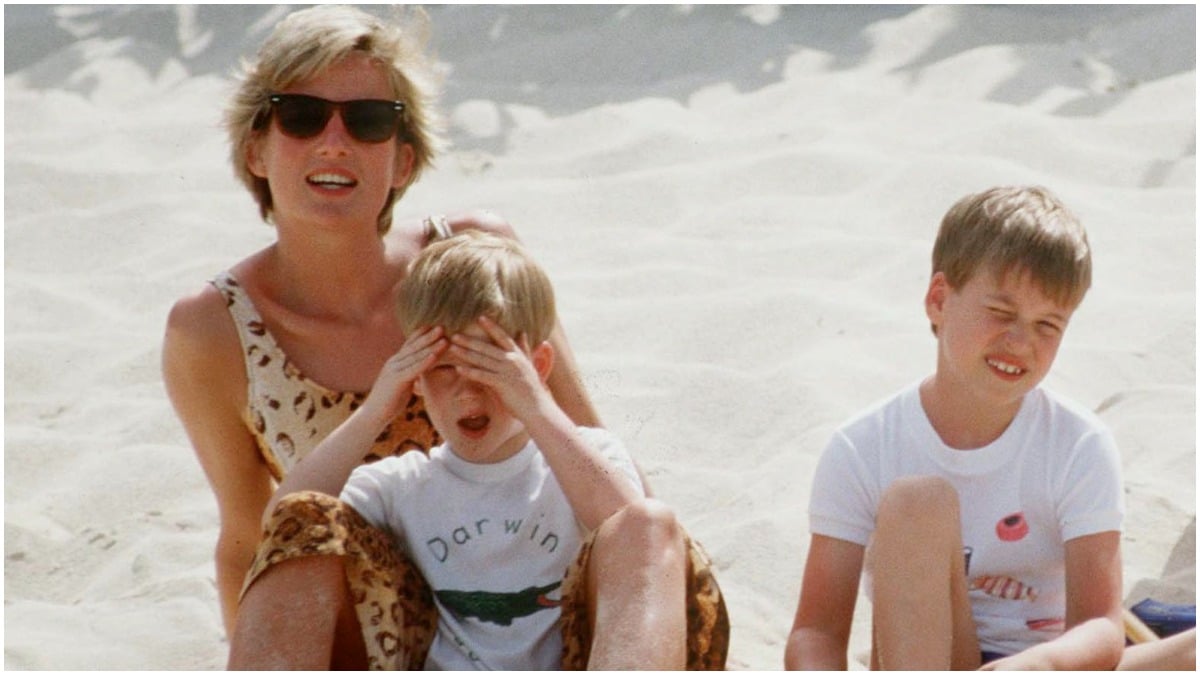 Heir apparent to the British throne, Prince of Wales, and Duke of Cambridge Prince William shows off his Body Type One shape/physique during his vacation. He is the elder son of
King Charles III and Diana, Princess of Wales. His paternal grandmother was Queen Elizabeth II. First thrust into public eye after the shocking death of his mother, his decision to walk behind her coffin during the funeral procession did not come lightly. 
Privately educated at Wetherby School, Ludgrove School, and Eton College, he earned a Master of Arts degree in geography at the University of St Andrews where he met his spouse, Kate Middleton. His royal duties began at the age of 21 when he was appointed a Counsellor of State. Upon graduation, he interned in land management at Chatsworth House and in banking at HSBC while also enrolling in a vocational agricultural management course at Cambridge.
Eventually deciding on a military career, he matriculated to the Royal Military Academy Sandhurst in 2006. As "Lieutenant Wales," he followed his younger brother Prince Harry into the Blues and Royals as a troop commander in an armored reconnaissance unit. After completing his training in 2008 he was assigned to the Royal Air Force at RAF Cranwell, specifically the Search and Rescue Force. He was deployed to the Falkland Islands, no less. He went on to serve as a full-time pilot with the East Anglian Air Ambulance for two years, subsequently being honorably discharged from the military in 2017 after nearly 8 years, seeing no combat. 
Heir Apparent to the British Throne Prince William Body Type One Shape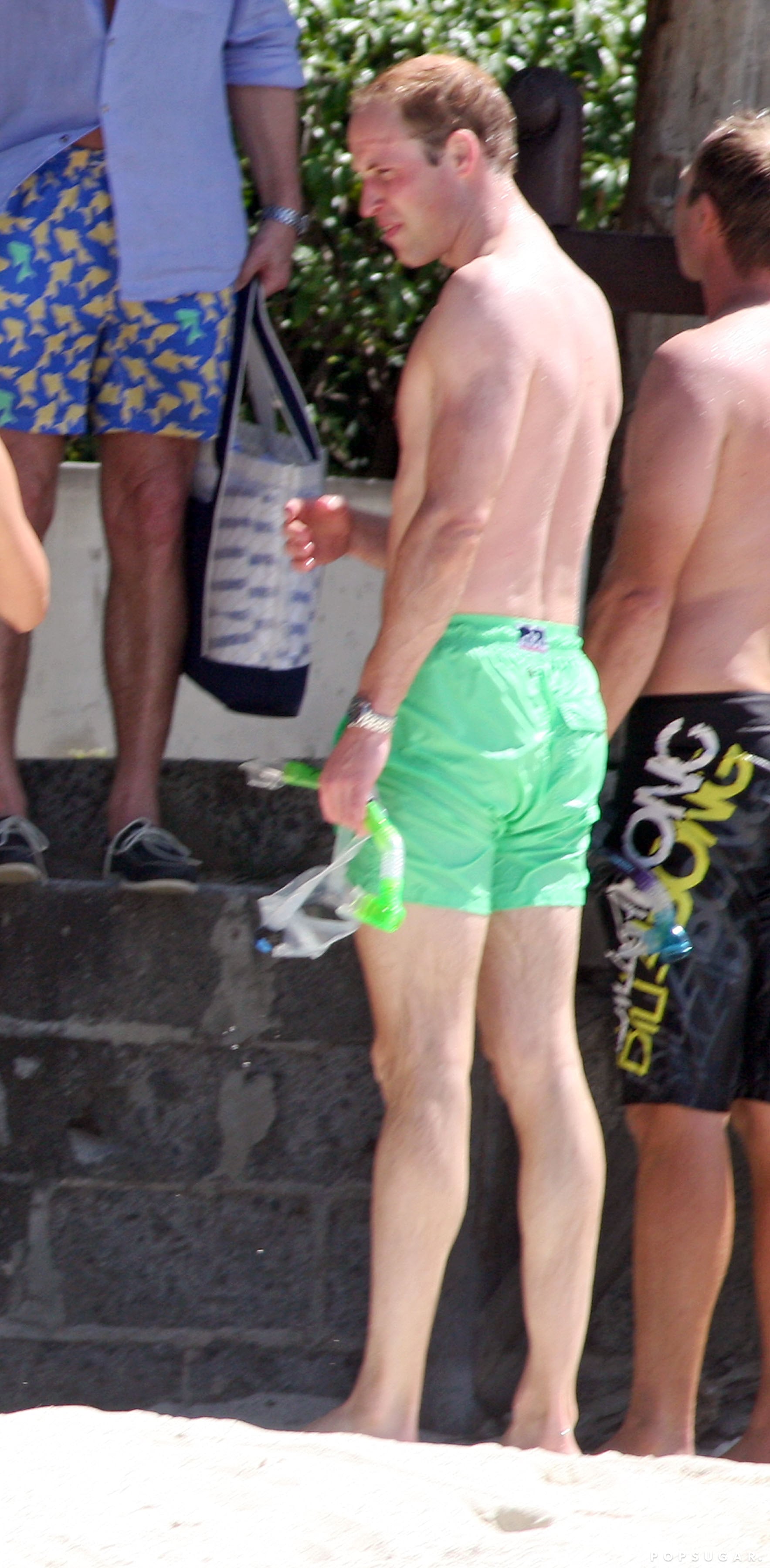 Switching his focus to royal life, his duties and engagements on behalf of the monarch are diverse and demanding. He symbiotically works with over 30 charitable and military organizations, including the Tusk
Trust, Centrepoint, The Passage, Wales Air Ambulance, London's Air Ambulance Charity, the "United for Wildlife" initiative, the Earthshot Prize initiative, and
The Royal Foundation. His charity work supports mental health, conservation, homelessness, and emergency workers, no less. His titles include Prince of Wales (the traditional title for the heir apparent to the British monarch), Duke of Cornwall, Duke of Rothesay, Earl of Carrick, Baron of Renfrew, Lord of the Isles, and Prince and Great Steward of Scotland.
Prince William's demanding royal responsibilities help increase his metabolic rate and encourage the burning of more calories which help keep any excess fat weight at bay, thus allowing him to maintain his body shape physique/figure. He married Catherine Middleton (Kate) in 2011. The couple has three children: Prince George, Princess Charlotte, and Prince Louis. The public fallout and drama in relation to his brother Prince Harry and his spouse Megan Markle was well documented by the media. 
His estimated net worth is $40 million. You can catch him on social media on Instagram and Twitter. See more heir apparent to the British throne Prince William celebrity Body Type One (BT1) photos on Google.
Review the Body Type Science Data or take the Scientific Body Type Quiz/Test for women and men.
---