---
---
Celebrity Body Types: Bella Thorne (Annabella Avery Thorne)
---
The Four Body Types Scientific Identification: Body Type One, BT1 (Likely Body Type Two)
Female/Woman
Genetically Underdeveloped Vertebrae (Muscles/Muscle Mass): None/0 (Possibly Thoracic, Lumbar, & Sacrum)
Date of Birth: October 8, 1997
Age: 24 (as of 2021)
Unscientific/Nonsense Body Types Rough Correlations: Endomorph, Kibbe/Dramatic Classic, Hormone/Ovary
Learn How 

The Four Body Types

Determines A Celebrity Body Type Like Bella Thorne
---
---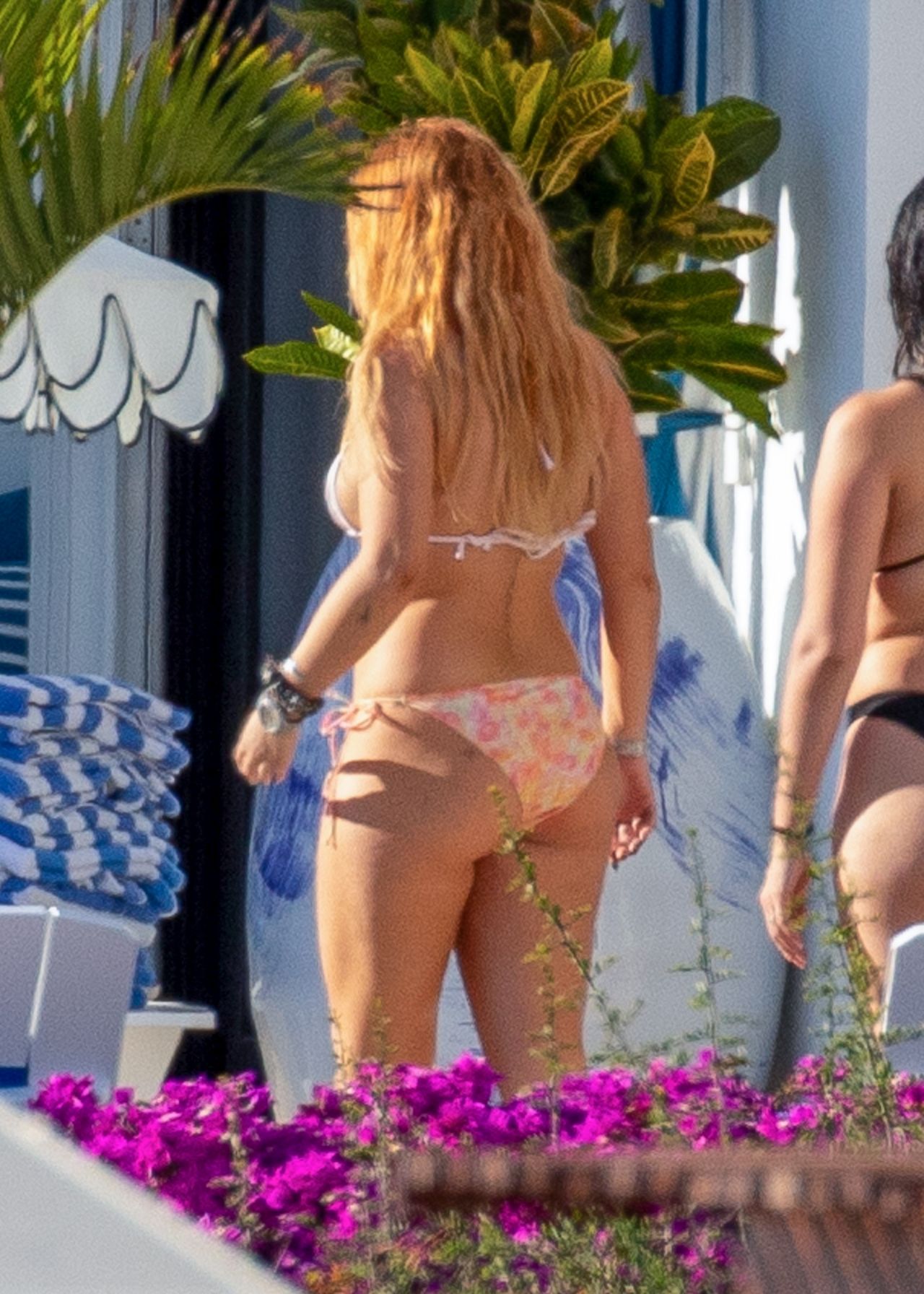 Celebrity Bella Thorne displays her Body Type One (BT1) figure/shape on a casual day out at the beach and while on vacation
with her friends and
family. The candid images reveal no real signs of skinny fat (cellulite, thin fat, loose/saggy skin, crepey skin, normal weight obesity), one of the many advantages of a BT1. Although, the full development of no less than her lower lumbar vertebrae and sacrum are debatable, and possibly a few thoracic vertebrae.
Science recognizes that one pound of muscle burns six calories daily but one pound of fat/skinny fat only burns two to three. Having all those developed vertebrae (posture), muscles, and muscle mass helps greatly in terms of metabolism (BMR) and metabolic rate. Albeit, at such a young age keeping in shape is easier.
As she has aged, she has put on weight on her stomach/abdomen, lower back, buttocks, and upper legs, no less. Is she really a Body Type Two (BT2) with at least a possibly underdeveloped sacrum and lumbar vertebrae?  It will be interesting to see how well Bella Thorne maintains her body shape figure as the years pass.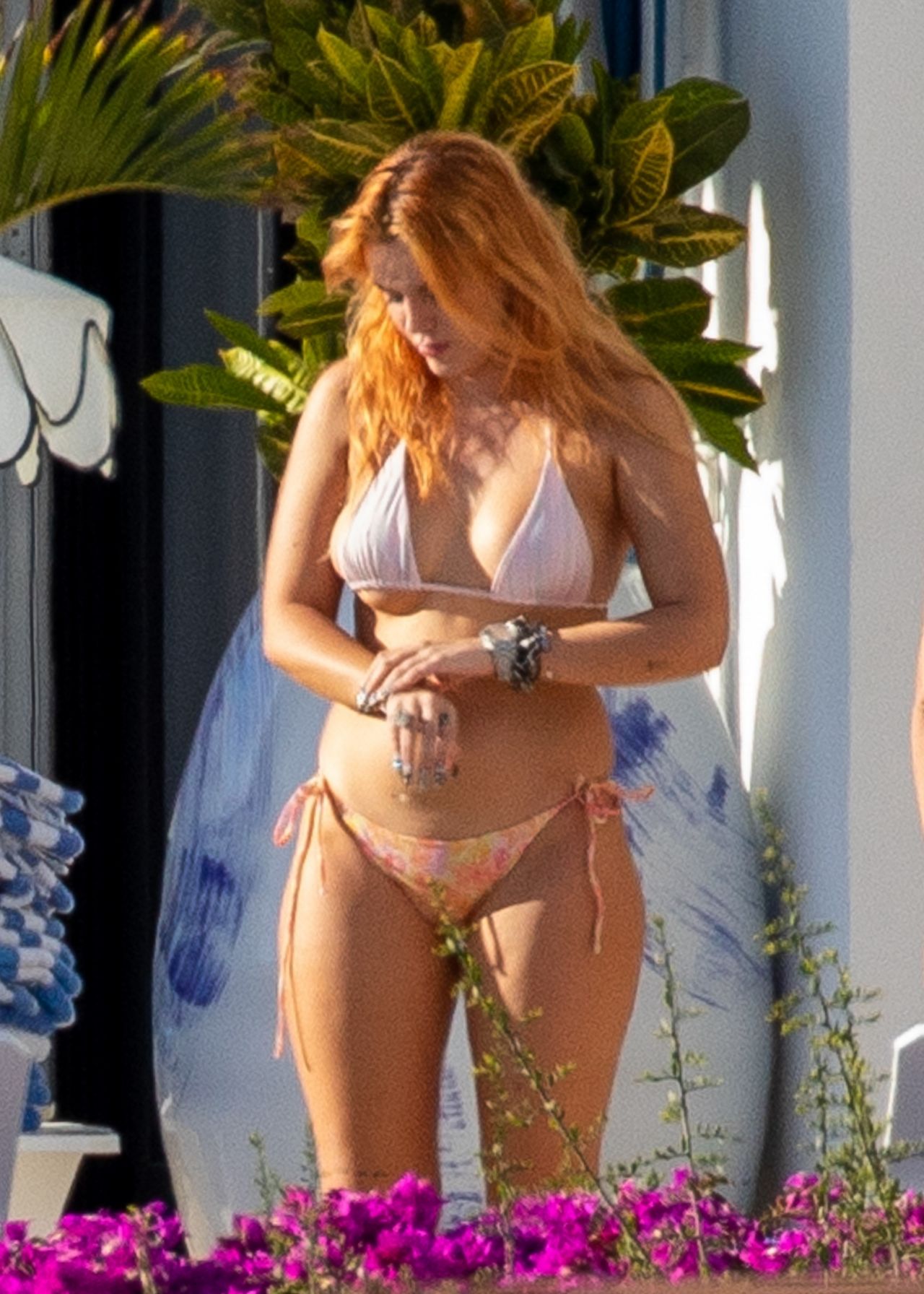 ---
---
---
Bella Thorne Figure/Shape – BT1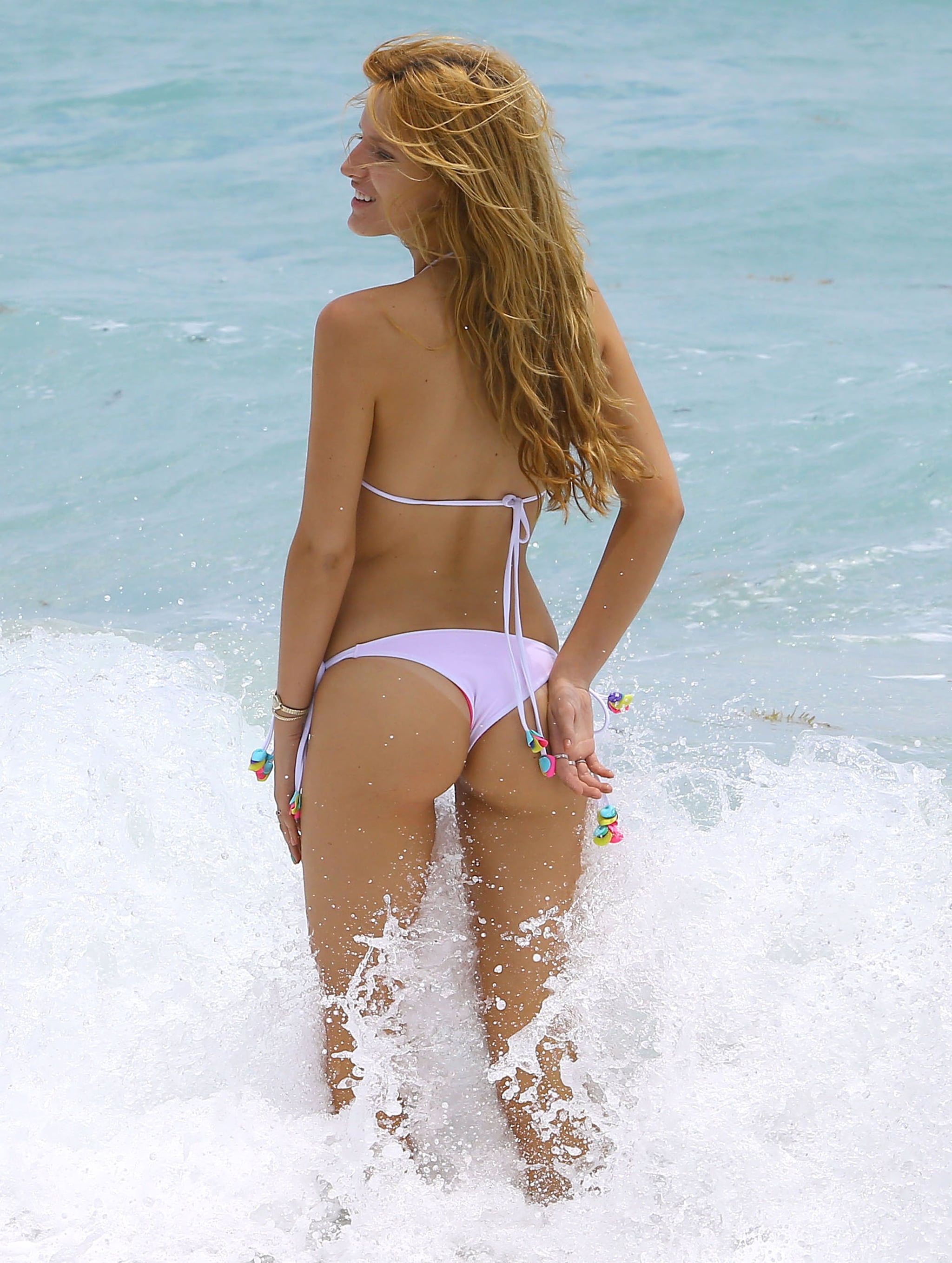 Actress and producer Bella Thorne enjoys a day off at the ocean in her Body Type One shape/figure.
Her demanding producing and acting responsibilities help with increasing her metabolism, thus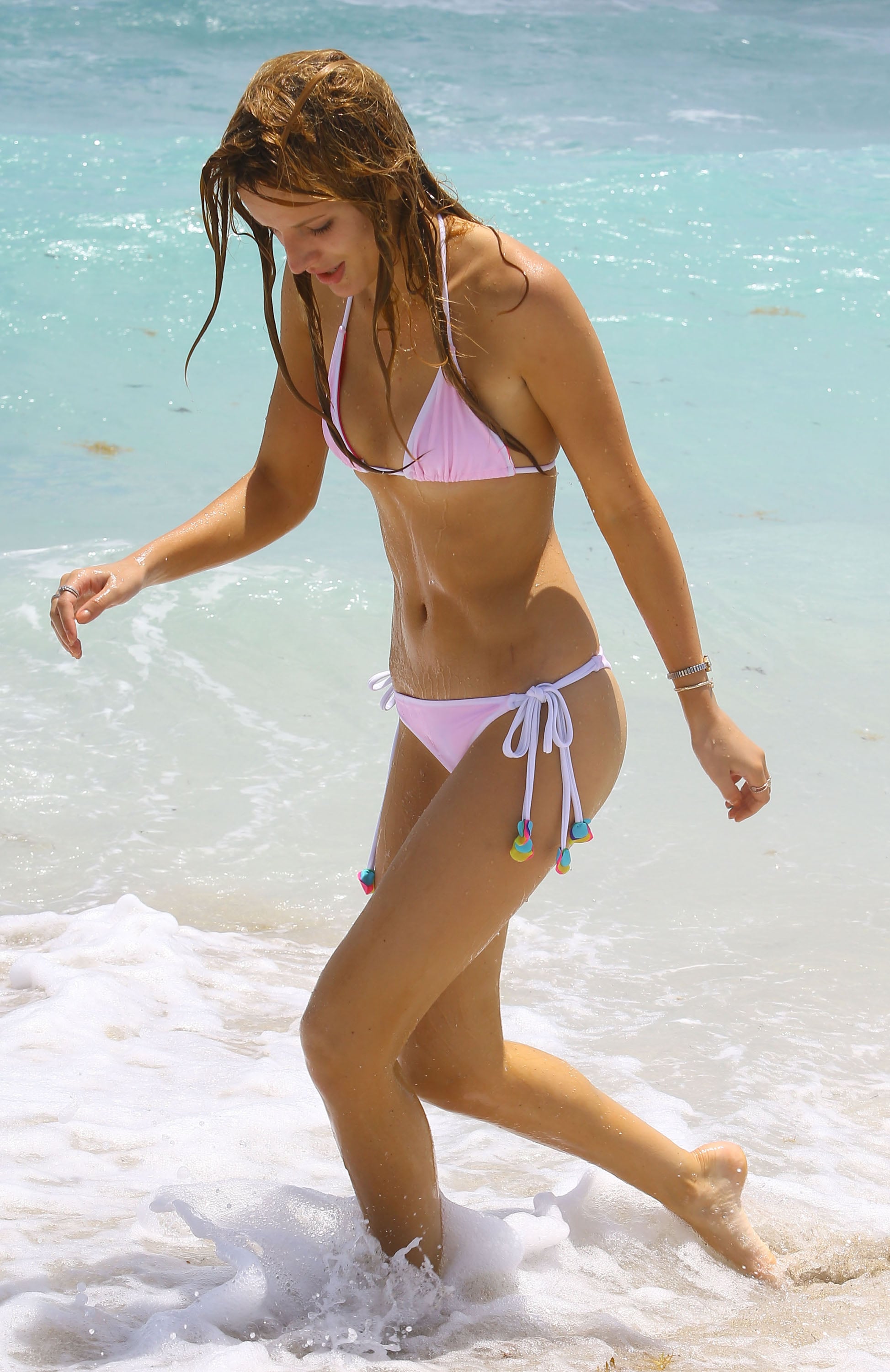 keeping any excess fat weight at bay. Genetics/DNA are important but diet, exercise, lifestyle, and BMI also matter.
Her entertainment career started as a child model and actress. She rose to stardom with her role as CeCe Jones, an aspiring young dancer on the Disney Channel original series Shake It Up! Her resume includes appearances in more than 20 films and television series along with at least 40 commercials.
Moreover, she has a stout social media following, especially on Instagram and TikTok. Her net worth is estimated at $12 million. See more singer, model, writer, entrepreneur, producer, and actress Bella Thorne celebrity Body Type One (BT1) photos on Google.
Review the Body Type Science Data or take the Scientific Body Type Quiz/Test for women and men.  
---