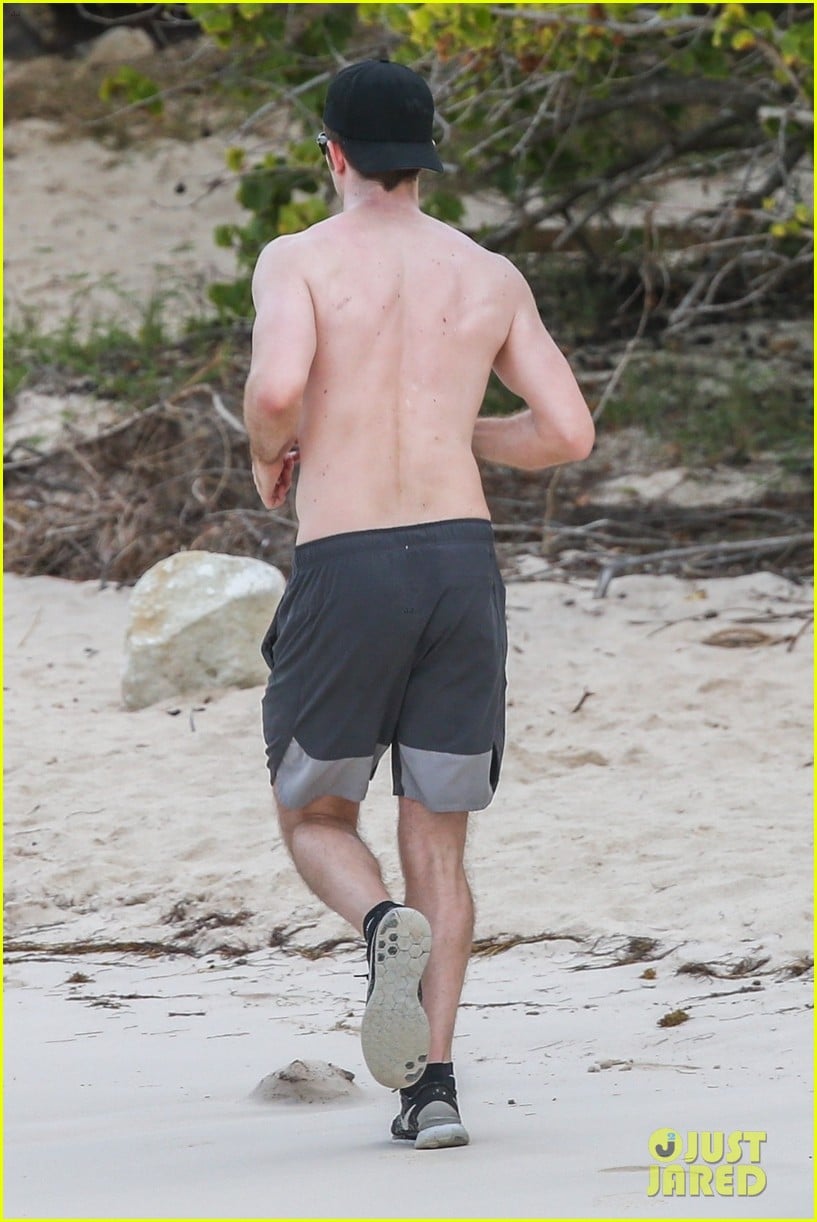 ---
---
Celebrity Body Types: Robert Pattinson (Robert Douglas Thomas Pattinson)
---
The Four Body Types Scientific Identification: Body Type One, BT1
Male/Man
Genetically Underdeveloped Vertebrae (Muscles/Muscle Mass): None/0
Date of Birth: May 13, 1986
Age: 37 (as of 2023)
Unscientific/Nonsense Body Types Rough Correlations: Mesomorph,  Hormone/Adrenal
Learn How 

The Four Body Types

Determines A Celebrity Body Type Like Robert Pattinson
---
---
---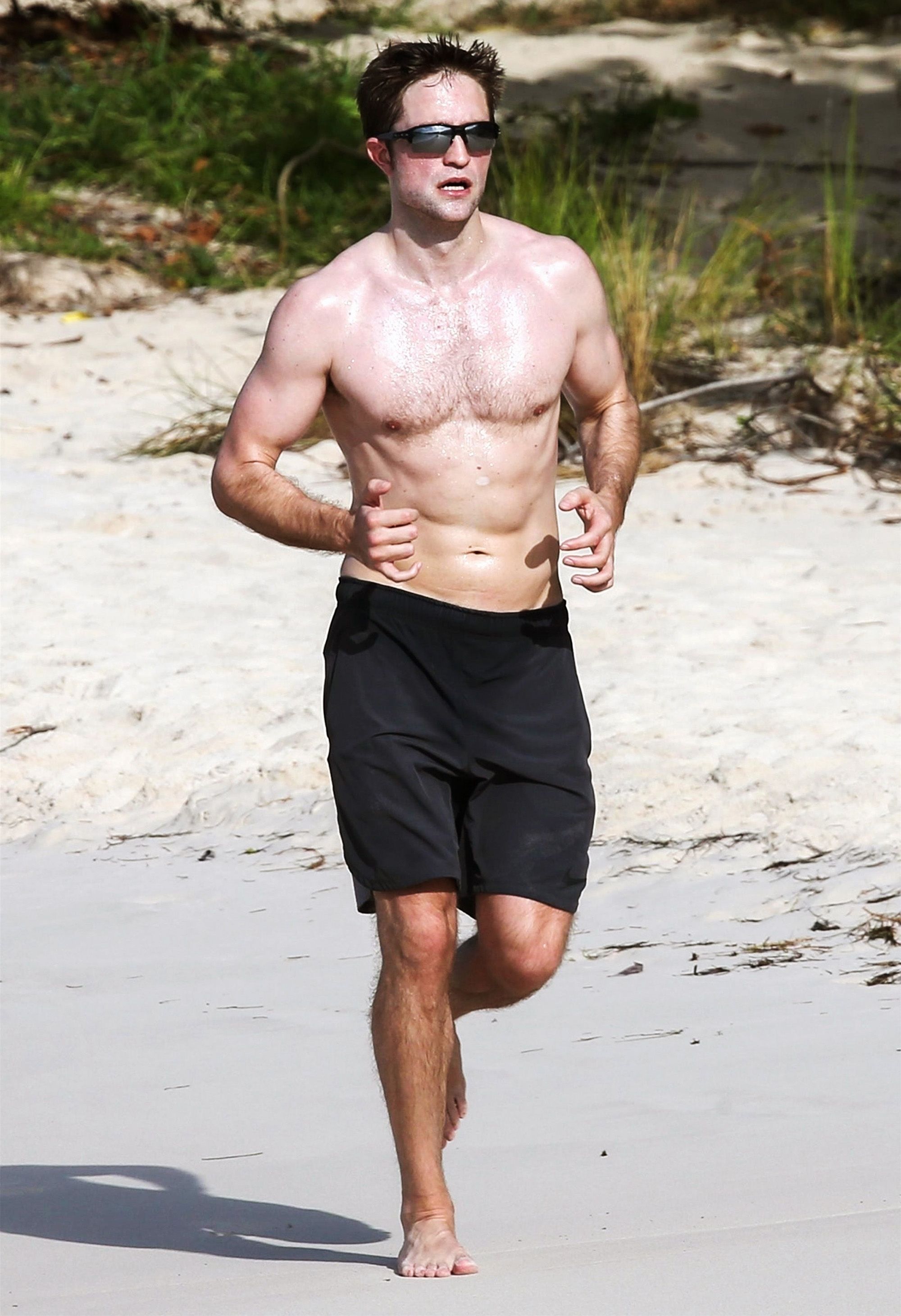 Celebrity Robert Pattinson displays his Body Type One (BT1) shape physique/figure while working
out at the beach with family and friends including his girlfriend Suki Waterhouse. The fully
developed vertebrae (posture) and
muscles/muscle mass are clear. He is showing no signs of skinny fat (cellulite, thin fat, loose skin, saggy skin, crepey skin, normal weight obesity) anywhere on his body. 
One pound of muscle mass burns 6 calories per day, but 1 pound of skinny fat/fat mass only burns 2-3 calories daily. Which directly affects metabolism (the more skinny fat and fat, the slower the metabolism). Having a strong metabolism is an advantage that a fully developed BT1 offers because of all that muscle and muscle mass, no less, typically along with aging well.
Diet, exercise, lifestyle, metabolic rate (BMR), and BMI matter. But so do genes/genetics/DNA. It will be interesting to see how well Robert Pattinson maintains his muscular body shape physique/figure as he continues to age. 
---
---
---
Robert Pattinson Physique – BT1
Versatile big-budget and independent Hollywood star movie actor Robert Pattinson shows off his Body Type One physique in different movie roles, including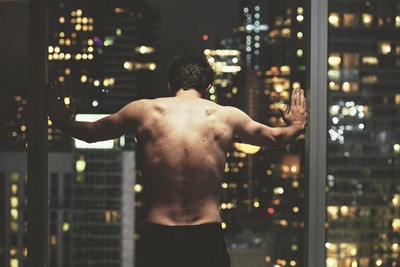 The Batman (2022) and The Twilight Saga: New Moon (2009). The physical training required for his demanding acting roles likely helps increase his metabolic rate which assists with keeping any excess fat at bay to help maintain his body shape physique.
His movie credits over the years include Vanity Fair (2004), Harry Potter and the Goblet of Fire (2005), Twilight (2008), The Twilight Saga: Eclipse (2010), The Twilight Saga: Breaking Dawn – Part 1 (2011), The Twilight Saga: Breaking Dawn – Part 2 (2012), Maps to the Stars (2014), Queen of the Desert (2015), Life (2015), The Lost City of Z (2016), Good Time (2017), Damsel (2018), High Life (2018), The Lighthouse (2019), The King (2019), Waiting for the Barbarians (2019), Tenet (2020), and The Devil All the Time (2020). His next film is the science-fiction adaptation of Edward Ashton's novel Mickey7.
He is estimated to have a net worth of $100 million. You can catch him on social media including Instagram and Twitter. See more A-list Hollywood star actor Robert Pattinson celebrity Body Type One (BT1) photos on Google.
Review the Body Type Science Data or take the Scientific Body Type Quiz/Test for women and men.  
---