---
---
Celebrity Body Types: Chris Pine (Christopher Whitelaw Pine)
---
The Four Body Types Identification: Body Type One, BT1
Male/Man
Genetically Underdeveloped Vertebrae (Muscles/Muscle Mass): None/0
Date of Birth: August 26, 1980
Age: 42 (as of 2022)
Unscientific/Nonsense Body Types Rough Correlations: Mesomorph, Hormone/Adrenal
Learn How 

The Four Body Types

Determines A Celebrity Body Type Like Chris Pine
---
---
Celebrity Chris Pine displays his Body Type One (BT1) shape physique/figure while taking time off with friends
and family including his girlfriend Annabelle Wallis. The fully developed vertebrae (posture) and muscles/muscle mass are not in
debate. He is showing no signs of skinny fat (cellulite, thin fat, loose skin, saggy skin, crepey skin,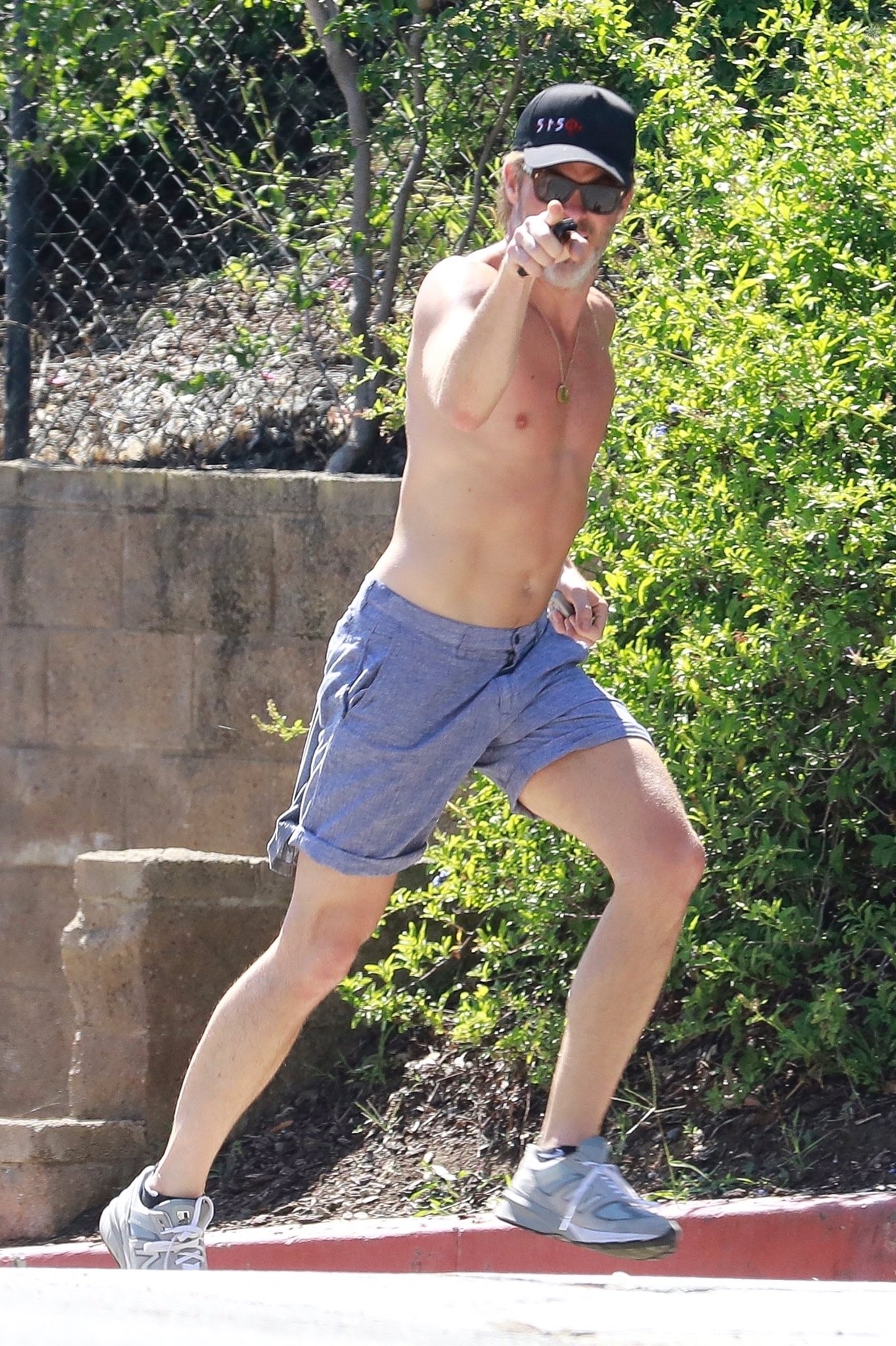 normal weight obesity) anywhere on his body.
One pound of muscle mass burns six (6) calories per day, but one (1) pound of fat mass only burns two (2) to three (3) calories daily. Which directly affects metabolism (the more skinny fat and fat, the slower the metabolism). Having a strong metabolism/metabolic rate (BMR) because of all that muscle and muscle mass, no less, is one of the many advantages that a fully developed BT1 offers.
Diet, exercise, lifestyle, metabolism, and BMI matter. But so do genes/genetics/DNA. It will be interesting to how well Chris Pine manages and maintains his body shape physique as he continues to age.
---
---
---
Chris Pine Physique – BT1
Emmy Award-nominated and A-list star Hollywood actor Chris Pine shows off his Body Type One shape physique
while on holiday. Upon graduating from Berkeley, he honed his acting skills at the Williamstown Theatre Festival and American Conservatory Theater
in San Francisco which led to his debut
acting part in a 2003 episode of the hit NBC television show ER. That same year he also appeared in episodes of the CBS TV series The Guardian and CSI: Miami. His first major motion picture role was alongside Anne Hathaway in the movie The Princess Diaries 2: Royal Engagement (2004). 
Paying his dues, he appeared in Confession (2005), Just My Luck (2006), Smokin' Aces (2006), and Bottle Shock (2008) before breaking through as James T. Kirk in Star Trek in 2009. As a franchise mainstay, he also starred in Star Trek Into Darkness (2013) and Star Trek Beyond (2016). Over the years, his long list of diversely successful films includes Carriers (2009), Small Town Saturday Night (2010), Unstoppable (2010), This Means War (2012), People Like Us (2012), Rise of the Guardians (2012), Jack Ryan: Shadow Recruit (2014), Into the Woods (2014), Horrible Bosses 2 (2014), Z for Zachariah (2015), The Finest Hours (2016), Hell or High Water (2016), Wonder Woman (2017), A Wrinkle in Time (2017), Outlaw King (2018), Spider-Man: Into the Spider-Verse (2018), Wonder Woman 1984 (2020), Don't Worry Darling (2022) and Dungeons & Dragons: Honor Among Thieves (2023).
He also starred in and executive produced the 2022 films The Contractor and All the Old Knives while also being a producer on Doula. His next project is Poolman.
A-list Hollywood Star Actor Chris Pine Body Type One Shape
Moreover, he hosted the hit NBC show Saturday Night Live (SNL) in 2009 and 2017 and has appeared on episodes of
Robot Chicken (Adult Swim), the Netflix series Wet Hot American Summer: First Day of Camp and Wet Hot American Summer: Ten Years Later, SuperMansion (2016 Primetime Emmy Award nominee for Outstanding Character Voice-Over Performance), and (and American Dad! (FOX), to name a few. As for live theater performances, he has credits in The Atheist (2006, Center Stage, NY), Fat Pig (2007) and Farragut North (2009) at the Geffen Playhouse, and The Lieutenant of Inishmore (2010, Mark Taper Forum). His demanding acting roles likely help increase his metabolism to burn more calories, thus assisting Chris pine with maintaining his body shape physique.
He has an estimated net worth of $35 million. He is not currently active on social media. See more A-list Hollywood star actor Chris Pine celebrity Body Type One (BT1) photos on Google.
Review the Body Type Science Data or take the Scientific Body Type Quiz/Test for women and men.    
---