---
---
Celebrity Body Types: Conor McGregor (Conor Anthony McGregor, AKA Notorious)
---
The Four Body Types Scientific Identification: Body Type One, BT1
Male/Man
Genetically Underdeveloped Vertebrae (Muscles/Muscle Mass): None/0
Date of Birth: July 14, 1988
Age: 34 (as of 2022)
Unscientific/Nonsense Body Types Rough Correlations: Mesomorph, Hormone/Adrenal

Learn How 

The Four Body Types

Determines A Celebrity Body Type Like Conor McGregor
---
---
Celebrity Conor McGregor displays his Body Type One (BT1) shape physique/figure while taking
time off at the beach with family and friends including his partner Dee Devlin. The fully developed vertebrae (posture) and muscles/muscle mass are obvious. He is showing no signs of skinny fat
(cellulite, thin fat, loose skin, saggy skin, crepey skin,
normal weight obesity) anywhere on his body.
One pound of muscle burns six calories per day, but one pound of skinny fat/fat only burns two to three calories. Which directly affects metabolism (the more skinny fat and fat, the slower the metabolism). Having a strong metabolism because of all that muscle and muscle mass, no less, is an advantage that a fully developed BT1 offers, including aging gracefully.
Diet, exercise, lifestyle, metabolism, and BMI matter. But so do genes/genetics/DNA. As he continues to age, it will be interesting to see how well Conor McGregor successfully maintains his muscular body shape physique/figure.
---
---
---
Conor McGregor Physique – BT1
Ultimate Fighting Championship (UFC) professional mixed martial artist (MMA) Conor Mcgregor shows
off his Body Type One shape/physique during competition. In February 2007, at the age of 18, his mixed martial arts debut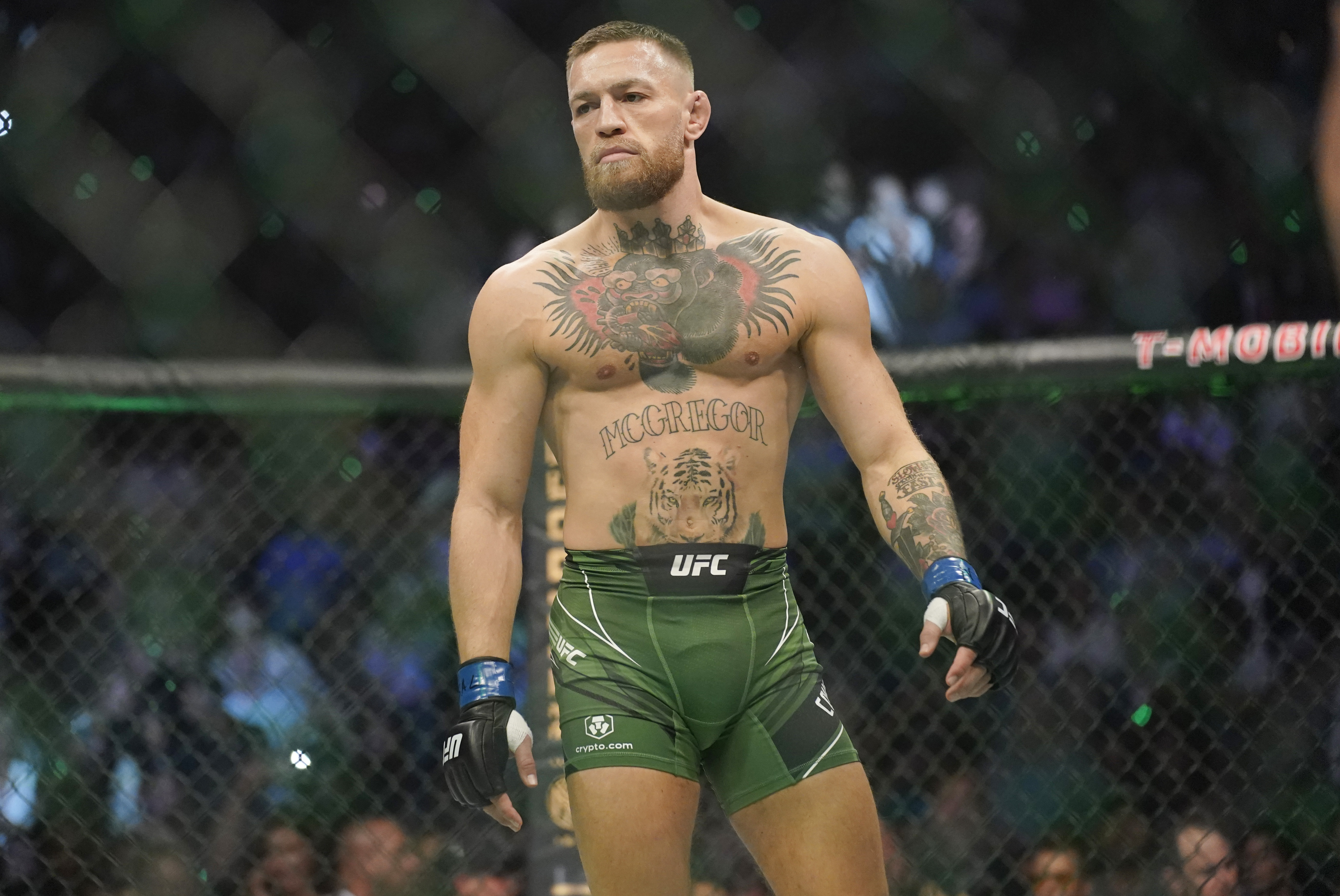 amateur fight against Kieran Campbell for the Irish Ring of Truth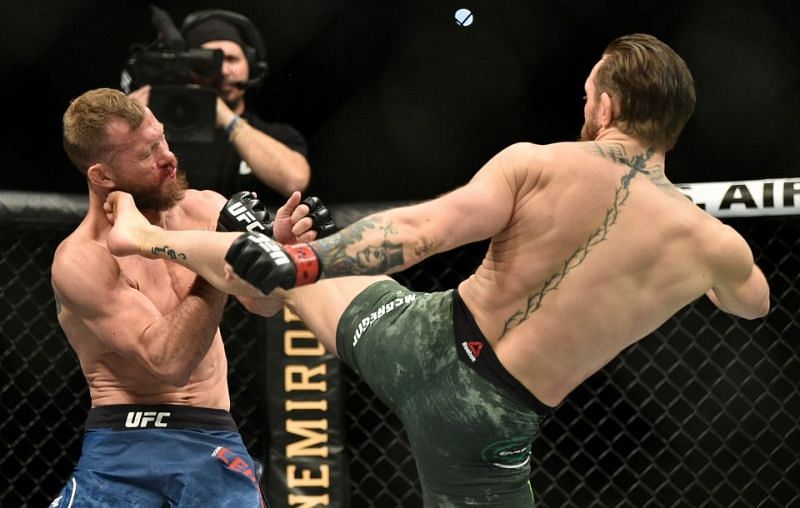 promotion in Dublin ended with a technical knockout (TKO) win in the first round. Immediately after he signed his first professional contract with the Irish Cage of Truth. He commenced training at the Straight Blast Gym (SBG) in Dublin under John Kavanagh in early 2008. In March of 2008, his first professional lightweight MMA bout concluded with him defeating Gary Morris in a second-round TKO. Upon winning his second lightweight fight against Mo Taylor, he lost his featherweight debut against Artemij Sitenkov.
Rebounding in triumph in his next featherweight bouts against Stephen Bailey and Connor Dillon, his move back to lightweight against Joseph Duffy culminated in a loss. From 2011 to 2012, his eight-fight winning streak led to the Cage Warriors Fighting Championship (CWFC) featherweight and lightweight championships, making him the first European professional MMA to hold titles in two divisions simultaneously. In February 2013, he signed a contract with the UFC after meeting with president Dana White. His success includes the Ultimate Fighting Championship (UFC) featherweight champion and lightweight champion, meaning he is the first UFC fighter to hold UFC championships in two weight classes at the same time. He also briefly fought in welterweight in 2016 and 2020.  
Mixed Martial Arts (MMA) Fighter Conor McGregor Body Type One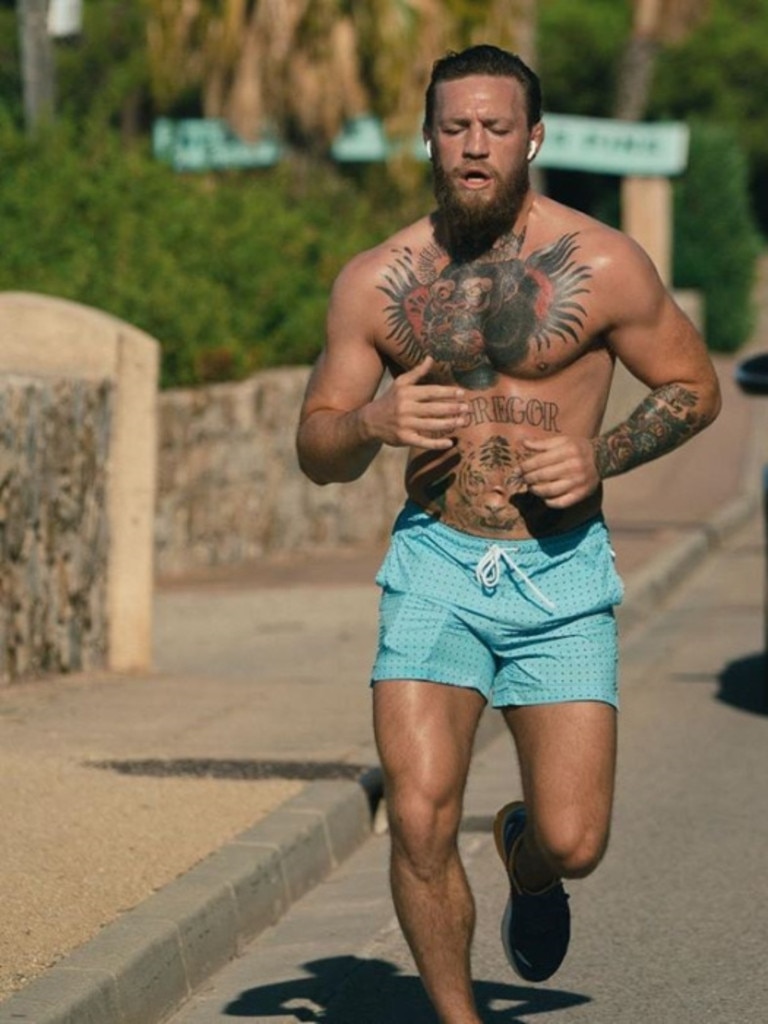 As of September 13, 2022, he is the #11 ranked UFC lightweight fighter. Staying in shape for his demanding UFC fighting schedule helps increase his metabolic rate. Which
encourages the burning of more calories keeping any excess fat weight at bay, allowing Conor McGregor to maintain his muscular physique.
His list of accolades boasts the biggest pay-per-view (PPV) draw in MMA history, headlining the five highest-selling UFC pay-per-view events. This includes his bout with Khabib Nurmagomedov at UFC 229 which drew the most ever views for an MMA with 2.4 million PPV buys. His professional boxing match with Floyd Mayweather Jr. attracted 4.3 million PPV buys in North America, the second most in combat sports history, even though it ended in defeat. Ranked as the world's highest-paid athlete by Forbes in 2021 and 2018, he earned an estimated $180 million and $99 million, respectively.
His net worth is estimated at $200 million. You can catch him on social media including Instagram, Facebook, and Twitter. See more UFC professional fighter and mixed martial artist Conor McGregor celebrity Body Type One (BT1) photos on Google.
Review the Body Type Science Data or take the Scientific Body Type Quiz/Test for women and men.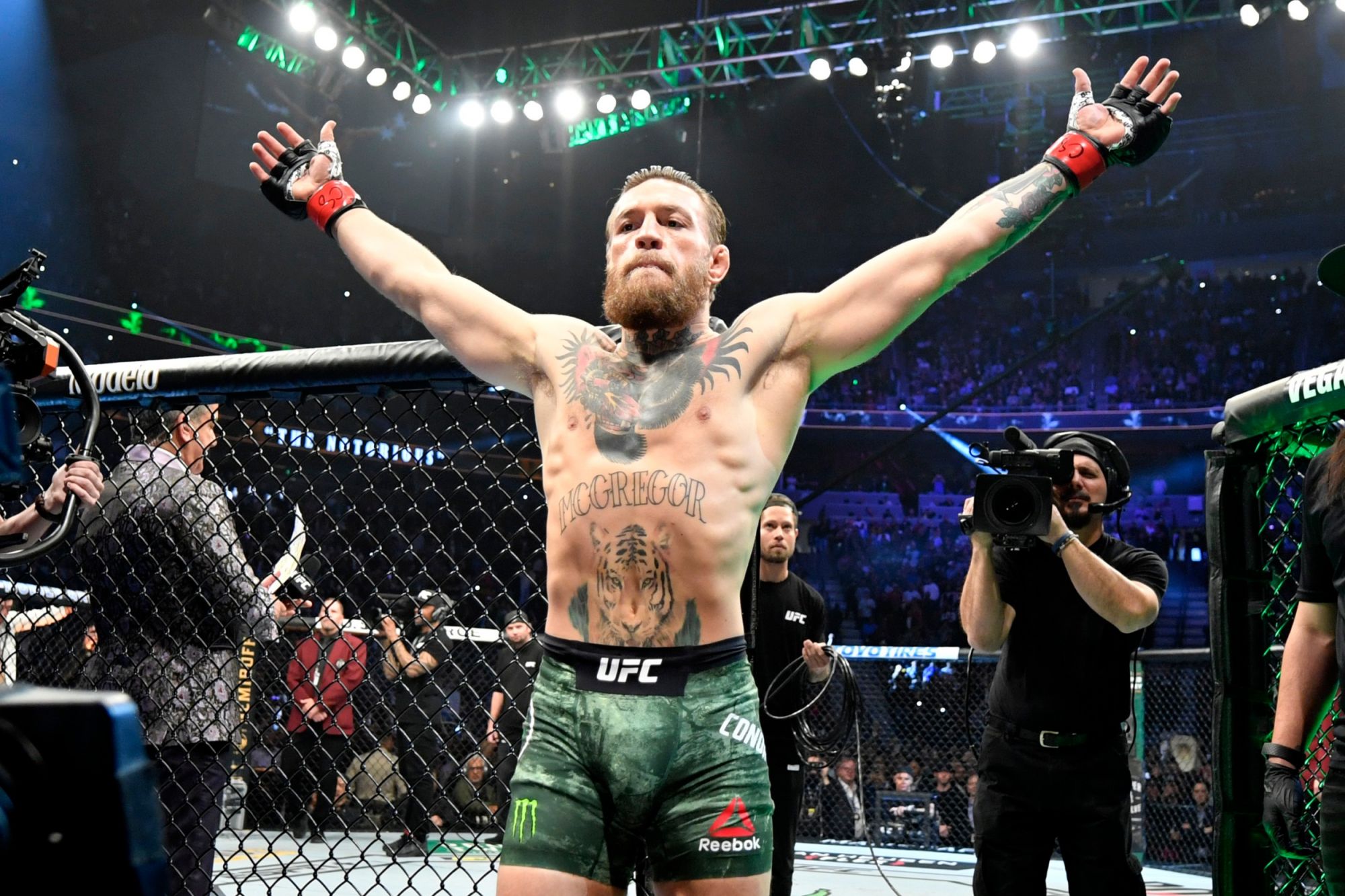 ---