---
---
Celebrity Body Types: Nicki Minaj (Onika Tanya Maraj-Petty, Nicki Maraj)
---
The Four Body Types Scientific Identification: Body Type Two, BT2
Female/Woman
Genetically Underdeveloped Vertebrae (Muscles/Muscle Mass): 1 to 8; Sacrum (Possibly Lumbar)
Date of Birth: December 8, 1982
Age: 40 (as of 2022)
Unscientific/Nonsense Body Types Rough Correlations: Endomorph, Kibbe/Soft Gamine, Hormone/Ovary

Learn How The Four Body Types Determines A Celebrity Body Type Like Nicki Minaj
---
---
Celebrity Nicki Minaj shows off her Body Type Two (BT2) shape figure/physique while taking time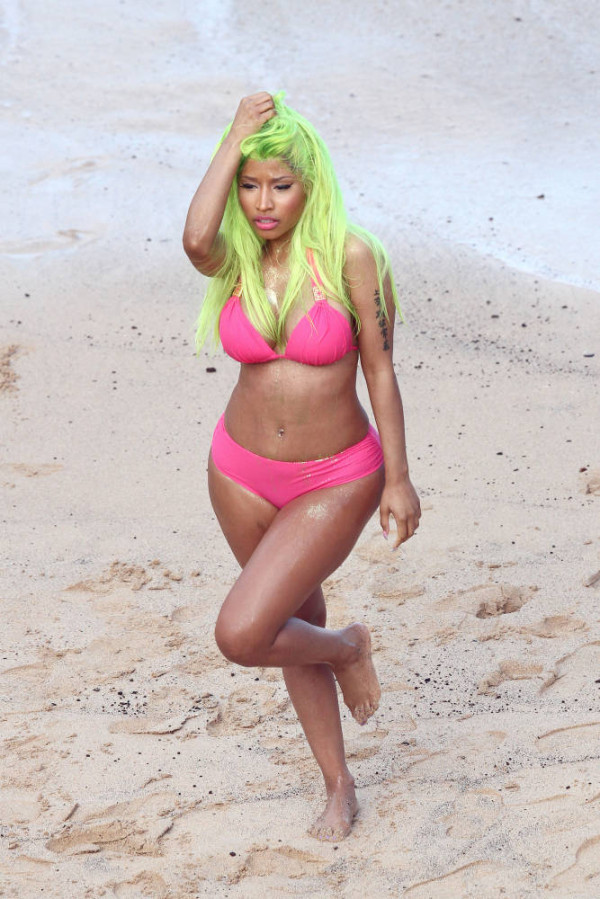 off at the beach. The full development of her sacrum vertebra and related muscles/muscle mass is debatable. The candid images reveal some skinny fat (cellulite, thin fat,
loose skin, saggy skin, crepey skin, normal weight obesity) on no less than her upper legs and
buttocks indicating she most likely has at least a slightly underdeveloped sacrum vertebra and possibly a lumbar vertebra(e) or two.
Science recognizes that one pound of muscle mass burns six calories daily, but one pound of skinny fat/fat burns only two to three calories daily. Which directly affects metabolism (the more skinny fat and fat, the slower the metabolism). The mostly developed vertebrae, muscles, and muscle mass across the majority of her BT2 is an advantage that Body Type Three (BT3) and Body Type Four (BT4) human bodies (female or male) generally lack.
Diet, exercise, lifestyle, metabolism, and BMI matter. But so do genes/genetics/DNA. As she continues to age, it will be interesting to see how well Nicki Minaj maintains her body shape figure/physique, especially after giving birth to her first child.
---
---
---
Nicki Minaj Figure/Shape – BT2
Ten-time Grammy Award-nominated rapper, singer, and songwriting musician Nicki
Minaj enjoys time off in her Body Type Two shape/figure. After briefly signing with the Brooklyn groups Full Force and
Dirty Money Entertainment, she released three mixtapes between 2007 and 2009. Eventually discovered by rapper Lil Wayne and signing a contract with Young Money Entertainment, her star began to rise in 2010 when her debut album Pink Friday topped the American Billboard 200 chart. The album's fifth song, Super Bass, reached number three on the American Billboard Hot 100 chart and is certified diamond by the Recording Industry Association of America (RIAA).
Her second studio album, Pink Friday: Roman Reloaded (2012), achieved number one in several countries worldwide, with the single Starships peaking in the top five in fifteen countries. She returned to her hip-hop roots with albums three (The Pinkprint, 2014) and four (Queen, 2018). The single Anaconda reached number two in the United States, making her the first solo female rap music video to reach one billion views on YouTube. In 2019, the song Tusa (with Karol G) topped the Argentina Hot 100 chart, eventually becoming the longest-running number-one single ever. Her 2020 remix of Doja Cat's Say So and the 6ix9ine collaboration Trollz both peaked at number one on the Billboard Hot 100 while her fifth studio album NM5 lead single Super Freaky Girl became the first solo song by a female rapper to debut at number one in the United States in the 21st century. Moreover, her 2009 Beam Me Up Scotty mixtape re-release (2021) reached number two on the American Billboard 200 chart.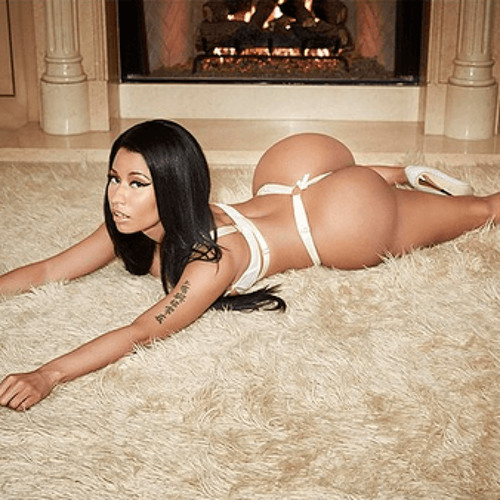 Musician Nicki Minaj Body Type Two
Considered by many to be the Queen of Rap and the Queen of Hip-Hop, she is one of the best-selling music artists with more than 100 million records sold worldwide. As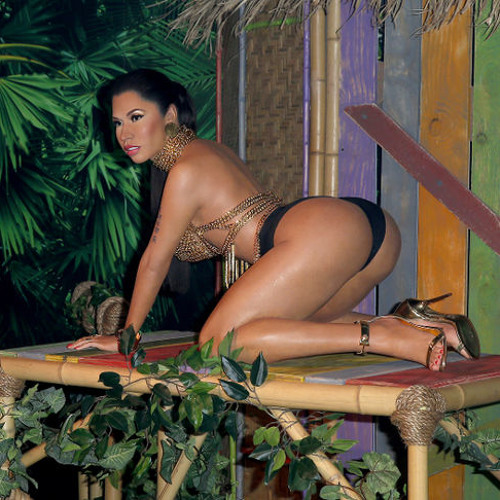 the first female artist to have one hundred Billboard Hot 100 entries, including twenty-one top ten singles in the United States, Billboard ranked her as the top female rapper of the 2010s and seventh among the top female artists overall. Her numerous accolades include three Guinness World Records and in 2016 Time magazine included her on their annual list of the 100 most influential people in the world.
Nicki Minaj's body shape figure benefits from her demanding live music concert touring which helps increase her metabolism, thus burning more calories to keep any excess fat at bay. As an actress, her movie roles have included cameo, voice, and supporting parts in Ice Age: Continental Drift (2012), The Other Woman (2014), The Interview (2014), Barbershop: The Next Cut (2016), Ice Age: The Great Egg-Scapade (2016), and The Angry Birds Movie 2 (2019). She is married to Kenneth Petty.
Her net worth is estimated at $130 million. You can catch her on social media including Instagram, Facebook, and Twitter. See more actress, rapper, singer, songwriter, and Hollywood star musician Nicki Minaj celebrity Body Type Two (BT2) photos on Google.
Review the Body Type Science Data or take the Scientific Body Type Quiz/Test for women and men.  
---