---
---
Celebrity Body Types: Dwayne Johnson "The Rock" (Dwayne Douglas Johnson)
---
The Four Body Types Scientific Identification: Body Type One, BT1
Genetically Underdeveloped Vertebrae (Muscles/Muscle Mass): None/0
Date of Birth: May 2, 1972
Unscientific/Nonsense Body Types Rough Correlations: Mesomorph, Hormone/Adrenal
---
---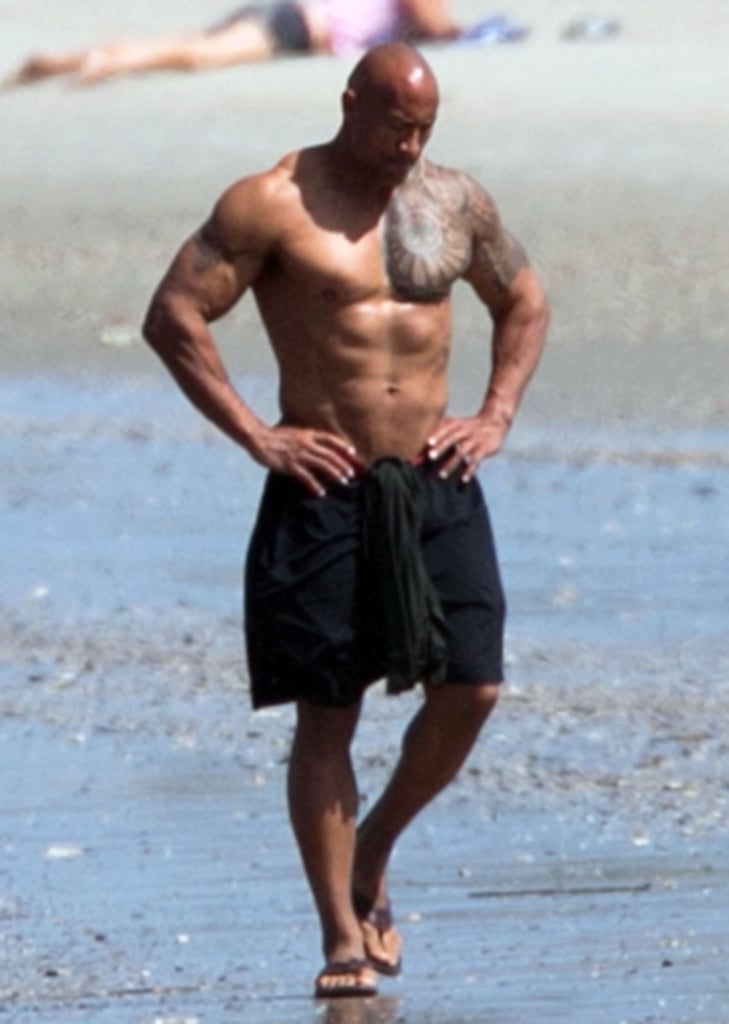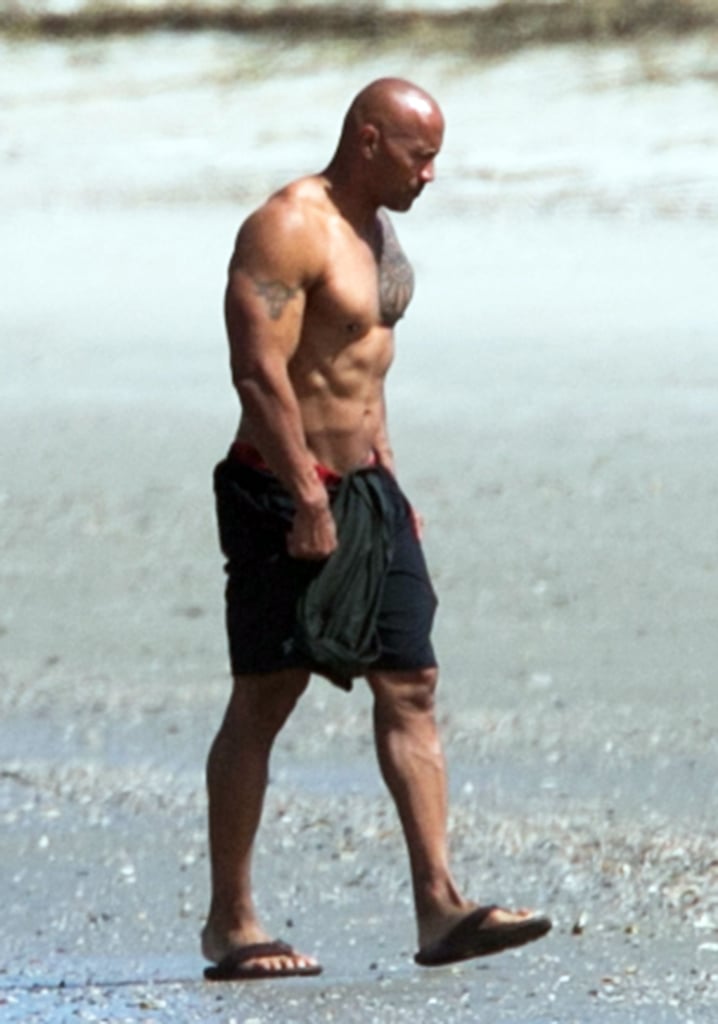 Celebrity Dwayne Johnson (The Rock) sporting his Body Type One (BT1) physique during a weightlifting session at the gym and while at the beach. The fully developed vertebrae, muscles/muscle mass, and posture are obvious. One pound of muscle burns six calories per day, but one pound of skinny fat/fat only burns two to three, which directly affects metabolism.
Even at age 49, his body is showing no signs of skinny fat (cellulite, thin fat, saggy skin, loose skin, crepey skin, normal weight obesity) anywhere. Having a strong metabolism because of all of that muscle and muscle mass, no less, is an advantage that a fully developed Body Type One offers. Along with aging very well.
Diet, exercise, lifestyle, metabolism, and BMI matter. But so do genes/genetics/DNA. It will be interesting to see how well Dwayne Johnson "The Rock" maintains his muscular physique as he ages.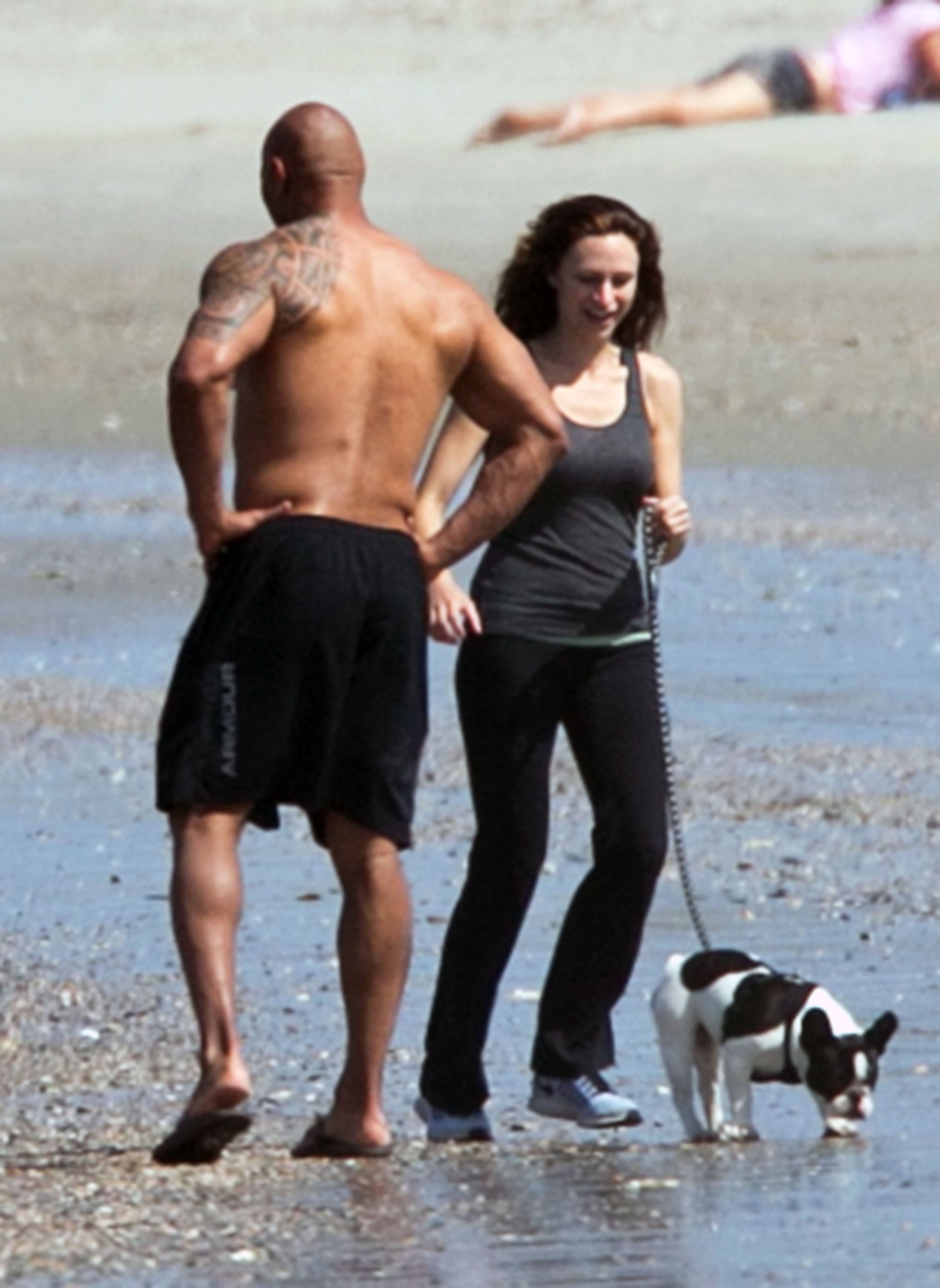 ---
---
---
"The Rock"
Dwayne Johnson Physique – BT1
A-List Hollywood superstar actor Dwayne "The Rock" Johnson enjoys a day off at the ocean showing off his Body Type One physique with his wife Lauren Hashian. His career began as a college football player for the University of Miami, including the 1991 national championship team. After going undrafted in the NFL, he played one season for the Calgary Stampeders of the Canadian Football League (CFL) before being cut. Transitioning to World Wrestling Entertainment (WWE) as a professional wrestler, as a 10-time world champion he is widely considered one of the greatest of all time (G.O.A.T).
Moving on to be a superstar A-list Hollywood actor, his films have grossed over $3.5 billion in North America and over $10.5 billion worldwide, making him one of the world's highest-grossing and highest-paid actors. Keeping in shape for all the physically demanding hit movies roles over the years including Baywatch, Fast & Furious Presents: Hobbs & Shaw, Fast Five, Central Intelligence, Red Notice (Netflix), and the Jumanji franchise has most probably helped increase his metabolic rate. All of which assist with burning more calories.
Dwayne Johnson Body Type One – The Inaccurate BMI
The extra muscle mass across his BT1 likely also means that he is technically outside his safe Body Mass Index (BMI) weight range. Although he is obviously not overweight or obese. Just one of the ways that BMI is not accurate. 
His net worth is estimated at $800 million. You can catch him on social media including Instagram, Facebook, and Twitter. See more former professional wrestler, philanthropist, author, businessman, producer, actor, and A-list Hollywood superstar Dwayne Johnson celebrity Body Type One (BT1) photos on Google.
Review the Body Type Science Data or take the Scientific Body Type Quiz/Test for women and men.  
---