---
---
Celebrity Body Types: Ed Sheeran (Edward Christopher Sheeran MBE)
---
The Four Body Types Scientific Identification: Body Type One, BT1
Male/Man
Genetically Underdeveloped Vertebrae (Muscles/Muscle Mass): None/0
Date of Birth: February 17, 1991
Age: 32 (as of 2023)
Unscientific/Nonsense Body Types Rough Correlations: Mesomorph, Hormone/Adrenal
---
---
Celebrity Ed Sheeran displays his Body Type One (BT1) shape physique/figure while taking time off with friends and family including his wife Cherry Seaborn. He is showing
no signs of skinny fat (cellulite, thin fat, loose skin, saggy skin, crepey skin, normal weight obesity) anywhere on his
body. The fully developed vertebrae (posture) and muscles/muscle mass are currently not in debate.
Science recognizes that one pound of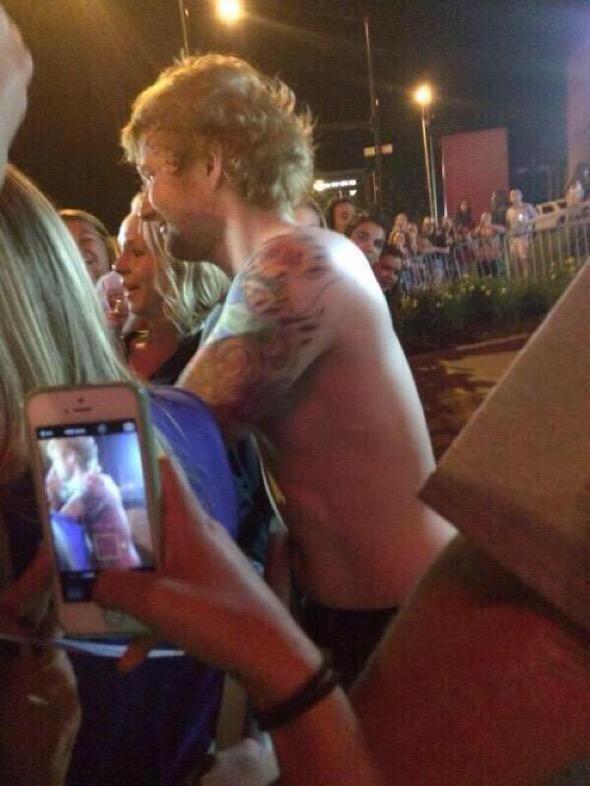 muscle burns six calories per day, but one pound of regular fat/white fat/yellow fat/excess fat and/or skinny fat only burns two to three calories. Which directly affects metabolism (the more skinny fat and/or regular fat, the slower the metabolism). Having a strong metabolism because of all that muscle and muscle mass, no less, is an advantage that a fully developed BT1 typically offers, including aging gracefully.
Diet, exercise, lifestyle, metabolic rate (BMR), and BMI matter, but so do genes/genetics/DNA. It will be interesting to see how well Ed Sheeran successfully maintains his body shape physique/figure as he continues to age. Is he really a Body Type Two (BT2) with possibly underdeveloped thoracic and/or lumbar vertebra(e)?
---
---
---
Ed Sheeran Physique/Figure – BT1
Grammy Award-winning A-list superstar singer and songwriter Ed Sheeran shows off his Body Type One shape/physique during his vacation. His entertainment career technically began in 2004 at the age of thirteen
when he independently released his first music collection titled Spinning Man. However, he did not officially begin playing in small venues until he moved to London in 2008. His first mentionable
break came opening for Nizlopi in Norwich in that same year.
After a short stint in 2009 studying at the Academy of Contemporary Music (ACM) in Guildford, Surrey, he left to support hip-hop artist Just Jack. Paying his dues, his second extended play (EP) mix in 2009 called You Need Me was followed by collaborations with Essex singer Leddra Chapman, including the CeeLo Green song Fuck You, along with a video through the SB.TV channel and guest touring with rapper Example. Finally breaking through later that year, he released his critically acclaimed album Loose Change EP featuring the song The A Team (2013 Grammy Award-nominated for Song of the Year).
With sixteen (16) Grammy Award nominations including 4 Grammy Award wins, he won in 2016 for Song of the Year and Best Pop Solo Performance for his hit song Thinking Out Loud. On a side note, he recently won his copyright infringement lawsuit when a Manhattan jury found that Thinking Out Loud did not infringe on the copyright of the legendary Marvin Gaye song Let's Get It On. His other Grammy Award wins came in 2018 for Best Pop Solo Performance for the song Shape of You and ÷ for Best Pop Vocal Album. Most recently, he has been nominated for his Camila Cabello collaboration single Bam Bam for Best Pop Duo/Group Performance.
A-List Superstar Songwriting & Singing Musician Ed Sheeran Body Type One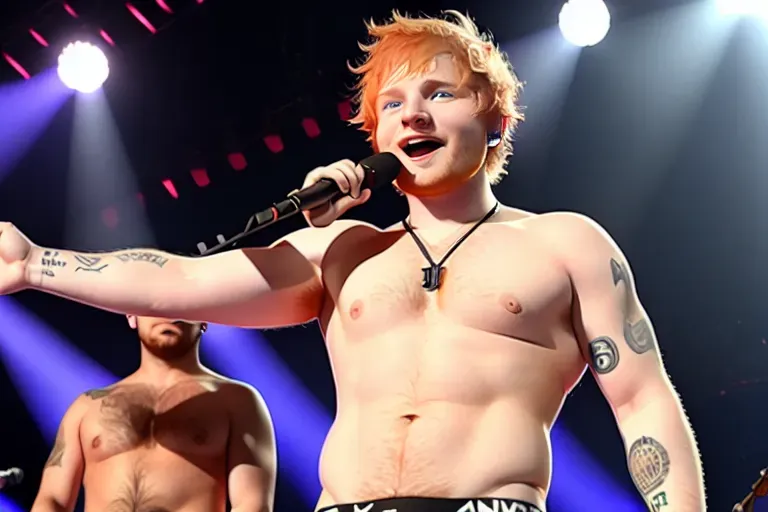 To date, his accomplishments include five studio albums, one compilation album, seventeen extended plays, one video album, sixty-five singles (including twenty-eight as a featured artist), eight promotional singles, one box set, and seventy-one music videos. He is one of the world's best-selling music artists of all time, having sold more than 150 million records worldwide, going multi-platinum. With 101 million Recording Industry Association of America/RIAA-certified units in the US, two of his albums are on the list of the best-selling albums in UK chart history.
As well, he has fourteen (14) Billboard Artists 100 chart Number One hit singles. In 2019, he was named Artist of the Decade by the Official Charts Company, with the most combined success in the UK album and singles charts in the 2010s. His ÷ Tour became the highest-grossing of all time in 2019. Moreover, he was the most followed artist on Spotify as of April 2022.
Hollywood Actor Ed Sheeran Body Shape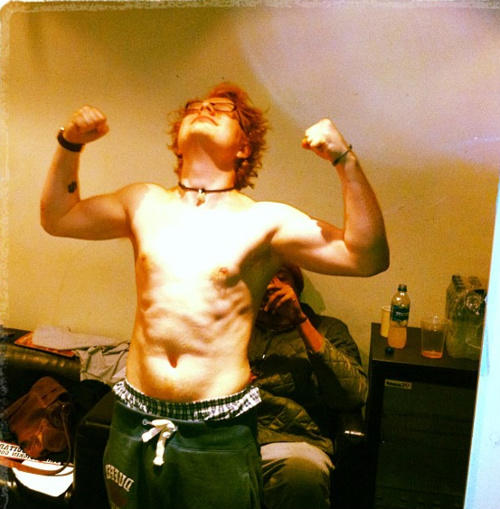 Expanding his horizons, in 2007 he successfully auditioned for the Youth Music Theatre UK (now renamed British Youth Music Theatre) production of Frankenstein – A New Musical in Plymouth. His motion picture debut was a cameo in the film Shortland Street (2014). Since then, he has appeared in no less than Home and Away (2015), Bridget Jones's Baby (2016, cameo), Yesterday (2019, cameo), Star Wars: The Rise of Skywalker (2019, uncredited, alien), and Red Notice (2021, cameo).
As for television, his performances include being on episodes of the shows The Bastard Executioner (2015, FX), Game of Thrones (2017, HBO), The Simpsons (2018, FOX), and NBC's Saturday Night Live (SNL) in 2021. His most recent project is The Sum of It All (2023, Disney Plus/Disney Channel). His demanding live concert touring and acting responsibilities likely help increase his metabolic rate by encouraging the burning of more calories which keeps any excess fat weight at bay, thus allowing Ed Sheeran to maintain his body shape physique/figure. He has been romantically linked to Ellie Goulding, Athina Andrelos, and Nicole Scherzinger.
His estimated net worth is $200 million. You can catch him on social media including Instagram, TikTok, and Twitter. See more Hollywood actor and A-list superstar musician/songwriter and singer Ed Sheeran celebrity Body Type One (BT1) photos on Google.
Review the Body Type Science Data or take the Scientific Body Type Quiz/Test for women and men.
---