---
---
Celebrity Body Types: Kirsten Dunst (Kirsten Caroline Dunst)
---
The Four Body Types Scientific Identification: Body Type One, BT1
Female/Woman
Genetically Underdeveloped Vertebrae (Muscles/Muscle Mass): None/0
Date of Birth: April 30, 1982
Age: 41 (as of 2023)
Unscientific/Nonsense Body Types Rough Correlations: Ectomorph, Kibbe/Soft Classic, Hormone/Ovary
---
---
Celebrity Kirsten Dunst shows off her Body Type One (BT1) shape figure/physique during her vacation with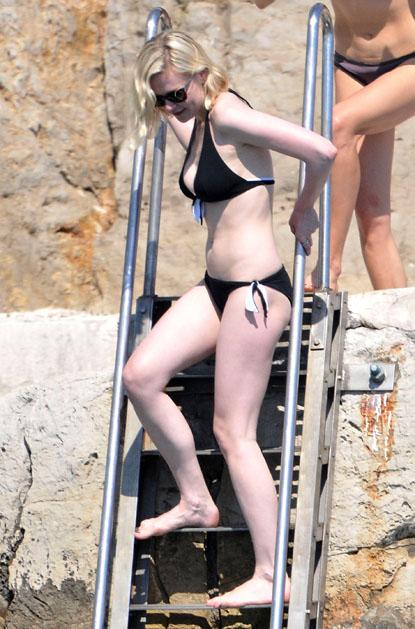 her friends and family including her husband Jesse Plemons. The candid images reveal no real signs of skinny
fat (cellulite, thin fat, loose skin, saggy skin, crepey skin,
normal weight obesity) anywhere on her body. The full development of
her vertebra (posture) and muscles/muscle mass is currently not in debate. 
Science recognizes that one pound of muscle burns six calories daily, but one pound of fat/skinny fat only burns two to three calories. Which directly affects metabolism (the more skinny fat and fat, the slower the metabolism). Having so many developed vertebrae, muscles, and muscle mass assists greatly in terms of metabolism/metabolic rate (BMR), including aging gracefully.
Genetics/genes/DNA are important, but diet, exercise, metabolism, BMI, and lifestyle also matter. It will be interesting to see how well Kirsten Dunst maintains her body shape figure/physique as she continues to age. Is she really a Body Type Two (BT2)?
---
---
---
Kirsten Dunst Figure/Shape – BT1
Academy Award-nominated and Emmy Award-nominated star Hollywood actress Kirsten Dunst displays her Body Type One shape/figure while taking time off. Her
entertainment career began at the very young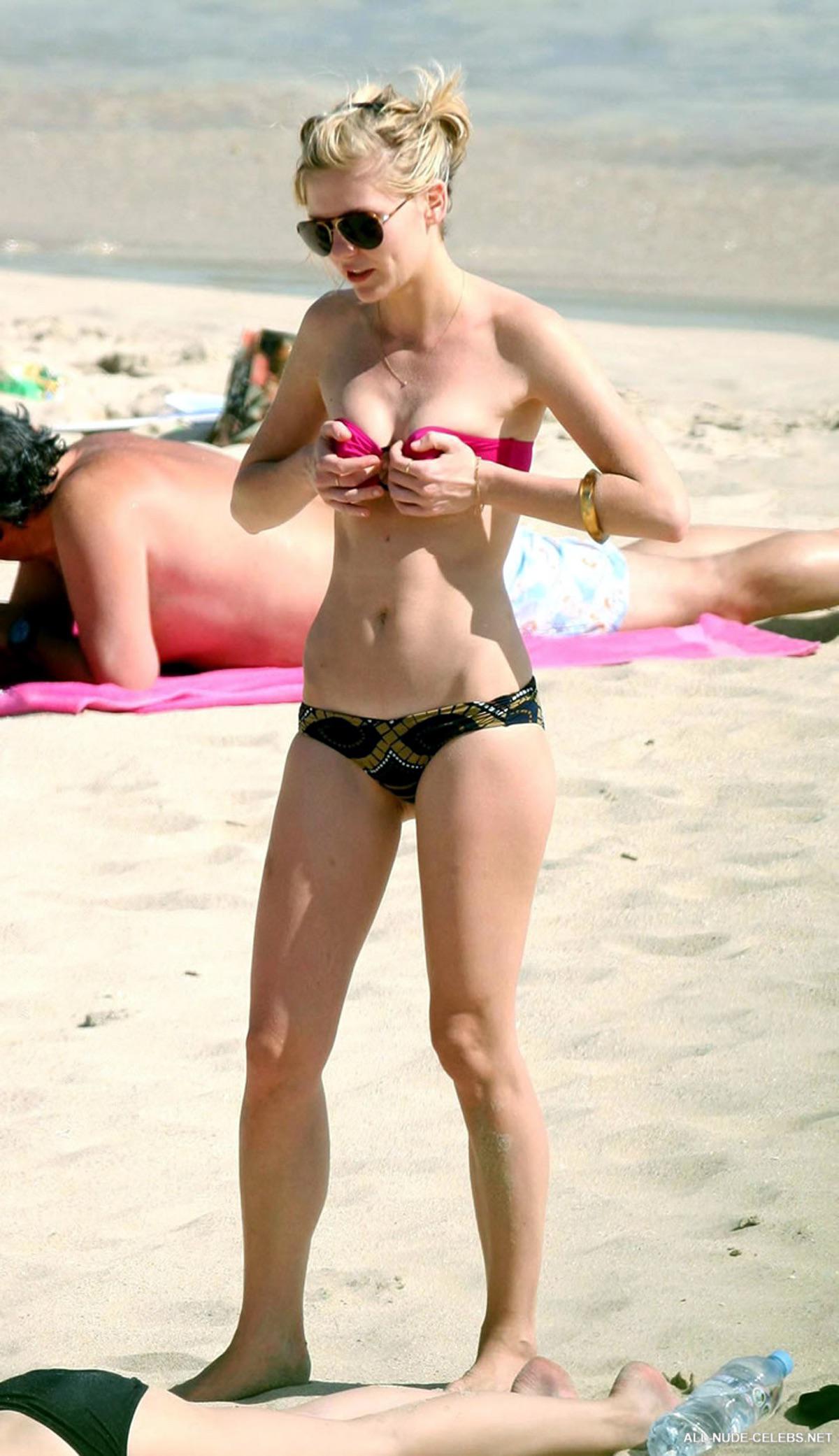 age of three in television commercials as a child fashion model, being signed with Ford Models and Elite Model Management. Paying her dues, in 1988 she had a bit-part as the granddaughter of George H. W. Bush on NBC's Saturday Night Live (SNL). Her motion picture debut came in a minor role in the short Woody Allen film Oedipus Wrecks. Subsequent performances in the movies New York Stories (1989), The Bonfire of the Vanities (1990), High Strung (1991), and Greedy (1994) along with guest appearances in episodes of the show Sisters (NBC) and the CBS science fiction drama Star Trek: The Next Generation led to her first critically acclaimed big break alongside superstar A-list actors Tom Cruise and Brad Pitt in the hit film Interview with the Vampire (1994).
After a string of diversely successful roles in no less than Little Women (1994), Jumanji (1995), Mother Night (1996), Anastasia (1997, voice), Wag the Dog (1996), Small Soldiers (1998), All I Wanna Do (1998), True Heart (1999), Drop Dead Gorgeous (1999), The Virgin Suicides (1999), Dick (1999), The Crow: Salvation (2000), Bring It On (2000), Get Over It (2001), Crazy/Beautiful (2001), and The Cat's Meow (2001) her star skyrocketed to fame with her franchise performance in the 2002 box-office blockbuster Spider-Man along with the 2004 Spider-Man 2 and 2007 Spider-Man 3 sequels.
Singer & Star Hollywood Actress Kirsten Dunst Body Type One
Over the years, she has appeared in Mona Lisa Smile (2003), Eternal Sunshine of the Spotless Mind (2004), Wimbledon (2004), Elizabethtown (2005), Marie Antoinette (2006), How to Lose Friends and Alienate People (2008), All Good Things (2010), Melancholia (2011), Bachelorette
(2012), On the Road (2012), Upside Down (2012), The Bling Ring (2013), Anchorman 2: The Legend Continues (2013), The Two Faces of January (2014), Midnight Special (2016), Hidden Figures (2016), The Beguiled (2017), Woodshock (2017), and The Power of the Dog (2022, Academy Award-nominated for Best Supporting Actress). Her next upcoming movie is Civil War.
Moreover, her television series appearances include Touched by an Angel (CBS), ER (NBC), The Outer Limits (Showtime, SyFy), Portlandia (IFC), Fargo (FX, Primetime Emmy Award-nominated for Outstanding Lead Actress in a Limited Series or a Movie), and On Becoming a God in Central Florida (Showtime), to name a few, while hosting Saturday Night Live (SNL) in 2002. 
As a singer, her first credited performance was in the comedy film Get Over It. The end credits of The Cat's Meow showcase her singing the jazz single After You've Gone. She also sang two songs as Mary Jane Watson in Spider-Man 3 and recorded two tracks on Jason Schwartzman's 2007 solo album Nighttiming called This Old Machine and Summer Day. As well, she appeared in the Savage Garden music video I Knew I Loved You as well as the Beastie Boys' Make Some Noise and R.E.M.'s We All Go Back to Where We Belong. 
Kirsten Dunst Body Shape
Kirsten Dunst's demanding acting responsibilities likely help with maintaining her body shape figure by increasing her metabolic rate thus burning more calories to keep excess fat weight at bay. Her philanthropy involves supporting the Elizabeth Glaser Pediatric AIDS Foundation and general cancer treatment awareness, particularly breast cancer and children's rehabilitation. She has been romantically linked to Tobey Maguire, Jake Gyllenhaal, and Josh Hartnett. 
Her net worth is estimated to be $25 million. You can catch her on social media including Instagram, Facebook, and Twitter. See more singer and Hollywood star actress Kirsten Dunst celebrity Body Type One (BT1) photos on Google.
Review the Body Type Science Data or take the Scientific Body Type Quiz/Test for women and men.
---