---
---
Celebrity Body Types: Gisele Bündchen (Gisele Caroline Bündchen)
---
The Four Body Types Scientific Identification: Body Type One, BT1
Female/Woman
Genetically Underdeveloped Vertebrae (Muscles/Muscle Mass): None/0
Date of Birth: July 20, 1980
Age: 42 (as of 2022)
Unscientific/Nonsense Body Types Rough Correlations: Mesomorph, Kibbe/Flamboyant Natural, Hormone/Ovary
Learn How 

The Four Body Types

Determines A Celebrity Body Type Like Gisele Bündchen
---
---
---
Celebrity Gisele Bündchen shows off her Body Type One (BT1) shape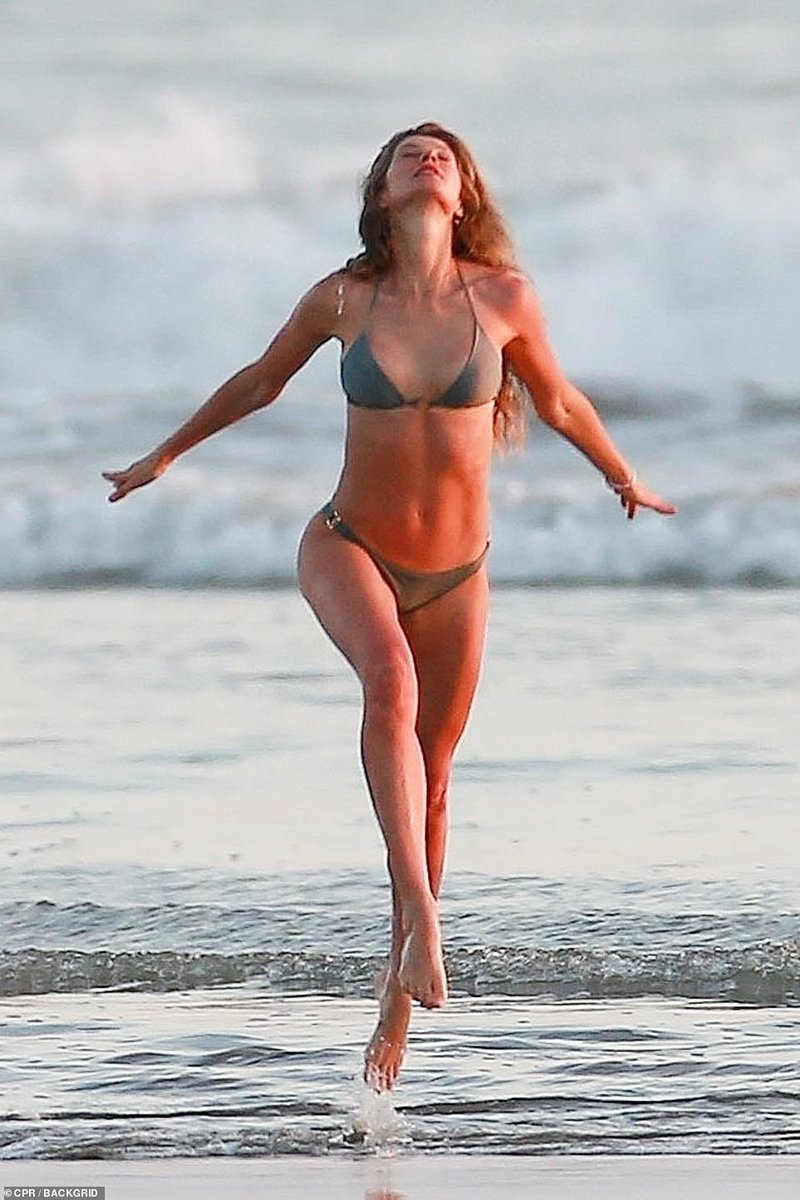 figure/physique on a casual day out at the beach. She has no real signs of skinny fat (cellulite, thin fat, loose skin, saggy skin,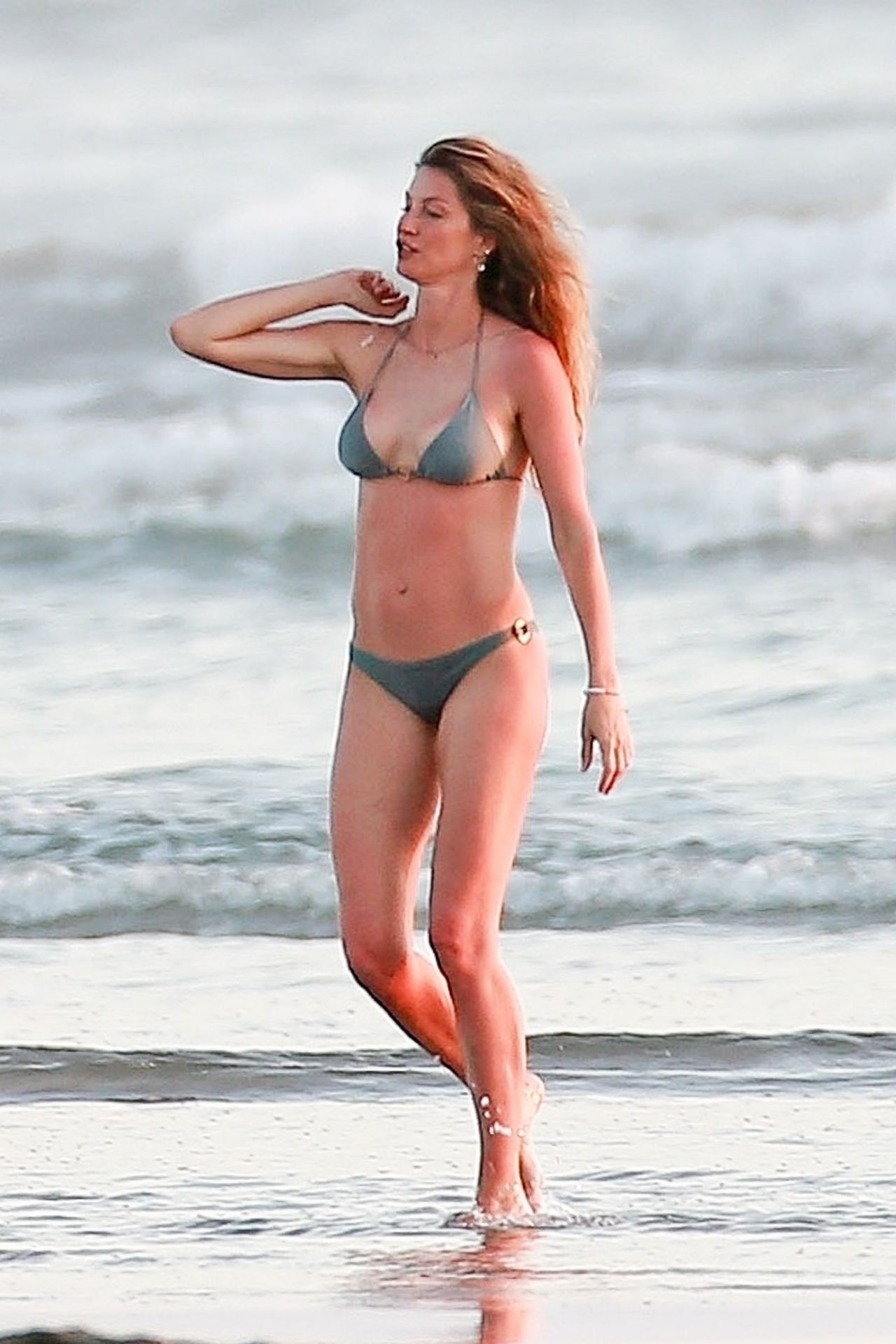 crepey skin, normal weight obesity) anywhere on her body.  Even after giving birth to two children, the fully developed vertebrae (posture) and muscles/muscle mass are currently not in debate. 
Science recognizes that one (1) pound of muscle mass burns six (6) calories daily but one (1) pound of fat/skinny fat only burns two (2) to three (3) calories per day. Which directly affects metabolism (the more skinny fat and fat, the slower the metabolism). Having all those developed muscles and muscle mass helps greatly in terms of metabolism/metabolic rate (BMR), one of the many advantages of a BT1 along with aging gracefully.
Diet, exercise, lifestyle, metabolic rate (BMR), and BMI matter. But so do genes/genetics/DNA. It will be interesting to see how well Gisele Bündchen maintains her body shape figure/physique as the years pass and her metabolism slows further.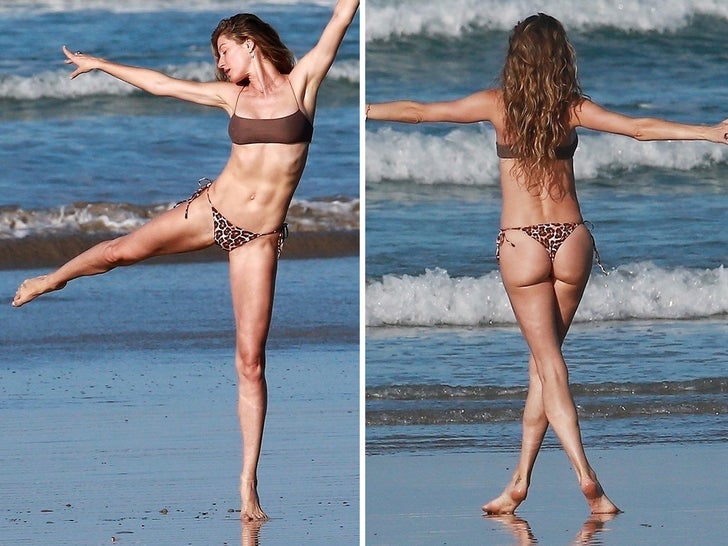 ---
---
---
Gisele Bündchen Figure/Shape – BT1
One of the highest-paid models in the world since 2001, Gisele Bündchen enjoys a day at the ocean in her Body Type
One figure/shape with family including her ex-husband Tom Brady. Keeping in shape for her superstar modeling career over the years likely has helped. One has to ask, how much plastic surgery, Botox, and/or Scupltra has she done?
Her estimated net worth is $400 million. You can catch her on social media including Instagram, Facebook, and Twitter. See more activist, businessman, and fashion model Gisele Bündchen celebrity Body Type One (BT1) photos on Google.
Review the Body Type Science Data or take the Scientific Body Type Quiz/Test for women and men.  
---