---
---
Celebrity Body Types: Gwyneth Paltrow (Gwyneth Kate Paltrow)
---
The Four Body Types Scientific Identification: Body Type One, BT1 (Possible Body Type Two)
Female/Woman
Genetically Underdeveloped Vertebrae (Muscles/Muscle Mass): None/0 (Possibly Sacrum and/or Lumbar)
Date of Birth: September 27, 1972
Age: 49 (as of 2022)
Unscientific/Nonsense Body Types Rough Correlations: Ectomorph, Kibbe/‎Flamboyant Natural, Hormone/Ovary
Learn How 

The Four Body Types

Determines A Celebrity Body Type Like Gwyneth Paltrow
---
---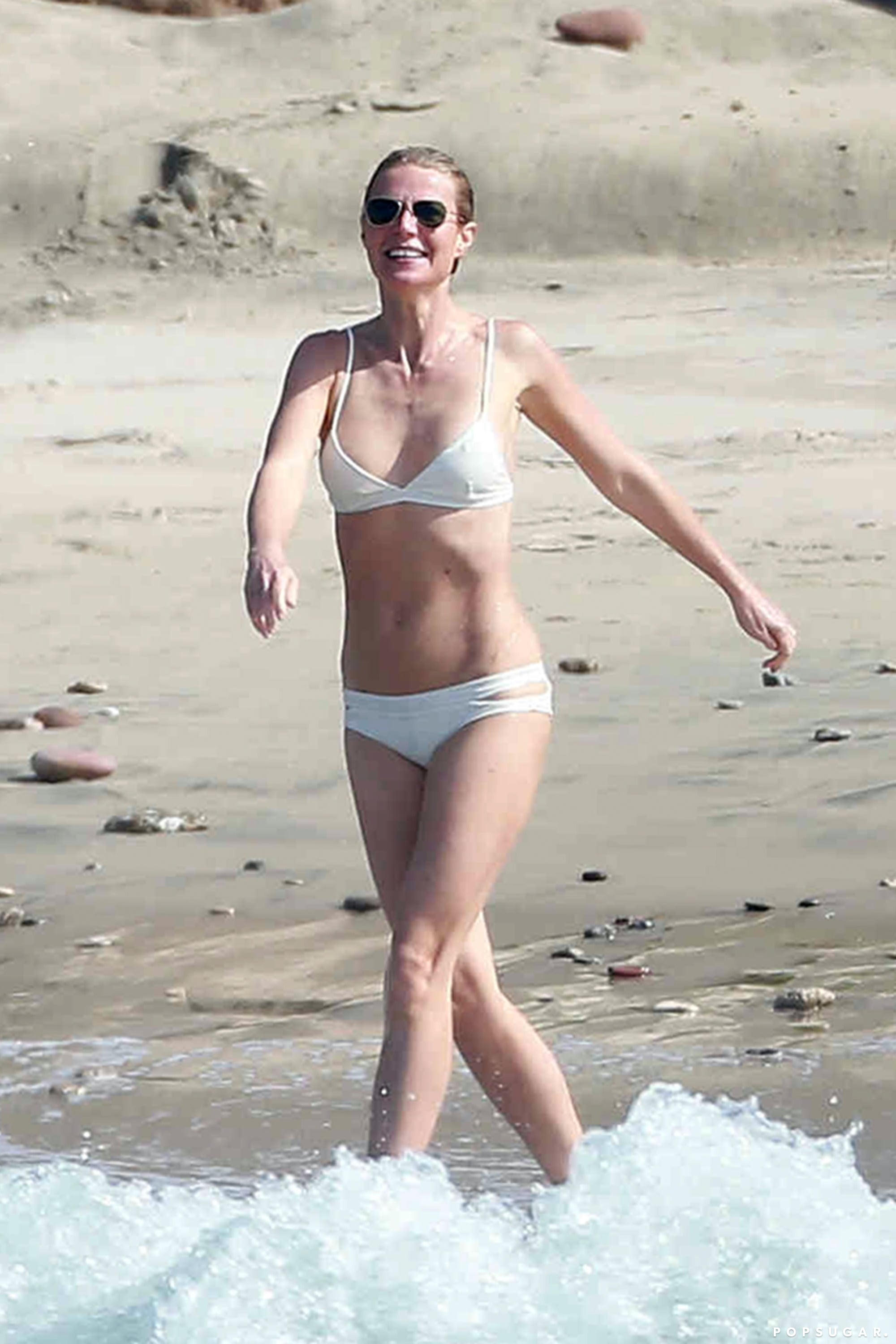 Celebrity Gwyneth Paltrow shows offs her Body Type One (BT1) body shape figure/physique while taking time off at the beach. As she has aged, the fully developed vertebrae (posture) and muscles/muscle mass have
become more debatable.  The candid images reveal no glaring
signs of skinny fat (cellulite, thin fat, loose skin,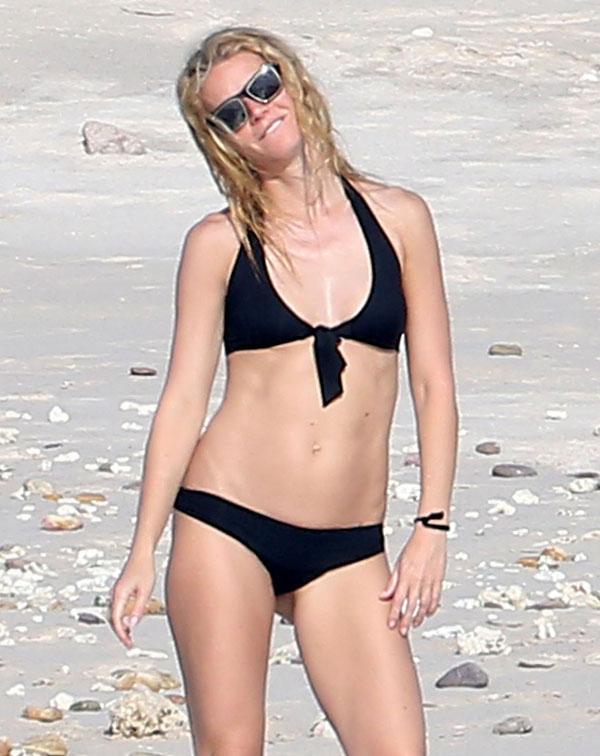 saggy skin, crepey skin, normal weight obesity), although there are noticeable
hints around her buttocks and upper back legs indicating a possible slightly underdeveloped sacrum vertebra (and possibly a lower lumbar vertebra or two). 
Science recognizes that one pound of muscle burns six calories daily but one pound of fat/skinny fat only burns two to three calories. Which directly affects metabolism (the more skinny fat and fat, the slower the metabolism). Having all those developed vertebrae, muscles, and muscle mass assists greatly in terms of metabolism/metabolic rate (BMR), an advantage that a fully developed BT1 offers, along with aging gracefully. 
Diet, exercise, lifestyle, metabolism, and BMI matter, but so do genes/genetics/DNA. It will be interesting to see how well Gwyneth Paltrow manages and maintains her body shape figure/physique as she continues to age. Is she perhaps a Body Type Two (BT2)?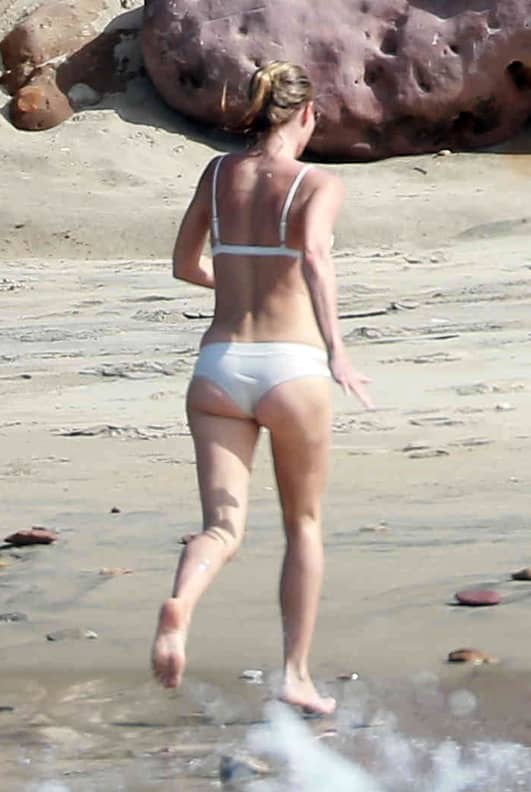 ---
---
---
Gwyneth Paltrow Figure/Shape – BT1
Academy Award-winning and Emmy Award-winning actress Gwyneth Paltrow enjoys time off at the ocean in her Body Type One
shape/figure with friends and family including her husband Brad Falchuk. Her
entertainment career began with a role in the movie High (1989), directed by her father. After paying her due in the movies Shout (1991), Hook (1991), Cruel Doubt (1992), Malice (1993),  Mrs. Parker and the Vicious Circle (1994), Seven (1995), Emma (1996), Sliding Doors (1998), and A Perfect Murder (1998), to name a few, her star skyrocketed to fame with her Academy Award-winning Best Actress performance as Viola de Lesseps in the romantic historical fiction film Shakespeare in Love (1998).
Starring roles in the films The Talented Mr. Ripley (1999), Duets (2000), Bounce (2000), The Royal Tenenbaums (2001), Shallow Hal (2001), Austin Powers in Goldmember (2002), and View from the Top (2003) we followed by her becoming a mother in 2004. Subsequently, she reduced her workload. Over the years, further motion picture credits include Proof (2005), Running with Scissors (2006), The Good Night (2007), the Iron Man franchise (2008-2013), The Avengers franchise (2012-2019), Spider-Man: Homecoming (2019), and She Said (2022, cameo). As for television, her many appearances over the years include hosting NBC's popular show Saturday Night Live (SNL) in 1999, 2001, and 2011 along with the FOX hit Glee in 2010-2011 (winning a Primetime Emmy Award for Outstanding Guest Actress in a Comedy Series) and 2014. 
Businesswoman Gwyneth Paltrow Body Type One
In 2008 her wellness and lifestyle business brand, Goop, was launched so she could offer alternative "new age" healing and lifestyle products and advice. Her demanding Hollywood movie roles, motherhood, and businesswoman responsibilities likely help increase her metabolism, burning more calories to keep any excess fat weight at bay to assist with maintaining her body shape figure. She was previously married to Coldplay frontman Chris Martin. Moreover, she has been romantically linked to Brad Pitt, Ben Affleck, Luke Wilson, and Chris Heinz.  
Her net worth is estimated to be $200 million. You can catch her on social media including Instagram, Facebook, and Twitter. See more entrepreneur, businesswoman, famous actress, and A-list Hollywood star Gwyneth Paltrow celebrity Body Type One (BT1) photos on Google.
Review the Body Type Science Data or take the Scientific Body Type Quiz/Test for women and men.
---