---
---
Celebrity Body Types: Zac Efron (Zachary David Alexander Efron)
---
The Four Body Types Scientific Identification: Body Type One, BT1
Male/Man
Genetically Underdeveloped Vertebrae (Muscles/Muscle Mass): None/0
Date of Birth: October 18, 1987
Age: 35 (as of 2022)
Unscientific/Nonsense Body Types Rough Correlations:  Mesomorph, Hormone/Adrenal
Learn How 

The Four Body Types

Determines A Celebrity Body Type Like Zac Efron
---
---
Celebrity Zac Efron displays his Body Type One (BT1) shape physique/figure while exercising at the beach and
shooting one of his movies. The fully developed vertebrae (posture) and
muscles/muscle mass are clear. He is showing no signs of skinny fat (cellulite, thin fat,
loose skin, saggy skin, crepey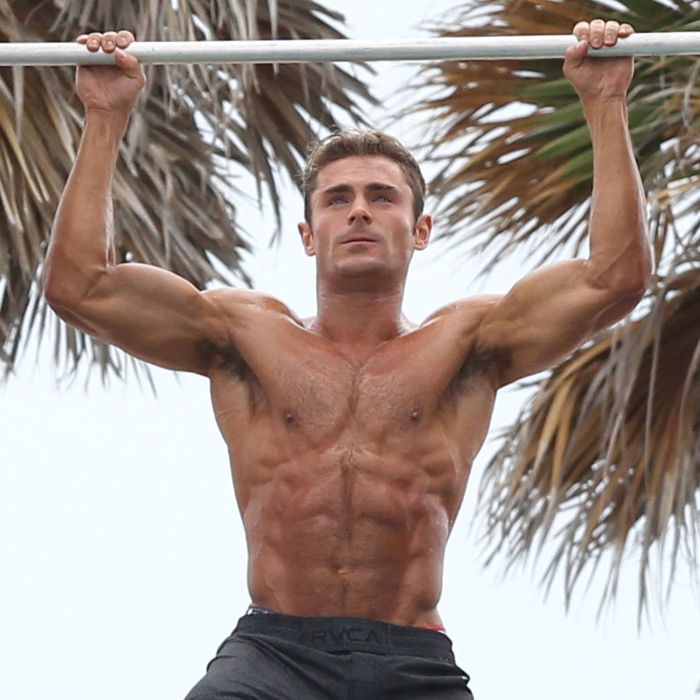 skin, normal weight obesity) anywhere on his body.
One (1) pound of muscle mass burns six (6) calories per day, but one (1) pound of skinny fat/fat mass only burns two (2) to three (3) calories daily. Which directly affects metabolism (the more skinny fat and fat, the slower the metabolism). Having a strong metabolism/metabolic rate (BMR) because of all that muscle and muscle mass, no less, is an advantage that a fully developed BT1 offers, along with aging gracefully.
Diet, exercise, lifestyle, metabolism, and BMI matter. But so do genes/genetics/DNA. It will be interesting to see as the years pass how well Zac Efron successfully maintains his thoroughly muscular body shape physique/figure.
---
---
---
Zac Efron Physique – BT1
A-list Emmy Award-winning actor Zac Efron shows off his Body Type One physique during
time off at the beach with his friends and family including ex-girlfriend Vanessa Valladares. After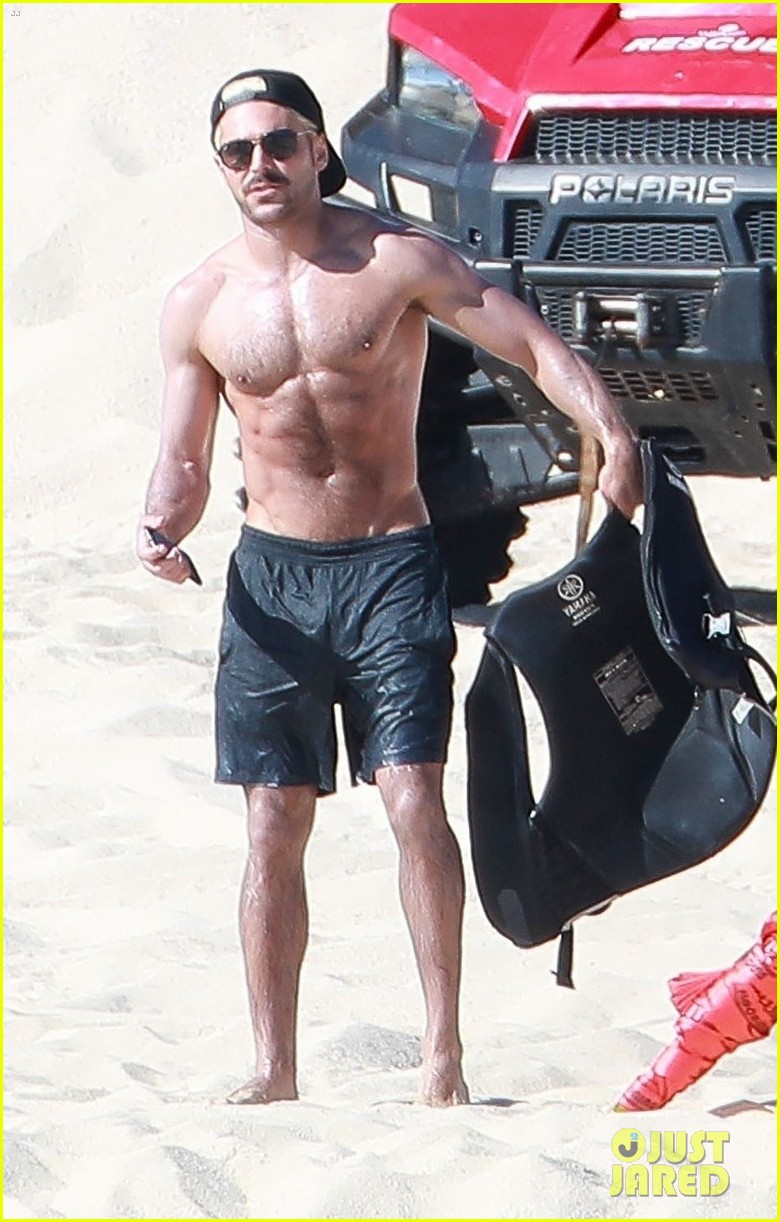 attending the Allan Hancock College theatre company
Pacific Conservatory of the Performing Arts, his entertainment career began with a guest appearance on the 20o2 FOX television series Firefly. Paying his dues, roles on the NBC hit series ER and multiple made-for-TV films led to his first major part on The WB's Summerland. He finally broke out with his portrayal of Troy Bolton in the teen musical television film High School Musical (Disney Channel, 2006).
He was nominated for two Daytime Emmy Awards in 2021 for Down to Earth with Zac Efron, including Outstanding Travel, Adventure, and Nature Program while winning for Outstanding Daytime Program Host.
A-List Star Hollywood Actor Zac Efron Body Type One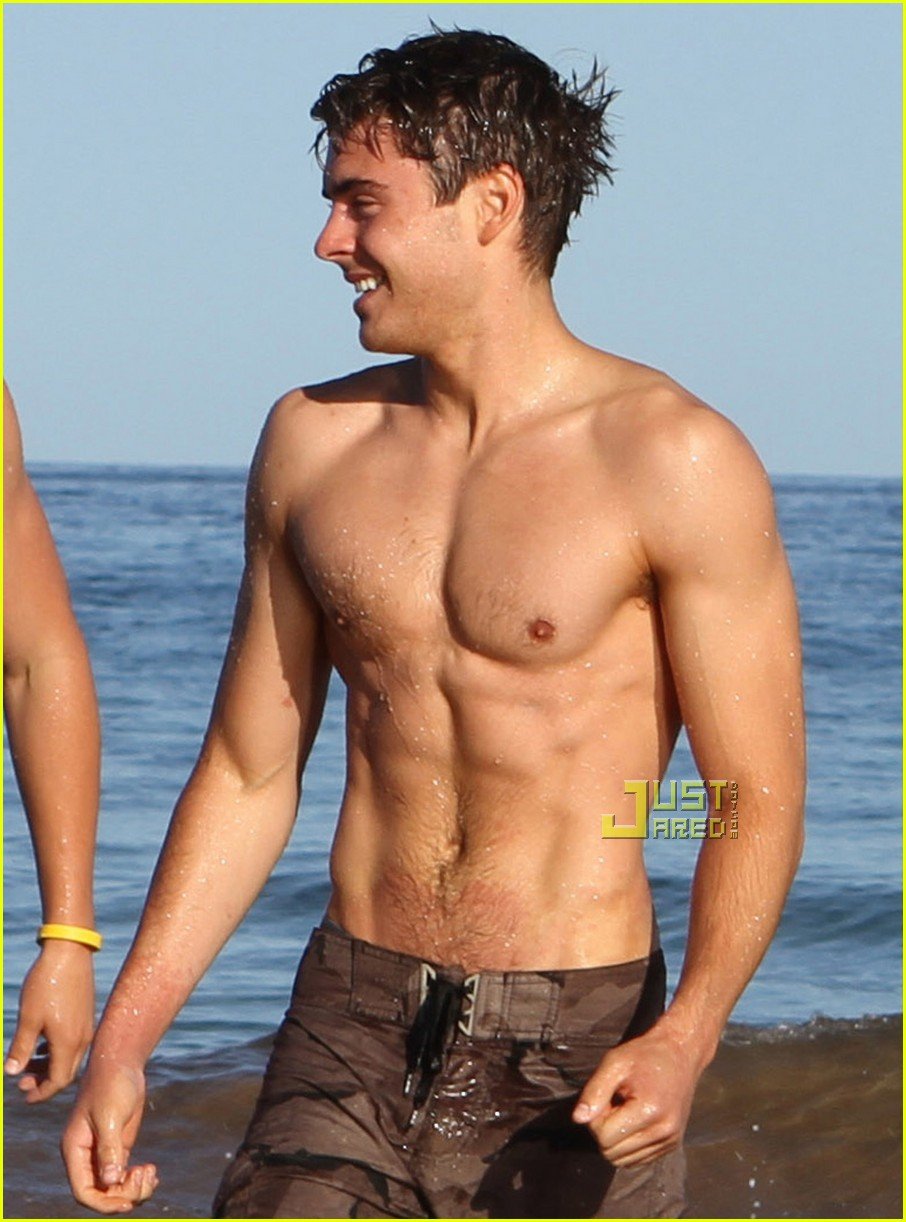 His movie credits to date include Hairspray (2007), High School Musical 2 (2007), High School Musical 3:
Senior Year (2008), 17 Again (2009), Dr. Seuss' The Lorax (2012), Parkland (2013), Neighbors (2014), Dirty Grandpa (2016), Mike and Dave Need Wedding Dates (2016), Neighbors 2: Sorority Rising (2016), The Greatest Showman (2017), Baywatch (2017), The Beach Bum (2019), Scoob! (2020), Save Ralph (2021), Gold (2021), The Greatest Beer Run Ever (2022), and Firestarter (2022). As well, his newest upcoming movie is A Family Affair (2023). The physical training required to stay in shape for his popular Hollywood movie roles helps Zac Efron increase his metabolic rate which assists with keeping any excess fat at bay. 
He is estimated to have a net worth of $25 million. You can catch him on social media including Instagram, Facebook, and Twitter. See more A-list Hollywood star actor Zac Efron celebrity Body Type One (BT1) photos on Google.
Review the Body Type Science Data or take the Scientific Body Type Quiz/Test for women and men.  
---