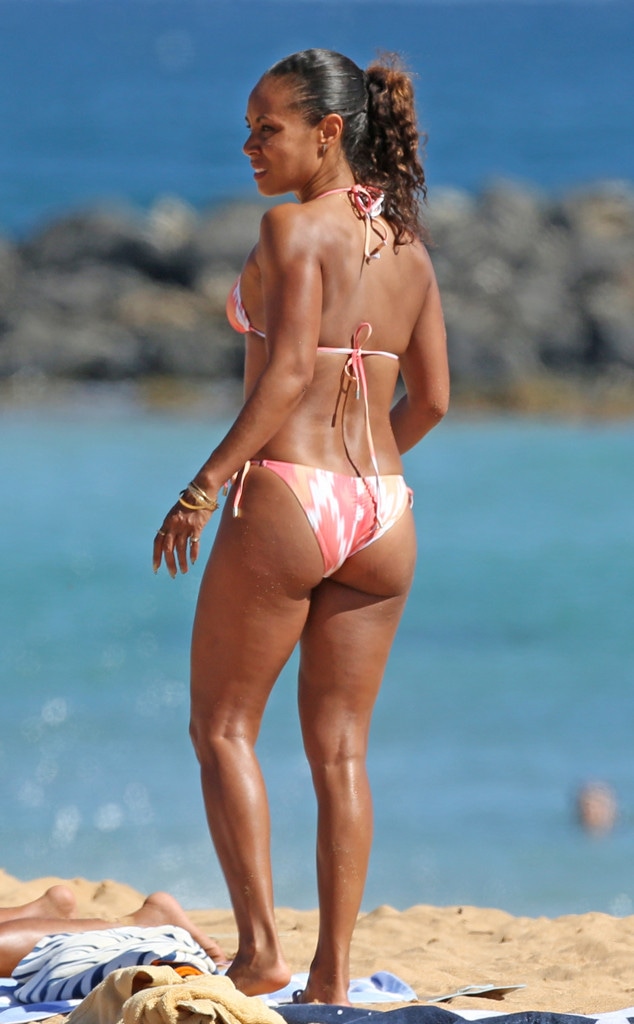 ---
---
Celebrity Body Types: Jada Pinkett Smith
---
The Four Body Types Scientific Identification: Body Type One, BT1
Female/Woman
Genetically Underdeveloped Vertebrae (Muscles/Muscle Mass): None/0
Date of Birth: September 18, 1971
Age: 50 (as of 2021)
Unscientific/Nonsense Body Types Rough Correlations: Mesomorph, Kibbe/Theatrical Romantic, Hormone/Ovary
---
---
---
Celebrity Jada Pinkett Smith shows off her Body Type One (BT1) figure/shape at the beach while
on vacation with friends and family including her husband Will Smith. The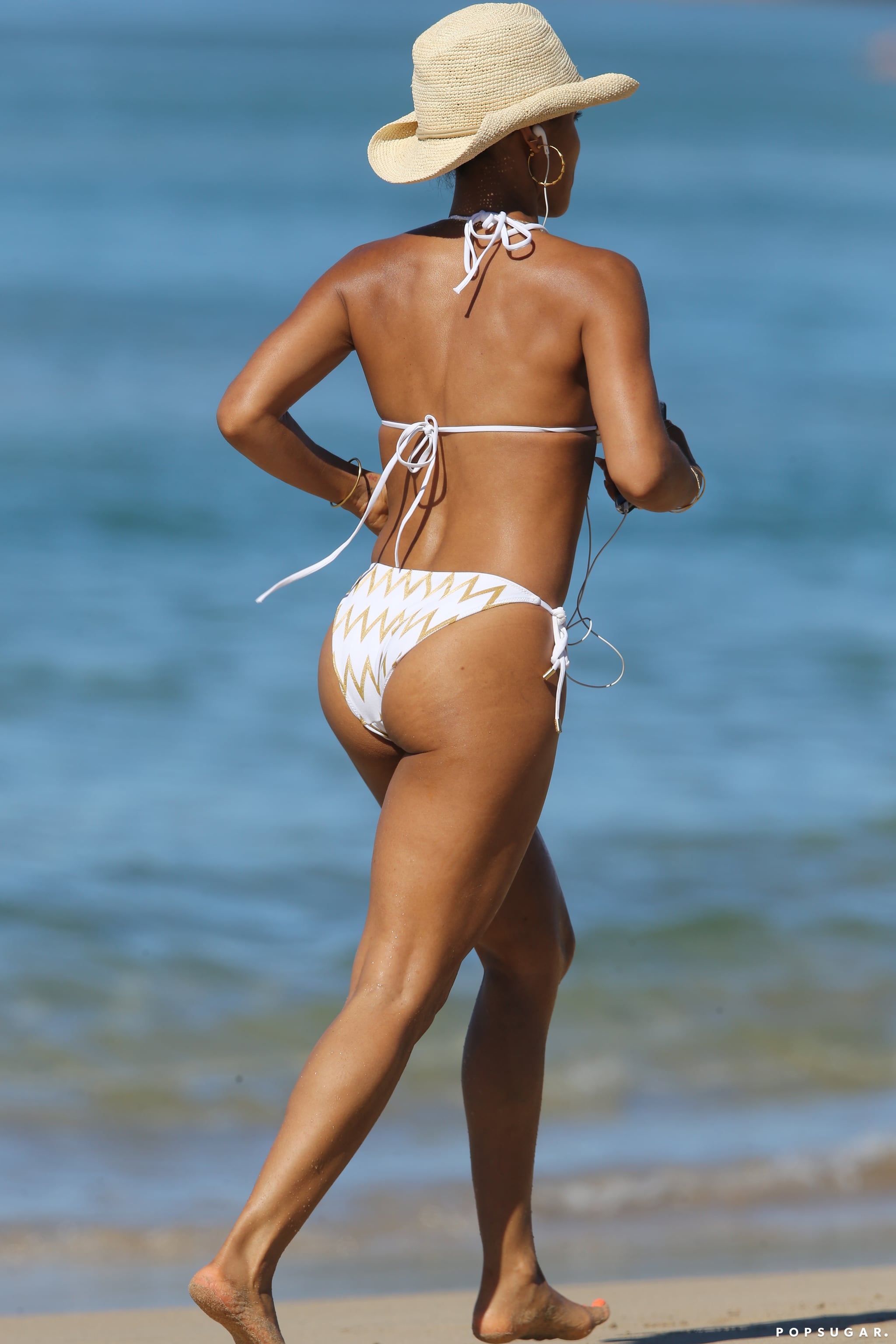 obvious fully developed vertebrae (posture), muscles, and muscle mass across her BT1 positively affect her basal metabolic rate (BMR/Mifflin St Jeor equation) and metabolism. Looking very good at age 50, her body is showing no signs of skinny fat (cellulite, thin fat, loose skin, saggy skin, crepey skin, normal weight obesity) anywhere.
Science recognizes that one (1) pound of muscle burns six (6) calories daily but one (1) pound of fat/skinny fat only burns two (2) to three (3) calories. Along with aging well, one of the many advantages a BT1 offers is having so much muscle/mass which increases metabolism to help burn calories, something a Body Type Two (BT2), Body Type Three (BT3), or Body Type Four (BT4) tend to lack. Any additional daily exercise activity will further increase her overall metabolic rate (Harris-Benedict equation for activity).
Diet, exercise, lifestyle, metabolism, and BMI matter. But so do genes/genetics/DNA. It will be interesting to see how well Jada Pinkett Smith maintains her body shape figure as she ages.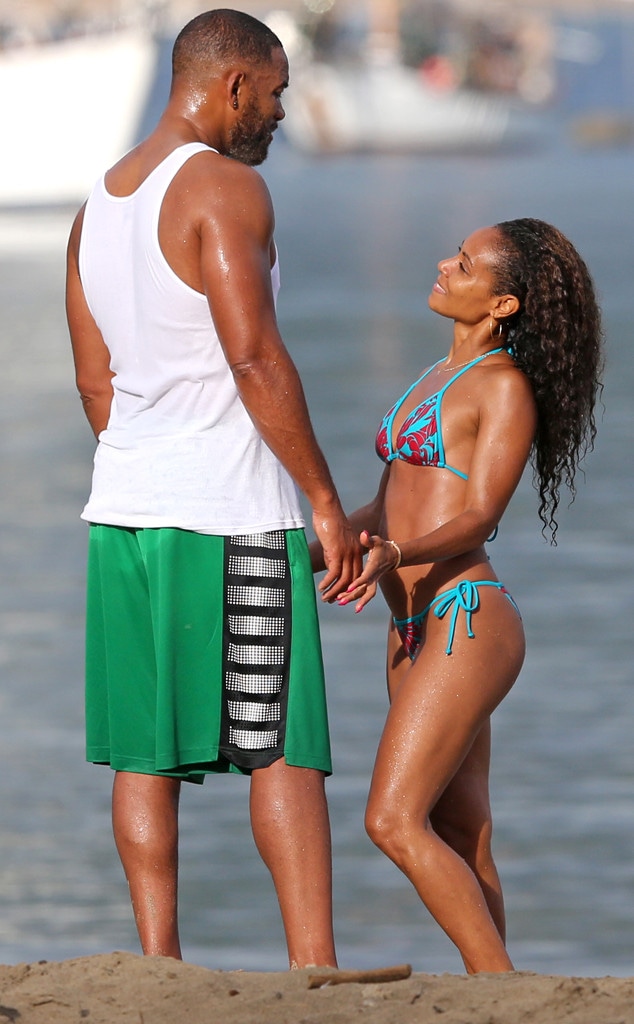 ---
---
Jada Pinkett Smith Figure/Shape- BT1
Emmy Award-winning Actress Jada Pinkett Smith displays her Body Type One shape/figure in a bikini on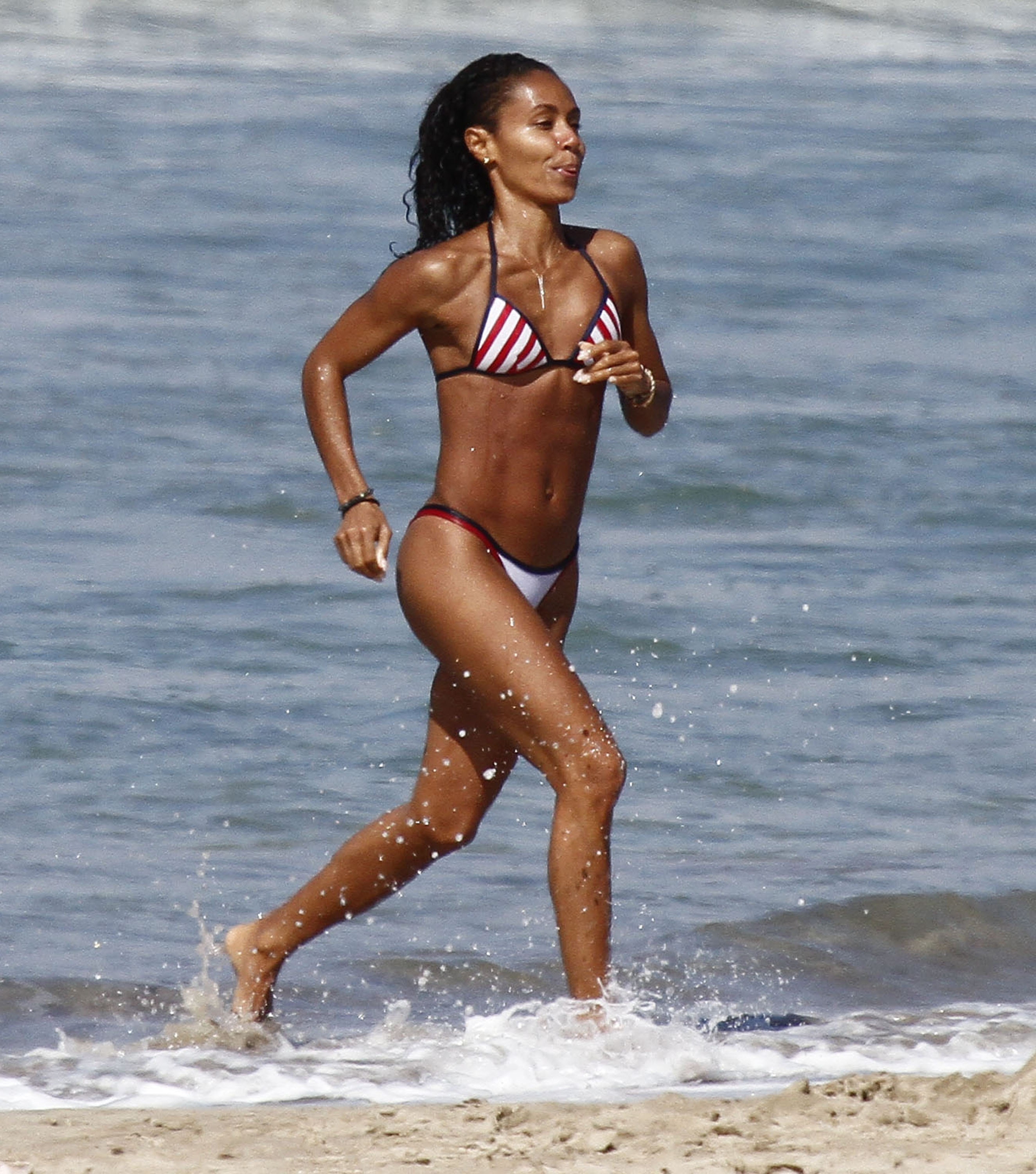 holiday at the ocean. After paying her dues, she landed her first big break on the sitcom A Different World in 1991. That led to movie roles in Menace II Society (1993), The Nutty Professor (1996), Set It Off (1996), Scream 2 (1997), The Matrix Reloaded (2003), The Matrix Revolutions (2003), the Madagascar film franchise, Hawthorne (2009–2011), Gotham (2014–2017),  Magic Mike XXL (2015), Bad Moms (2016), Girls Trip (2017), and The Matrix Resurrections (2021).
Branching out in 2002, she tried her hand at music, starting the heavy metal band Wicked Wisdom as the lead singer and songwriter.   She published the children's book Girls Hold Up This World in 2004, reaching number two on The New York Times Best Seller list. Opening the production company 100% Womon, she has produced films, documentaries, television series, and music. Moreover, she earned a nomination for the Tony Award for Best Musical in 2010 as a producer for the Broadway musical Fela!.
Talk Show Host Jada Pinkett Smith Body Type One
Currently, she co-hosts the Facebook Watch Daytime Emmy Award-winning talk show Red Table Talk. Time magazine named her one of the 100 most influential people in the world in 2021.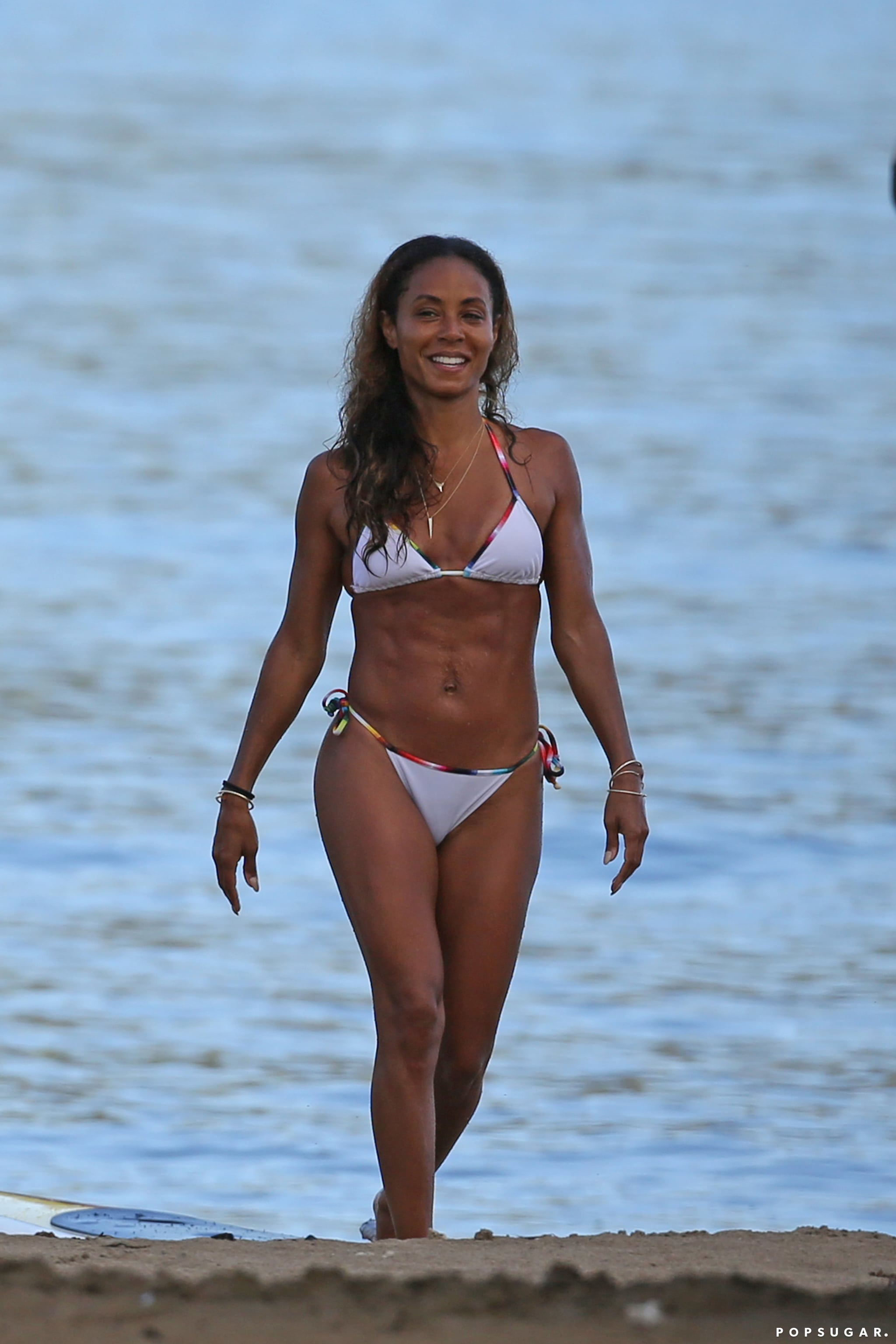 The 2022 Academy Awards show fiasco involving husband Will Smith and host Chris Rock was dubbed the 'slap heard around the world'. After making a joke about alopecia at her expense, Will Smith charged the stage and slapped Rock in the face on live television. However, she apparently was not offended by the joke herself.
Her net worth is estimated at $60 million. You can catch her on social media including Instagram, Facebook, and Twitter. See more musician, producer, screenwriter, Hollywood star actress, and talk show host Jada Pinkett Smith Celebrity Body Type One (BT1) photos on Google.
Review the scientific Body Type Data or take the Body Type Quiz/Test for women and men.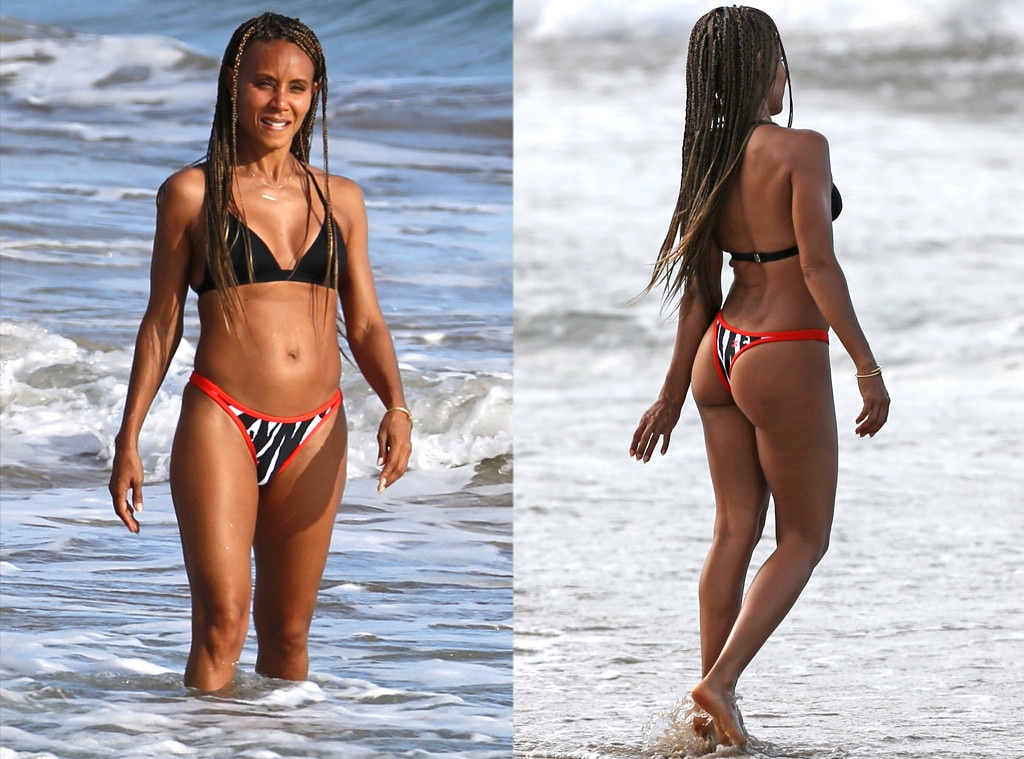 ---
Learn How

 The Four Body Types

Determines A Celebrity Body Type Like Jada Pinkett Smith
---