---
---
Celebrity Body Types: Kate Upton (Katherine Elizabeth Upton)
---
The Four Body Types Scientific Identification: Body Type Two, BT2
Female/Woman
Genetically Underdeveloped Vertebrae (Muscles/Muscle Mass): 1 to 8; Lumbar and Sacrum (Possibly Thoracic)
Date of Birth: June 10, 1992
Age: 30 (as of 2022)
Unscientific/Nonsense Body Types Rough Correlations: Ectomorph, Kibbe/Soft Natural, Hormone/Ovary
Learn How 

The Four Body Types

Determines A Celebrity Body Type Like Kate Upton
---
---
---
Celebrity Kate Upton shows off her Body Type Two (BT2) shape figure/physique while taking time off and on set at the beach. The
full development of her lumbar and sacrum vertebrae and related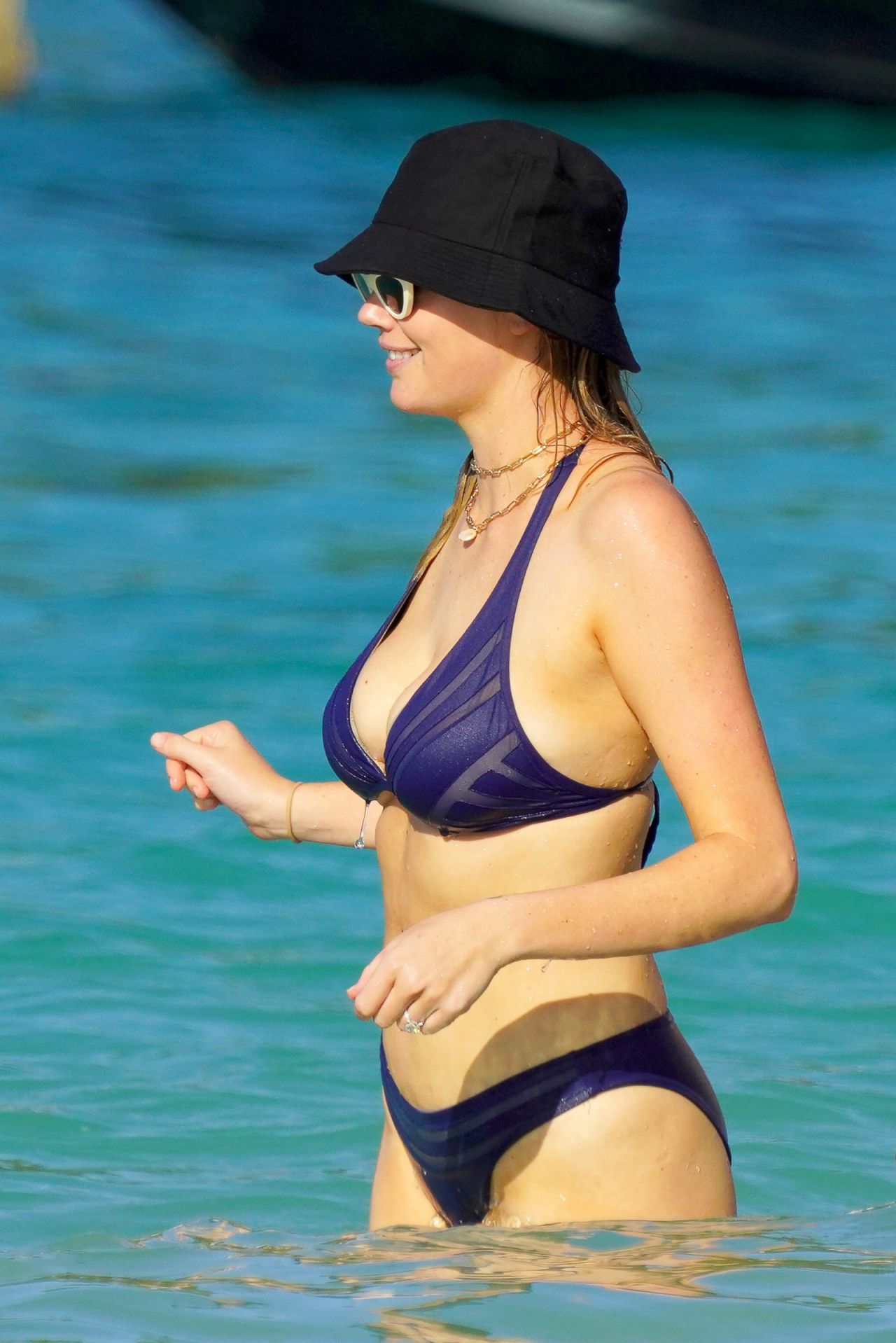 muscles/muscle mass is debatable. The candid images reveal at least some skinny fat (cellulite, thin fat, loose skin, saggy skin, crepey skin, normal weight obesity) on no less than her upper legs, buttock, and stomach meaning she most likely has at least a slightly underdeveloped lumbar vertebra or several along with her sacrum vertebra, and perhaps a thoracic vertebra(e).
In her younger years, she probably would have been considered a Body Type One (BT1). Science recognizes that one pound of muscle mass burns six calories daily, but one pound of skinny fat/fat burns only two to three calories daily, which directly affects metabolism (the more skinny fat and fat, the slower the metabolism). The mostly developed vertebrae, muscles, and muscle mass across the majority of her BT2 is an advantage that Body Type Three (BT3) and Body Type Four (BT4) human bodies (female or male) generally lack.
Diet, exercise, lifestyle, metabolism, and BMI matter. But so do genes/genetics/DNA. As she continues to age, it will be interesting to see how well Kate Upton manages and maintains her body shape figure/physique.
---
---
---
Kate Upton Figure/Shape – BT2
Sports Illustrated (SI) model Kate Upton enjoys a day at the ocean in her Body Type Two shape/figure with
friends and family including her Major League Baseball (MLB)
superstar pitcher husband Justin Verlander. Her modeling career began in 2008 when she was signed thesame day after attending a casting call in Miami for Elite Model Management. Upon moving to New York City in 2010 and joining IMG Models, she began modeling clothing for Garage and Dooney & Bourke while becoming the face of Guess.
In 2011, she debuted in the annual Sports Illustrated Swimsuit Issue. She was also the cover model for the 2012, 2013, and 2017 SI issues as well as the subject of the 100th-anniversary Vanity Fair cover (2013). Kate Upton's body shape figure benefits from her demanding modeling shoots which help increase her metabolism, thus burning more calories to keep any excess fat at bay. She has also played supporting and bit-part roles in Hollywood movies including Tower Heist (2011), The Three Stooges (2012), The Other Woman (2014), The Layover (2017), and The Disaster Artist (2017).
Her net worth is estimated at $20 million. You can catch her on social media including Instagram. See more actress, Sports Illustrated model, and Hollywood star Kate Upton celebrity Body Type Two (BT2) photos on Google.
Review the Body Type Science Data or take the Scientific Body Type Quiz/Test for women and men.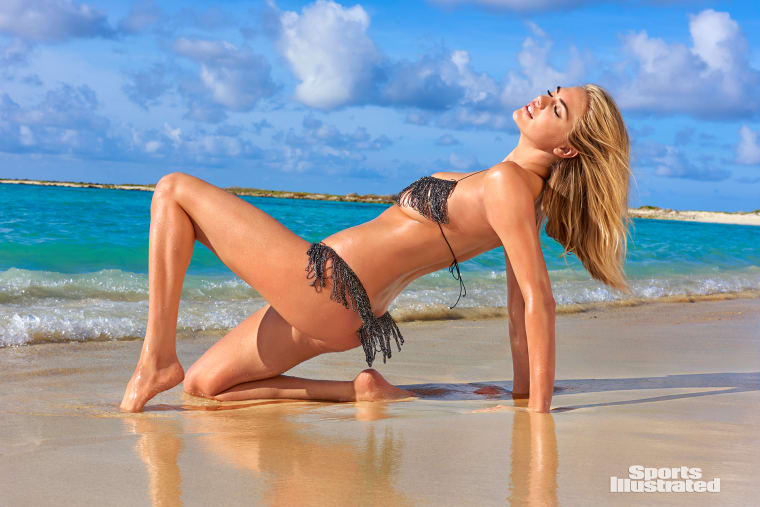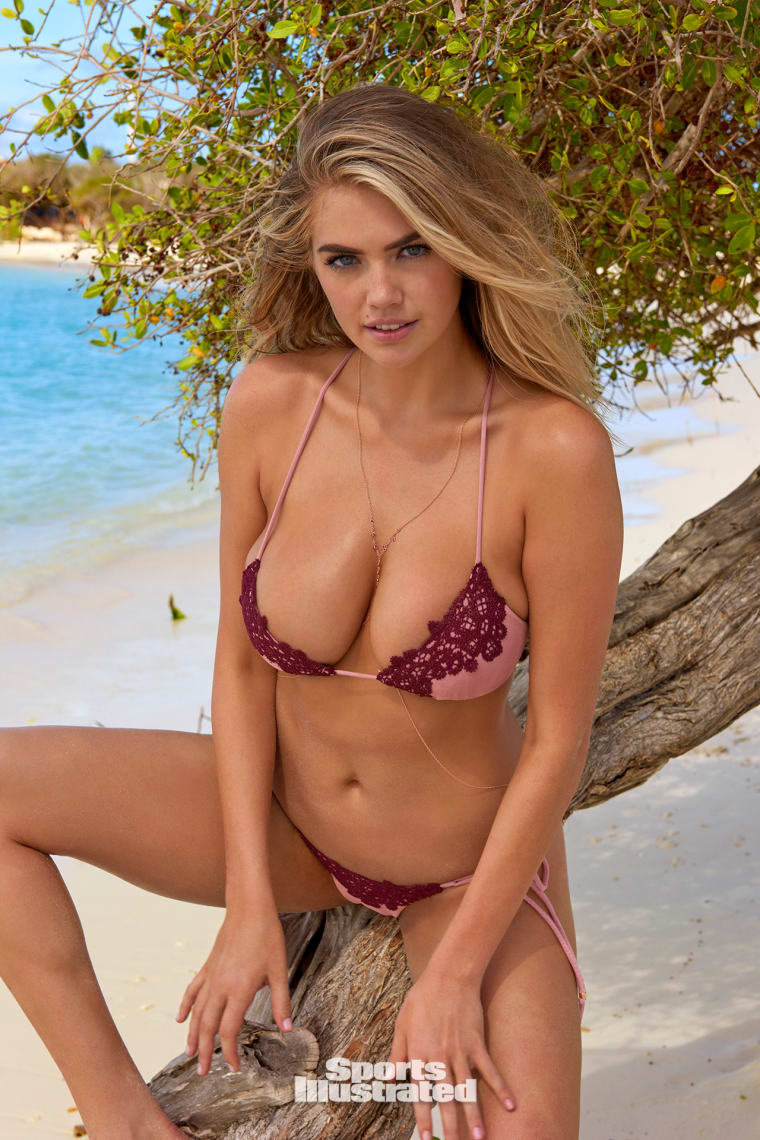 ---