---
---
Celebrity Body Types: Kaley Cuoco (Kaley Christine Cuoco)
---
The Four Body Types Scientific Identification: Body Type One, BT1 (Possible Body Type Two)
Female/Woman
Genetically Underdeveloped Vertebrae (Muscles/Muscle Mass): None/0 (Possibly Sacrum)
Date of Birth: November 30, 1985
Age: 37 (as of 2022)
Unscientific/Nonsense Body Types Rough Correlations: Ectomorph, Kibbe/Soft Natural, Hormone/Ovary
---
---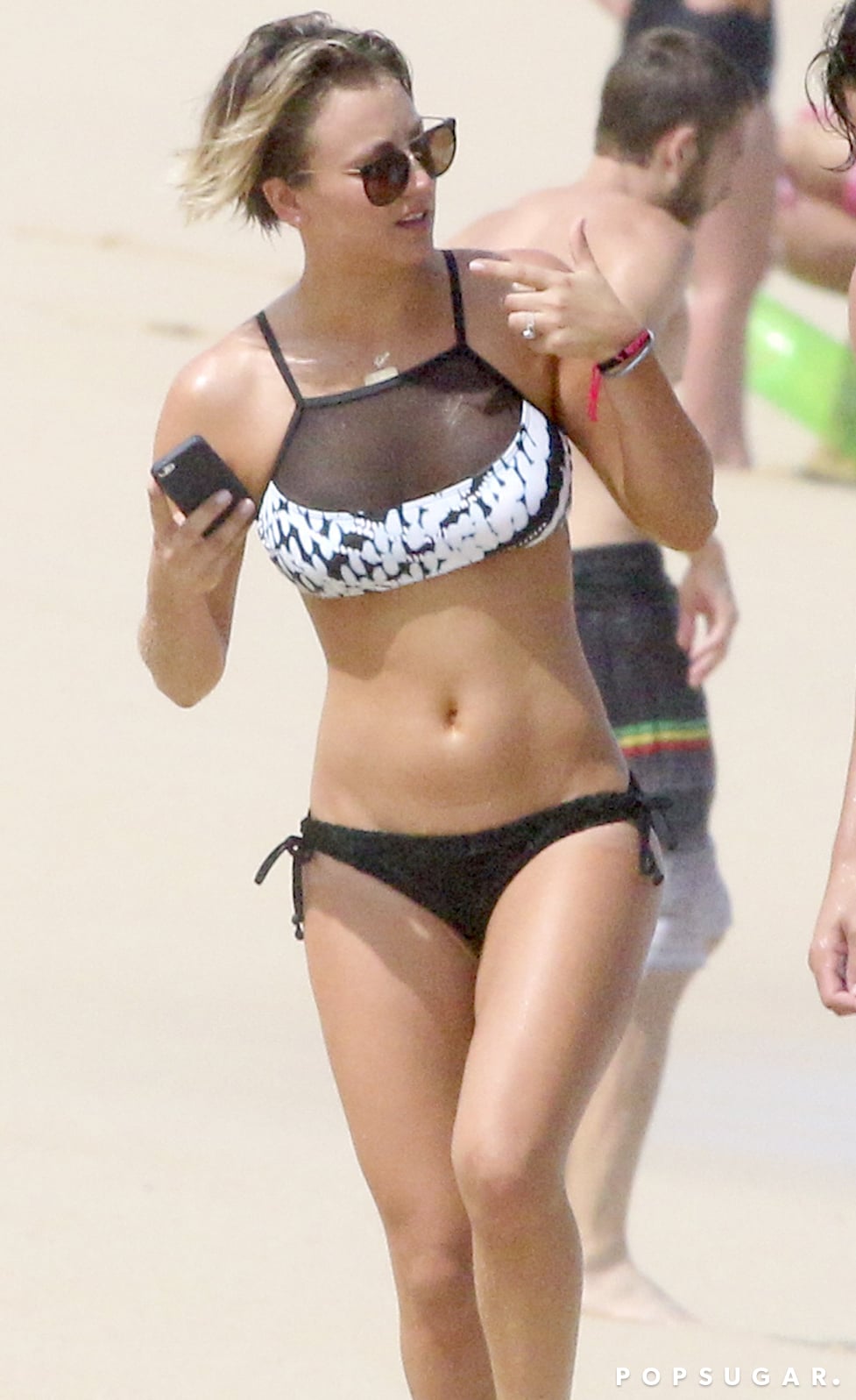 Celebrity Kaley Cuoco shows offs her Body Type One (BT1) shape figure/physique while on vacation at the ocean
with her family and friends including her partner Tom Pelphrey. The candid images reveal
no obvious signs of skinny fat (cellulite, thin fat, loose skin, saggy skin, crepey skin, normal weight obesity)
anywhere on her body. Although the full development of her vertebra (posture) and muscles/muscle mass has become more debatable as she has aged, particularly slight hints of skinny fat on her upper legs and buttocks.
Science recognizes that one pound of muscle burns six calories daily, but one pound of fat/skinny fat only burns two to three calories. Which directly affects metabolism (the more skinny fat and fat, the slower the metabolism). Having so many muscles/muscle mass assists greatly in terms of metabolism/metabolic rate (BMR).
Genetics/genes/DNA are important, but diet, exercise, metabolism, BMI, and lifestyle also matter. It will be interesting to see how well Kaley Cuoco maintains her body shape figure/physique as she ages. Is she really a Body Type Two (BT2) with a slightly underdeveloped sacrum vertebra, no less? Time will tell.
---
---
---
Kaley Cuoco Figure/Shape – BT1
Emmy-nominated actress Kaley Cuoco enjoys time off and at the beach in her Body Type One shape/figure. Her entertainment career began with supporting film and television roles in the mid-
to-late 1990s, with her star rising thanks to her breakthrough role as Bridget Hennessy on the ABC sitcom 8 Simple Rules (2002-2005). But her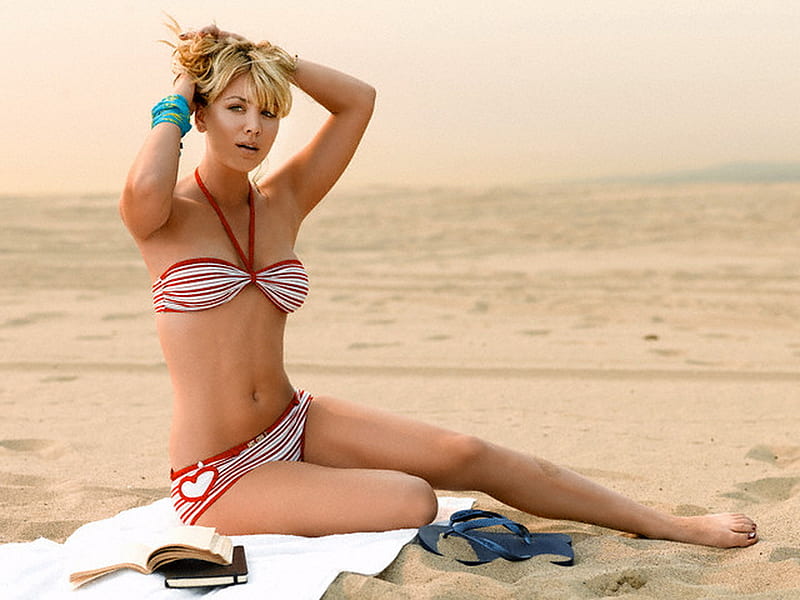 role as Penelope "Penny" Hofstadter in the CBS smash sitcom hit The Big Bang Theory (2007-2019) skyrocketed her to fame.
Her television and movie credits include My So-Called Life (1994), Northern Exposure (1994), Prison Break (2005), Harley Quinn (2019- Present), Crossing Swords (2020), and The Flight Attendant (2020-2022, Emmy-nominee for Outstanding Comedy Series/executive producer and Outstanding Lead Actress in a Comedy Series) as well as roles in the films Cougar Club (2007), To Be Fat Like Me (2007), Killer Movie (2008), The Penthouse (2010), Hop (2011), The Last Ride (2011), Drew Peterson: Untouchable (2012), Authors Anonymous (2014), The Wedding Ringer (2015), Why Him? (2016), and the Man From Toronto (2022, Netflix).
Actress

Kaley Cuoco Body Type One
Staying in shape for her diverse television and movie roles have further helped increase her metabolic rate which encourages the burning of more calories. All of which assist with keeping any excess fat weight at bay. Her next upcoming movie is Role Play (2023). She was previously married to Karl Cook (2018-2021) and Ryan Sweeting (2013-2016). 
She has an estimated net worth of $100 million. You can catch her on social media including Instagram. See more actress and Hollywood star Kaley Cuoco celebrity Body Type One (BT1) photos on Google.
Review the Body Type Science Data or take the Scientific Body Type Quiz/Test for women and men.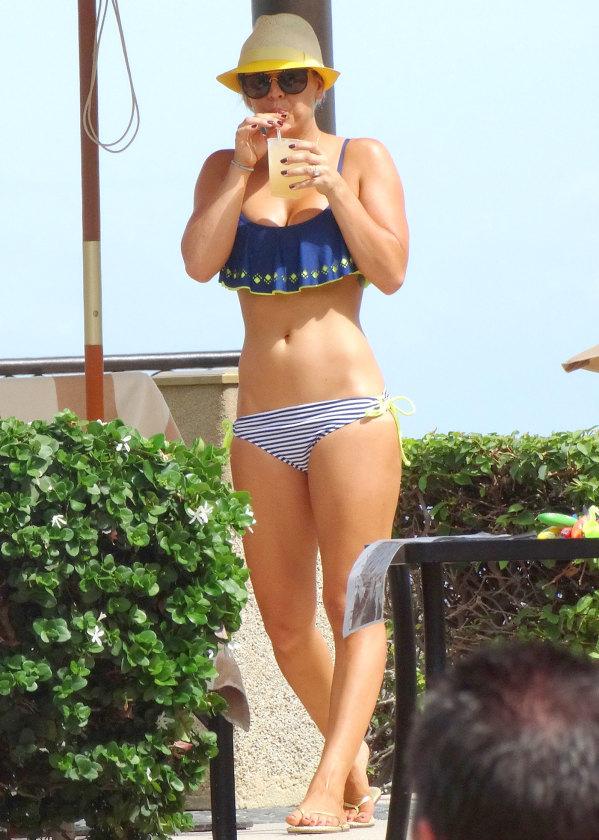 ---