---
---
Celebrity Body Types: Lily Collins (Lily Jane Collins)
---
The Four Body Types Scientific Identification: Body Type One, BT1
Female/Woman
Genetically Underdeveloped Vertebrae (Muscles/Muscle Mass): None/0
Date of Birth: March 18, 1989
Age: 34 (as of 2023)
Unscientific/Nonsense Body Types Rough Correlations: Ectomorph, Kibbe/Flamboyant Gamine, Hormone/Ovary
---
---
Celebrity Lily Collins shows off her genetic scientific Body Type One (BT1) shape figure/physique while on
vacation with her friends and family including her husband Charlie McDowell. The candid images reveal no
real signs of skinny fat (cellulite, thin fat, loose skin, saggy skin, crepey skin, normal weight obesity) anywhere on her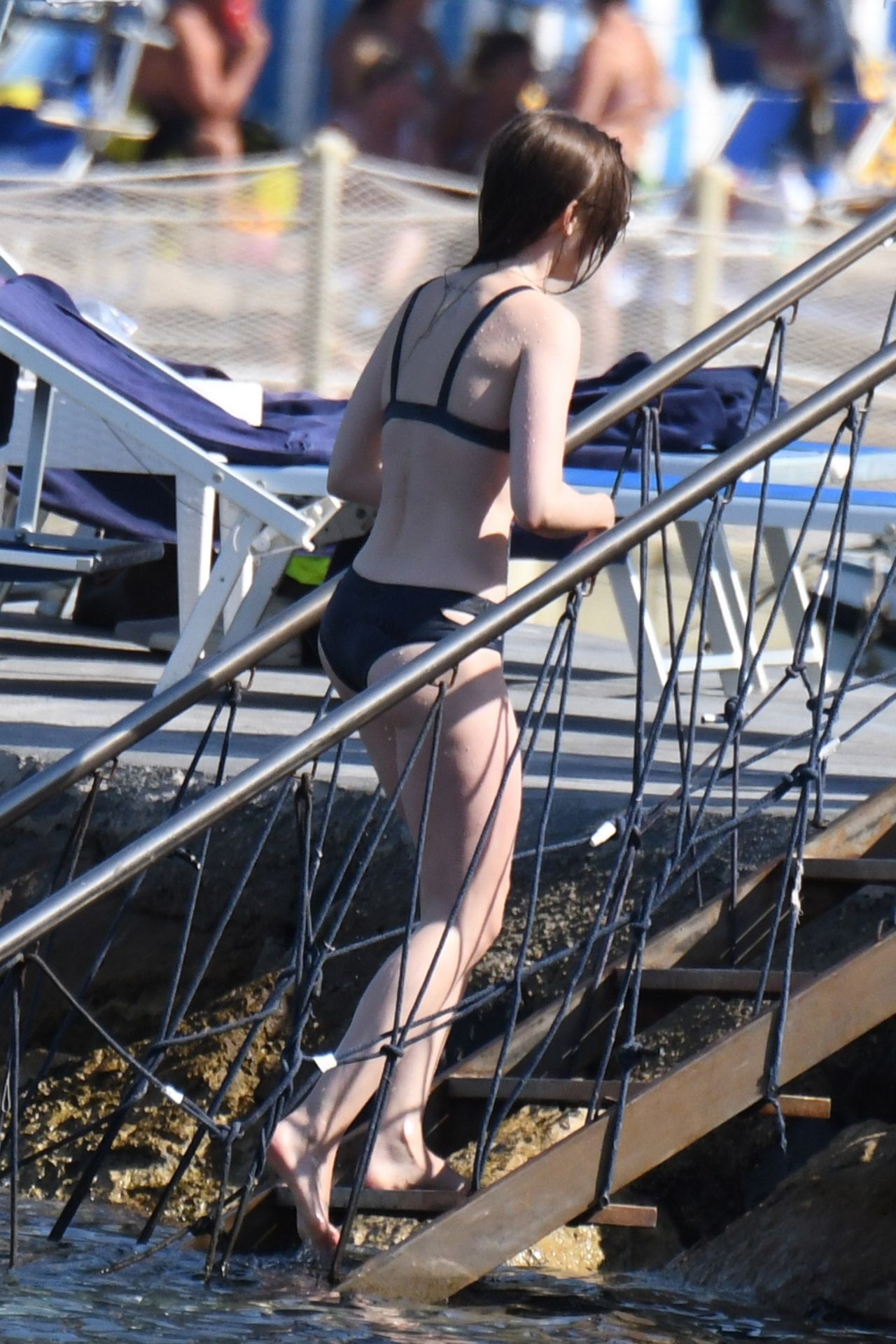 body. The full development of her vertebra (posture) and muscles/muscle mass is currently not in debate. 
Science recognizes that one pound of muscle burns six calories daily, but one pound of regular fat (white fat/yellow fat/excess fat) and/or skinny fat only burns two to three calories. Which directly affects metabolism (the more skinny fat and/or regular fat, the slower the metabolism) as well as body composition and shape. Having so many developed vertebrae, muscles, and muscle mass assists greatly in terms of metabolism/metabolic rate (BMR), including aging gracefully.
Genetics/genes/DNA are important, but diet, exercise, metabolism, BMI, and lifestyle also matter. It will be interesting to see how well Lily Collins maintains her body shape figure/physique as she continues to age. Is she really a genetic scientific Body Type Two (BT2)?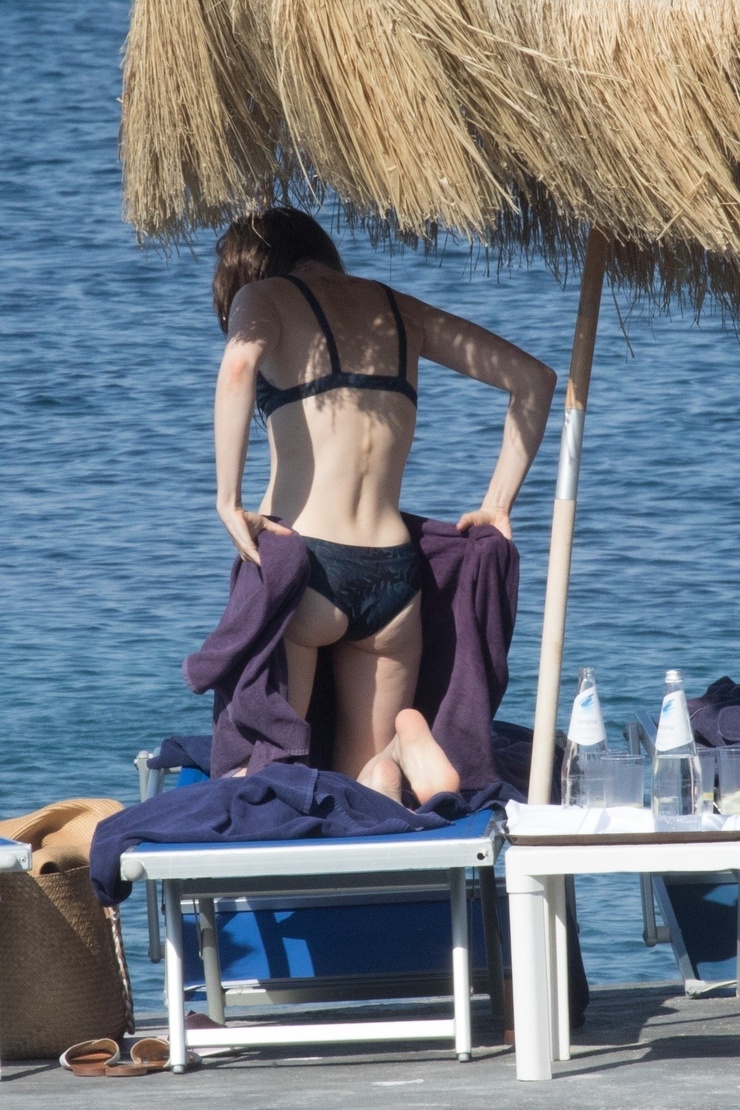 ---
---
---
Lily Collins Figure/Shape – BT1
Star Hollywood actress Lily Collins displays her Body Type One shape/figure during her
time off. Her entertainment career began at the very young age of two in the BBC television sitcom Growing Pains. After studying broadcast journalism at the University of Southern
California and presenting as a debutante at the Bal des débutantes in Paris in 2007, she
refocused on her acting and modeling. Receiving critical acclaim for her supporting role in the sports drama movie The Blind Side in 2009, she has also appeared in the films Priest (2011, NextMovie.com named her one of the Breakout Stars to Watch for in 2011), Abduction (2011), Mirror Mirror (2012), The Mortal Instruments: City of Bones (2013), Stuck in Love (2012), Love, Rosie (2014), Rules Don't Apply (2016), To the Bone (2016), the Netflix movie Okja (2017), Extremely Wicked, Shockingly Evil and Vile (2019), Tolkien, (2019), Inheritance (2020), and Mank (2020) to further positive reviews. 
Her next upcoming film projects are The Cradle and Gilded Rage, both release dates TBD. She is also credited with appearances in the TV series The Last Tycoon (2016, Amazon Prime), Les Misérables (2017, BBC), and Emily in Paris (2020, Netflix). As well, she graced the music video for the song City of Angels by Thirty Seconds to Mars.
Star Hollywood Actress Lily Collins Body Type One Shape
Moreover, her philanthropy and activism include interests as an anti-bullying advocate and ambassador of the
nonprofit GO Campaign, which raises awareness and funds to improve the lives of orphans and vulnerable children around the world. Lily Collins's demanding acting responsibilities likely help with maintaining her body shape figure by increasing her metabolic rate thus burning more calories to keep excess regular fat weight at bay. She has been romantically linked to Taylor Lautner, Zac Efron, Chris Evans, and Nick Jonas. Her father is famous musician Phil Collins. 
She is estimated to have a net worth of $25 million. You can catch her on social media including Instagram, Facebook, and Twitter. See more model and star Hollywood actress Lily Collins celebrity Body Type One (BT1) photos on Google.
Review the Body Type Science Data or take the Scientific Body Type Quiz/Test for women and men.
---