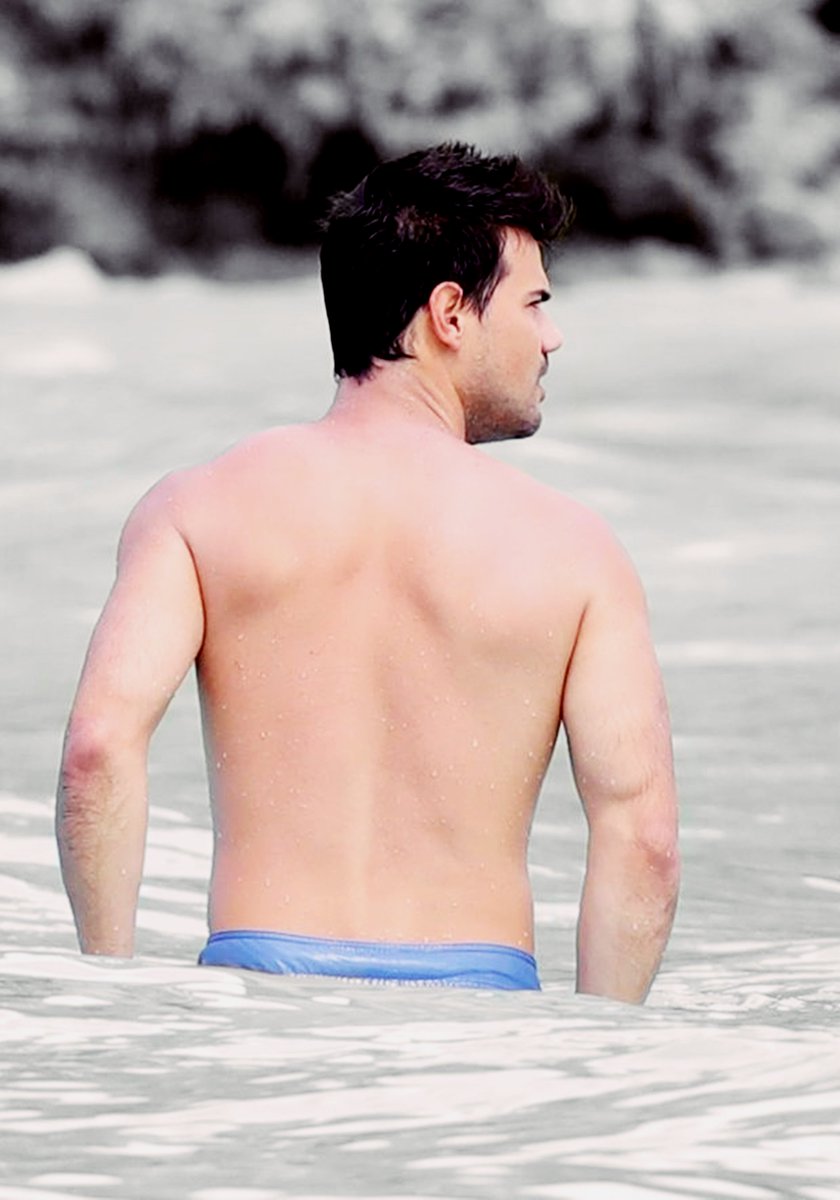 ---
Celebrity Body Types: Taylor Lautner (Taylor Daniel Lautner)
---
The Four Body Types Scientific Identification: Body Type One, BT1
Male/Man
Genetically Underdeveloped Vertebrae (Muscles/Muscle Mass): None/0
Date of Birth: February 11, 1992
Age: 31 (as of 2023)
Unscientific/Nonsense Body Types Rough Correlations: Mesomorph, Hormone/Adrenal
---
---
Celebrity Taylor Lautner displays his genetic scientific Body Type One (BT1) shape physique/figure. He is showing no signs of skinny fat (cellulite,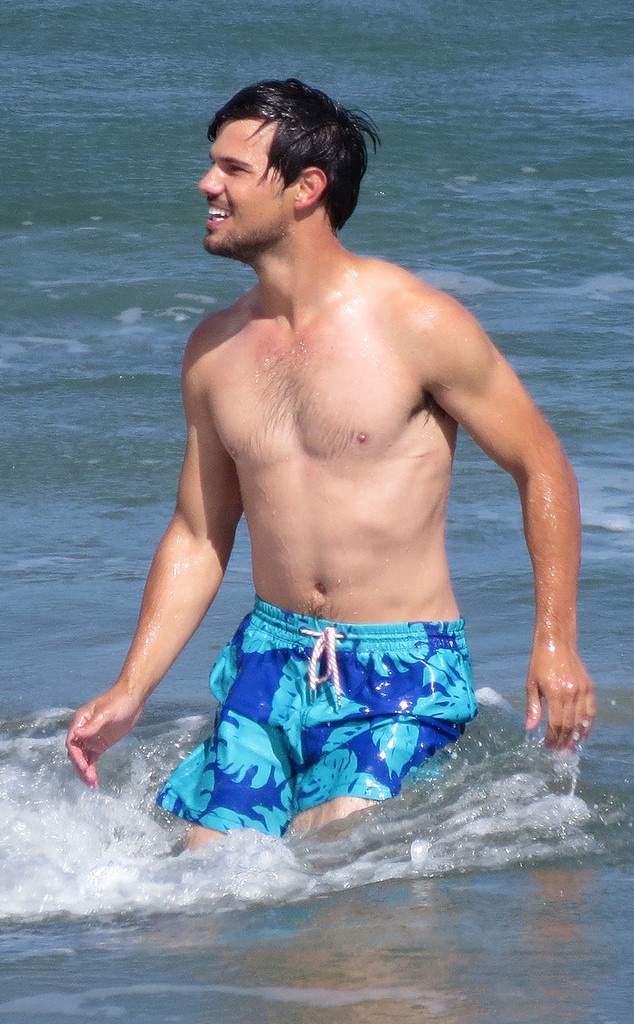 thin fat, loose skin, saggy skin, crepey
skin, normal weight obesity) anywhere on his body. The full development of his vertebrae (posture) and
muscles/muscle
mass is currently not in debate.
Science recognizes that one pound of muscle burns six calories per day, but one pound of regular fat (white fat/yellow fat/excess fat) and/or skinny fat only burns two to three calories. Which directly affects metabolism (the more skinny fat and/or regular fat, the slower the metabolism) as well as genetic body composition and shape. Having a strong metabolism because of all that muscle and muscle mass, no less, is an advantage that a fully developed BT1 typically offers, including aging gracefully.
Diet, exercise, lifestyle, metabolic rate (BMR), and BMI matter. But so do genes/genetics/DNA. It will be interesting to see how well Taylor Lautner successfully maintains his body shape physique/figure as he continues to age. Is he really a Body Type Two (BT2)?
---
---
---
Taylor Lautner Physique/Figure – BT1
Star Hollywood actor Taylor Lautner shows off his Body Type One shape/physique during his vacation with friends and family including his fiance Tay Dome. His entertainment career began
with acting in high school which included auditioning for possible roles when he could. After moving from Michigan to
Los Angeles, he paid his dues working in bit-part television roles, small movies, and diverse ads/commercials. His debut motion picture film part came in the made-for-television 2001 movie Shadow Fury. After landing a voice-over gig for a Rugrats Go Wild (2003, Nickelodeon) commercial, he appeared on the TV shows The Bernie Mac Show (2003-4, FOX), My Wife and Kids (2004, ABC), and Summerland (2004, The WB).
His star continued to rise with parts in the films The Adventures of Sharkboy and Lavagirl in 3-D (2005) and Cheaper by the Dozen 2 (2005) along with voice-over responsibilities in the animated series Danny Phantom (2004, Nickelodeon), Duck Dodgers (2005, Cartoon Network), and What's New, Scooby-Doo? (2005, The WB). Finally breaking through in 2008, he landed the role of Jacob Black in the popular film Twilight. The Twilight Franchise was born, and he portrayed Jacob Black in four more installments; The Twilight Saga: New Moon (2009), The Twilight Saga: Eclipse (2010), The Twilight Saga: Breaking Dawn – Part 1 (2011), and The Twilight Saga: Breaking Dawn – Part 2 (2012)
Star Hollywood Actor Taylor Lautner Body Type One Shape
To date, he is also credited with roles in the films Valentine's Day (2010), Abduction (2011), Grown Ups 2 (2013), Tracers (2015), The Ridiculous 6 (2015), Run the Tide (2o16), and Home Team
(2022) as well as the television shows Love, Inc. (2006, UPN), He's a Bully, Charlie Brown (2006, ABC), My
Own Worst Enemy (2008, NBC), Cuckoo (2014-18, BBC), and Scream Queens (2016, FOX). GQ, Rolling Stone, and People have referred to Lautner as a sex symbol. He practices a specific diet and lifestyle to maintain his physique and health, including training in martial arts regularly, which he did competitively as a kid. 
Taylor Lautner's demanding acting responsibilities along with diet, exercise, and lifestyle choices likely help increase his metabolic rate and encourage the burning of more calories which help keep any excess fat weight at bay, thus allowing him to maintain his body shape physique/figure. He has been romantically linked to Taylor Swift, Marie Avgeropoulos, and Billie Lourd.
His estimated net worth is $40 million. You can catch him on social media including Instagram, Facebook, and Twitter. See more star Hollywood actor Taylor Lautner celebrity Body Type One (BT1) photos on Google.
Review the Body Type Science Data or take the Scientific Body Type Quiz/Test for women and men.
---