---
---
Celebrity Body Types: Lindsay Lohan (Lindsay Dee Lohan)
---
The Four Body Types Scientific Identification: Body Type One, BT1 (Possible Body Type Two)
Female/Woman
Genetically Underdeveloped Vertebrae (Muscles/Muscle Mass): None/0 (Possibly Lumbar)
Date of Birth: July 2, 1986
Age: 36 (as of 2022)
Unscientific/Nonsense Body Types Rough Correlations: Ectomorph, Kibbe/Flamboyant Natural, Hormone/Ovary
Learn How 

The Four Body Types

Determines A Celebrity Body Type Like Lindsay Lohan
---
---
Celebrity Lindsay Lohan shows off her Body Type One (BT1) shape figure/physique while on vacation at the ocean
with her family and friends including her husband Bader Shammas. The candid
images reveal no obvious signs of skinny fat (cellulite, thin fat,
loose skin, saggy skin, crepey
skin, normal weight obesity) anywhere on her body, but perhaps some extra stomach holiday weight. As she has aged, the full development of her vertebra (posture) and muscles/muscle mass have become more debatable, especially relative to her lumbar vertebrae.
Science recognizes that one pound of muscle burns six calories daily, but one pound of fat/skinny fat only burns two to three calories. Which directly affects metabolism (the more skinny fat and fat, the slower the metabolism). Having so many developed vertebrae, muscles, and muscle mass assists greatly in terms of metabolism/metabolic rate (BMR), including aging gracefully.
Genetics/genes/DNA are important, but diet, exercise, metabolism, BMI, and lifestyle also matter. As she continues to age, it will be interesting to see how well Lindsay Lohan maintains her body shape figure/physique. Is she really a Body Type Two (BT2) with an underdeveloped lumbar vertebra or several?
---
---
---
Lindsay Lohan Figure/Shape – BT1
Star Hollywood actress Lindsay Lohan takes time off at the beach in her Body Type One
shape/figure. Her career began at the super young age of three as a model, signing with Ford Models. By age 10 she appeared as a regular on the
NBC
television soap opera Another World, eventually rising to stardom with her leading role in the 1998 Walt Disney Pictures film The Parent Trap.
After starring in the television movies Life-Size (2000) and Get a Clue (2002), her status as a teen idol was affirmed by her participation in the big-screen productions Freaky Friday (2003) and Confessions of a Teenage Drama Queen (2004) while being officially solidified with the hit teen comedy Mean Girls (2004).    
Triple Threat Lindsay Lohan Body Type One

Becoming a triple threat (modeling, acting, singing) upon signing with Casablanca Records in 2004, she released the platinum-certified studio album Speak and in 2005 the gold-certified A Little More Personal (Raw). Resigning
in 2019,
she released a snippet of the new song Xanax, in 2020 the fresh single Back to Me received positive critical reviews, and in 2021 she
auctioned the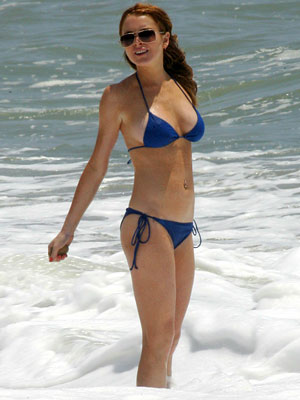 song Lullaby using the Tron cryptocurrency for $85,484.
Her diverse range of films over the years includes Lillix: What I Like About You (2003), Herbie: Fully Loaded (2005), Just My Luck (2006), A Prairie Home Companion (2006), Bobby (2006), The Holiday (2006, cameo), Chapter 27 (2007), Georgia Rule (2007), I Know Who Killed Me (2007), N.E.R.D.: Everyone Nose (All the Girls Standing in the Line for the Bathroom), Labor Pains (2009), Machete (2010), Liz & Dick (2012), Scary Movie 5 (2013), The Canyons (2013), InAPPropriate Comedy (2013), and Till Human Voices Wake Us (2015).  
Actress

Lindsay Lohan Body Shape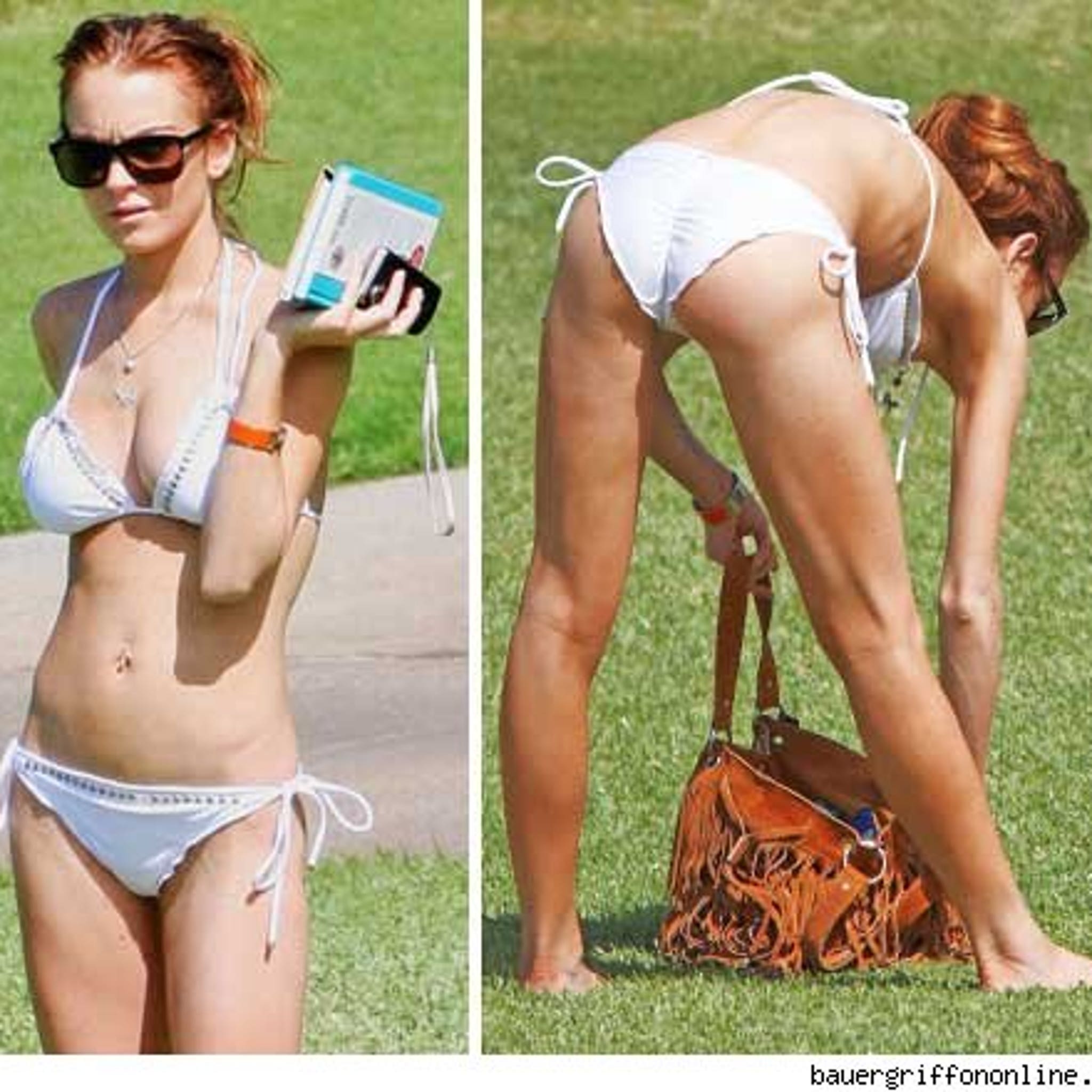 In terms of television series, she has appeared on That '70s Show (FOX), King of the Hill (FOX, voice), Ugly Betty (ABC), Eastbound & Down (HBO), Anger Management (FX), 2 Broke Girls (CBS), Sick Note (British), and as a panelist
on the Australian edition of Masked Singer as well as NBC'sLate Night with David Letterman, Late Night with Jimmy Fallon, and Saturday Night Live (SNL, hosted four times). She made her stage debut in the London West End production of Speed-the-Plow (2014). Her demanding acting career helps Lindsay Lohan maintain her body shape figure by increasing her metabolic rate, thus encouraging the burning of more calories to keep any excess fat weight at bay. 
Struggles With Fame
Her struggles with fame are well documented for her legal issues, court appearances, and a number of stints in rehab due to alcoholism, causing multiple hiatuses in her career. The 8-part docu-series Lindsay premiered on the Oprah Winfrey Network (OWN) following her life after leaving rehab. All her hard work and continued sobriety have been rewarded with a Netflix deal to star in several upcoming projects starting with the movie Falling for Christmas (2022). As for business ventures, they include the Marilyn Monroe-inspired clothing line 6126, a jewelry line collaboration with UK-based boutique brand Lily Baker, Lindsay Lohan's The Price of Fame free-to-play video game app, a limited edition sneaker collection with activewear brand Allbirds, a lifestyle subscriber site called Preemium, The Lohdown with Lindsay Lohan podcast, and reportedly a makeup brand that is in development.
She has an estimated net worth of $1.5 million. You can catch her on social media including Instagram, Facebook, and Twitter. See more former model, businesswoman, singer, and Hollywood star actress Lindsay Lohan celebrity Body Type One (BT1) photos on Google.
Review the Body Type Science Data or take the Scientific Body Type Quiz/Test for women and men.  
---