---
---
Celebrity Body Types: Shaun White (Shaun Roger White)
---
The Four Body Types Scientific Identification: Body Type One, BT1
Male/Man
Genetically Underdeveloped Vertebrae (Muscles/Muscle Mass): None/0
Date of Birth: September 3, 1986
Age: 36 (as of 2022)
Unscientific/Nonsense Body Types Rough Correlations: Mesomorph, Hormone/Adrenal

Learn How 

The Four Body Types

Determines A Celebrity Body Type Like Shaun White
---
---
Celebrity Shaun White displays his Body Type One (BT1) shape physique/figure while at the
beach with friends and family including his
girlfriend Nina Dobrev. The fully developed vertebrae (posture) and muscles/muscle mass are not in debate. He is showing no signs of skinny fat (cellulite, thin fat, loose skin, saggy skin, crepey skin, normal weight obesity) anywhere on his body.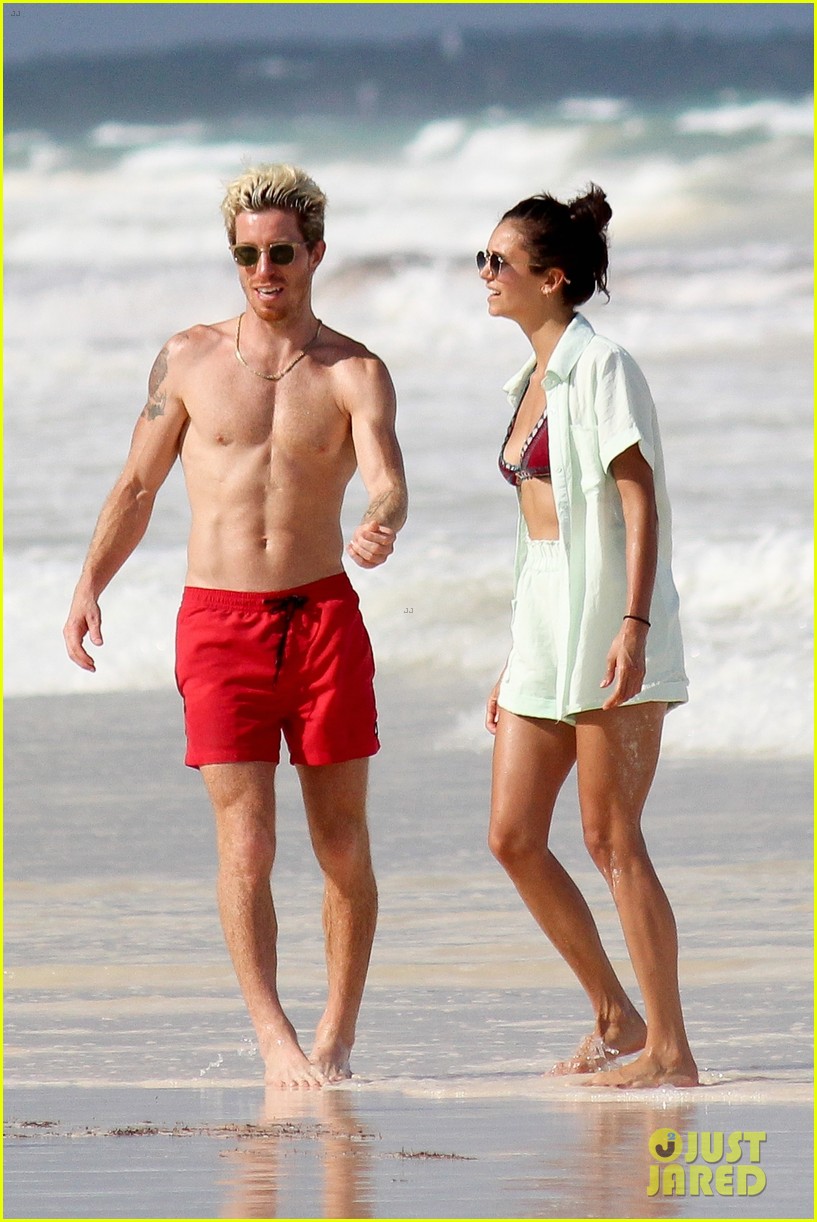 One pound of muscle mass burns 6 calories per day, but 1 pound of fat mass only burns 2-3 calories daily. Which directly affects metabolism (the more skinny fat and fat, the slower the metabolism). Having a strong metabolism because of all that muscle and muscle mass, no less, is one of the many advantages that a fully developed BT1 offers, including aging gracefully.
Diet, exercise, lifestyle, metabolic rate (BMR), and BMI matter. But so do genes/genetics/DNA. It will be interesting to see how well Shaun White maintains his muscular body shape physique/figure as the years continue to pass.
---
---
---
Shaun White Physique – BT1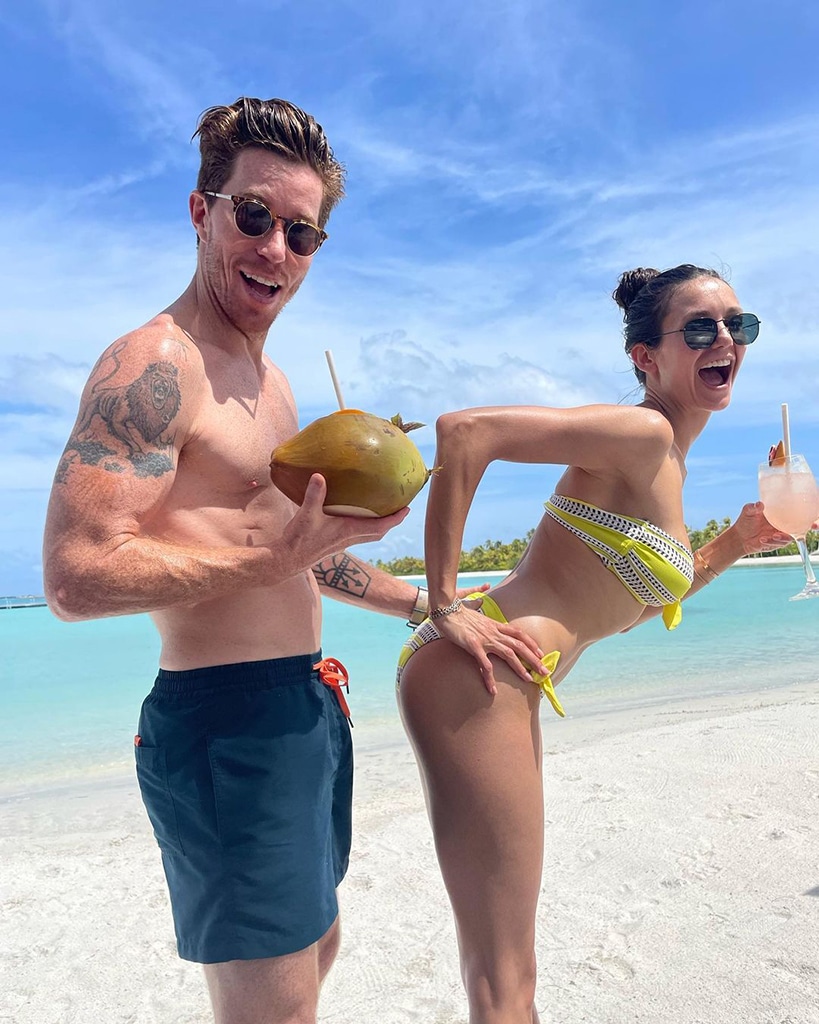 World-class professional snowboarder Shaun White, AKA the "Flying Tomato," shows off his Body Type One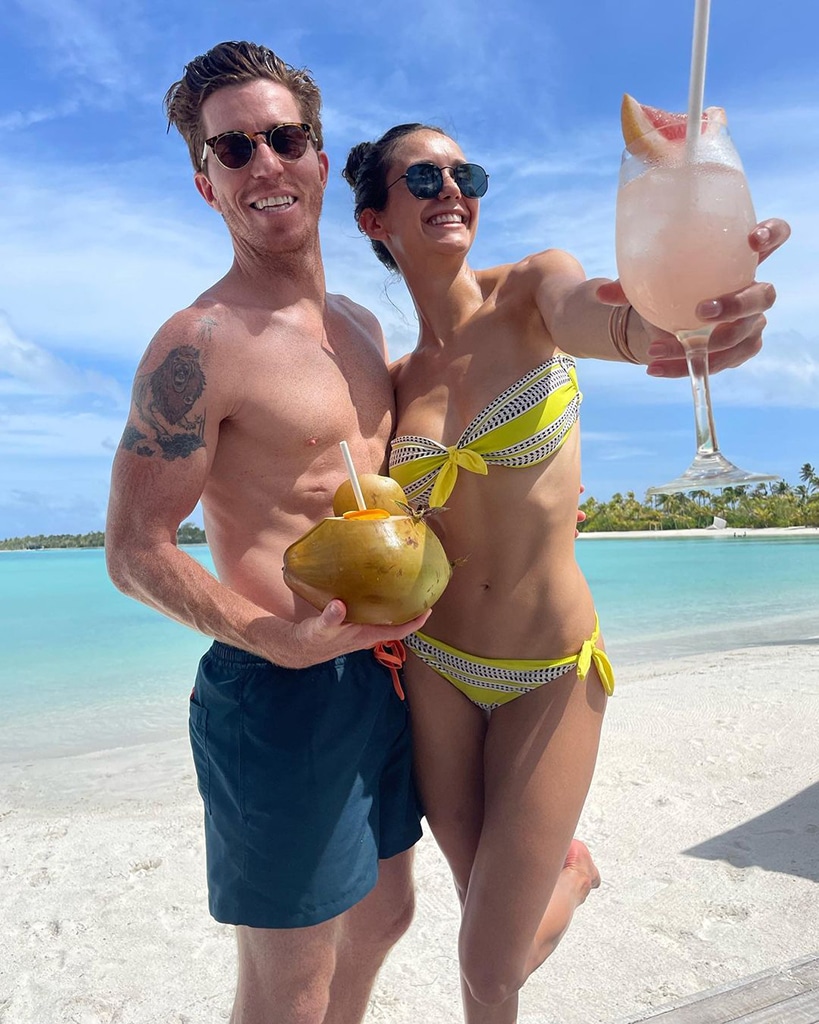 shape/physique while enjoying time off at the ocean. The intense training required for his demanding professional snowboarding responsibilities helps increase his metabolism, thus burning more calories to maintain his body shape physique. As a five-time Olympian, he has won Olympic gold three times in half-pipe snowboarding (Torino 2006, Vancouver 2010, and PyeongChang 2018).
He currently holds the world record for the most X Games gold medals and most Olympic gold medals by a snowboarder. Throughout his successful career, he has also won 10 ESPY Awards in various categories. His remarkable accomplishments greatly assisted in growing the sport of snowboarding globally. He recently finished his final Olympics in Beijing, China in 2022.
He is estimated to have a net worth of $65 million. You can catch him on social media including Instagram, Facebook, and Twitter. See more professional skateboarder, X-Games, and Olympic world-record gold medal snowboarder Shaun White celebrity Body Type One (BT1) photos on Google.
Review the Body Type Science Data or take the Scientific Body Type Quiz for women and men.
---