---
---
Celebrity Body Types: Sophie Turner (Sophie Belinda Jonas)
---
The Four Body Types Scientific Identification: Body Type One, BT1 (Possible Body Type Two)
Female/Woman
Genetically Underdeveloped Vertebrae (Muscles/Muscle Mass): None/0 (Possibly Sacrum)
Date of Birth: February 21, 1996
Age: 27 (as of 2023)
Unscientific/Nonsense Body Types Rough Correlations: Ectomorph, Kibbe/Flamboyant Natural, Hormone/Ovary
Learn How 

The Four Body Types

Determines A Celebrity Body Type Like Sophie Turner
---
---
=
Celebrity Sophie Turner displays her Body Type One (BT1) shape
figure/physique on a casual day out at the beach showing off her baby bump with her husband Joe Jonas. The full development of
her vertebrae (posture) and muscles/muscle mass is currently not in debate. The candid images reveal no
obvious signs of skinny fat (cellulite, thin fat, loose skin, saggy skin, crepey skin, normal weight obesity) anywhere on her body after the birth of her first child, although there are possible hints on her upper legs. 
Science recognizes that one (1) pound of muscle mass burns six (6) calories daily but one (1) pound of fat/skinny fat only burns two to three (2-3) calories per day. Which directly affects metabolism (the more skinny fat and fat, the slower the metabolism). Having all those developed vertebrae, muscles, and muscle mass helps greatly in terms of metabolism/metabolic rate (BMR) and aging gracefully.
Diet, exercise, lifestyle, metabolic rate (BMR), and BMI matter. But so do genes/genetics/DNA. It will be interesting to see how well Sophie Turner maintains her body shape figure/physique as she ages, especially after she gives birth to her second child. Is she really a Body Type Two (BT2)?
---
---
---
Sophie Turner Figure/Shape – BT1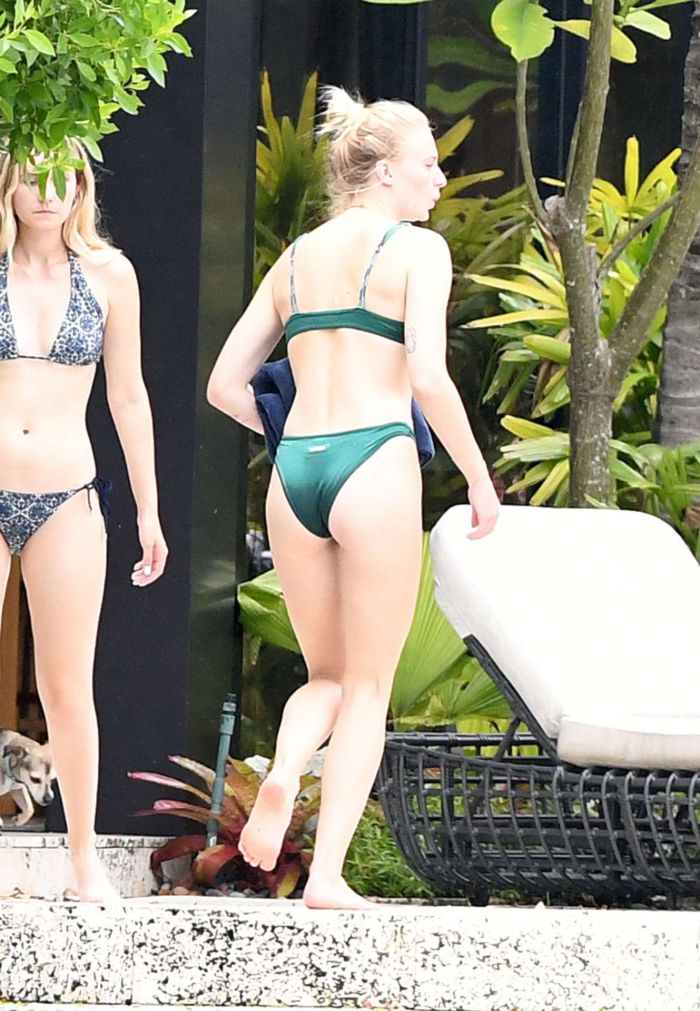 Emmy Award-nominated Hollywood star actress Sophie Turner enjoys a day off from filming at the pool in her Body Type One
figure/shape. Her acting career began at age 14 with her role as Sansa Stark on the popular HBO epic fantasy television series Game of Thrones (2011–2019, 2019 Primetime Emmy Award nomination for Outstanding Supporting Actress in a Drama Series). To date, she has appeared in numerous diverse films including the television film The Thirteenth Tale (2013), her feature film debut in Another Me (2013), the action comedy Barely Lethal (2015), the X-Men film franchise (2016–2019), Josie (2018), Time Freak (2018), Dark Phoenix (2019), Heavy (2019), Every Last Secret (2022), Do Revenge (2022), and Storybots: Answer Time (2022). 
In her next reported film project, Sophie Turner is teaming up with Dane DeHaan in the crime thriller 'Wardriver'. In terms of television shows, she has credits for Survive (Quibi), Home Movie: The Princess Bride (Quibi), The Prince (HBO), and The Staircase (HBO). She has also appeared in Jonas Brothers (songs, Sucker & What a Man Gotta Do) and Bastille (song, Oblivion) music videos. Keeping in shape for her demanding rising star acting career likely increases her metabolism thus helping Sophie Turner burn more calories to maintain her body shape figure.
Her estimated net worth is $10 million. You can catch her on social media including Instagram, Facebook, and TikTok. See more actress and Hollywood star Sophie Turner celebrity Body Type One (BT1) photos on Google.
Review the Body Type Science Data or take the Scientific Body Type Quiz/Test for women and men.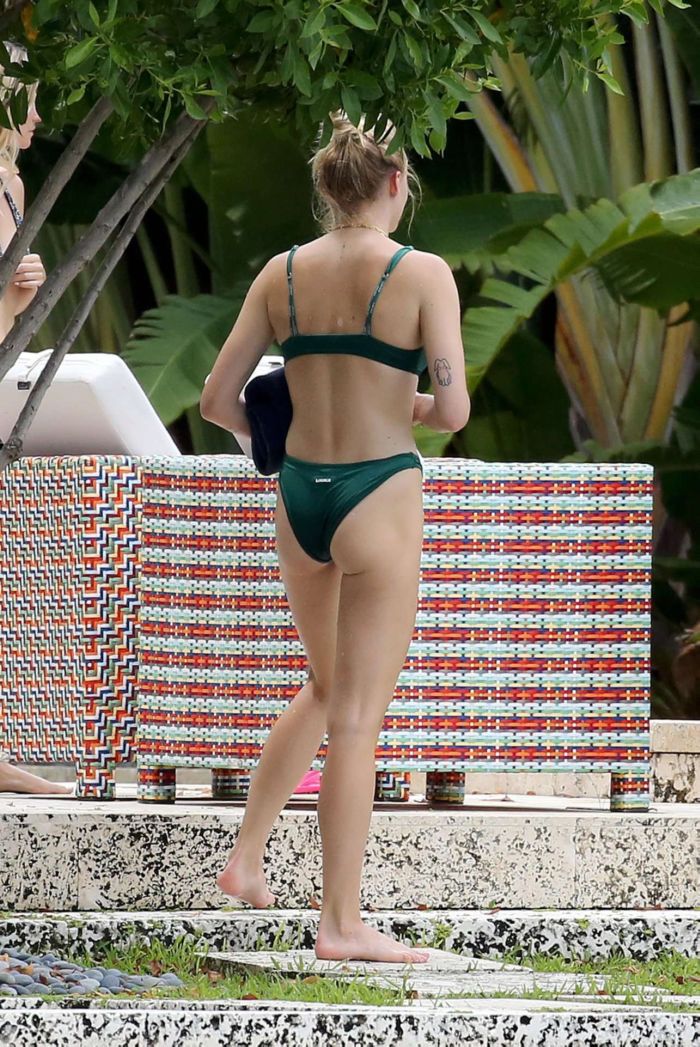 ---