---
---
Celebrity Body Types: Vin Diesel (Mark Sinclair)
---
The Four Body Types Scientific Identification: Body Type One, BT1
Male/Man
Genetically Underdeveloped Vertebrae (Muscles/Muscle Mass): None/0
Date of Birth: July 18, 1967
Age: 55 (as of 2022)
Unscientific/Nonsense Body Types Rough Correlations: Mesomorph,  Hormone/Adrenal
Learn How The Four Body Types Determines A Celebrity Body Type Like Vin Diesel
---
---
Celebrity Vin Diesel displays his Body Type One (BT1) shape physique/figure while taking time off. The fully developed vertebrae
(posture) and muscles/muscle mass are obvious. However, at 54 he has put on obvious excess fat weight on his abdomen, no less. Although, he is showing no real signs of skinny fat (cellulite, thin fat, loose skin, saggy skin, crepey skin, normal weight obesity) anywhere on his body.
One pound of muscle burns six calories per day, but one pound of skinny fat/fat only burns two to three. Which directly affects metabolism (the more skinny fat and fat, the slower the metabolism). Having a strong metabolism because of all that muscle and muscle mass, no less, is an advantage that a fully developed BT1 offers. If he took better care of his body, would he be aging more gracefully?
Diet, exercise, lifestyle, metabolic rate (BMR), and BMI matter. But so do genes/genetics/DNA. It will be interesting to see as the years continue to pass if he can wrangle the excess fat and successfully maintain his thoroughly muscular physique/figure.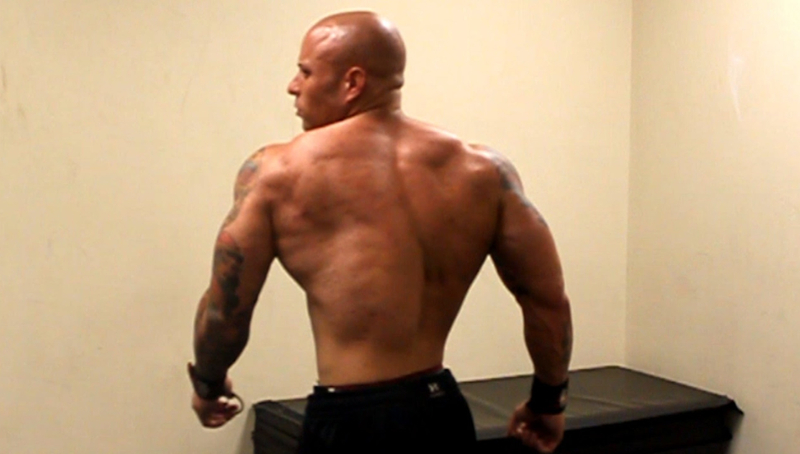 ---
---
---
Vin Diesel Physique – BT1
One of the world's highest-grossing entertainers, A-list Hollywood superstar actor Vin Diesel shows off
his Body Type One physique while at the beach with family. After struggling to
land roles in films in the mid-1990s, he wrote, produ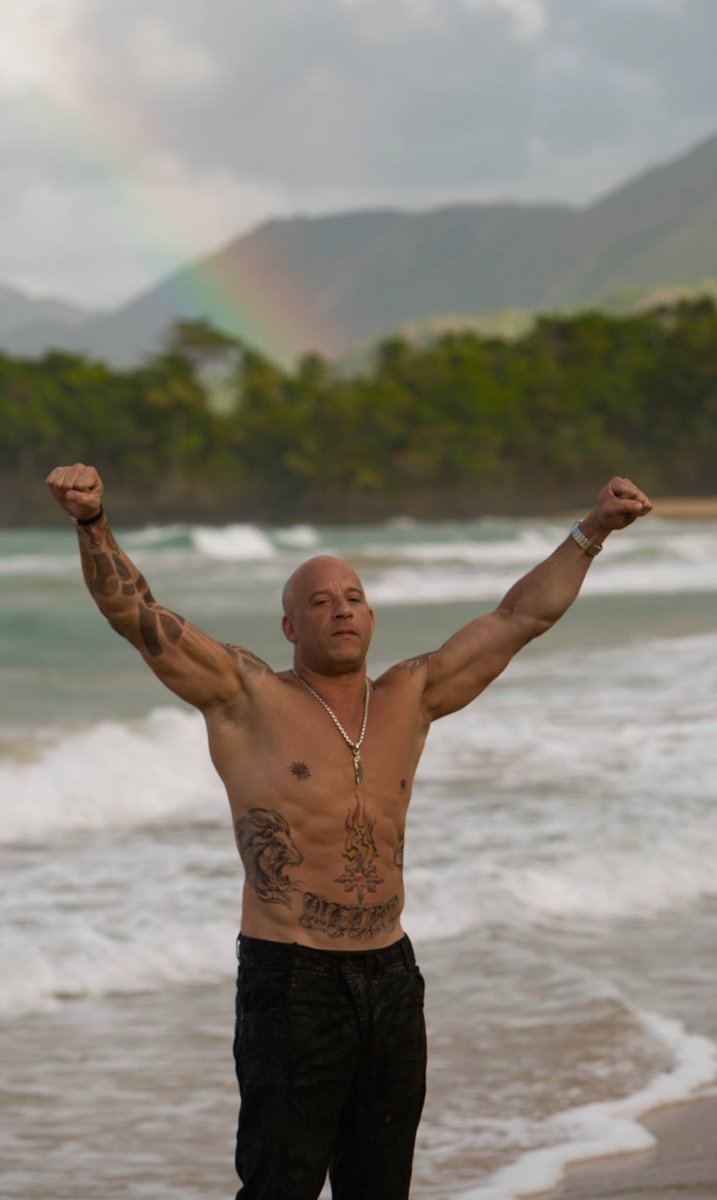 ced, and directed the low-budget movie Multi-Facial (1995) and the feature-length flick Strays (1997). Eventually catching the attention of famous director Steven Spielberg, he was cast in a small role in the 1998 war epic Saving Private Ryan, which helped launch his career. 
Over the years, the training required to stay in shape for his physically demanding Hollywood film roles including Boiler Room (2000), Pitch Black (2000), XXX (2002), The Chronicles of Riddick (2005), The Chronicles of Riddick: Dark Fury (2005), Babylon A.D. (2008), Riddick (2013), Guardians of the Galaxy (2014), The Last Witch Hunter (2015), Guardians of the Galaxy Vol. 2 (2017), Avengers: Infinity War (2018), and Avengers: Endgame (2019) further increased his metabolic rate and helped burn more calories to keep the excess fat at bay. He has become a superstar playing Dominic Toretto in The Fast and the Furious franchise, which totals eleven movies to date, with Fast X on the way in 2023.
His estimated net worth is $225 million. You can catch him on social media including Instagram, Facebook, and Twitter. See more producer, actor, and Hollywood superstar Vin Diesel celebrity Body Type One (BT1) photos on Google.
Review the Body Type Science Data or take the Scientific Body Type Quiz/Test for women and men.  
---