---
Celebrity Body Types: Zayn Malik (Zain Javadd Malik)
---
The Four Body Types Scientific Identification: Body Type One, BT1
Male/Man
Genetically Underdeveloped Vertebrae (Muscles/Muscle Mass): None/0
Date of Birth: January 12, 1993
Age: 30 (as of 2023)
Unscientific/Nonsense Body Types Rough Correlations: Mesomorph, Hormone/Adrenal
---
---
Celebrity Zayn Malik displays his genetic scientific Body Type One (BT1) shape physique/figure while
taking time off with friends and family. He is showing no signs of
skinny fat (cellulite, thin fat, loose skin, saggy skin, crepey skin, normal weight obesity) anywhere on his body. The fully developed vertebrae (posture)
and muscles/muscle mass are currently not in debate.
Science recognizes that one pound of muscle burns six calories per day, but one pound of regular fat/white fat/yellow fat/excess fat and/or skinny fat only burns two to three calories. Which directly affects metabolism (the more skinny fat and/or regular fat, the slower the metabolism). Having a strong metabolism because of all that muscle and muscle mass, no less, is an advantage that a fully developed BT1 typically offers, including aging gracefully.
Diet, exercise, lifestyle, metabolic rate (BMR), and BMI matter. But so do genes/genetics/DNA. It will be interesting to see how well Zayn Malik successfully maintains his body shape physique/figure as he continues to age.
---
---
---
Zayn Malik Physique/Figure – BT1
Star singer Zayn Malik shows off his Body Type One shape/physique during his vacation with his ex-girlfriend Gigi Hadid. His entertainment career started in 2010
at the age of 17 when he auditioned for the reality television competition The X Factor. He was eliminated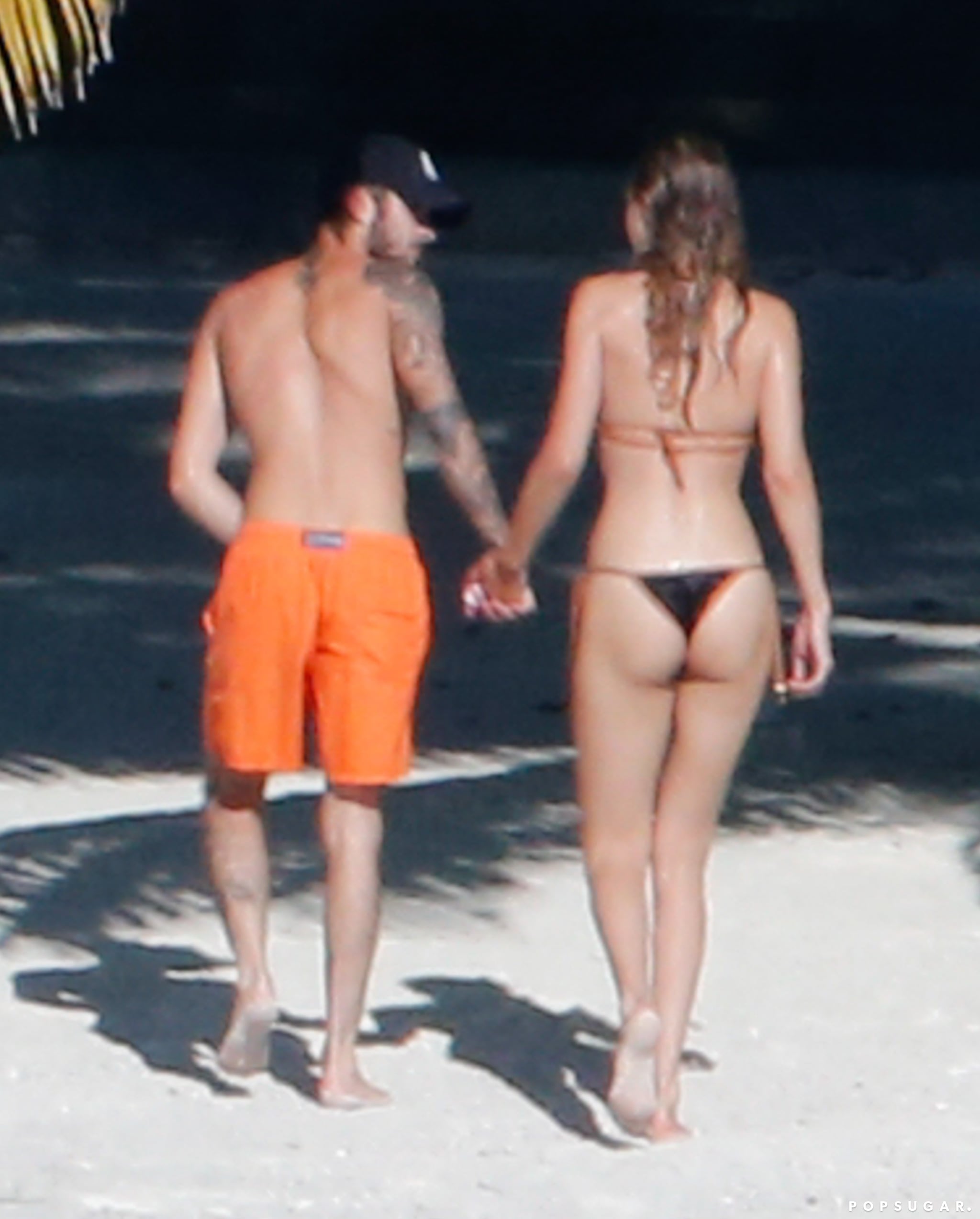 before the final round of the
competition, but not before judges Nicole Scherzinger and Simon Cowell encouraged him to join with fellow competitors Harry Styles, Niall Horan, Liam Payne, and Louis Tomlinson to form a new act for the remainder of the show, eventually becoming the very popular social media-fueled teen idol boy band One Direction. The group signed a recording contract with Cowell and Syco Records, and in North America with Columbia Records.
In 2011, the band performed throughout the UK as part of the X Factor Live Tour, which included their book that topped The Sunday Times' Best Seller list called One Direction: Forever Young (Our Official X Factor Story). Releasing their debut studio album Up All Night that same year, they became the first UK group to have their debut album reach Number One on the Billboard 200 albums chart in the United States while reaching Number One on the charts in 16 countries. An international commercial success, the hit single What Makes You Beautiful peaked at Number One in the UK and number four on the US Billboard Hot 100, being certified Recording Industry Association of America (RIAA) four times platinum in the United States and six times platinum in Australia, respectively, to date. The songs Gotta Be You and One Thing became top ten hits in the UK. The band subsequently embarked on the Up All Night Tour in 2012. 
Star Boy Band One Direction Singer & Musician Zayn Malik Body Type One
In all, One Direction released five total studio albums including Take Me Home (2012), Midnight
Memories (2013), Four (2014), and Made in the A.M. (2015) as well as the documentary video album Up All
Night: The Live Tour. Moreover, they have released three books, notably the first book to be licensed in America, Dare to Dream: Life as One Direction which topped The New York Times Best Seller list, 5 additional documentaries, headlined four world tours, and appeared on the television shows iCarly (Nickelodeon, 2012) and as a musical guest on the legendary NBC comedy TV series Saturday Night Live (SNL) from 2012 to 2014. The band is credited with being the first in US Billboard 200 history to have their first four albums debut at number one, with Midnight Memories as the best-selling album worldwide in 2013.
Not to be outdone, as of 2020, the band has sold a total of 70 million records worldwide making them one of the best-selling boy bands of all time. He departed One Direction for a solo career in 2015, signing with RCA Records. The hit song Pillowtalk from his initial album Mind of Mine debuted at Number One on the UK Singles Chart. It also climbed to Number One on the US Billboard Hot 100, becoming the 25th song to debut at Number One, making him the first UK artist to debut at number one on the Hot 100 with a debut single and besting One Direction's number-two peak on the chart. Furthermore, the chart performance of Pillowtalk propelled him to number six on the Billboard Artist 100 chart. His next two albums Icarus Falls (2018) and Nobody Is Listening (2021) also experienced varied success. 
Businessman Zayn Malik Body Shape
As a businessman, his venture into fashion includes releasing a shoe line with Italian footwear
designer Giuseppe Zanotti called Giuseppe for Zayn Capsule Collection, designing a backpack
line for The Kooples, and modeling for Penshoppe and Martyre (founded by Anwar Hadid, brother
of Gigi Hadid). Philanthropically, his interests involve being an official ambassador of the British Asian Trust charity group to improve the lives of disadvantaged people in South Asia, Black Lives Matter (#BLM), and the cost of living crisis.
On hiatus from live concert touring, his demanding business responsibilities likely help increase his metabolic rate by encouraging the burning of more calories which keeps any excess fat weight at bay, thus allowing Zayn Malik to maintain his body shape physique/figure. Although currently single, he has been romantically linked to Perrie Edwards, Geneva Lane, and Selena Gomez.
His estimated net worth is $75 million. You can catch him on social media including Instagram, Facebook, TikTok, and Twitter. See more businessman and star singer/musician Zayn Malik celebrity Body Type One (BT1) photos on Google.
Review the Body Type Science Data or take the Scientific Body Type Quiz/Test for women and men.
---