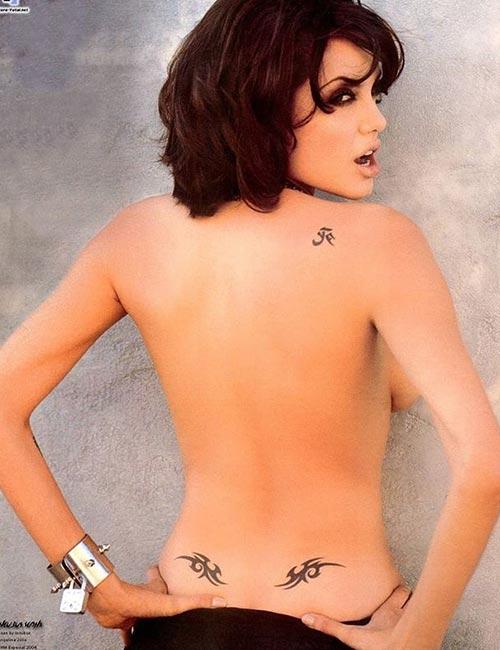 ---
---
Celebrity Body Types: Angelina Jolie (Angelina Jolie Voight)
---
The Four Body Types Scientific Identification: Body Type One, BT1 (Possible Body Type Two)
Female/Woman
Genetically Underdeveloped Vertebrae (Muscles/Muscle Mass): None/0 (Possibly Lumbar)
Date of Birth: June 4, 1975
Age: 47 (as of 2022)
Unscientific/Nonsense Body Types Rough Correlations: Ectomorph, Kibbe/Flamboyant Natural, Hormone/Ovary
Learn How 

The Four Body Types

Determines A Celebrity Body Type Like Angelina Jolie
---
---
Celebrity Angelina Jolie shows off her Body Type One (BT1) shape figure/physique while on camera/during photo shoots and taking time off. The candid images reveal no real signs
of skinny fat (cellulite, thin fat, loose skin, saggy
skin, crepey skin, normal weight obesity) anywhere on her body. Although, the full development of her vertebra (posture) and muscles/muscle mass has become more debatable as she has aged and given birth to three kids, particularly relative to her lumbar vertebrae.
Science recognizes that one pound of muscle burns six calories daily, but one pound of fat/skinny fat only burns two to three calories. Which directly affects metabolism (the more skinny fat and fat, the slower the metabolism). Having so many developed vertebrae, muscles, and muscle mass assists greatly in terms of metabolism/metabolic rate (BMR), including aging gracefully.
Genetics/genes/DNA are important, but diet, exercise, metabolism, BMI, and lifestyle also matter. As she continues to age, it will be interesting to see how well Angelina Jolie maintains her body shape figure/physique. Is she really a Body Type Two (BT2) with an underdeveloped lumbar vertebra(e) or a few?
---
---
---
Angelina Jolie

Figure/Shape – BT1
Academy Award-winning & Emmy Award-nominated Hollywood A-list superstar actress Angelina
Jolie displays her Body Type One shape/figure taking time off and acting in some of her movies. She initially began acting as a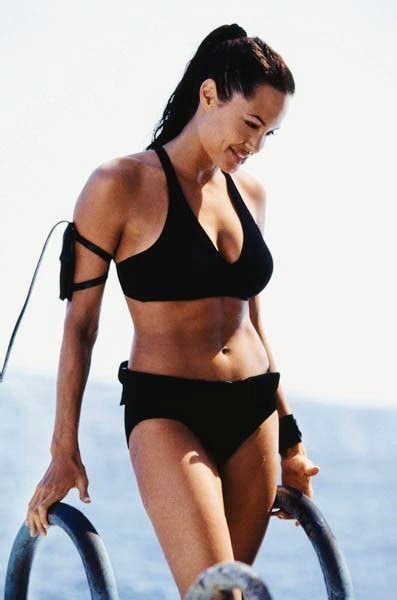 child alongside her father, Jon Voight, in the film Lookin' to Get Out (1982). However, her
movie career didn't really begin until 1993 with her role in the short film Alice & Viril and the low-budget production Cyborg 2: Glass Shadow (1993).
After her first leading part in the major motion picture Hackers (1995), she appeared in Without Evidence (1995), Foxfire (1996), Mojave Moon (1996), Love Is All There Is (1996), True Women (1997), and Playing God (1997), subsequently starring in the critically acclaimed breakthrough biographical cable films George Wallace (1997, Emmy Award Nominated for Outstanding Supporting Actress in a Limited Series or Television Movie) and Gia (1998, Emmy Award Nominated for Outstanding Lead Actress in a Limited Series or Television Movie). Parts in Playing by Heart (1998), Hell's Kitchen (1998), Pushing Tin (1999), and The Bone Collector (1999) led to her rise to fame in 1999 with her Best Supporting Actress Academy Award-winning performance in the drama Girl, Interrupted.
But, it was her starring role as the video game heroine Lara Croft in Lara Croft: Tomb Raider (2001) that established her as a leading Hollywood actress. Proceeding with a run of action movies including Lara Croft Tomb Raider: The Cradle of Life (2003), Mr. & Mrs. Smith (2005), Wanted (2008), Salt (2010), and The Tourist (2010), she changed gears to the biographical dramas A Mighty Heart (2007) and Changeling (2008, nominated for an Academy Award for Best Actress). Her biggest commercial success was the fantasy flick Maleficent (2014).    
A-List Superstar Hollywood Actress, Director,  & Humanitarian

Angelina Jolie Body Type One
Moreover, her credits include the movies Gone in Sixty Seconds (2000), Original Sin (2001), Life or Something Like It (2002), Alexander (2004), The Fever (2004), Shark Tale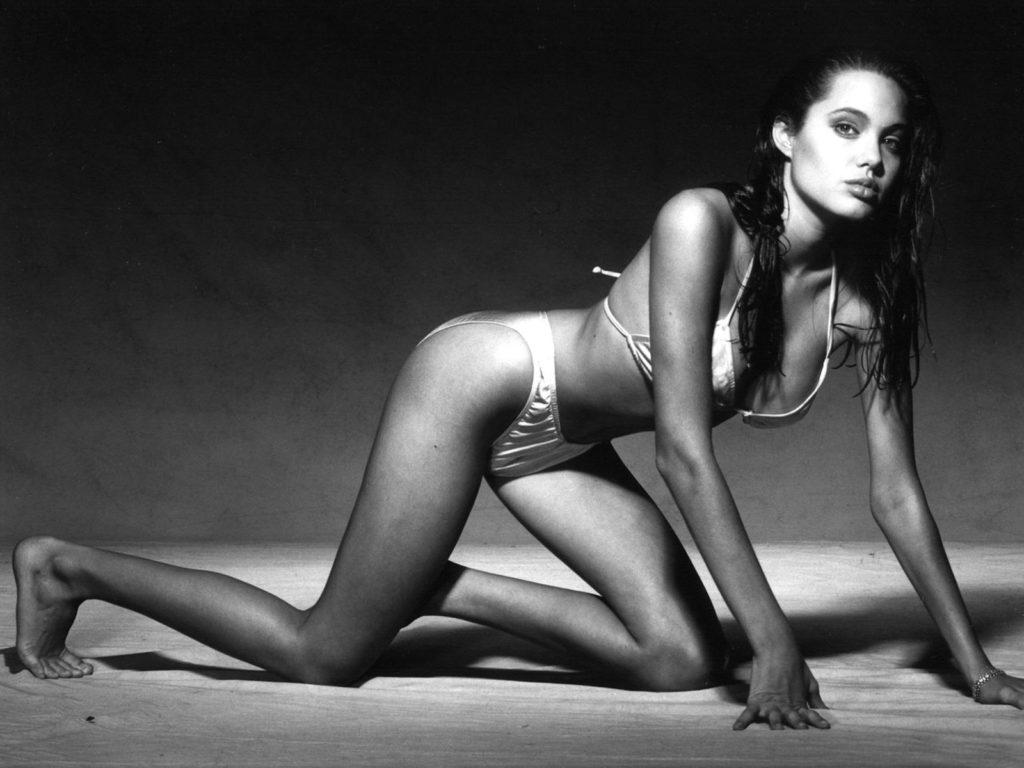 (2004, voice), The Good Shepherd (2006), A Place in Time (2007, also directed), Beowulf (2007, voice), Kung Fu Panda series (2008 to present, voice), By the Sea (2015, also directed), Tomb Raider (2018), Maleficent: Mistress of Evil (2019), The Eternals (2021), and Those Who Wish Me Dead (2021). As a director, she has written several war dramas, namely In the Land of Blood and Honey (2011), Unbroken (2014), and First They Killed My Father (2017).
She has been cited as one of the most powerful and influential public figures in the American entertainment industry as well as being recognized as the world's most beautiful woman by various media outlets. As for her humanitarian efforts, she received the Jean Hersholt Humanitarian Academy Award (2014) while being an honorary Dame Commander of the Order of St Michael and St George (DCMG). With a philanthropic focus on conservation, education, women's rights, and human rights, she advocates for refugees as a Special Envoy for the United Nations High Commissioner for Refugees (UNHCR) with global refugee camp field missions and war zone visits to Cambodia, Sierra Leone, Tanzania, Pakistan, Afghanistan, Syria, Sudan, Yemen, and Ukraine.
Humanitarian Angelina Jolie Body Shape
Angelina Jolie's demanding, diverse career helps with maintaining her body shape figure by increasing her metabolic rate, thus burning more calories to keep excess fat weight at bay. Her messy divorce from superstar ex-husband Brad Pitt, with whom she shares six children (3 biological and 3 adopted), has been widely covered in the news media. She was also previously married to actors Jonny Lee Miller and Billy Bob Thornton. 
Her net worth is estimated to be $120 million. You can catch her on social media including Instagram. See more humanitarian, filmmaker, director, and A-list Hollywood superstar actress Angelina Jolie celebrity Body Type One (BT1) photos on Google.
Review the Body Type Science Data or take the Scientific Body Type Quiz/Test for women and men.  
---