---
---
Celebrity Body Types: DJ Khaled (Khaled Mohammed Khaled)
---
The Four Body Types Scientific Identification: Body Type Four, BT4
Male/Man
Genetically Underdeveloped Vertebrae (Muscles/Muscle Mass): 18 to 26; Cervical, Thoracic, Lumbar, Sacrum, Coccyx
Date of Birth: November 26, 1975
Age: 47 (as of 2022)
Unscientific/Nonsense Body Types Rough Correlations: Endomorph, Hormone/Thyroid
---
---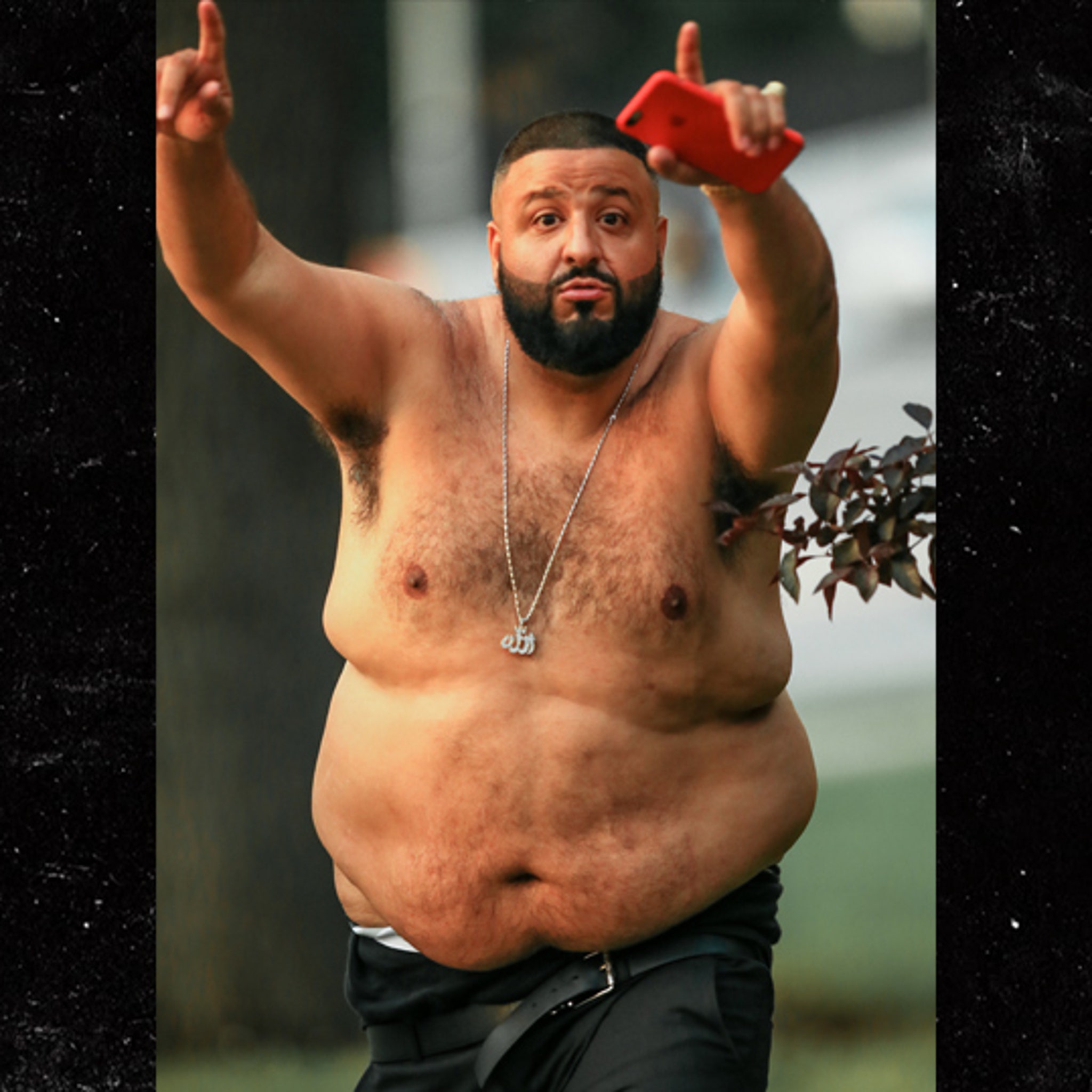 Celebrity DJ Khaled displays his Body Type Four (BT4) shape physique/figure during the filming of a music video and at his Miami
estate taking time off. The full development of his vertebrae (posture) and muscles/musc
le mass is highly debatable. You can clearly see the excess fat and skinny fat (cellulite, thin fat, loose skin, saggy skin, crepey skin, normal weight obesity) across the majority of his body, especially in relation to his cervical, thoracic, lumbar, sacrum, and coccyx vertebrae.
One (1) pound of muscle mass burns six (6) calories per day, but one (1) pound of skinny fat/fat mass only burns two (2) to three (3) calories daily. Which directly affects metabolism (the more skinny fat and fat, the slower the metabolism). A slow metabolism is a common disadvantage of a BT4. If a Body Mass Index (BMI) calculation were performed it would most probably reveal that he is obese (he has too much fat on his body). As much as the BMI is inaccurate currently, Body Type Science research is working to strengthen the accuracy of the Standard BMI calculation to include skinny fat, no less.
Doing resistance exercises like weightlifting and yoga can help build and maintain muscles/muscle mass, thus improving overall metabolism. Adding in daily medium-intensity, steady-state cardio exercises like walking or hiking can further help increase metabolic rate to help burn more calories. As he ages, it will be interesting to see how well DJ Khaled will be able to keep obesity at bay and maintain his health and body shape physique/figure.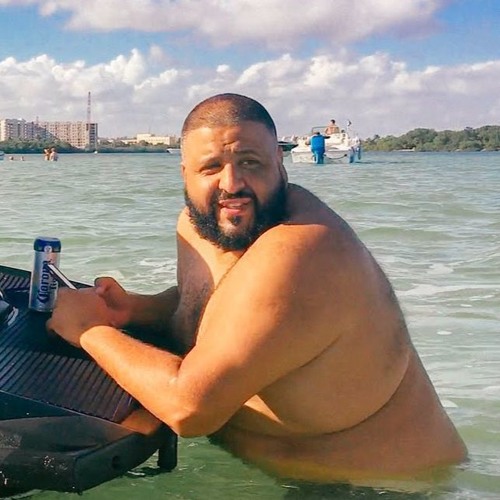 ---
---
---
DJ Khaled Physique – BT4
Grammy Award-winning record producer and disc jockey/DJ Khaled shows off his Body Type Four
shape/physique while on vacation with his friends and family including his wife Nicole Tuck.
His star began to rise as a radio host on the radio station 99 Jamz in the 1990s. That was followed by working with hip hop collective Terror Squad as a DJ for their live performances. He released his debut album Listennn… in 2006, which is gold certification. The album We the Best came next in 2007 and contained the top 20 single I'm So Hood.
His next two album releases were We Global in 2008) and Victory in 2010, released under his newly launched record label We the Best Music Group. Both charted in the top ten on the US Billboard 200, with the son All I Do Is Win eventually going certified triple platinum. He has twelve (12) total studio albums and 54 singles, including 11 as a featured artist. Ten-time (10x) Grammy Aware-nominated DJ Khaled won for the song Higher featuring John Legend & Nipsey Hussle in the Best Rap/Sung Performance category. 
As for movies, he had a voice role in the animated film Spies in Disguise (2019) and appeared in Bad Boys for Life (2020). Moreover, he wrote the book The Keys in 2016. As a businessman, he collaborated with Dolce & Gabbana on a collection of ready-to-wear and beachwear clothing. 
Weight Loss, DJ Khaled Body Type Four Shape
Having recently lost 43 pounds as a spokesman using Weight Watchers, it will be interesting to see if he can
keep the weight off with so much skinny fat on his body. Diet, exercise,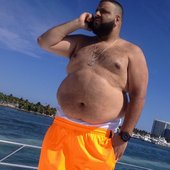 lifestyle, metabolism, and BMI matter, but so do genes/genetics/DNA.
Body positive/body positivity is not an acceptable excuse to normalize the disease of obesity and disregard health. At the same time, trolling, fat-shaming, hating, and bullying are not appropriate and will not be tolerated. The key to real health is acceptance of your specific scientific body type (genetics) and then figuring out the best diet, exercise, and lifestyle to successfully manage it for the short and long term to achieve sustainable health.
His estimated net worth is $75 million. You can catch him on social media including Instagram, Facebook, TikTok, and Twitter. See more writer, record executive, record producer, and rapper DJ Khaled celebrity Body Type Four (BT4) photos on Google.
Review the Body Type Science Data or take the Scientific Body Type Quiz/Test for women and men.
---