---
---
Celebrity Body Types: Hailee Steinfeld (Hailee Caribe Steinfeld)
---
The Four Body Types Scientific Identification: Body Type One, BT1
Female/Woman
Genetically Underdeveloped Vertebrae (Muscles/Muscle Mass): None/0
Date of Birth: December 11, 1996
Age: 26 (as of 2022)
Unscientific/Nonsense Body Types Rough Correlations: Ectomorph, Kibbe/Flamboyant Natural, Hormone/Ovary
---
---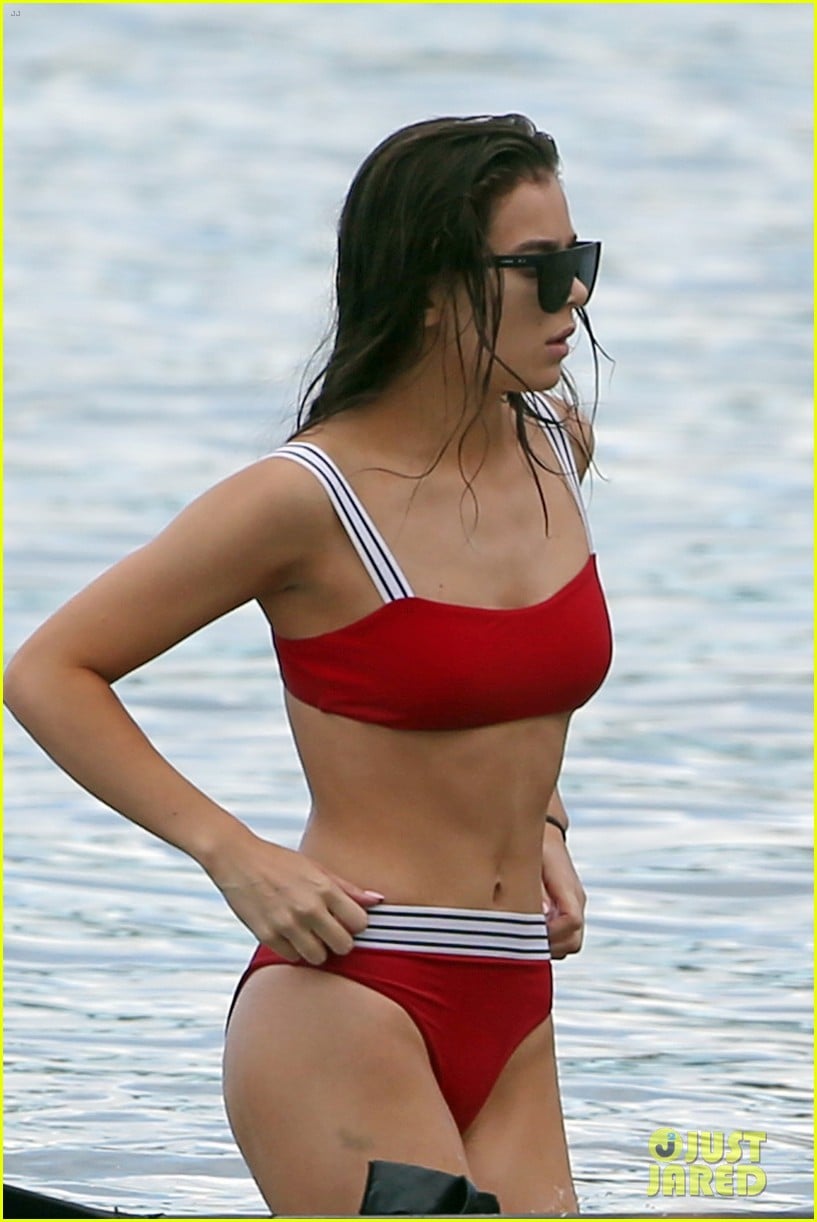 Celebrity Hailee Steinfeld shows off her genetic scientific Body Type One (BT1) shape figure/physique
while taking time off with friends and family including her boyfriend Josh Allen. The candid images reveal no real signs of skinny fat
(cellulite, thin fat, loose skin, saggy skin, crepey skin, normal weight
obesity) anywhere on her body. The full development of her vertebra (posture) and muscles/muscle mass is currently not in debate. 
Science recognizes that one pound of muscle burns six calories daily, but one pound of regular fat (white fat/yellow fat/excess fat) and/or skinny fat only burns two to three calories. Which directly affects metabolism (the more skinny fat and/or regular fat, the slower the metabolism). Having so many developed vertebrae, muscles, and muscle mass assists greatly in terms of metabolism/metabolic rate (BMR), including aging gracefully.
Genetics/genes/DNA are important, but diet, exercise, metabolism, BMI, and lifestyle also matter. As she continues to age, it will be interesting to see how well Hailee Steinfeld maintains her body shape figure/physique. Is she really a Body Type Two (BT2)?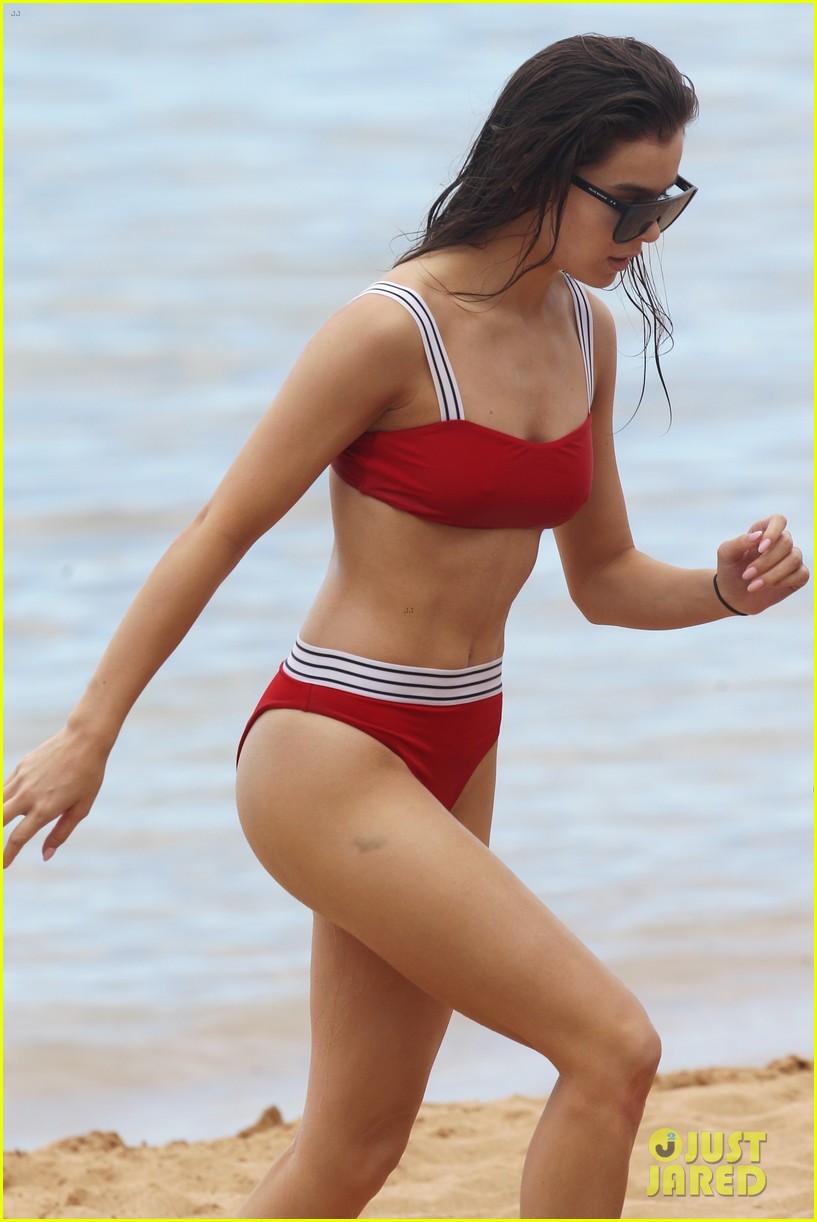 ---
---
---
Hailee Steinfeld Figure/Shape – BT1
Academy Award-nominated star Hollywood actress Hailee Steinfeld displays her Body Type One shape/figure during her vacation. Her entertainment career began at the young age of 10, acting in several short films including She's a Fox.
Paying her dues, she appeared on television in the shows Back to You (FOX, 2007),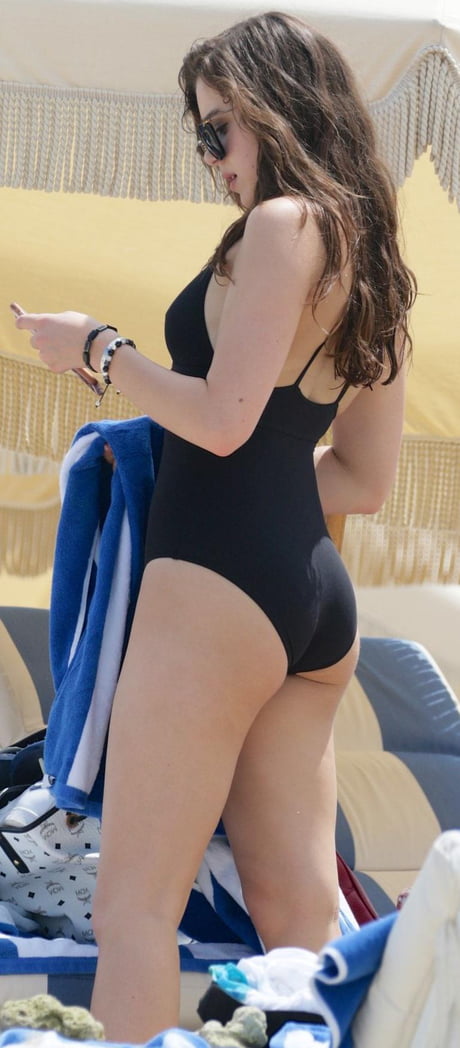 BrainSurge (Nickelodeon, 2009), and Sons of Tucson (FOX, 2010). Breaking through at the age of 13, she landed the coveted role of Mattie Ross in the Joel and Ethan Coen brothers' hit film True Grit alongside Jeff Bridges. She received diverse positive critical acclaim from Time magazine, Roger Ebert, the Los Angeles Times, and Rolling Stone. In 2011, she was nominated for an Academy Award for Best Supporting Actress.
Over the years, she is credited with no less than roles in the films Hateship, Loveship (2013), Begin Again (2013), Romeo & Juliet (2013), Ender's Game (2013), 3 Days to Kill (2014), The Homesman (2014), The Keeping Room (2014), When Marnie Was There (2014), Ten Thousand Saints (2015), Pitch Perfect 2 (2015), Barely Lethal (2015), Term Life Cate (2016), The Edge of Seventeen (2016), Pitch Perfect 3 (2017), Bumblebee (2018), Spider-Man: Into the Spider-Verse (2018, voice), Charlie's Angels (2019), and Spider-Man: Across the Spider-Verse (2023). Her next upcoming movies are Spider-Man: Beyond the Spider-Verse and Spider-Woman, both TBD. As well, she has also appeared in the television series The Voice (NBC, 2015-2018, advisor), 2018 MTV Europe Music Awards host, Dickinson (2019-2021, Apple TV+, executive producer), Hawkeye (Disney Channel, 2021), and Arcane (Netflix, 2021 to present).
Singer & Hollywood Actress Hailee Steinfeld

Body Type One
As a singer, she has released two extended plays, twenty singles (including nine as a featured artist), three promotional singles, and 12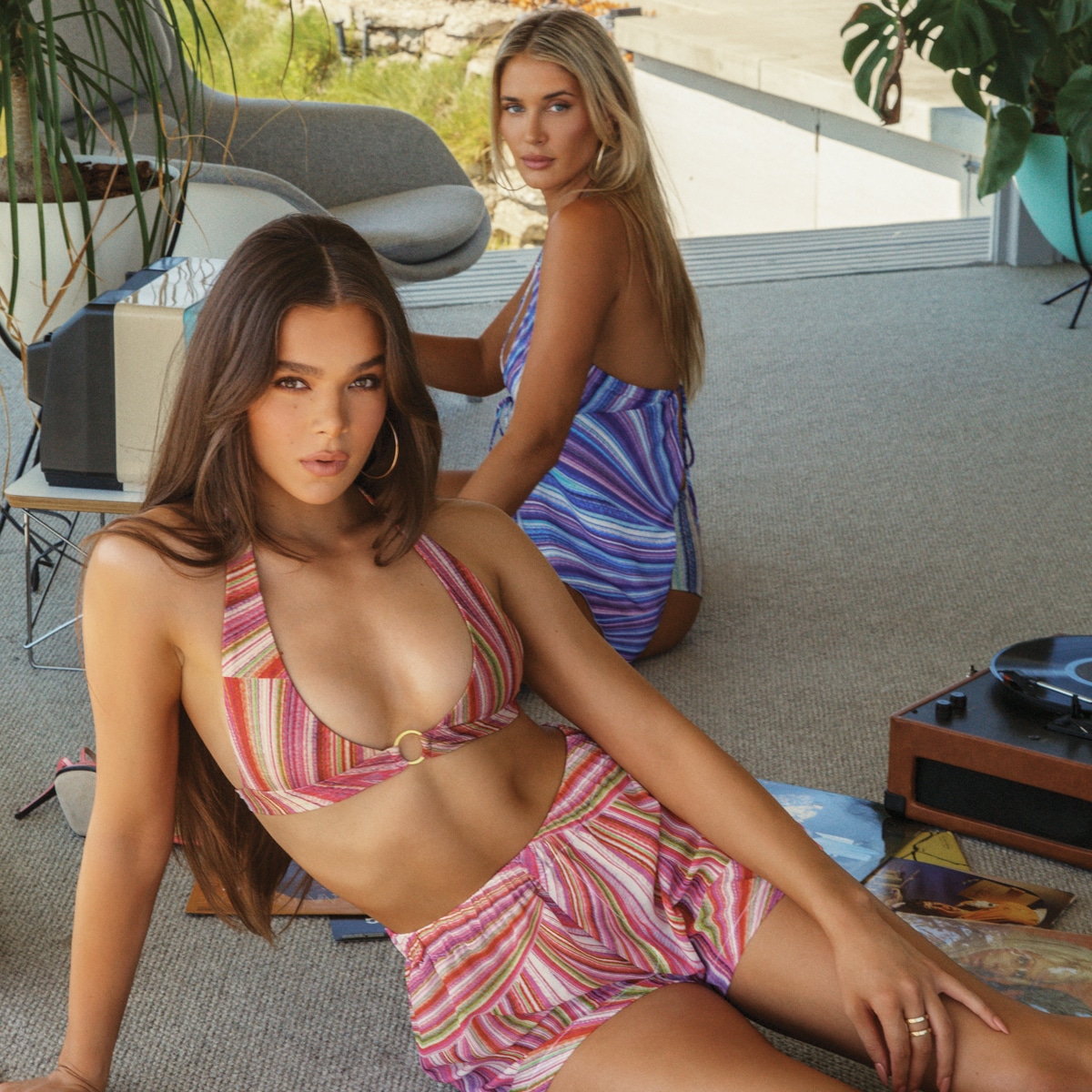 music videos. Her debut extended play Haiz was released in 2015 by Republic Records. The song Love Myself found some commercial success,
peaking at number 30 on the Billboard Hot 100. It also reached number 15 on the Billboard Pop Songs chart, which was the highest debut for a solo female artist on the chart since Natalie Imbruglia's single Torn in 1998.
Moreover, she made appearances on multiple soundtracks including Capital Letters on Fifty Shades Freed (2018), Back to Life on Bumblebee (2018), and Afterlife on Dickinson (2019). She also released several diversely successful singles in 2017 including Most Girls and Let Me Go which reached number 58 and 40 on the Billboard Hot 100, respectively. In 2020, she launched her second extended play called Half Written Story which was supported by the singles Wrong Direction and I Love You's.
Businesswoman Hailee Steinfeld

Body Type Shape Physique
As a businesswoman, in 2011 she became the new face of the Italian designer brand Miu Miu. Other marketing initiatives and
endorsements include the brands Prada, Balmain, Louis Vuitton, Reef Footwear, and MISSION
Activewear. In 2018, she launched her own eyewear line Privé Revaux. Finally, in 2022, she released the song Coast symbiotically with her brand ambassador promotion for CORE Hydration and the company's "Find Your Core" campaign.
Philanthropically, she focuses on improving children's lives including helping What's Your Mission?, No Kid Hungry, WE Movement, and Make-A-Wish Foundation. Hailee Steinfeld's demanding singing and acting responsibilities likely help with maintaining her body shape figure by increasing her metabolic rate thus burning more calories to keep excess regular fat weight at bay. She has been romantically linked to Niall Horan.
Her net worth is estimated to be $12 million. You can catch her on social media including Instagram, Facebook, Twitter, and Tiktok. See more businesswoman, singer, television personality, producer, and star Hollywood actress Hailee Steinfeld celebrity Body Type One (BT1) photos on Google.
Review the Body Type Science Data or take the Scientific Body Type Quiz/Test for women and men.
---