---
Celebrity Body Types: Justin Timberlake (Justin Randall Timberlake)
---
The Four Body Types Scientific Identification: Body Type One, BT1
Male/Man
Genetically Underdeveloped Vertebrae (Muscles/Muscle Mass): None/0
Date of Birth: January 31, 1981
Age: 42 (as of 2023)
Unscientific/Nonsense Body Types Rough Correlations: Mesomorph, Hormone/Adrenal
---
---
Celebrity Justin Timberlake displays his genetic scientific Body Type One (BT1) shape physique/figure while taking time off with friends and family including his wife Jessica Biel. He is showing no signs of skinny fat
(cellulite, thin fat, loose skin, saggy skin, crepey skin, normal weight obesity) anywhere on his body. The full development of his
vertebrae (posture)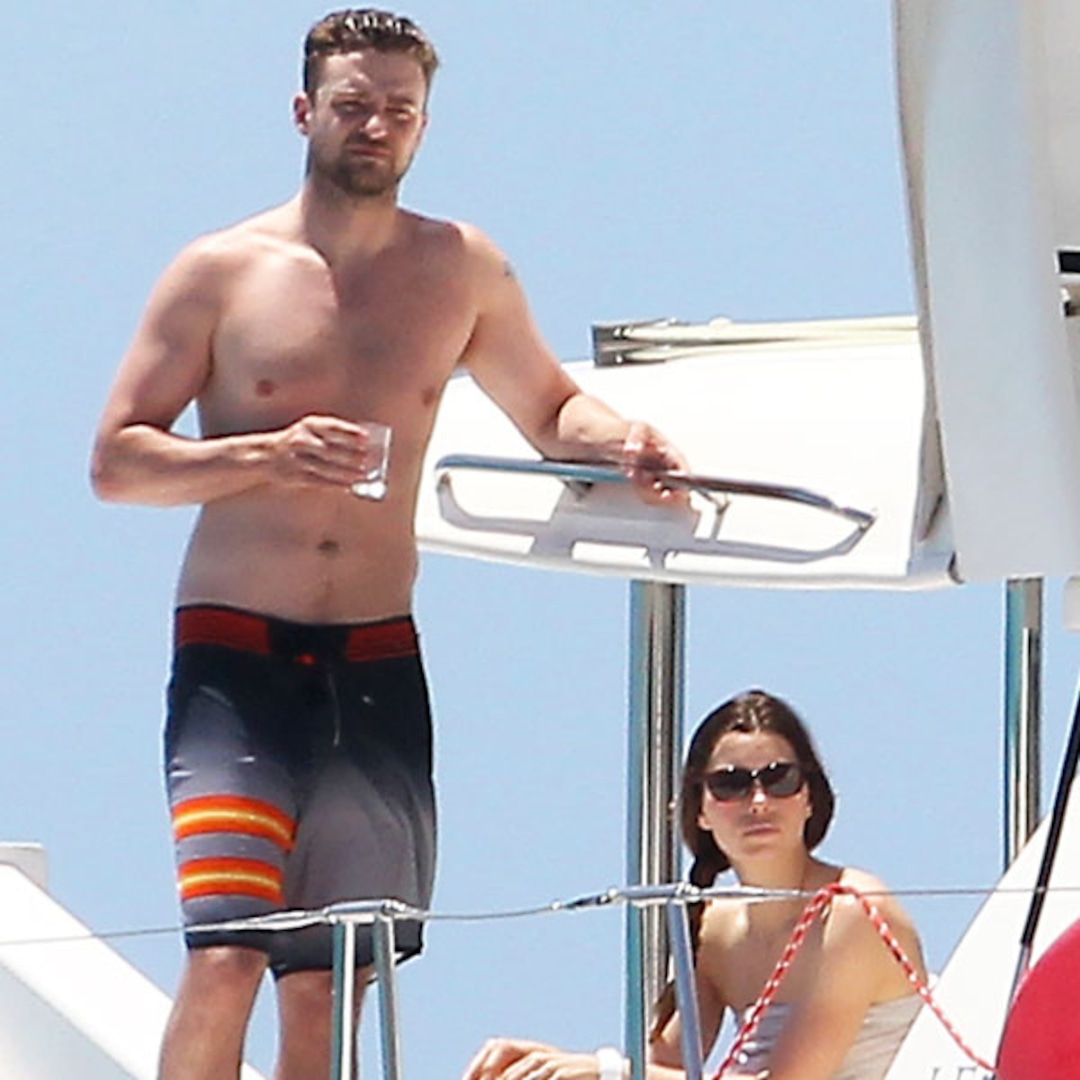 and muscles/muscle mass is currently not in debate.
Science recognizes that one pound of muscle burns six calories per day, but one pound of regular fat/white fat/yellow fat and/or skinny fat only burns two to three calories. Which directly affects metabolism (the more skinny fat and/or regular fat, the slower the metabolism). Having a strong metabolism because of all that muscle and muscle mass, no less, is an advantage that a fully developed BT1 typically offers, including aging gracefully.
Diet, exercise, lifestyle, metabolic rate (BMR), and BMI matter. But so do genes/genetics/DNA. As he continues to age, it will be interesting to see how well Justin Timberlake successfully maintains his body shape physique/figure. 
---
---
---
Justin Timberlake Physique/Figure – BT1
Academy Award-nominated, Emmy Award-winning, and Grammy Award-winning A-list superstar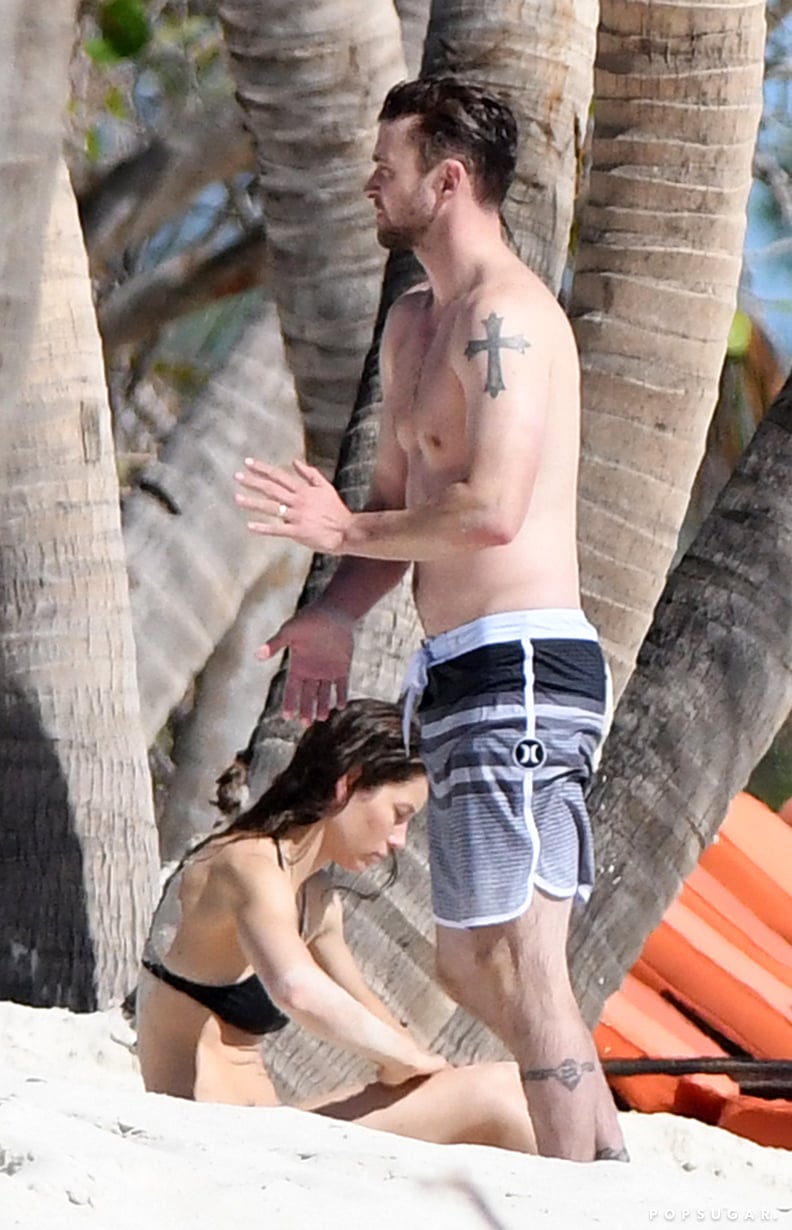 actor, singer, and songwriter Justin Timberlake shows off his Body Type One shape/physique during his vacation.
His entertainment career started in 1993 as a Mouseketeer on Disney Channel's The All-New Mickey Mouse Club alongside future girlfriend and singer Britney Spears, future tourmate Christina Aguilera, future bandmate JC Chasez, and future film actors Ryan Gosling and Keri Russell. In 1995, he joined the Chris Kirkpatrick-created and Lou Pearlman-financed boy band NSYNC alongside JC Chasez as dual lead singer. Upon releasing their debut single We've Got It Goin' On in 1995, which peaked at number sixty-nine on the US Billboard Hot 100 and entered the top ten in many European countries, touring began in Europe in 1996.
Eventually achieving breakthrough success in the United States in 1998, their self-titled debut studio album sold 11 million copies. It included the song Tearin' Up My Heart which peaked at number four (4) on the German Singles Chart, number nine (9) on the UK Singles Chart, and Number fifty-nine (59) on the US Billboard Hot 100. In the United Kingdom, it was certified silver.
NSYNC Success
NSYNC's second album No Strings Attached was released in 2000 and sold 2.4 million copies in the first week. The Number One single It's Gonna Be Me was ranked number eighteen (18) on Billboard's The 100 Greatest Songs of 2000. Along with their third album Celebrity in 2001, together both albums spawned the top-five singles Bye Bye Bye, Girlfriend, and This I Promise You. In all, NSYNC has sold more than 70 million records worldwide, becoming the fifth-best-selling boy band in history before taking a hiatus in 2002. With a long list of accolades, their accomplishments include performing at the Academy Awards (2000), Super Bowl XXXV halftime show (2001), and the 2002 Winter Olympics while being nominated for eight (8) Grammy Awards.
A-List Superstar Songwriting & Singing Musician Justin Timberlake Body Type One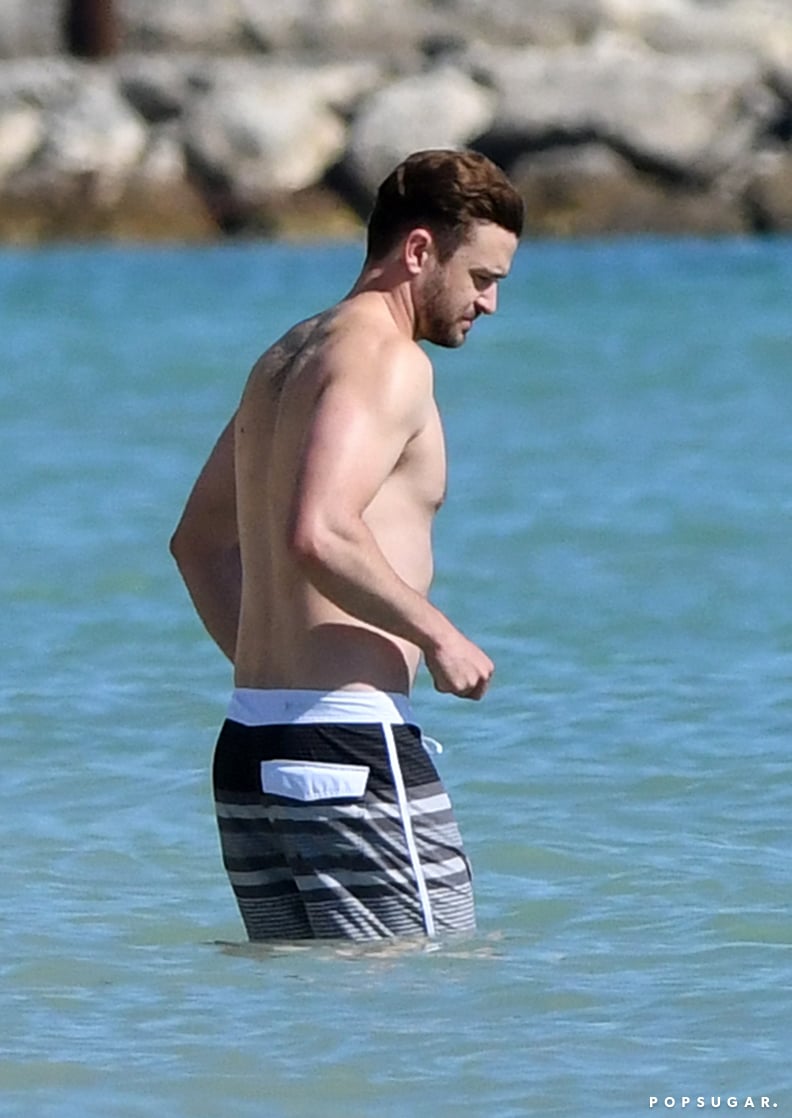 Going solo in 2002, he premiered his debut solo single Like I Love You at the MTV Video Music Awards. The song peaked at number eleven (11) on the Billboard Hot 100
and number two (2) on the UK Singles Chart. That same year he released his first studio album titled Justified. With first-week sales of 439,000 copies, it reached Number Two (2) on the Billboard 200, eventually selling more than three million copies in the U.S. and more than ten million copies worldwide. The album credits include the top-five singles Cry Me a River and Rock Your Body. To date, he has recorded five RIAA-certified platinum or better studios albums; FutureSex/LoveSounds (2006), The 20/20 Experience (2013), The 20/20 Experience – 2 of 2 (2013), and Man of the Woods (2018, Gold by the Recording Industry Association of America (RIAA)) with more than 32 million total albums sold worldwide.
His long list of achievements boasts four number-one albums, the top three singles Suit & Tie and Mirrors, the two top ten singles Filthy and Say Something, and thirty-nine (39) Grammy Award nominations, no less. He has 10 Grammy Award wins, with his first two coming in 2004 for Justified for Best Pop Vocal Album and the song Cry Me A River for Best Male Pop Vocal Performance. His most recent Grammy win came in 2017 for the song Can't Stop the Feeling! for Best Song Written for Visual Media.
Hollywood Star Actor Justin Timberlake Body Shape
Expanding his horizons to act in motion pictures in 2000, his first movie appearance came in the film Model Behavior. After the 2004 Super Bowl XXXVIII halftime show television performance wardrobe malfunction incident with Janet Jackson in front of more than 140 million viewers, he took a break from music to focus on his acting career. His television performances on NBC's Saturday Night Live (SNL) gained him eight (8) Emmy Award nominations and four (4) wins for Outstanding Original Music and Lyrics (2007, skit Dick in a Box), Outstanding Guest Actor in a Comedy Series (2009, 2011), and Outstanding Original Music and Lyrics (2011, Opening Monologue). 
In his long motion picture career he is credited with roles in Edison (2005), Alpha Dog (2006), Black Snake Moan (2006), Southland Tales (2007), Shrek the Third (2007, voice), The Love Guru (2008), The Open Road (2009), The Social Network (2010), Yogi Bear (2010), Bad Teacher (2011), Friends with Benefits (2011),, In Time (2011), Trouble with the Curve (2012), Runner Runner (2013), Inside Llewyn Davis (2013), Justin Timberlake + The Tennessee Kids (2016), Trolls (2016, voice), Wonder Wheel (2017), Trolls World Tour (2020, voice), Palmer (2021), and Trolls Band Together (2023, voice). His next upcoming movie is Reptile (TBD).
Businessman Justin Timberlake Physique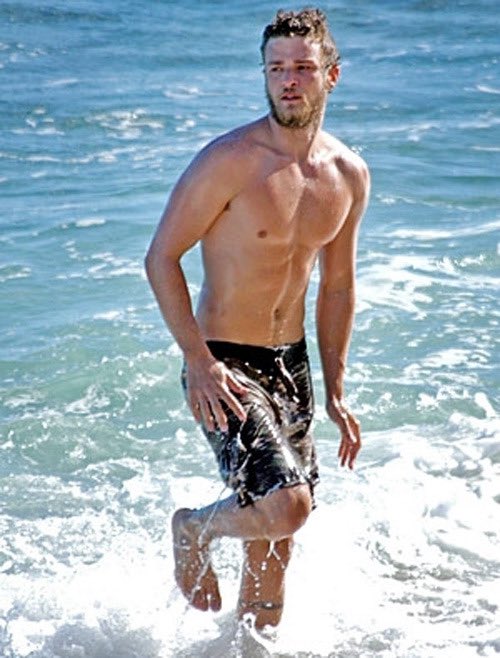 As a businessman, he co-owned the restaurants' Chi in West Hollywood, CA and the New York establishments Destino and Southern Hospitality. In 2005, he introduced the William Rast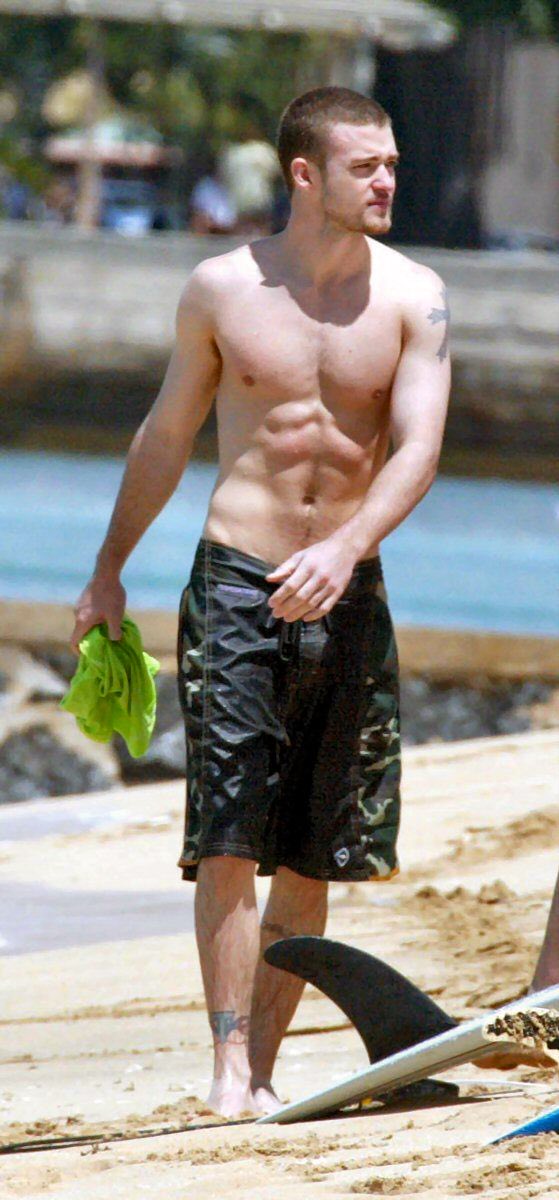 clothing line containing cord jackets, cashmere sweaters, jeans, and polo shirts. He purchased the run-down Big Creek Golf Course in his hometown of Millington, Tennessee in 2007, redeveloping it as an eco-friendly Mirimichi Golf Course. He collaborated with Levi's in 2018 launching the Fresh Leaves clothing line. As well, he has provided celebrity endorsement for many companies such as Sony electronic products, Givenchy's men's fragrance Play, the Audi A1, and Callaway Golf Company products while purchasing Myspace in 2011, at least. He sold the rights to his entire musical catalog (only pre-existing work which entails around 200 songs he wrote or co-wrote) in 2022 to Hipgnosis Song Management for $100 million. 
As for philanthropist, he is interested in supporting the Justin Timberlake Foundation funding music education programs in schools, no less. His demanding live concert schedule and acting responsibilities likely help increase his metabolic rate by encouraging the burning of more calories which keeps any excess fat weight at bay, thus allowing Justin Timberlake to maintain his body shape physique/figure. He has been romantically linked to Britney Spears, Cameron Diaz, Jenna Dewan, Fergie, Scarlett Johansson, Olivia Wilde, Lindsay Lohan, and Alyssa Milano.
His estimated net worth is $250 million. You can catch him on social media including Instagram, TikTok, and Twitter. See more A-list businessman, star Hollywood actor, and superstar songwriter and singer/musician Justin Timberlake celebrity Body Type One (BT1) photos on Google.
Review the Body Type Science Data or take the Scientific Body Type Quiz/Test for women and men.
---