---
---
Celebrity Body Types: Meghan Markle (Rachel Meghan Markle, Duchess of Sussex)
---
The Four Body Types Scientific Identification: Body Type One, BT1
Female/Woman
Genetically Underdeveloped Vertebrae (Muscles/Muscle Mass): None/0
Date of Birth: August 4, 1981
Age: 41 (as of 2022)
Unscientific/Nonsense Body Types Rough Correlations: Mesomorph, Kibbe/Natural, Hormone/Ovary

Learn How The Four Body Types Determines A Celebrity Body Type Like Meghan Markle
---
---
Celebrity Meghan Markle shows offs her Body Type One (BT1) shape figure/physique while on
vacation. The candid images reveal no real signs of skinny fat (cellulite, thin fat, loose skin, saggy skin,
crepey skin, normal weight obesity) anywhere on her body. The full development of her vertebra (posture) and muscles/muscle mass is currently not in debate.
Science recognizes that one pound of muscle burns six calories daily, but one pound of fat/skinny fat only burns two to three calories. Which directly affects metabolism (the more skinny fat and fat, the slower the metabolism). Having so many developed vertebrae, muscles, and muscle mass assists greatly in terms of metabolism/metabolic rate (BMR).
Genetics/genes/DNA are important, but diet, exercise, metabolism, BMI, and lifestyle also matter. It will be interesting to see how well Meghan Markle maintains her body shape figure/physique as she continues to age, especially after giving birth to two children. Is she really a Body Type Two (BT2)?
---
---
---
Meghan Markle Figure/Shape – BT1
Member of the British royal family Duchess of Sussex Meghan Markle enjoys time off in her Body Type One shape/figure with her family and
friends including her husband Prince Harry, Duke of Sussex. Her relatively short-lived entertainment career began while she was a student at Northwestern University, with her breakthrough role coming in the USA Network television legal drama Suits (2011–2019).
Staying in shape for her diverse movie roles including A Lot Like Love (2005), Deceit (2006), Good Behavior (2008), The Apostles (2008), Remember Me (2010), The Candidate (2010), Horrible Bosses (2011), The Boys and Girls Guide to Getting Down (2011), Dysfunctional Friends (2012), Random Encounters (2013), When Sparks Fly (2014), Anti-Social (2015), and Dater's Handbook (2016) further helped increase her metabolic rate which encourages the burning of more calories. All of which assist with keeping any excess fat weight at bay.
She divorced her ex-husband film producer Trevor Engelson in 2013. Building a robust social media presence between 2014 and 2017, including her fashion sense lifestyle blog The Tig, led to the creation and development of two clothing lines in 2015–2016. Upon marrying Prince Harry, Duke of Sussex, in 2018, she eventually retired from acting and reduced her social media presence.
Duchess of Sussex – Meghan Markle Body Type One Shape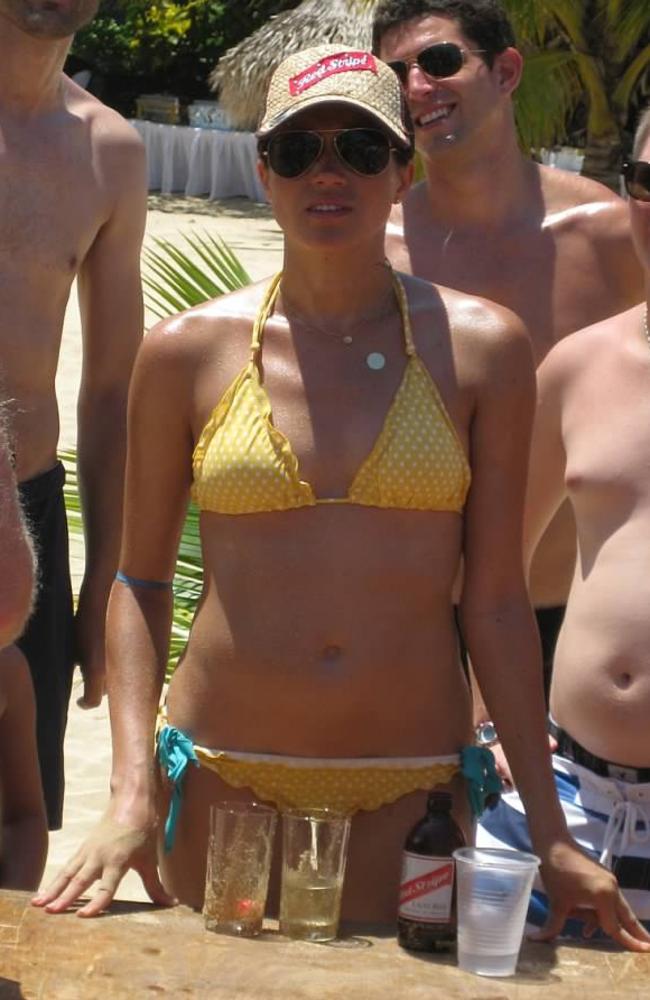 Rumors of extraordinary drama including racism within the House of Winsor inspired the duo to eventually step down as senior members of the British royal family. In January 2020, the couple settled in California. In line with her charity work in her younger years focused primarily on women's issues and social justice, the pair launched Archewell Inc. in October 2020 with a spotlight on non-profit activities and creative media ventures.
Her net worth is estimated at $10 million. You can catch her on social media including Twitter (@KensingtonRoyal). See more former Hollywood star actress and Duchess of Sussex Meghan Markle celebrity Body Type One (BT1) photos on Google.
Review the Body Type Science Data or take the Scientific Body Type Quiz/Test for women and men.  
---