---
---
Celebrity Body Types: Nina Dobrev (Nina Kamenova Dobreva)
---
The Four Body Types Scientific Identification: Body Type One, BT1 (Possible Body Type Two)
Female/Woman
Genetically Underdeveloped Vertebrae (Muscles/Muscle Mass): None/0 (Possibly Lumbar and/or Sacrum)
Date of Birth: January 9, 1989
Age: 34 (as of 2023)
Unscientific/Nonsense Body Types Rough Correlations: Ectomorph, Kibbe/Soft Dramatic, Hormone/Ovary
---
---
Celebrity Nina Dobrev shows off her genetic scientific Body Type One (BT1) shape figure/physique while on vacation. The candid images reveal no real signs of skinny fat (cellulite, thin fat,
loose skin, saggy skin, crepey skin, normal weight obesity) anywhere on her body. 
The full development of her vertebra (posture) and muscles/muscle mass is currently not in debate. 
Science recognizes that one pound of muscle
burns six calories daily, but one pound of regular fat (white fat/yellow fat/excess fat) and/or skinny fat only burns two to three calories. Which directly affects metabolism (the more skinny fat and/or regular fat, the slower the metabolism) as well as body composition and shape. Having so many developed vertebrae, muscles, and muscle mass assists greatly in terms of metabolism/metabolic rate (BMR), including aging gracefully.
Genetics/genes/DNA are important, but diet, exercise, metabolism, BMI, and lifestyle also matter. As she continues to age, it will be interesting to see how well Nina Dobrev maintains her body shape figure/physique. Is she really a genetic scientific Body Type Two (BT2) with a slightly underdeveloped lumbar vertebra or two, maybe even her sacrum?
---
---
---
Nina Dobrev Figure/Shape – BT1
Star Hollywood actress Nina Dobrev displays her Body Type One shape/figure during her time off with her friends and family including her boyfriend Shaun White. Her entertainment career began after her
sociology studies at Ryerson University (now Toronto Metropolitan
University in Canada) were cut short in pursuit of her acting career. Her debut motion
picture role was in the 2006 film Repo! The Genetic Opera and her first television appearance was that same year in the made-for-TV movie Playing House (CTV, Canada). Her first big break came when she landed a recurring part on the popular Canadian television show Degrassi: The Next Generation (2006-2009). 
Paying her dues, she is credited with diverse roles in the films Away from Her (2007), Fugitive Pieces (2007), How She Move (2007), The Poet Rachel (2009), Arena (2011), and The Roommate (2011). A more prominent role in the 2012 flick The Perks of Being a Wallflower led to her starring in the 2014 Let's Be Cops. To date, she has appeared in the movies The Final Girls (2015), Crash Pad (2017), Flatliners (2017), XXX: Return of Xander Cage (2017), Dog Days (2018), Then Came You (2018), Lucky Day (2019), Run This Town (2019), Fin (2021, executive producer), Love Hard (2021), The One (2021, short film; director, co-writer and producer), Redeeming Love (2022), The Out-Laws (2023), and Sick Girl Wren (2023, also executive producer). Her next upcoming film projects are Reunion (TBD) and The Bricklayer (TBD).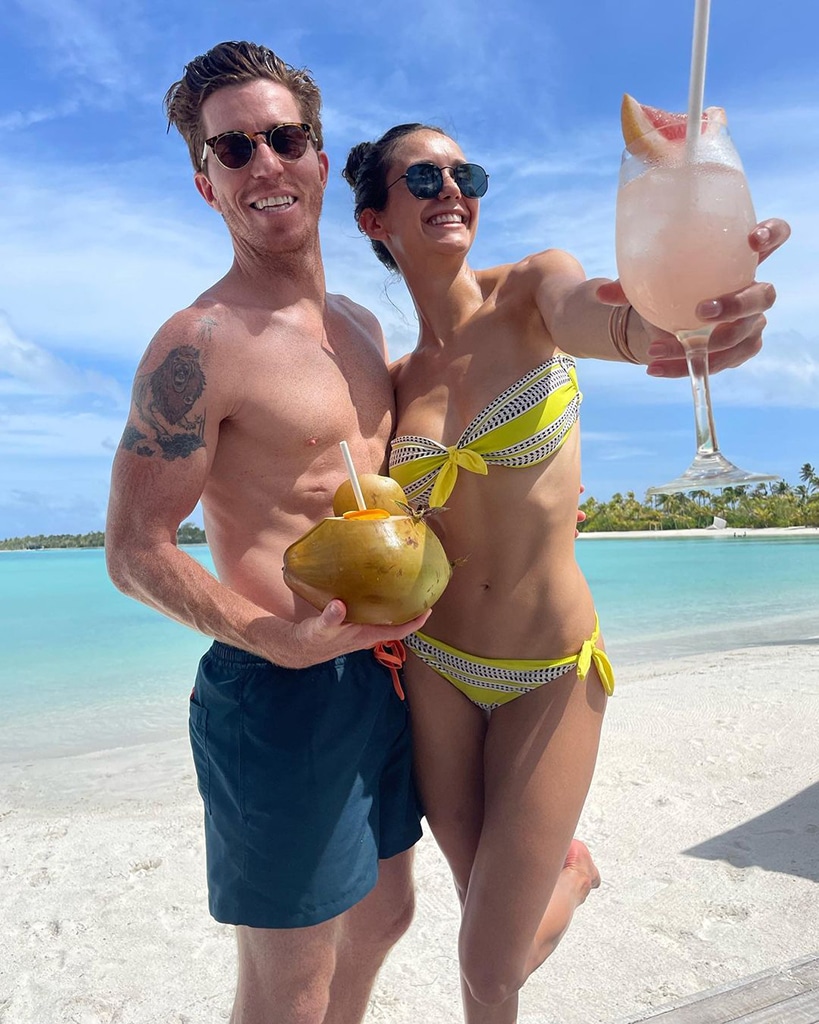 Star Hollywood Actress Nina Dobrev Body Type One Shape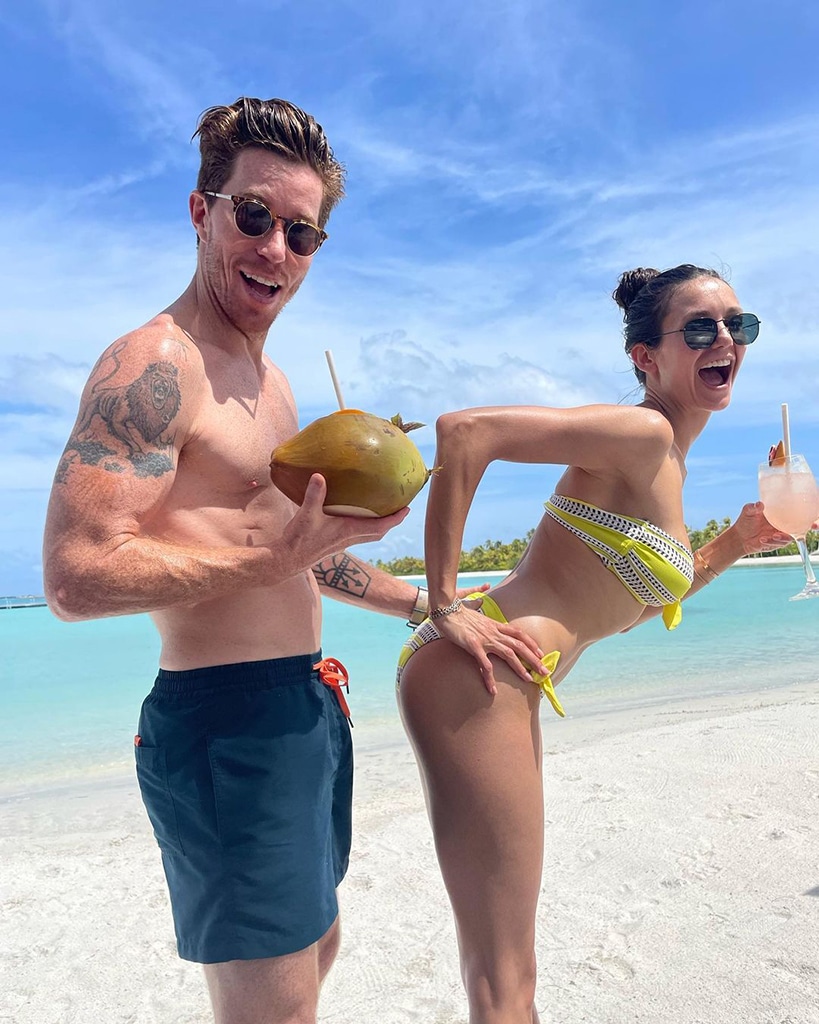 In terms of television series, her roles include episodes in the shows The Border (2008, CBC), Eleventh Hour (2009, CBS), The Vampire Diaries (2009–2015; 2017, The CW), Merry Madagascar (2009,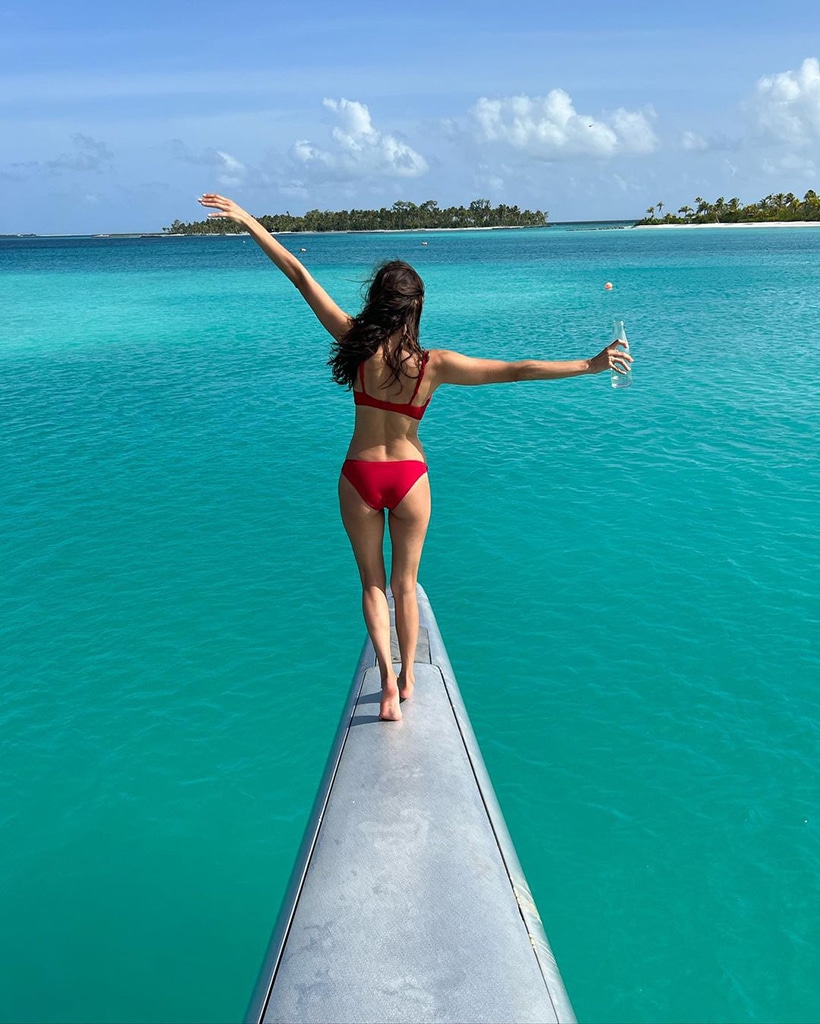 Christmas special, NBC, voice), Family Guy (2011, FOX, voice), The Super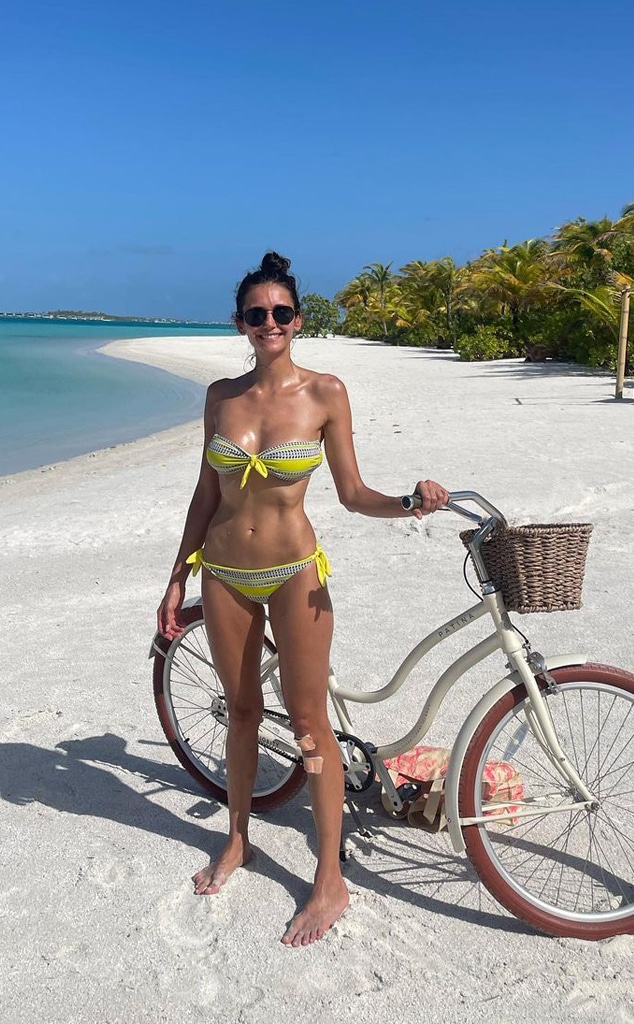 Hero Squad (2011, Cartoon Network, voice), The Originals (2014, The CW), Robot Chicken (2014, Adult Swim/Cartoon Network), Lip Sync Battle (2016, Spike/Paramount Plus), Workaholics (2017, Comedy Central), and Fam (2019, CBS). Moreover, she graced the 2018 Drake music video for his song I'm Upset. As a businesswoman, she has invested in various beverage companies and co-owns the Fresh Vine Wine brand with dancer Julianne Hough.
Nina Dobrev's demanding acting responsibilities likely help with maintaining her body shape figure by increasing her metabolic rate thus burning more calories to keep excess regular fat weight at bay. Philanthropically, she focuses on supporting no less than breast cancer awareness (Puma's Project Pink), reducing hunger (Hunger Bites), mitigating AIDS (Elton John AIDS Foundation), and empowering youth as agents of change (WE movement). Romantically, her past history involves Glen Powell, Liam Hemsworth, Grant Mellon, Ian Somerhalder, and Derek Hough. 
She has an estimated net worth of $11 million. You can catch her on social media including Instagram, Facebook, and Twitter. See more businesswoman, producer, and star Hollywood actress Nina Dobrev celebrity Body Type One (BT1) photos on Google.
Review the Body Type Science Data or take the Scientific Body Type Quiz/Test for women and men.
---