---
---
Celebrity Body Types: Shailene Woodley (Shailene Diann Woodley)
---
The Four Body Types Scientific Identification: Body Type One, BT1
Female/Woman
Genetically Underdeveloped Vertebrae (Muscles/Muscle Mass): None/0
Date of Birth: November 15, 1991
Age: 31 (as of 2022)
Unscientific/Nonsense Body Types Rough Correlations: Mesomorph, Kibbe/Flamboyant Natural, Hormone/Ovary
---
---
Celebrity Shailene Woodley shows off her genetic scientific Body Type One (BT1) shape figure/physique while on vacation. The candid images reveal no obvious signs of skinny fat (cellulite, thin fat, loose skin, saggy skin, crepey
skin, normal weight obesity) anywhere on her body. The full development of her vertebra
(posture) and muscles/muscle mass is currently not in
debate. 
Science recognizes that one pound of muscle burns six calories daily, but one pound of regular fat (white fat/yellow fat/excess fat) and/or skinny fat only burns two to three calories. Which directly affects metabolism (the more skinny fat and/or regular fat, the slower the metabolism) as well as body composition and shape. Having so many developed vertebrae, muscles, and muscle mass assists greatly in terms of metabolism/metabolic rate (BMR), including aging gracefully.
Genetics/genes/DNA are important, but diet, exercise, metabolism, BMI, and lifestyle also matter. It will be interesting to see how well Shailene Woodley maintains her body shape figure/physique as she continues to age. Is she really a genetic scientific Body Type Two (BT2), having been diagnosed with scoliosis as a teenager and wearing a brace to realign her spine? 
---
---
---
Shailene Woodley Figure/Shape – BT1
Emmy Award-nominated star Hollywood actress Shailene Woodley displays her Body Type One shape/figure
during her time off with her friends and family including her boyfriend Ben Volavola. Her entertainment career began at
the young age of five when her parents agreed to allow her to work professionally as a child model if she promised to stay the person she knew she was, have fun, and do good in school. She appeared in roughly sixty television commercials before she turned eleven years old, including Leapfrog, Hertz, and Honda advertisements. Expanding her horizons, she shifted to acting in 1999 with her first minor role in the television film Replacing Dad. 
Paying her dues, she is credited with diverse roles in the TV series episodes The District (2001–2003, CBS), Crossing Jordan (2001-2004, NBC), Without a Trace (2003, CBS), The O.C. (2003-2004, FOX), Everybody Loves Raymond (2004, CBS), Jack & Bobby (2004-2005, The CW), My Name Is Earl (2006, NBC), CSI: NY (2007, CBS), Close to Home (2007, CBS), and Cold Case (2oo7, CBS) along with multiple made-for-TV movies. Finally breaking through in 2008, she landed the starring role in the popular ABC Family show The Secret Life of the American Teenager (until 2013). 
Star Hollywood Actress Shailene Woodley Body Type One
Her debut major motion picture part was in the 2011 film The Descendants. Small parts in The Spectacular Now (2013), White Bird in a Blizzard (2014), Divergent (2014), The Amazing Spider-Man 2
(2014), and The Divergent Series: Insurgent (2014-2015) led to widespread critical acclaim for her portrayal as Hazel Grace Lancaster in the movie The Fault in Our Stars (2014). To date she has appeared in Snowden (2016), Adrift (2018, also executive producer), Endings, Beginnings (2019), The Mauritanian (2021), The Fallout (2021), The Last Letter from Your Lover (2021), To Catch a Killer (2023, also producer), Robots (2023), Ferrari (2023), and Dumb Money (2023). Her next film project is Killer Heat (TBD).
Moreover, she appeared on the TV show Big Little Lies (2017, 2019, HBO, Primetime Emmy Award-nominee for Outstanding Supporting Actress in a Limited Series or Movie) and will grace the upcoming Starz show Three Women (TBD). As well, she was in The Black Eyed Peas music video Where's the Love? featuring The World.
Activist Shailene Woodley Body Shape
Shailene Woodley's demanding acting responsibilities likely help with maintaining her body shape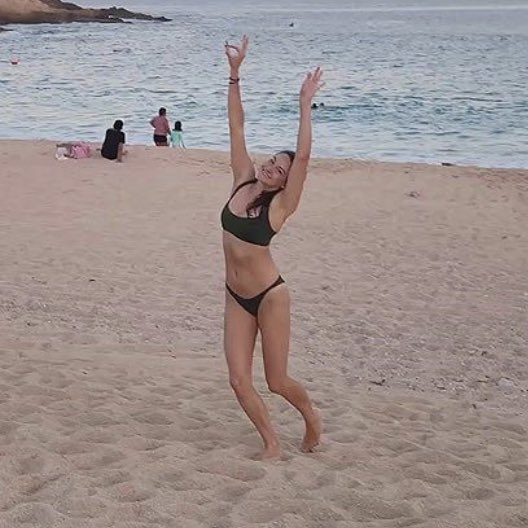 figure by increasing her metabolic rate thus burning more calories to keep excess regular fat weight at bay. In terms of philanthropy and activism, she is an avid environmentalist and cofounded the nonprofit organization All it Takes with a spotlight on sustainability and renewable energy. She also supports voting rights and educating voters about real issues. Romantically, she has been linked to Aaron Rodgers, Theo James, and Nahko Bear.
She has an estimated net worth of $12 million. You can catch her on social media including Instagram and Twitter. See more producer and star Hollywood actress Shailene Woodley celebrity Body Type One (BT1) photos on Google.
Review the Body Type Science Data or take the Scientific Body Type Quiz/Test for women and men.
---