---
---
Celebrity Body Types: Olivia Culpo (Olivia Frances Culpo)
---
The Four Body Types Scientific Identification: Body Type One, BT1 (Possible Body Type Two)
Female/Woman
Genetically Underdeveloped Vertebrae (Muscles/Muscle Mass): None/0 (Possibly Lumbar and/or Sacrum)
Date of Birth: May 8, 1992
Age: 31 (as of 2023)
Unscientific/Nonsense Body Types Rough Correlations: Mesomorph, Kibbe/Dramatic, Hormone/Ovary
Learn How The Four Body Types Determines A Celebrity Body Type Like Olivia Culpo
---
---
Celebrity Olivia Culpo shows off her Body Type One (BT1) shape figure/physique at the beach with friends and family including her boyfriend Christian McCaffrey. The
fully developed vertebrae
(posture) and muscles/muscle mass are currently not in debate. The candid images reveal no real signs of skinny fat (cellulite, thin fat, loose
skin, saggy skin, crepey skin, normal weight obesity) anywhere on her body.
Science recognizes that one pound of muscle burns six calories daily but one pound of fat/skinny fat only burns two to three calories. Which directly affects metabolism (the more skinny fat and fat, the slower the metabolism). Having all those developed vertebrae, muscles, and muscle mass assists greatly in terms of metabolism/metabolic rate (BMR), an advantage that a fully developed BT1 offers, along with aging gracefully.
Diet, exercise, lifestyle, metabolism, and BMI matter, but so do genes/genetics/DNA. As she continues to age, it will be interesting to see how well Olivia Culpo manages and maintains her body shape figure/physique. Is she really a Body Type Two (BT2) with a slightly underdeveloped sacrum vertebra (cellulite on her upper back legs and buttocks), and maybe a lumbar vertebra or two?
---
---
---
Olivia Culpo Figure/Shape- BT1
Sports Illustrated (SI) model and fashion social media influencer Olivia Culpo enjoys a day at the ocean in her Body Type One shape/figure. Her career began at the young age of 12 when she won the first pageant she entered, the 2012 Miss Rhode Island USA competition.
That same year she won the Miss USA
pageant and the 61st Miss Universe pageant, becoming the eighth woman from the United States and the first since Brook Lee in 1997. Expanding her horizons, as a social media personality she has built a significant following on Twitter, Instagram, and YouTube which has led to collaborations with beauty and fashion brands including L'Oréal, Kipling, and Uberliss.
As well, she has been featured on the cover of the 2020 Sports Illustrated Swimsuit Issue alongside Jasmine Sanders and Kate Bock. In terms of television and film, she has appeared on the TV shows Miss Universe (2015, 2019, 2020, 2022 on FOX as a judge, correspondent, and host), Hell's Kitchen (2017, FOX), Model Squad (2018, E!), Paradise City (2021, Amazon Prime Video) and The Culpo Sisters (2022, TLC) while debuting in the 2014 film The Other Woman. Further movie role credits include American Satan (2017), I Feel Pretty (2018), Reprisal (2018), The Swing of Things (2020), and Venus as a Boy (2021). Her demanding influencer career likely helps increase her metabolism, burning more calories to assist with maintaining her body shape figure. 
She has an estimated net worth of $7 million. You can catch her on social media including Instagram, Youtube, Facebook, TikTok, and Twitter. See more social media influencer, television personality, fashion model, and actress Olivia Culpo celebrity Body Type One (BT1) photos on Google.
Review the Body Type Science Data or take the Scientific Body Type Quiz/Test for women and men.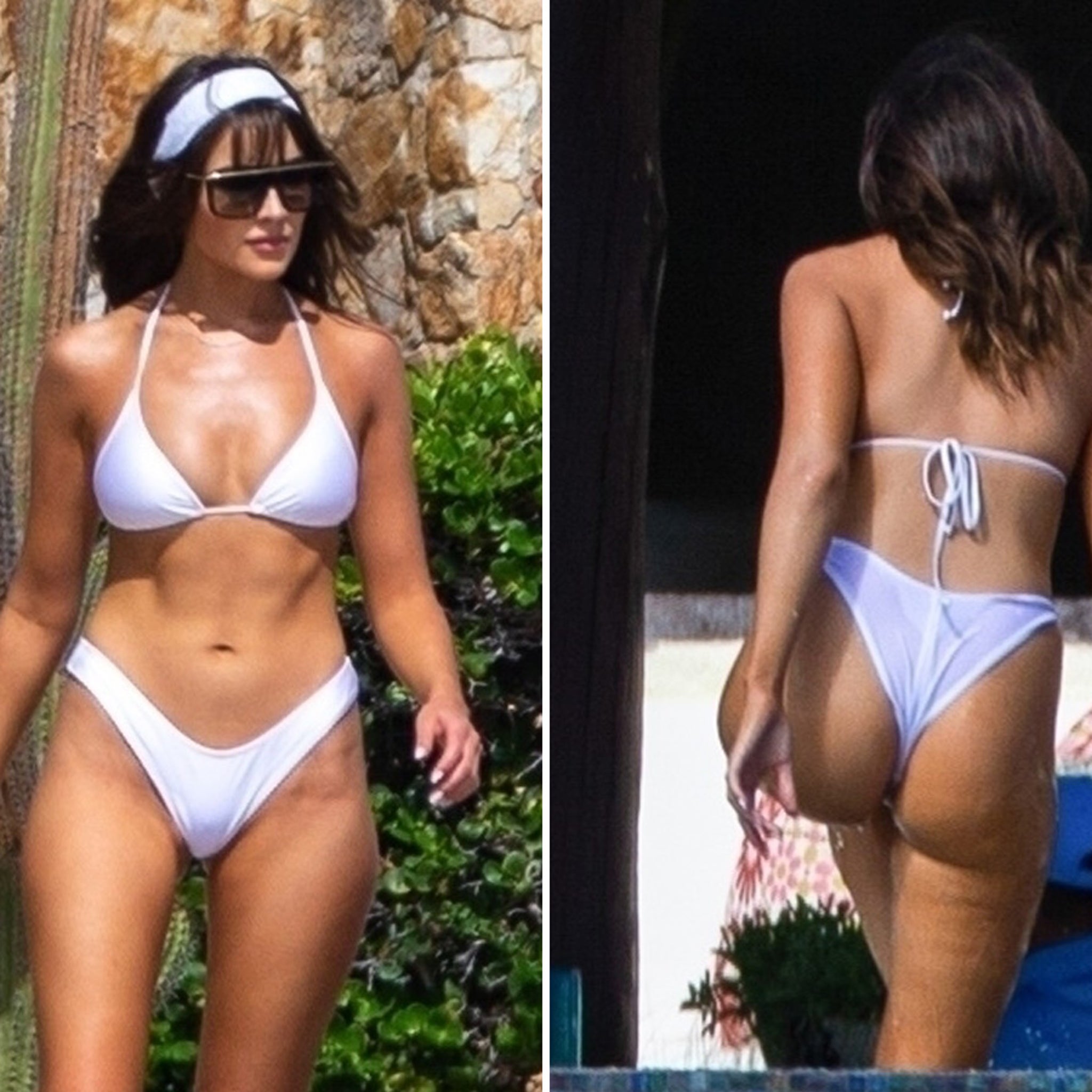 ---