---
Celebrity Body Types: Prince Harry (Henry Charles Albert David, Duke of Sussex, KCVO)
---
The Four Body Types Scientific Identification: Body Type One, BT1
Male/Man
Genetically Underdeveloped Vertebrae (Muscles/Muscle Mass): None/0
Date of Birth: September 15, 1984
Age: 38 (as of 2022)
Unscientific/Nonsense Body Types Rough Correlations: Mesomorph, Hormone/Adrenal
---
---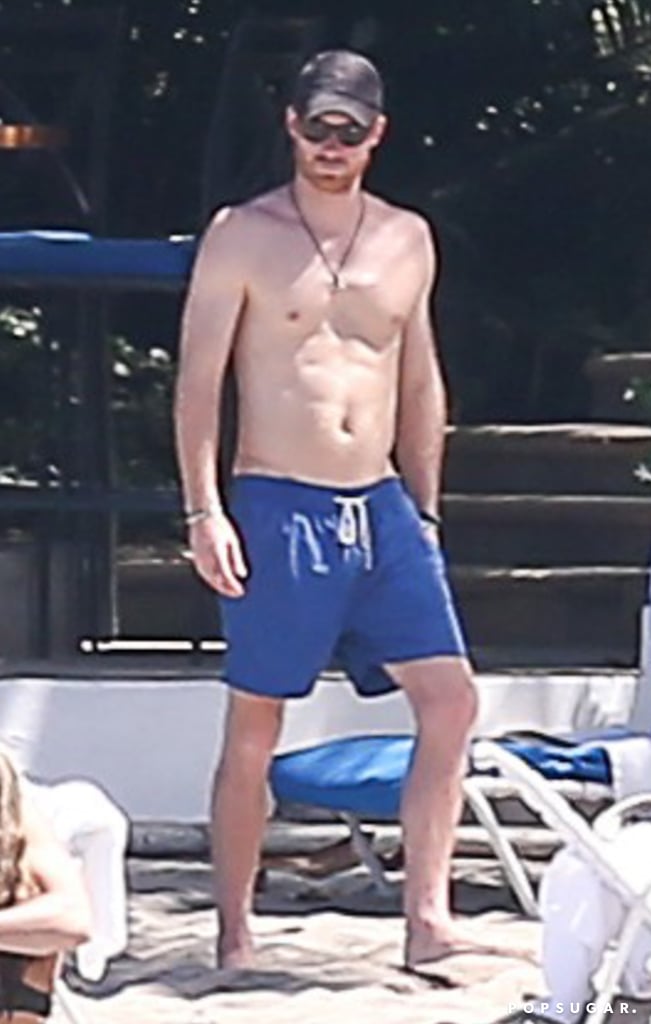 Celebrity Prince Harry displays his genetic scientific Body Type One (BT1) shape physique/figure while taking time off with
friends and family including his wife Meghan Markle, Duchess of Sussex. He is showing no signs of skinny fat
(cellulite, thin fat, loose skin, saggy skin, crepey skin,
normal weight obesity) anywhere on his body. The full development of his vertebrae (posture) and muscles/muscle mass is currently not in debate.
Science recognizes that one pound of muscle burns six calories per day, but one pound of regular fat (white fat/yellow fat/excess fat) and/or skinny fat only burns two to three calories. Which directly affects metabolism (the more skinny fat and/or regular fat, the slower the metabolism). Having a strong metabolism because of all that muscle and muscle mass, no less, is an advantage that a fully developed BT1 typically offers, including aging gracefully.
Diet, exercise, lifestyle, metabolic rate (BMR), and BMI matter. But so do genes/genetics/DNA. It will be interesting to see how well Prince Harry successfully maintains his body shape physique/figure as he continues to age.
---
---
---
Prince Harry Physique/Figure – BT1
Member of the British royal family and son of Diana, Princess of Wales and Charles III (now King Charles III), Duke of Sussex Prince Harry shows off his Body Type One shape/physique during his vacation. His parents
divorced in 1996. Thrust into the public spotlight the following year at age 12 when his mother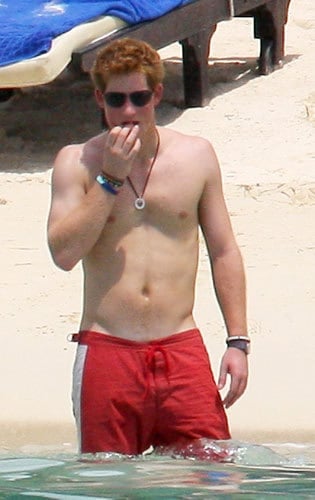 died in a car crash in Paris, he walked behind the funeral procession from Kensington Palace to Westminster Abbey. He and his brother Prince William inherited the bulk of their mother's estate, with age milestones.
Educated at private schools, upon completing his education at Eton College he joined the British military. Passing the Regular Commissions Board (RCB) in 2004, he entered the Royal Military Academy Sandhurst in 2005. In 2006, he completed his officer training and accepted a commission as a second lieutenant in the Blues and Royals, a regiment of the Household Cavalry in the British Army.
He was deployed to Afghanistan twice. In 2007, as a joint terminal attack controller he helped Gurkha troops repel an attack from Taliban insurgents and performed patrol duty in hostile areas before being pulled out due to the fear that the media coverage had put his security and the security of fellow soldiers at risk.
He was promoted to lieutenant in 2008 and captain in 2011. After attending Defence Helicopter Flying School at RAF Shawbury, in 2012 he was redeployed to Afghanistan as an Apache helicopter pilot. He completed his 20-week deployment, returning to Britain in 2013, and successfully qualified as an Apache aircraft commander.
British Military Officer Prince Harry Body Type One 
Completing his attachment to 3 Regiment Army Air Corps in 2014, he took up an SO3 staff officer role (Defence Engagement) in the HQ London District, coordinating significant projects and commemorative events. He launched the Invictus Games, a Paralympic-style sporting event for injured servicemen and women. Subsequent roles in the London District's Personal Recovery Unit for the MOD's Defence Recovery Capability scheme to ensure that wounded personnel have adequate recovery plans as well as a stint with the Australian Defence Force (ADF) in 2015 led to his retirement from the military. In 2017, he succeeded his grandfather Prince Philip as an honorary Captain General Royal Marines and in 2018 he was promoted to the honorary substantive ranks of Lieutenant Commander of the Royal Navy, Major of the British Army, and Squadron Leader of the Royal Air Force. 
He described his 10 years (2005–2015) in the army as "the happiest times in my life". In his 2023 memoir Spare (ghostwriter J. R. Moehringer), he revealed that he flew on six Afghanistan missions that resulted in him killing 25 Taliban members. His tours in Afghanistan made him the first British royal family member to serve in a war zone since his uncle Prince Andrew, who flew helicopters during the Falklands War.  
Businessman Prince Harry Body Shape
His high-profile marriage to Meghan Markle at St George's Chapel, Windsor Castle in 2018 led to diverse drama and controversy in the British royal family. In early 2020, the Duke and
Duchess announced that they were stepping back from their role as senior members of the royal family, spending time between the United Kingdom and North America. As part of the fallout, Buckingham Palace announced that Prince Harry would "…step back from Royal duties…including honorary military appointments." and no longer be referred to as "His Royal Highness" (HRH) or Prince of Wales.
Expanding his horizons into business, alongside his wife, as a businessman their ventures include a contract with Endeavor to conduct paid public speaking engagements, a private commercial deal with Netflix, a multi-year deal with Spotify to produce and host their own programs through their audio producing company Archewell Audio, being a commissioner for the Aspen Institute's Commission on Information Disorder, a documentary series with Oprah called The Me You Can't See (Apple TV +), and his memoir Spare via Penguin Random House (reportedly earning an advance of at least $20 million), to name a few.
Moreover, his philanthropy efforts focus on children orphaned by HIV/AIDS, UNICEF, the Nelson Mandela Children's Fund, injured military servicemen and women, vaccines, and sustainability. His demanding military and business responsibilities likely help increase his metabolic rate by encouraging the burning of more calories which keeps any excess fat weight at bay, thus allowing Prince Harry to maintain his body shape physique/figure. He currently is fifth in the line of succession to the British throne.
His estimated net worth is $60 million. You can catch him on social media on Instagram. See more military officer, businessman, and British royal family member Prince Harry celebrity Body Type One (BT1) photos on Google.
Review the Body Type Science Data or take the Scientific Body Type Quiz/Test for women and men.
---