---
---
Celebrity Body Types: Selena Gomez (Selena Marie Gomez)
---
The Four Body Types Scientific Identification: Body Type Two, BT2
Female/Woman
Genetically Underdeveloped Vertebrae (Muscles/Muscle Mass): 1 to 8; Lumbar & Sacrum
Date of Birth: July 22, 1992
Age: 30 (as of 2022)
Unscientific/Nonsense Body Types Rough Correlations: Ectomorph, Kibbe/Theatrical Romantic, Hormone/Ovary

Learn How 

The Four Body Types

Determines A Celebrity Body Type Like Selena Gomez
---
---
Celebrity Selena Gomez shows off her Body Type Two (BT2) shape figure/physique while on vacation and at the beach. The full development of her vertebrae (posture) and muscles/muscle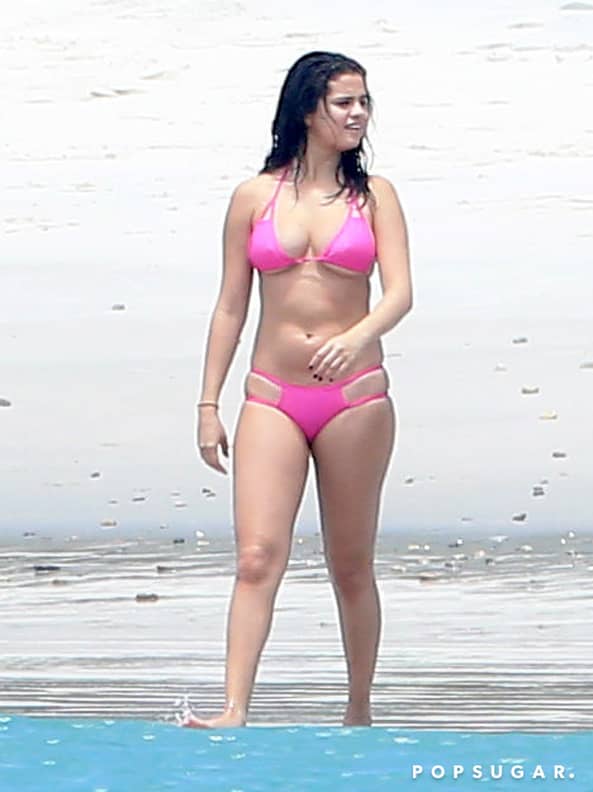 mass is debatable. She has some signs of skinny fat (cellulite, thin fat, loose skin, saggy
skin, crepey skin, normal weight
obesity) on her upper legs, buttocks, lower back, and stomach, most likely indicating at least a slightly underdeveloped sacrum vertebra and possibly a lower lumbar vertebra or two.
The excess fat and skinny fat have become more noticeable as she has aged. Metabolism has a strong tendency to slow with aging. In part, because one pound of muscle mass burns six calories daily, but one pound of skinny fat/fat burns only two to three calories daily. Which directly affects metabolism (the more skinny fat and fat, the slower the metabolism).
The mostly developed vertebrae, muscles, and muscle mass across the majority of her BT2 is an advantage that Body Type Three (BT3) and Body Type Four (BT4) human bodies (female or male) generally lack. Diet, exercise, lifestyle, metabolic rate (BMR), and BMI matter, but so do genes/genetics/DNA. It will be interesting to see how well Selena Gomez maintains her body shape figure/physique as she continues to age.
---
---
---
Selena Gomez Figure/Shape – BT2
Triple threat — singer, actress, and producer — Selena Gomez enjoys a day at the beach in her Body Type Two shape/figure with friends. Her star began to rise
during her time on the
children's television series Barney & Friends.
She has been nominated for one Grammy Award in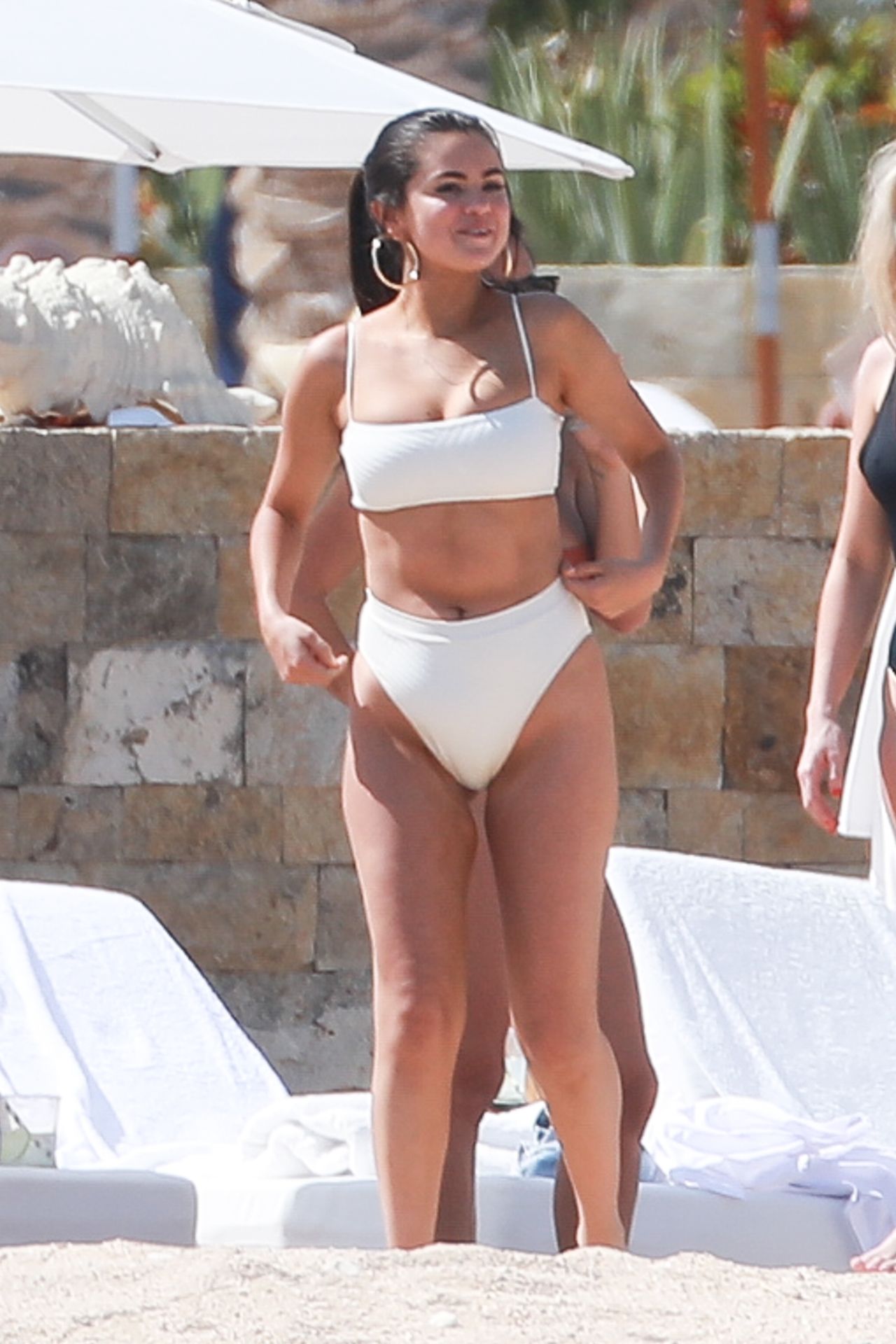 2022 for Best Latin Pop Album (Revelación).
Her movie roles over the years include The Fundamentals of Caring (2016), Sorority Rising (2016), Neighbors 2: Sorority Rising (2016), Rudderless (2014), Spring Breakers (2012), Ramona and Beezus (2010), Wizards of Waverly Place: The Movie (2009), and Another Cinderella Story (2008), to name a few.
After dating Justin Bieber between 2011 and 2013, with a break in between, she has dealt with multiple health crises. In 2014 she was diagnosed with lupus (and subsequent kidney transplant), which is now in remission. Mental health struggles followed, especially her bipolar diagnosis, which led to a break from social media. She is rumored to be dating the Chainsmokers DJ Drew Taggart.
Her net worth is estimated at $85 million. See more singer, actress, producer, and Hollywood star Selena Gomez celebrity Body Type Two (BT2) photos on Google.
Review the Body Type Science Data or take the Scientific Body Type Quiz/Test for women and men.  
---