Life Advice Question #3 – Financial Wealth & Credit Card Management and Living Within My Means
Having just turned eighteen, I would like to strengthen my financial wealth and credit management skills. I really need some financial money management advice. What I am looking at getting is the first credit card of my life. I want to build my credit score.
Even with no credit currently, my research shows that there are a lot of options from which to choose.
I will probably have to start with the management of a secured credit card, which means I have to pay the issuing bank or financial institution like $500.00 cash upfront, maybe more. And the interest rates for all the cards I have found are all very high at over 20% which is not necessarily conducive to building wealth.
Also, I would like a card that offers perks, like cash back or travel points. I was planning on traveling, but the coronavirus (COVID 19) pandemic put a damper on those plans. Thus, a quality cash-back reward may be the better choice of perk at this point. Are there any other rewards I am unaware of? I have yet to find a secured card with perks that really inspires me. Is there a card or bank you can recommend?
Wealth Management – Living Within My Financial Means
I believe in the proper management of wealth and living within my financial means. But I am worried about the best way to do this. I have friends and family members who tell me terrible stories about how a credit card can and most probably will ruin my credit score and life. Can you offer any advice on credit card management and how to navigate all the options out there?
Carmen in Flint, Michigan
---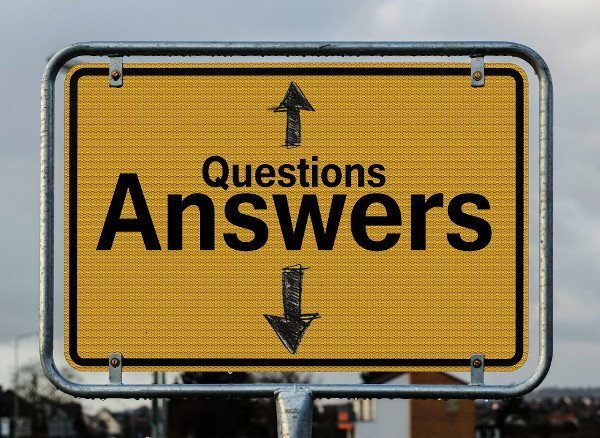 ---
Life Advice Answer #2 – How to Choose a Credit Card & Successfully Build Your Credit Score Through Proper Financial Wealth Management
Hello Carmen:
Proper wealth, money, and credit management and living within your financial means are vital to living a healthy and successful life. Choosing which bank or financial institution is best for your personal or business credit card needs is a choice you have to make on your own. It sounds like you are doing your due diligence research.
Financial Wealth Management – Choosing a Bank to Get a Credit Card
I recommend a local, trusted bank or credit union. One with outstanding customer service and solid checking, savings, and certificate of deposit account options and interest rates. Stick to the evidence and facts and you will be well on your way to successfully building your credit score.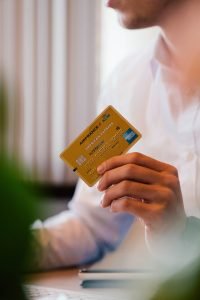 Regarding choosing a secured credit card, I would actually recommend starting by putting the $500 in a certificate of deposit (C.D.) and then opening a credit line on the back-side of that C.D. This way, you get the advantage of acquiring the credit card you want while lowering your risk for the long-term. If you came upon hard times and the worst case of you being unable to pay off the card were to happen, you technically would have already paid the credit card off. You will simply forfeit the initial certificate of deposit of $500.
However, assuming all goes well and you are successful at credit card management and building your credit score, you can continue to manually raise your credit limit by opening a new C.D. for another $500, or more. This way, as previously mentioned, you already have the money put aside to pay off the card if hard times were to hit. And if tough times did hit and your credit card management skills proved worthy, you could even ask the bank to temporarily raise your credit limit without opening a new certificate of deposit (and thus keeping liquid cash).
You are building equity in yourself. More to the point, you are building equity and wealth in your own life. And, giving yourself another solid option and further buying power as you build your credit score and wealth.
Credit Cards – Rewards, Interest Rates & Management
There are many credit card perks and rewards options out there. I would choose the perks/rewards that will fit your life best. But you may be limited in your choices at the beginning until you build your credit score enough. With the world as it is in terms of coronavirus (COVID-19) and all, a cash-back rewards option is probably best.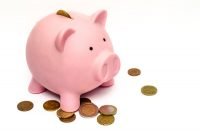 As for the interest rate, obviously look for the lowest rate you can get. Unfortunately, with an initial secured credit card, you will most likely have to deal with a very high-interest rate. You can successfully avoid paying that high-interest rate by always paying off the card balance on-time each month, which, in truth, is a key aspect of truly living within your means. Watch out for any added fees, including avoiding a yearly/annual fee, if possible. 
Finally, if possible, I highly recommend placing another $500 in a reserve savings account that you only use in an emergency. If hard times do befall you, you have a backup to pay off the card. Each time you manually increase your credit card limit via C.D., add the same amount to the reserve savings account. This will ensure that you are always living within your real means as you successfully build your wealth.
Let me know if you have any further questions by commenting below.
Sincerely, Gnosis
---
Afterthoughts: Best Way to Make Extra Money Online – Tips
The best way to make extra money online starts with real value and keeping what cash you have in hand at present as liquid and safe yet accessible as possible. Even more than platinum, gold, silver, copper, diamonds, precious gems, titanium, indium, stocks, mutual funds, cryptocurrency, and on and on, cash is the gold standard, for now. American cash is the gold standard, now.
I fear the current incompetent, whiny, dishonest president Trump and severely broken American political environment and Coronavirus (COVID-19) situation in general, along with so much discord and dishonesty among America's people, has damaged America's reputation for a long time to come. And let's be honest, there are at least two kinds/types of Americans. There are right and wrong choices. Honesty, truth, facts, evidence, and listening to all sides at least enough to weigh the current hard facts and evidence carefully, matters. Yet remaining open to further evidence and facts as they roll in, to tweak our point of view to meet the real facts and evidence, honestly.
Not arbitrarily changing, saying, and dishonestly doing whatever with no/zero/none/zilch accountability or actual evidence and facts more often than not. No more lies and just making up facts and evidence whimsically like a 5 year old who puts on a superman costume and goes and jumps off the roof certain he can fly. Until he wakes up in the hospital, lucky to be alive. But this special little five year old, he is so special because of his blatant white privilege and the piles of seemingly endless cash his daddy gave him, he can do whatever he wants, no matter how stupid it or egregious the lying is, and with no/zero/none/zilch accountability, responsibility or consequence. That truly is magical. Magicians are all about facades. 
I wonder if what is happening now and the loss of American clout globally will damage the dollar's, and thus cash's, value? If it does, will it be permanent? Or will America be able to recover from it? I am not sure anymore, and that concerns me.
---
Ask A Life Advice Question
---
---
---
---
---