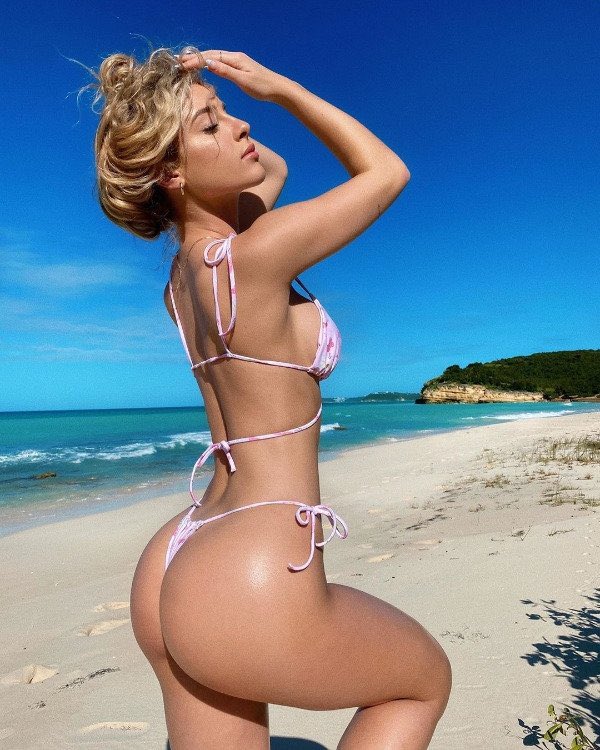 ---
---
Celebrity Body Types: Addison (Addison Rae Easterling)
---
The Four Body Types Scientific Identification: Body Type Two, BT2
Female/Woman
Genetically Underdeveloped Vertebrae (Muscles/Muscle Mass): 1 to 8; Sacrum (Possibly Lumbar and Thoracic)
Date of Birth: October 6, 2000
Age: 22  (as of 2022)
Unscientific/Nonsense Body Types Rough Correlations: Endomorph,  Kibbe/Soft Natural, Hormone/Ovary
---
---
Celebrity Addison Rae shows off her Body Type Two (BT2) shape figure/physique while taking
time off with friends and family including her boyfriend Omer Fedi. The full development of her
sacrum vertebra and related muscles/muscle mass is debatable. The candid images
reveal some skinny fat (cellulite, thin fat, loose skin, saggy skin, crepey skin, normal weight obesity) on no less than her upper back legs and buttocks, meaning she most likely has at least a slightly underdeveloped sacrum vertebra and possibly a lower lumbar vertebra or two, maybe even a thoracic.
Science recognizes that one pound of muscle mass burns six calories daily, but one pound of skinny fat/fat burns only two to three calories daily. Which directly affects metabolism (the more skinny fat and fat, the slower the metabolism). The mostly developed vertebrae, muscles, and muscle mass across the majority of her BT2 is an advantage that Body Type Three (BT3) and Body Type Four (BT4) human bodies (female or male) generally lack.
Diet, exercise, lifestyle, metabolism, and BMI matter. But so do genes/genetics/DNA. It will be interesting to see how well Addison Rae manages and maintains her body shape figure/physique as she ages.
---
---
---
Addison Rae Figure/Shape – BT2
Social media influencer, personality, and model Addison Rae enjoys a day at the ocean in her Body Type Two
shape/figure. With 88+ million followers presently,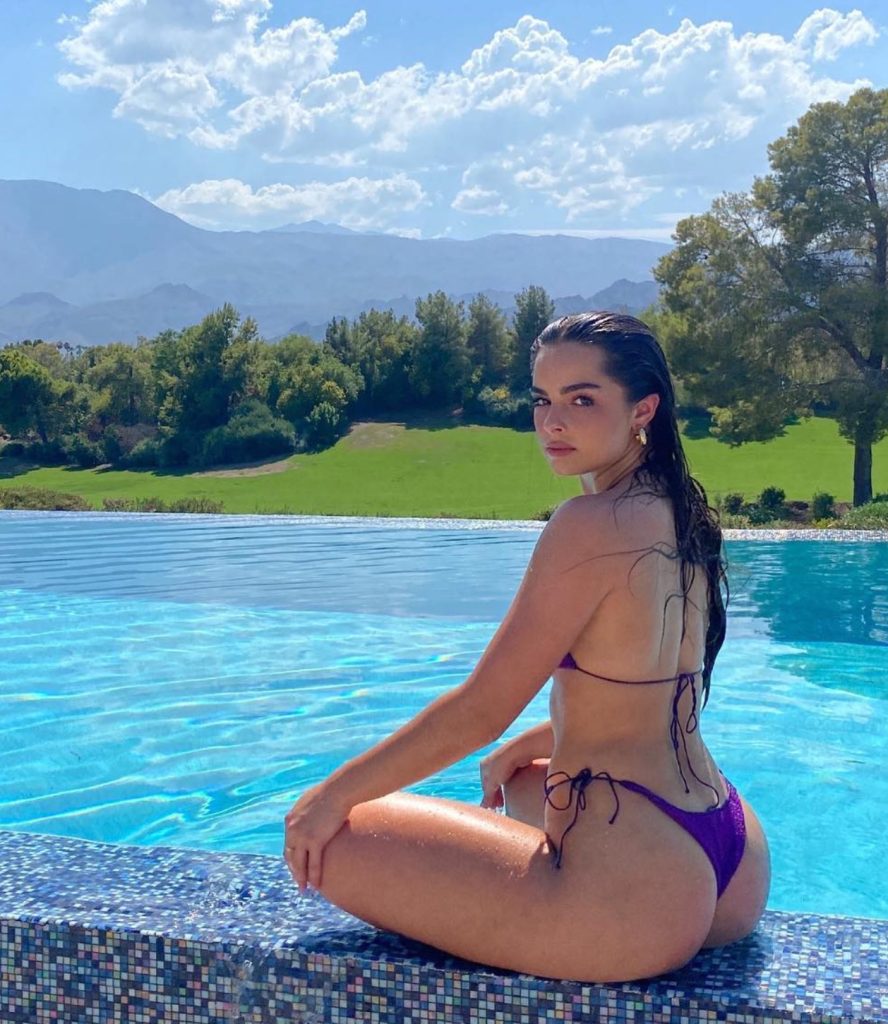 she was recognized as the highest-earning TikTok personality by Forbes in August 2020. In 2021, she made the Forbes "30 Under 30" social media influencers list, currently commanding 40+ million followers on Instagram and nearly 5 million on Twitter. She made her Hollywood movie debut in the film He's All That (2021).
Her net worth is estimated at $15 million. You can also find her on Facebook. See more Hollywood actress, dancer, singer, and star social media influencer/personality Addison Rae celebrity Body Type Two (BT2) photos on Google.
Review the Body Type Science Data or take the Scientific Body Type Quiz/Test for women and men.
---