---
---
Celebrity Body Types: Jake Gyllenhaal (Jacob Benjamin Gyllenhaal)
---
The Four Body Types Scientific Identification: Body Type One, BT1
Male/Man
Genetically Underdeveloped Vertebrae (Muscles/Muscle Mass): None/0
Date of Birth: December 19, 1980
Age: 42 (as of 2022)
Unscientific/Nonsense Body Types Rough Correlations: Mesomorph, Hormone/Liver
---
---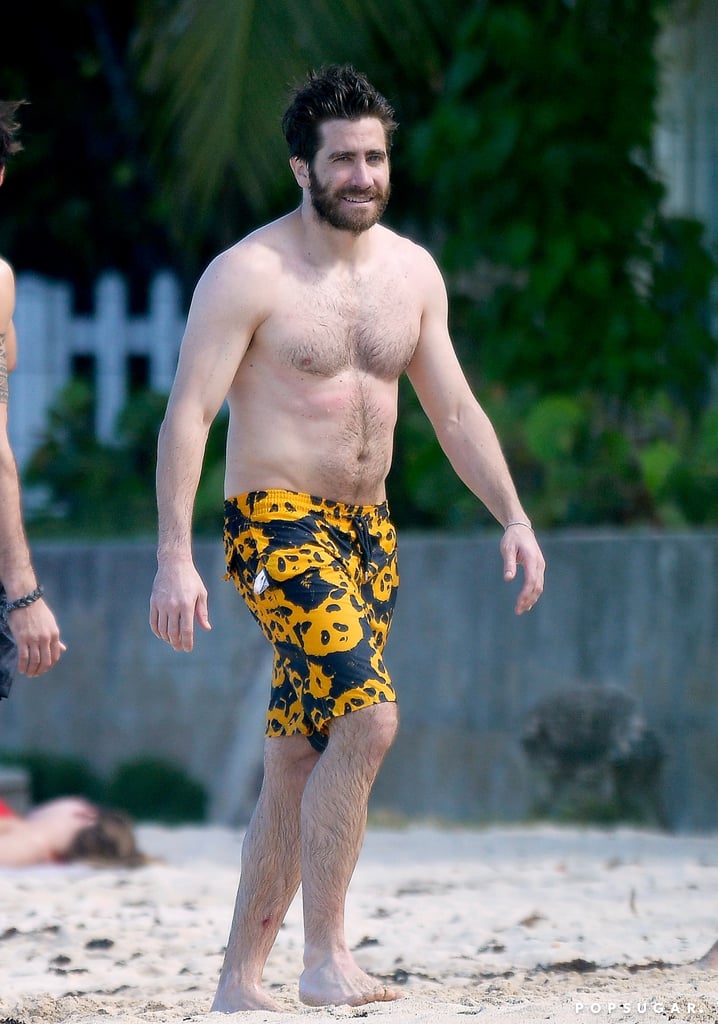 Celebrity Jake Gyllenhaal displays his Body Type One (BT1) shape physique/figure while taking time off at the
ocean with friends and family including his girlfriend Jeanne Cadieu. He is showing no signs of skinny fat
(cellulite, thin fat, loose skin, saggy skin,
crepey skin, normal weight obesity) anywhere on
his body. The fully developed vertebrae (posture) and muscles/muscle mass are obvious.
Science recognizes that one pound of muscle burns six calories per day, but one pound of skinny fat/fat only burns two to three calories. Which directly affects metabolism (the more skinny fat and fat, the slower the metabolism). Having a strong metabolism because of all that muscle and muscle mass, no less, is an advantage that a fully developed BT1 typically offers, including aging gracefully.
Diet, exercise, lifestyle, metabolism, and BMI matter. But so do genes/genetics/DNA. As he continues to age, it will be interesting to see how well Jake Gyllenhaal successfully maintains his body shape physique/figure.
---
---
---
Jake Gyllenhaal Physique/Figure – BT1
A-list Academy Award-nominated star Hollywood actor Jake Gyllenhaal shows off his Body Type One shape/physique/figure during his vacation. His entertainment career began in 1991 at the age of 11 when he made his acting debut as Billy Crystal's son in the hit comedy City Slickers. After appearing in the 1993 children's movie Josh and S.A.M., due to the fact that his parents were very protective, limiting his access to roles, he was only allowed in his father's (director and writer) productions including the 1993 dramatic romance A Dangerous Woman (alongside sister Maggie Gyllenhaal) and in the 1998 comedic film Homegrown.
Keeping him grounded and aware of his privilege, his parents strongly encouraged him to work regular summer jobs which included lifeguarding and busboying at a family friend's restaurant. Dropping out of Columbia University two years in, he focused his attention fully on acting with his first lead role in October Sky (1999), which received positive critical acclaim. Paying his dues in diversely successful parts including the cult-classic Donnie Darko (2001), Lovely and Amazing (2001), Bubble Boy (2001), Highway (2002), The Good Girl (2002), and Moonlight Mile (2002) culminated with his breakout lead role in the blockbuster science fiction movie The Day After Tomorrow in 2004.
A-List Superstar Hollywood Actor Jake Gyllenhaal Body Type One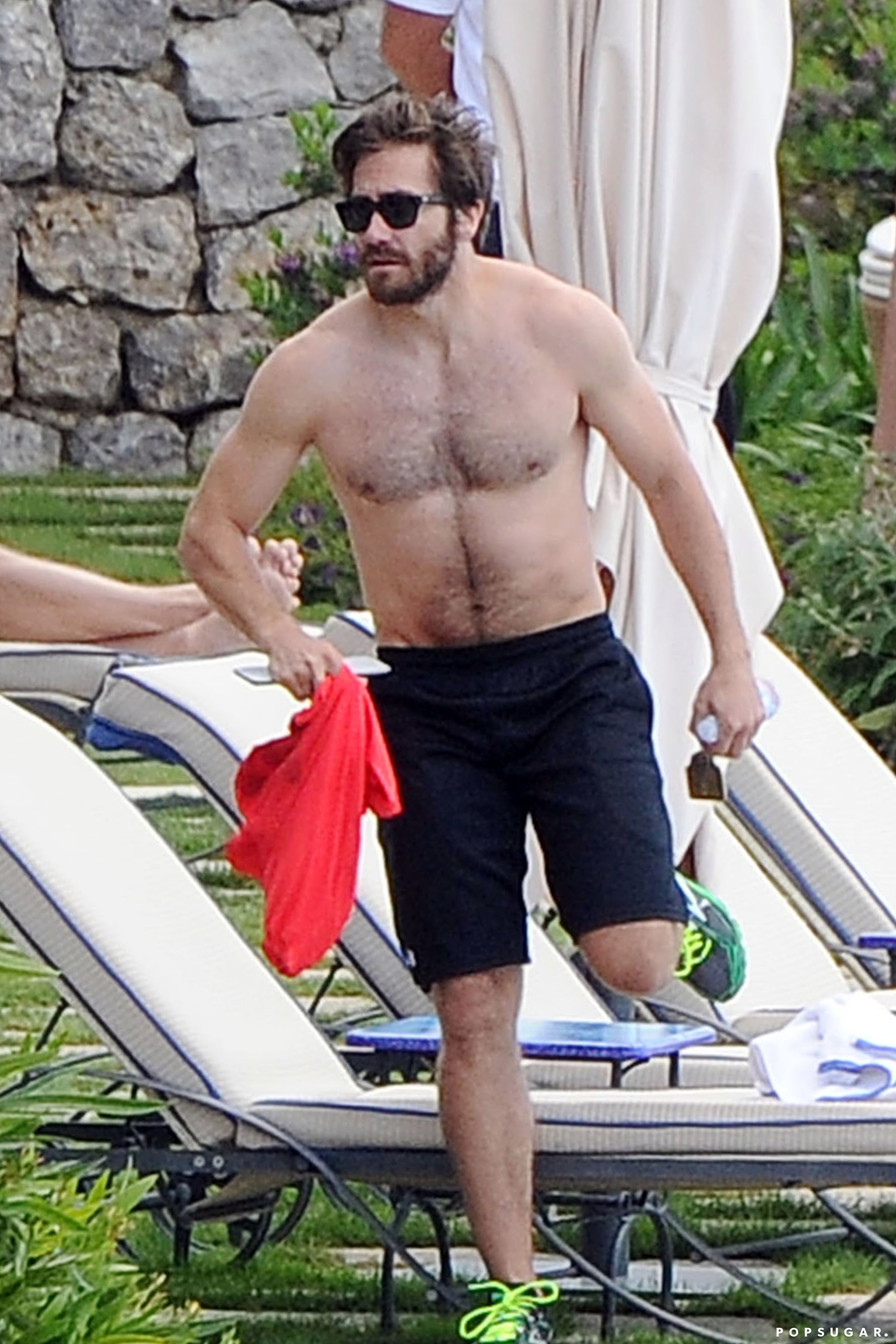 Starring credits in the 2005 motion pictures Proof, Jarhead, and The Man Who Walked Between the
Towers (voice) led to his Best Supporting Actor Academy Award-nominated portrayal as a "gay cowboy" with co-star Heath Ledger in the popular Ang Lee film Brokeback Mountain (2005), skyrocketing him to global fame. Further starring roles over the years include Zodiac (2007), Rendition (2007), Brothers (2009), Prince of Persia: The Sands of Time (2010), Love & Other Drugs (2010), Source Code (2011), End of Watch (2012), Prisoners (2013), Enemy (2013), Nightcrawler (2014), Southpaw (2015), Everest (2015), Demolition (2015), Accidental Love (2015), Nocturnal Animals (2016), Okja (2017), Stronger (2017, Life (2017), Wildlife (2018, Velvet Buzzsaw (2018), Spider-Man: Far from Home (2019), The Guilty (2021), and Ambulance (2022). His next upcoming movie is The Covenant (2023).
Moreover, he has appeared in the television shows Homicide: Life on the Street (NBC), Molto Mario (Food Network), and Inside Amy Schumer (Paramount Plus/Comedy Central), to name a few. As well, his live stage theatrical debut came in Kenneth Lonergan's 2002 revival of This Is Our Youth at the Garrick Theatre in London. He performed Off-Broadway in Nick Payne's 2012 play If There Is I Haven't Found It Yet at the Roundabout Theatre Company's Laura Pels Theatre, subsequently showcasing his talent on Broadway in Payne's Constellations (2015) at the Samuel J. Friedman Theatre. He is also Tony Award-nominated for his role in Sea Wall/A Life (2021, Best Performance by a Leading Actor in a Play) and as a producer in Slave Play (2022, Best Play).
Activist Jake Gyllenhaal Figure/Body Shape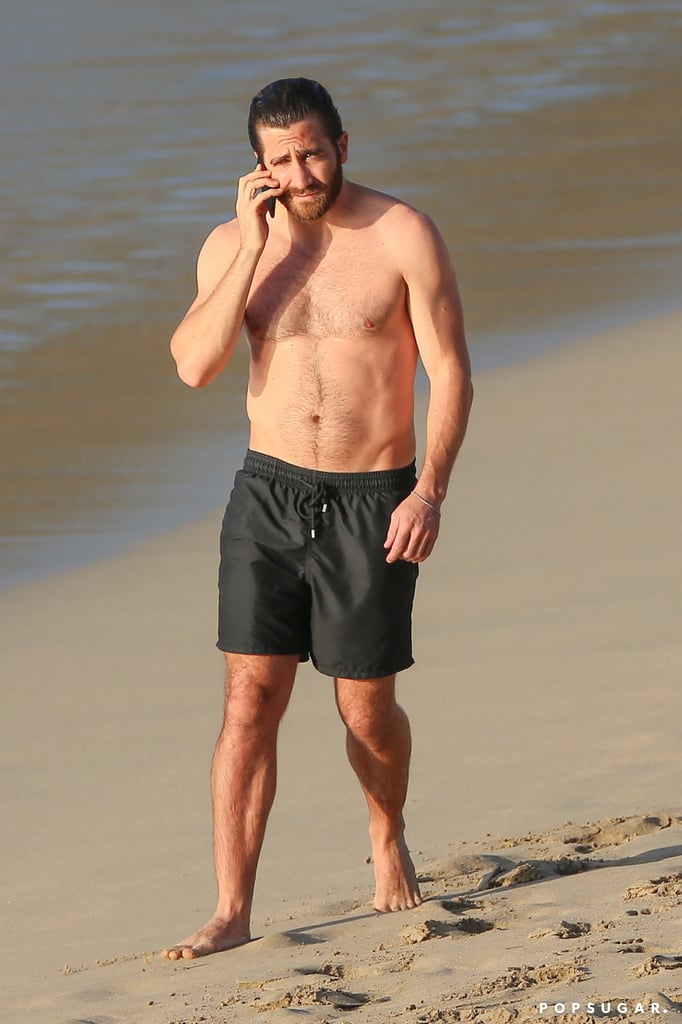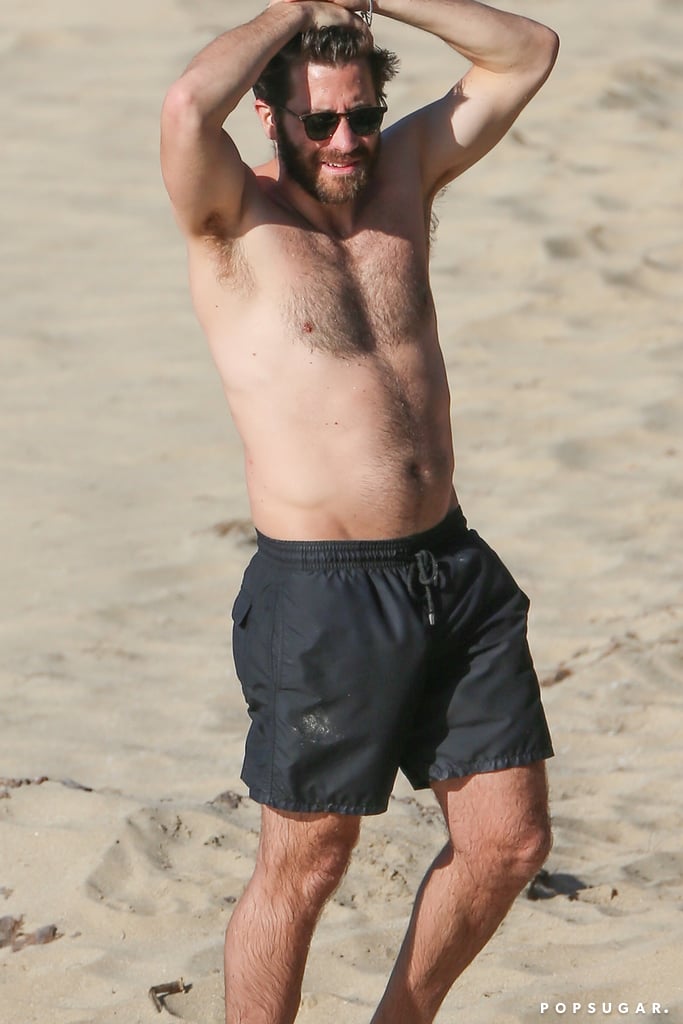 As an activist, he helps raise awareness about climate change, supporting Future Forests and Greta Thunberg. His philanthropy over the years has centered on helping the American Civil Liberties Union, New Eyes for the Needy, Stand Up to Cancer, Anti-Recidivism Coalition, Headstrong Project (military veterans suffering post-traumatic stress disorder/PTSD), and September 11, 2001 attack victims. His demanding acting responsibilities help increase his metabolic rate by encouraging the burning of more calories which keeps any excess fat weight at bay, thus allowing Jake Gyllenhaal to maintain his physique/figure. Naomi Foner Gyllenhaal and Stephen Gyllenhaal are his mother and father. 
He has an estimated net worth of $80 million. You can catch him on social media including Instagram, Facebook, and Twitter. See more A-list superstar Hollywood actor Jake Gyllenhaal celebrity Body Type One (BT1) photos on Google. \Review the Body Type Science Data or take the Scientific Body Type Quiz/Test for women and men.
---