---
---
Celebrity Body Types: Jessica Alba (Jessica Marie Alba)
---
The Four Body Types Scientific Identification: Body Type One, BT1
Female/Woman
Genetically Underdeveloped Vertebrae (Muscles/Muscle Mass): None/0
Date of Birth: April 28, 1981
Age: 41 (as of 2022)
Unscientific/Nonsense Body Types Rough Correlations: Ectomorph, Kibbe/Soft Classic, Hormone/Ovary
---
---
Celebrity Jessica Alba shows offs her Body Type One (BT1) shape/figure while on vacation at the
beach. The candid images reveal no real signs of skinny fat (cellulite, thin fat, loose/saggy skin, crepey skin, normal weight obesity), even at 41
years old.  Although, there are hints of cellulite on her upper back legs. Science recognizes that one (1) pound of muscle burns six (6) calories daily but one (1) pound of fat/skinny fat only burns two (2) to three (3) calories, which directly affects metabolism.
Having all those developed vertebrae, muscles, and muscle mass assists greatly in terms of metabolism (BMR) and metabolic rate. All of which has helped over the years with keeping any excess fat weight at bay. BMI and genetics/DNA are important, but diet, exercise, and lifestyle also matter.
Keeping in shape for all of her popular Hollywood movies including Fantastic Four (2004), Sin City (2005), Into the Blue (2005), Awake (2007), Machete (2010), Entourage (2105), and Mechanic: Resurrection (2015) likely further helped increase her metabolic rate to burn more calories. As the years pass, it will be interesting to see how well Jessica Alba maintains her body shape figure. Could she possibly be a Body Type Two (BT2) with an underdeveloped lumbar vertebra(e) and/or sacrum?
---
---
---
Jessica Alba Figure/Shape – BT1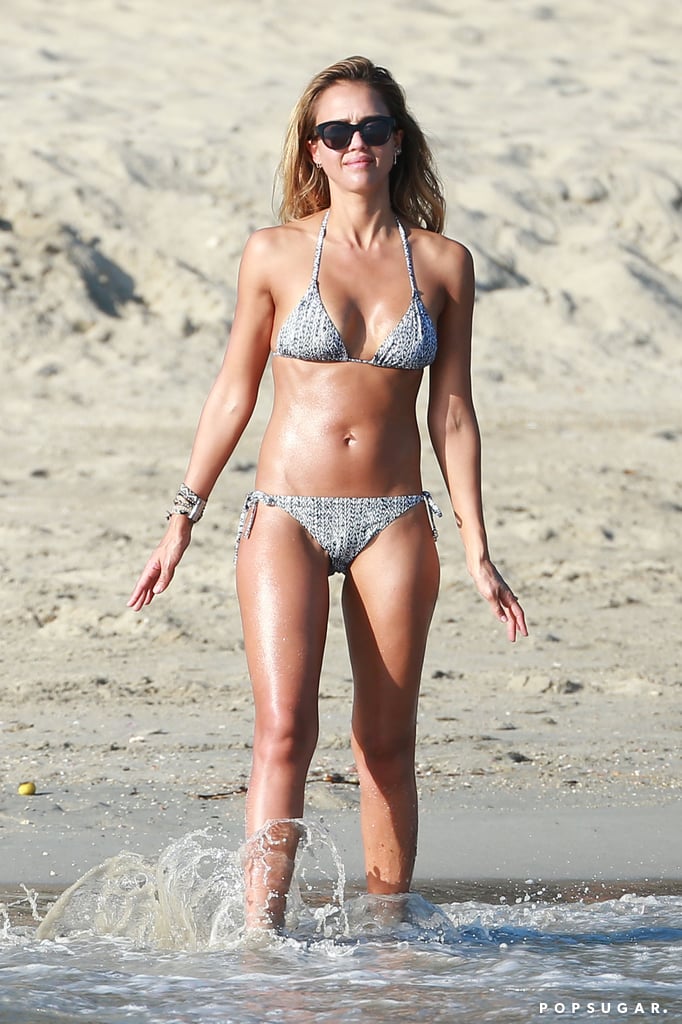 Actress and businesswoman Jessica Alba enjoys time off at the ocean in her Body Type One figure/shape with friends and family, including her husband Cash Warren.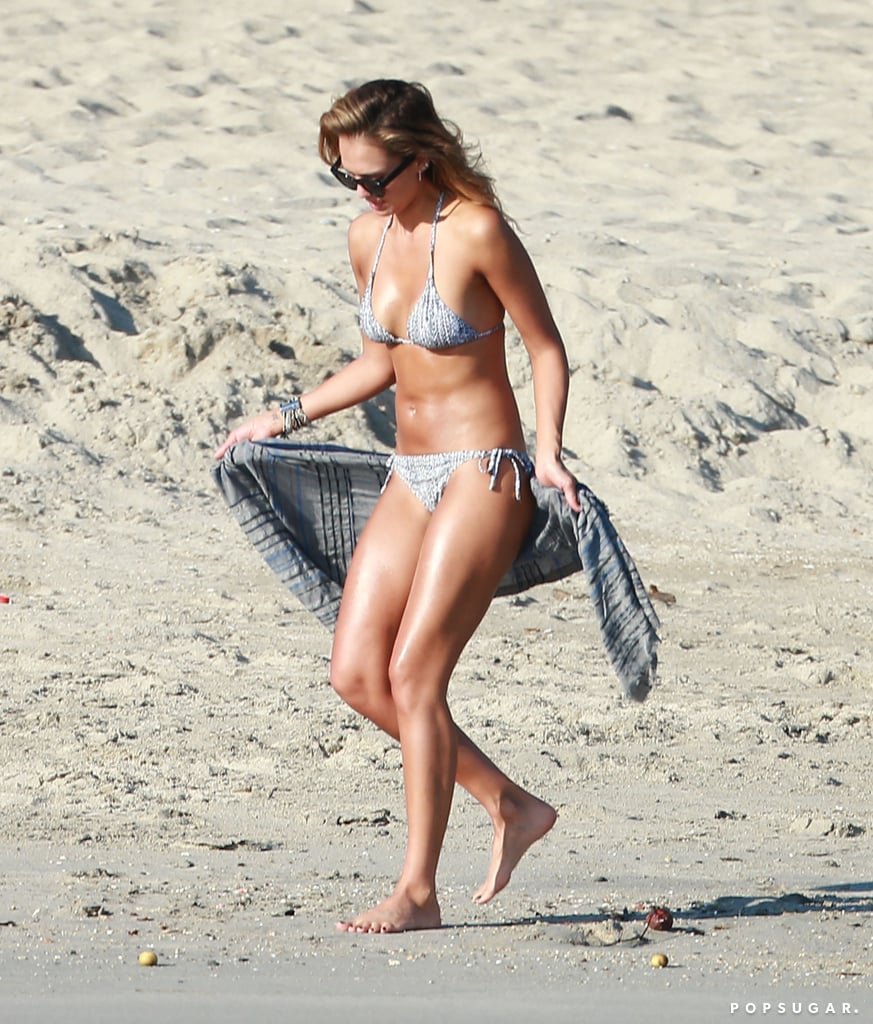 Her entertainment career started at age 13 with roles in Camp
Nowhere and The Secret World of Alex Mack. She rose to stardom at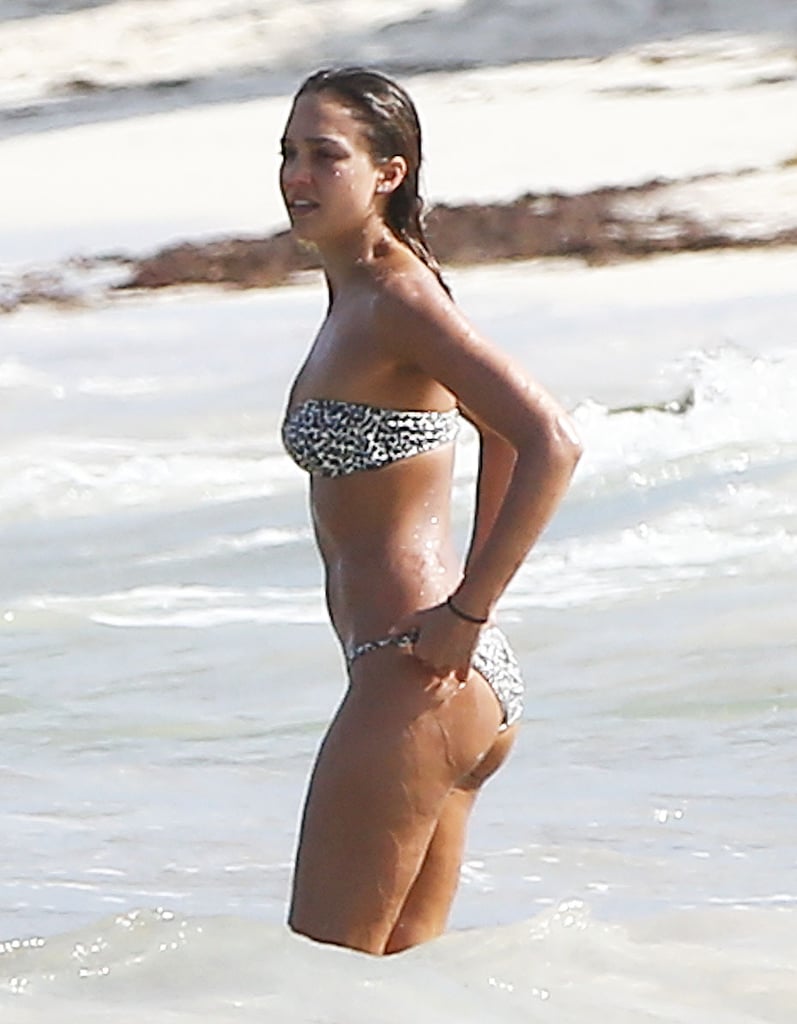 19 as the lead actress in the FOX television series Dark Angel, for which she received a Golden Globe nomination. At 29, she placed acting on the back burner and founded The Honest Company, which sells nontoxic-household goods. The company is now valued at over $2 billion.
Her personal net worth is estimated at $400 million dollars. See more entrepreneur, businesswoman, actress, and Hollywood star Jessica Alba celebrity Body Type One (BT1) photos on Google. Review the Body Type Science Data or take the Scientific Body Type Quiz/Test for women and men.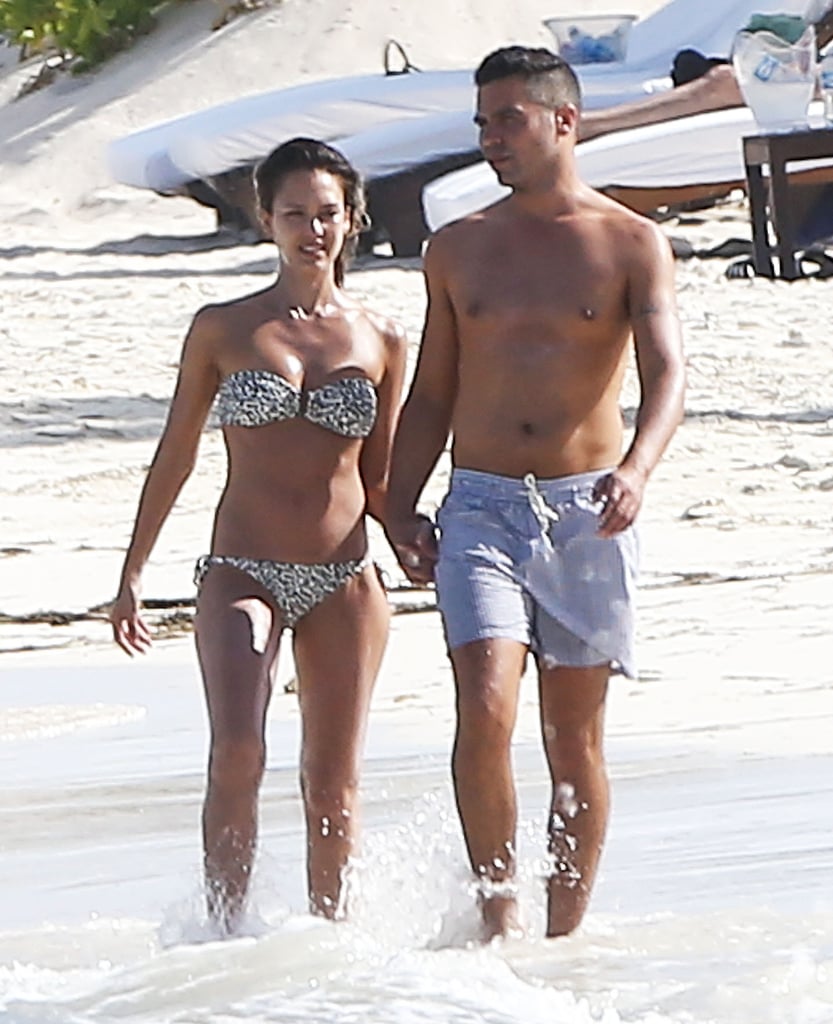 ---