---
---
Celebrity Body Types: Kevin Durant (Kevin Wayne Durant, AKA KD)
---
The Four Body Types Scientific Identification: Body Type One, BT1
Male/Man
Genetically Underdeveloped Vertebrae (Muscles/Muscle Mass): None/0
Date of Birth: September 29, 1988
Age: 34 (as of 2022)
Unscientific/Nonsense Body Types Rough Correlations: Ectomorph, Hormone/Adrenal

Learn How The Four Body Types Determines A Celebrity Body Type Like Kevin Durant
---
---
Celebrity Kevin Durant displays his Body Type One (BT1) shape physique/figure while on vacation at the beach with
friends and family including his girlfriend Cassandra Anderson. The fully developed vertebrae (posture) and muscles/muscle mass are obvious. He is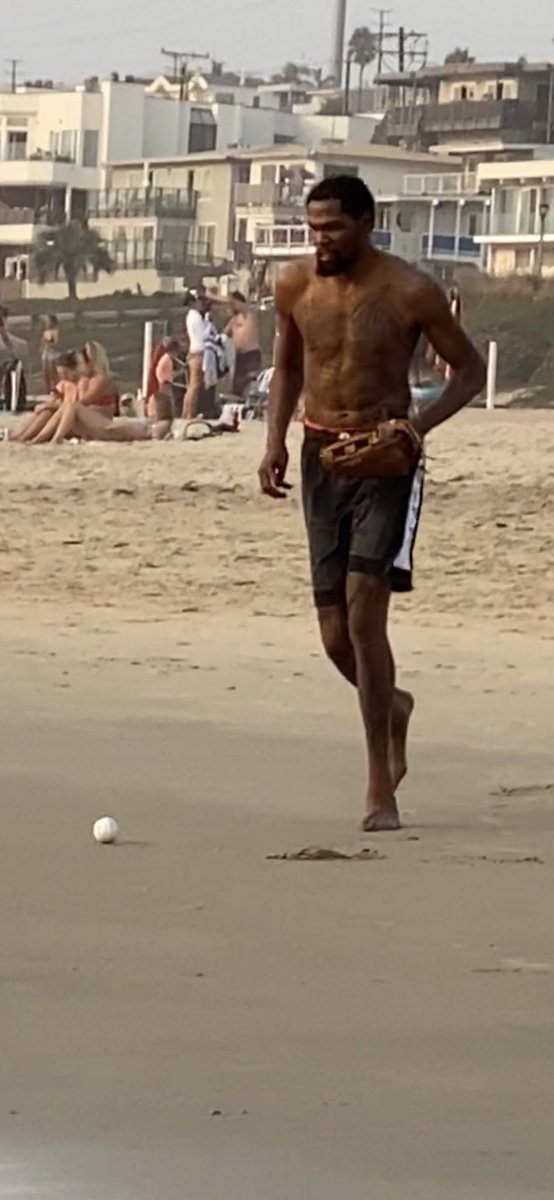 showing no signs of
skinny fat (cellulite, thin fat, loose skin, saggy skin, crepey skin, normal weight obesity) anywhere on his body.
One pound of muscle burns six calories per day, but one pound of skinny fat/fat only burns two to three calories. Which directly affects metabolism (the more skinny fat and fat, the slower the metabolism). Having a strong metabolism because of all that muscle and muscle mass, no less, is an advantage that a fully developed BT1 offers, including aging gracefully.
Diet, exercise, lifestyle, metabolism, and BMI matter. But so do genes/genetics/DNA. It will be interesting to see how well Kevin Durant successfully maintains his muscular body shape physique/figure as he continues to age.
---
---
---
Kevin Durant Physique – BT1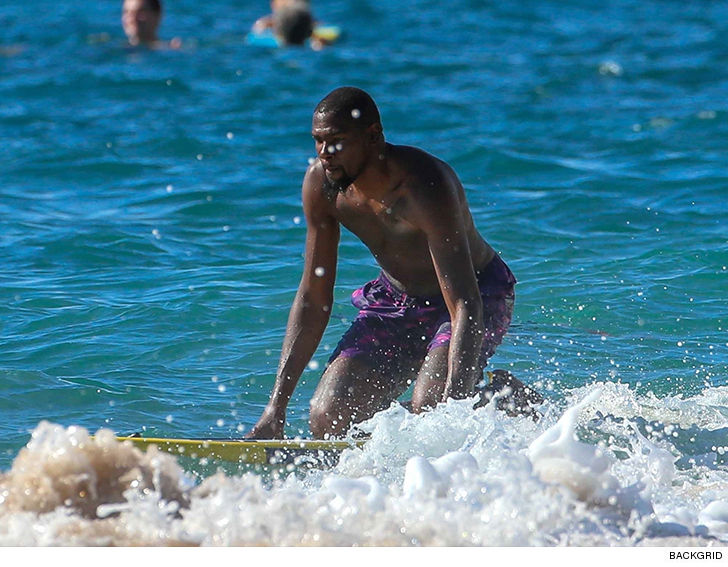 National Basketball Association (NBA) champion superstar Kevin Durant shows off his Body Type One
shape/physique during time off. Heavily recruited in high school, he spent one year at the college level playing with the University of Texas at Austin before being drafted in the first round of the 2007 NBA draft as the #2 pick by the Seattle SuperSonics. After nine seasons with the franchise, which moved to Oklahoma City in 2008 and renamed the Thunder, he signed with the Golden State Warriors in 2016, subsequently winning consecutive NBA championships in 2017 and 2018.
In the 2019 NBA finals, he sustained an Achilles injury, joining the New Jersey Nets as a free agent that summer. He is widely regarded as one of the greatest players of all time (G.O.A.T) along with the likes of Michael Jordan, Kobe Bryant, Shaquille O'Neal, and LeBron James, no less. Staying in shape for his demanding professional basketball career over the years has further helped increase his metabolic rate which encourages the burning of more calories, all of which assist with keeping any excess fat weight at bay.
Kevin Durant Body Type One Shape
His list of accomplishments and awards includes being the first college freshman to be named Naismith College Player of the Year. Along with his two NBA championships, he is credited with
the NBA Rookie of the Year Award, NBA Most Valuable Player Award, two Finals MVP Awards, two NBA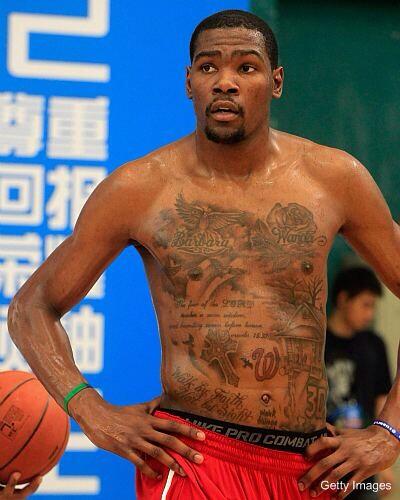 All-Star Game Most Valuable Player Awards, and four NBA scoring titles. Moreover, he has been named to ten All-NBA teams (including six First Teams), selected 12 times as an NBA All-Star, and in 2021 he was named to the NBA 75th Anniversary Team.
As a U.S. men's national team member, Kevin Durant has won three Olympic gold medals (2012, 2016, and 2020) and is the leading scorer in Team USA's men's Olympic basketball history. He also won gold at the 2010 FIBA World Championship. One of the highest-earning basketball players in the world, he also benefits from huge endorsement deals with companies including Foot Locker and Nike. He has a solid reputation for philanthropy. In 2012, he dabbled with acting, appearing in the film Thunderstruck.
His net worth is estimated at $200 million. You can catch him on social media including Facebook and Twitter. See more professional NBA player Kevin Durant celebrity Body Type One (BT1) photos on Google.
Review the Body Type Science Data or take the Scientific Body Type Quiz/Test for women and men.  
---