---
---
Celebrity Body Types: Jeff Bezos (Jeffrey Preston Bezos)
---
The Four Body Types Scientific Identification: Body Type One, BT1 (Possible Body Type Two)
Male/Man
Genetically Underdeveloped Vertebrae (Muscles/Muscle Mass): None/0 (Possibly Lumbar)
Date of Birth:  January 12, 1964
Age: 59 (as of 2023)
Unscientific/Nonsense Body Types Rough Correlations: Mesomorph, Hormone/Liver
---
---
Celebrity Jeff Bezos displays his Body Type One (BT1) shape physique/figure while taking time off at the ocean with
friends and family including his partner Lauren
Sanchez. He is showing no real signs of skinny fat (cellulite, thin fat, loose skin, saggy skin, crepey skin, normal weight obesity) anywhere on his body. Although, at age 58 the fully developed vertebrae (posture) and muscles/muscle mass have become more debatable in terms of a possible underdeveloped lumbar vertebra, or several.
Science recognizes that one pound of muscle burns six calories per day, but one pound of skinny fat/fat only burns two to three calories. Which directly affects metabolism (the more skinny fat and fat, the slower the metabolism). Having a strong metabolism because of all that muscle and muscle mass, no less, is an advantage that a fully developed BT1 typically offers, including aging gracefully.
Diet, exercise, lifestyle, metabolism, and BMI matter, but so do genes/genetics/DNA. It will be interesting to see how well Jeff Bezos successfully maintains his body shape figure/physique as he continues to age. Is he really a Body Type Two (BT2)?
---
---
---
Jeff Bezos Physique/Figure – BT1
Billionaire businessman Jeff Bezos shows off his Body Type One shape/physique during his vacation.
Upon graduating from Princeton University in 1986 with degrees in
electrical engineering and computer science, he worked on Wall Street in diverse related fields from 1986 to 1994. He founded Amazon in late 1994 as an online bookstore, eventually extending its scope to a vast variety of other e-commerce products and services from no less than clothing, food, household, automotive, and electronic items to video and audio streaming, cloud computing, and artificial intelligence via Amazon Prime Video and Amazon Web Services. 
Expanding his horizons, he founded the aerospace manufacturer and sub-orbital spaceflight services company Blue Origin in 2000, reaching space in 2015 while successfully landing back on Earth with the New Shepard vehicle. As well, he purchased the newspaper The Washington Post in 2013 for $250 million. His venture capital firm, Bezos Expeditions, manages many other investments including the biotechnology company Altos Labs.  
Billionaire Amazon Businessman Jeff Bezos Body Type One
His numerous accolades include founding the world's largest online sales company, the largest internet company by revenue, the largest provider of virtual assistants and cloud infrastructure services, and being the first centibillionaire on the Forbes wealth index. Forbes officially designated him the "richest man in modern history" when his net worth increased to $150 billion in 2018. Moreover, according to Forbes, in 2020 he had a net worth exceeding $200 billion.
In 2021, he stepped down as the CEO and President of Amazon, replaced by Andy Jassy, and took on the role of executive chairman. Active and demanding entrepreneur and businessman responsibilities help increase his metabolic rate by encouraging the burning of more calories which keeps any excess fat weight at bay, thus allowing Jeff Bezos to maintain his physique/figure. As a philanthropist, he focuses on health, protecting journalism, homelessness, climate change, sustainability, the environment, and education, with donations to Fred Hutchinson Cancer Research Center, Worldreader, Reporters Committee for Freedom of the Press, Breakthrough Energy Ventures, Environmental Defense Fund, Natural Resources Defense Council, The Nature Conservancy, World Resources Institute, and World Wildlife Fund, to name a few, along with his Bezos Earth Fund. He was previously married to MacKenzie Scott.
His net worth is estimated at $115 billion. You can catch him on social media including Instagram and Twitter. See more entrepreneur, media proprietor, investor, businessman, and billionaire Amazon founder, former president and CEO, and current executive chairman Jeff Bezos celebrity Body Type One (BT1) photos on Google.
Review the Body Type Science Data or take the Scientific Body Type Quiz/Test for women and men.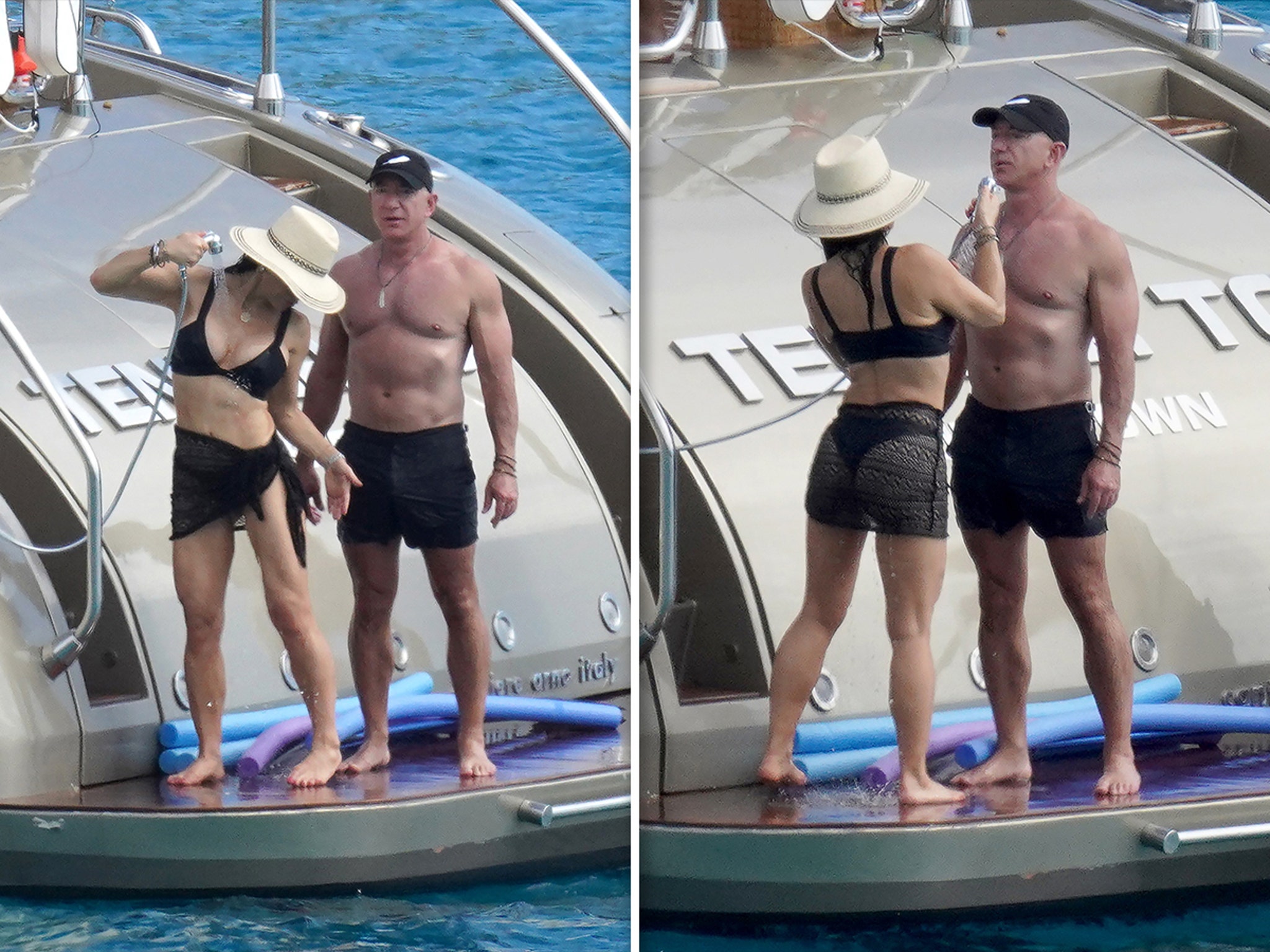 ---