---
---
Celebrity Body Types: Tom Brady (Thomas Edward Patrick Brady Jr.)
---
The Four Body Types Scientific Identification: Body Type One, BT1
Male/Man
Genetically Underdeveloped Vertebrae (Muscles/Muscle Mass): None/0
Date of Birth: August 3, 1977
Age: 45 (as of 2022)
Unscientific/Nonsense Body Types Rough Correlations: Mesomorph, Hormone/Adrenal
Learn How 

The Four Body Types

Determines A Celebrity Body Type Like Tom Brady
---
---
Celebrity Tom Brady displays his Body Type One (BT1) shape physique/figure at the beach with his ex-wife
Gisele Bündchen and family. The fully developed vertebrae (posture) and
muscles/muscle mass are obvious. He is showing no signs of skinny fat (cellulite, thin
fat, loose skin, saggy
skin, crepey skin, normal weight obesity) anywhere on his body.
One (1) pound of muscle mass burns six (6) calories per day, but one (1) pound of skinny fat/fat mass only burns two (2) to three (3) calories daily. Which directly affects metabolism (the more skinny fat and fat, the slower the metabolism). Having a strong metabolism because of all that muscle and muscle mass, no less, is an advantage that a fully developed BT1 offers, along with aging gracefully.
Diet, exercise, lifestyle, metabolic rate (BMR), and BMI matter. But so do genes/genetics/DNA. It will be very interesting to see if Tom Brady maintains his muscular physique/figure as his metabolism slows as he ages.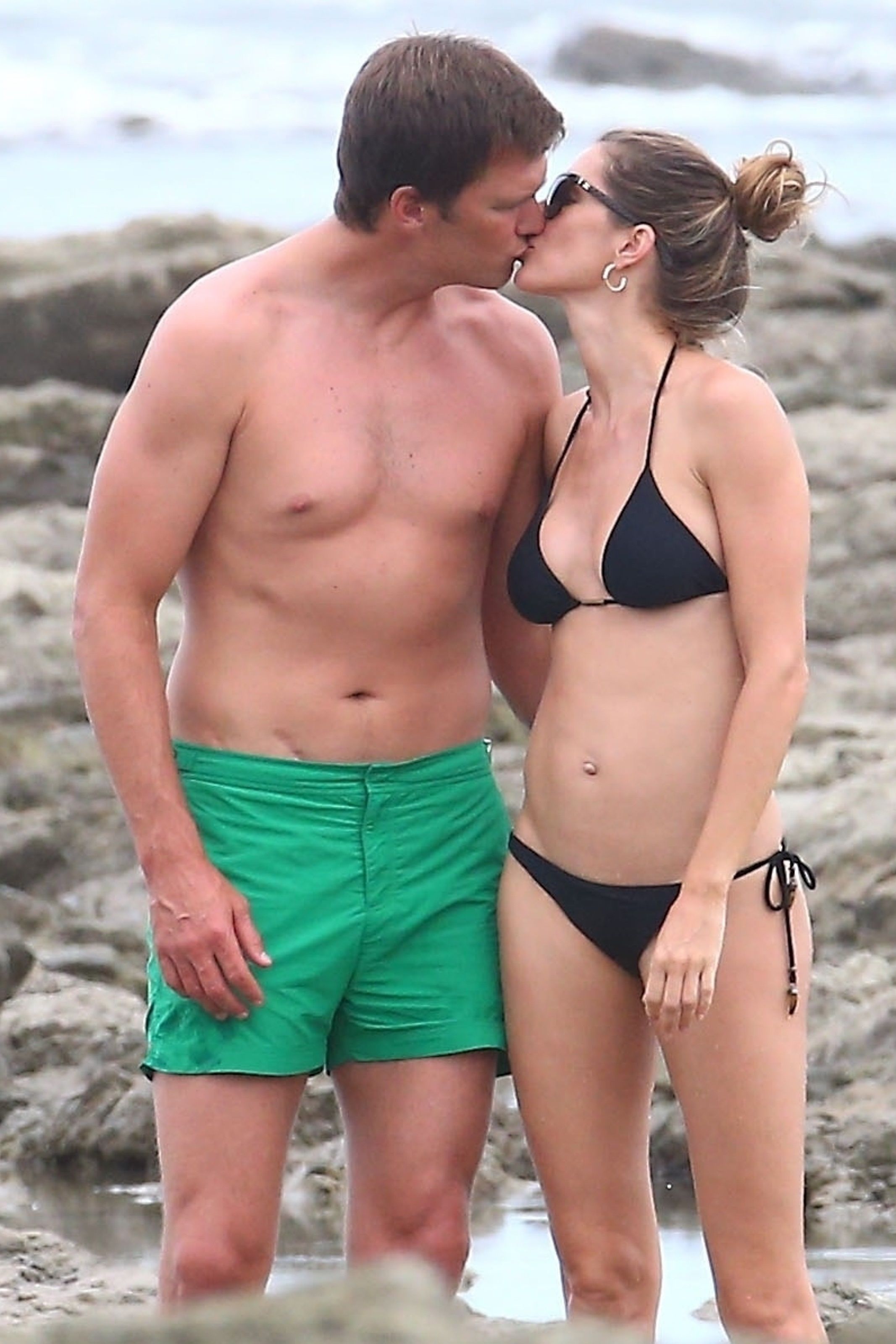 ---
---
---
Tom Brady Physique- BT1
Former New England Patriot & Tampa Bay Buccaneer retired NFL quarterback Tom Brady shows off his Body
Type One physique at the ocean while on holiday. He is well-known for eating a very healthy diet
due to his strenuous and demanding NFL starting quarterback job. Although when
he was younger he likely could eat and drink whatever he wanted with little consequence.
Moreover, all that muscle burns even more calories during physically strenuous activities like playing professional football, helping keep any excess fat at bay. Without question one of the Greatest of All Time (GOAT), he has won an unprecedented seven NFL Super Bowl titles. He won the Super Bowl MVP five times. His career accolades include never registering a losing season until his final year with Tampa Bay, being the NFL leader in career quarterback wins, quarterback regular-season wins, quarterback playoff wins, and Super Bowl MVP awards, along with being the only Super Bowl MVP for two different franchises.
His net worth is estimated at $250 million. You can catch him on social media including Instagram, Facebook, and Twitter. See more Hollywood star actor and G.O.A.T NFL superstar quarterback Tom Brady celebrity Body Type One (BT1) photos on Google.
Review the Body Type Science Data or take the Scientific Body Type Quiz/Test for women and men.
---