---
---
Celebrity Body Types: Tyra Banks (Tyra Lynne Banks – BanX)
---
The Four Body Types Identification: Body Type Two, BT2
Female/Woman
Genetically Underdeveloped Vertebrae (Muscles/Muscle Mass): 1 to 8; Lumbar, Sacrum (Possibly Thoracic)
Date of Birth: December 4, 1973
Age: 49 (as of 2022)
Unscientific/Nonsense Body Types Rough Correlations: Endomorph, Kibbe/Soft Dramatic, Hormone/Ovary
Learn How 

The Four Body Types

Determines A Celebrity Body Type Like Tyra Banks 
---
---
Celebrity Tyra Banks shows off her Body Type Two (BT2) shape figure/physique while on vacation with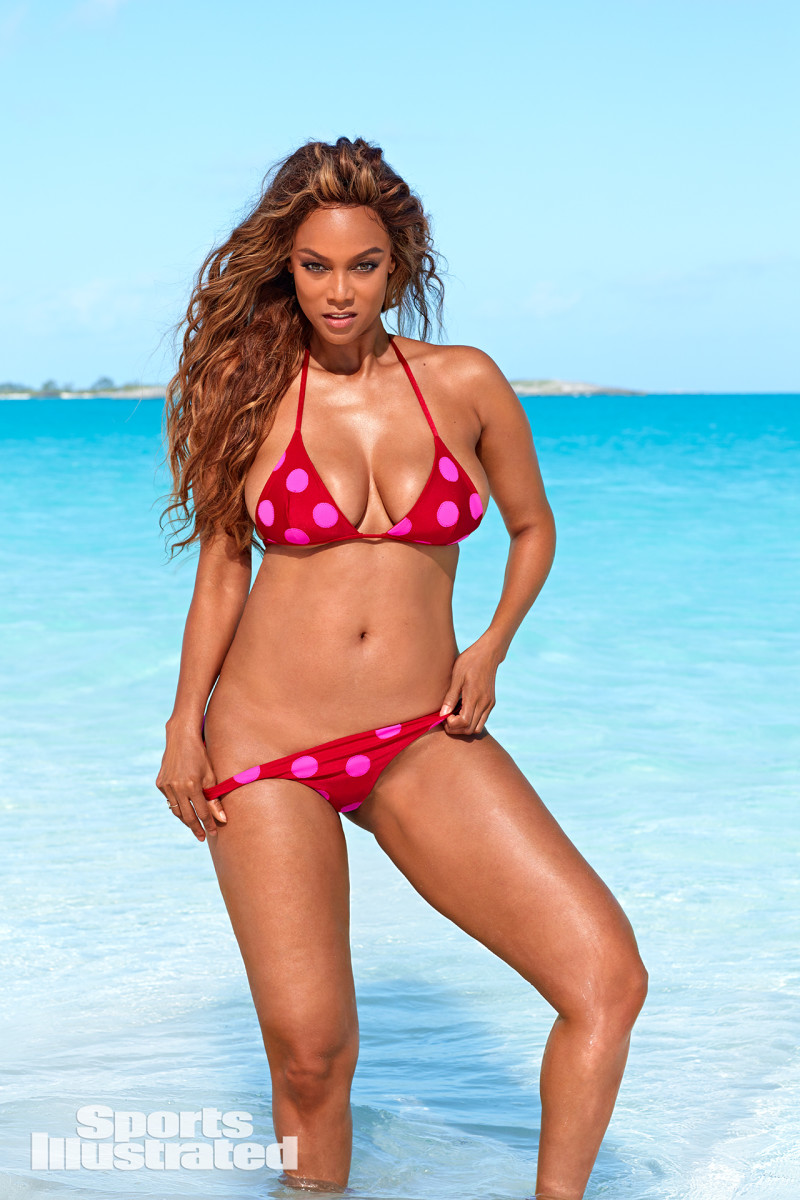 friend and family including her ex-partner Erik Asla. The full development of her vertebrae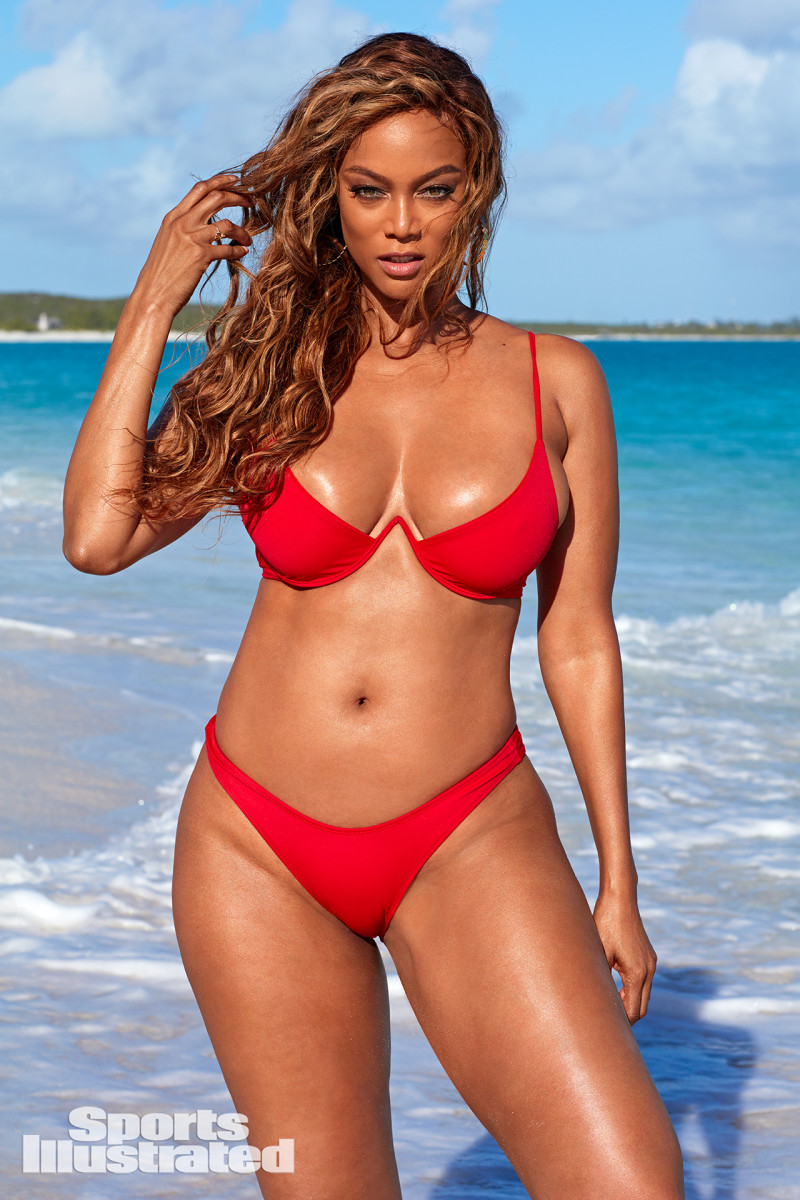 (posture) and muscles/muscle mass is
debatable. She is showing obvious signs of skinny fat (cellulite, thin fat, loose skin, saggy skin, crepey skin, normal weight obesity) on no less than her upper thighs, legs, buttocks, stomach, and lower back, meaning she likely has at least a slightly underdeveloped sacrum vertebra as well as a few lumbar vertebrae. Possibly even a thoracic vertebra, or several.
In her younger years, she likely would have been considered a Body Type One (BT1). Science recognizes that one pound of muscle burns six calories daily but one pound of fat/skinny fat only burns two to three calories. Which directly affects metabolism (the more skinny fat and fat, the slower the metabolism). Her mostly developed posture (vertebrae), muscles, and muscle mass across a good deal of her BT2 are clear, an advantage that BT3 and BT4 human bodies (female or male) lack.
Diet, exercise, lifestyle, metabolic rate (BMR), and BMI matter. But so do genes/genetics/DNA. It will be interesting to see how well Tyra Banks manages and maintains her weight and body shape figure/physique as she ages.
---
---
---
Tyra Banks Figure/Shape – BT2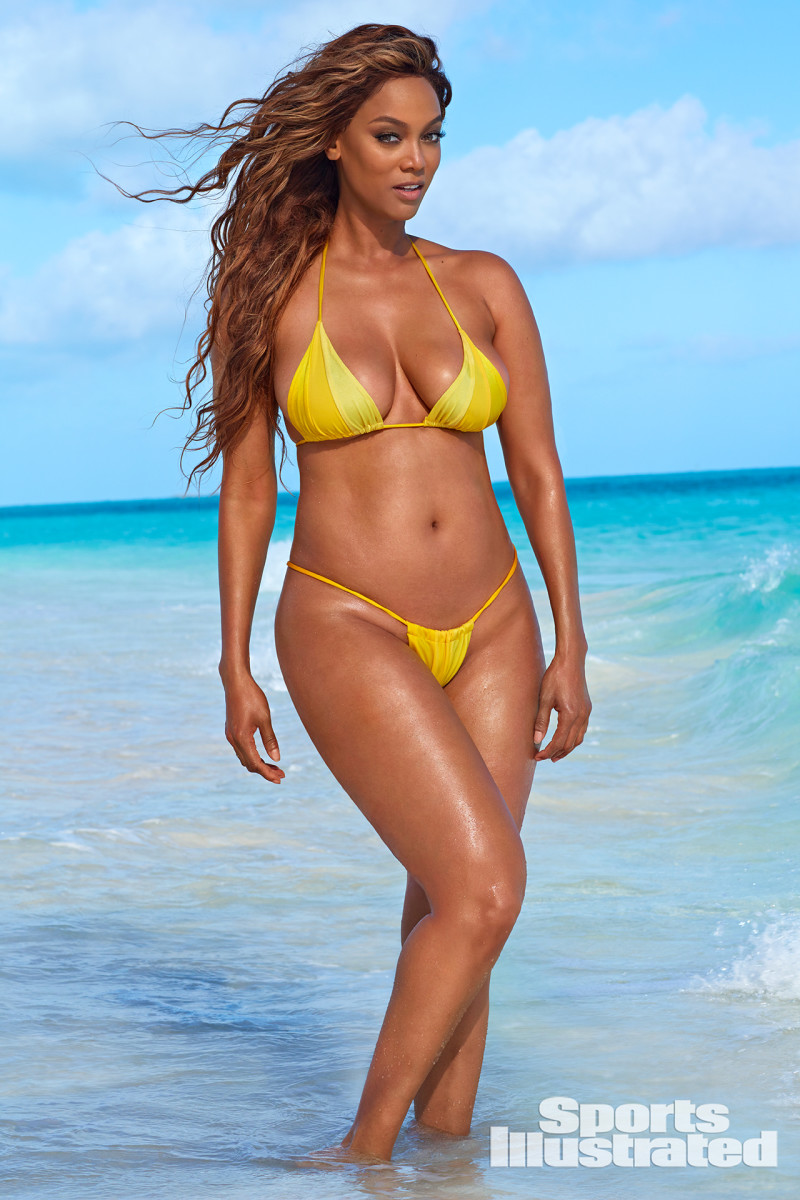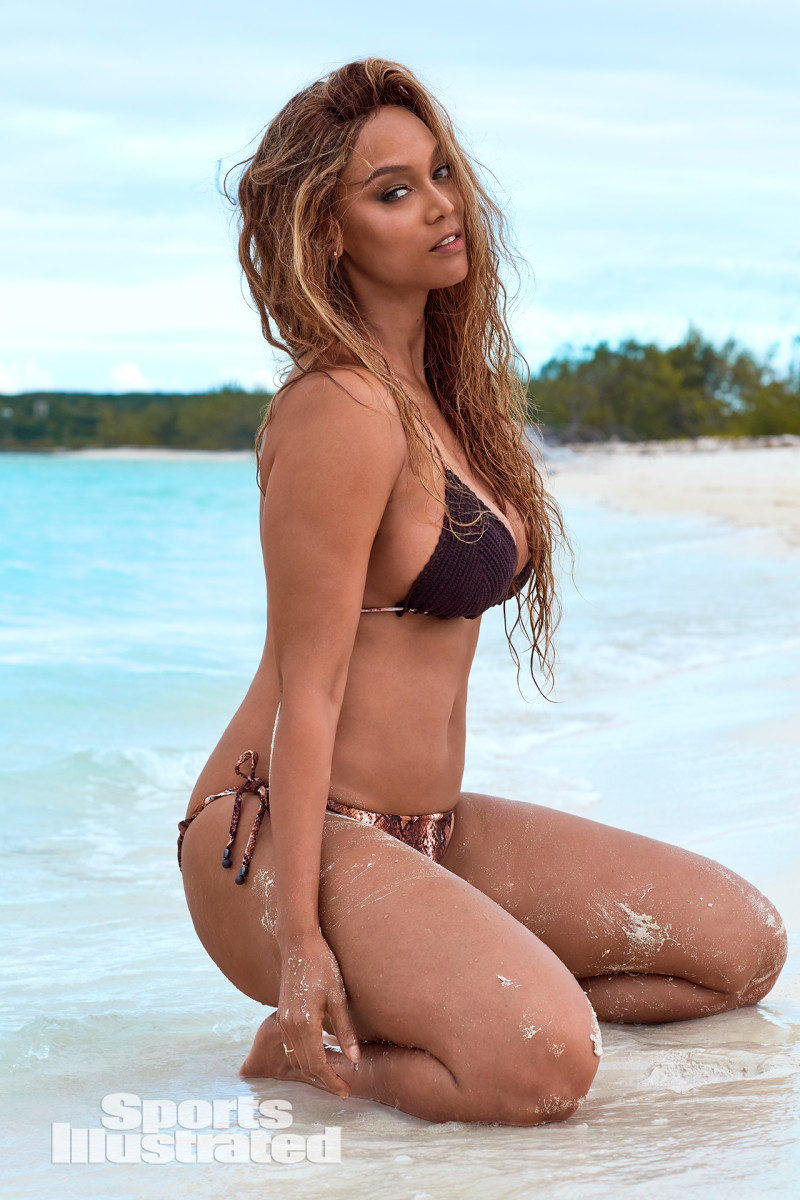 Emmy Award-winning television personality and Sports Illustrated (SI) swimsuit model Tyra Banks enjoys a day off in the hot tub in her Body Type Two shape/figure. Her entertainment career began at the young age of 15 as a model, being the first African-American woman to be featured on the covers of GQ and the Sports Illustrated Swimsuit Issue (three times total). As well, she was a Victoria's Secret Angel from 1997 to 2005, and by the early 2000s was one of the world's top-earning models. In 2003, she created the popular long-running reality television series America's Next Top Model (UPN, The CW, VH1), which she also executive produced and was the host presenter for the full twenty-two seasons until it was canceled in 2015.
Her long list of television shows include The Fresh Prince of Bel-Air (1993, NBC), Just Shoot Me! (1999, NBC), The Hughleys (1999, UPN), Gossip Girl (2009, The CW) and Glee (2013, FOX), Black-ish (2015 & 2016, ABC), America's Got Talent (2017 & 2018, NBC), and Celebrity Watch Party (2020, FOX), to name a few, while currently hosting Dancing with the Stars (2020 to present, ABC). Moreover, she hosted The Tyra Banks Show on The CW from 2005 to 2010 which was nominated for three Daytime Emmy Awards including in 2007 for Outstanding Talk Show and winning in 2008 and 2009 for Outstanding Talk Show/Informative.
Television Personality and Model Tyra Banks Body Type Two Shape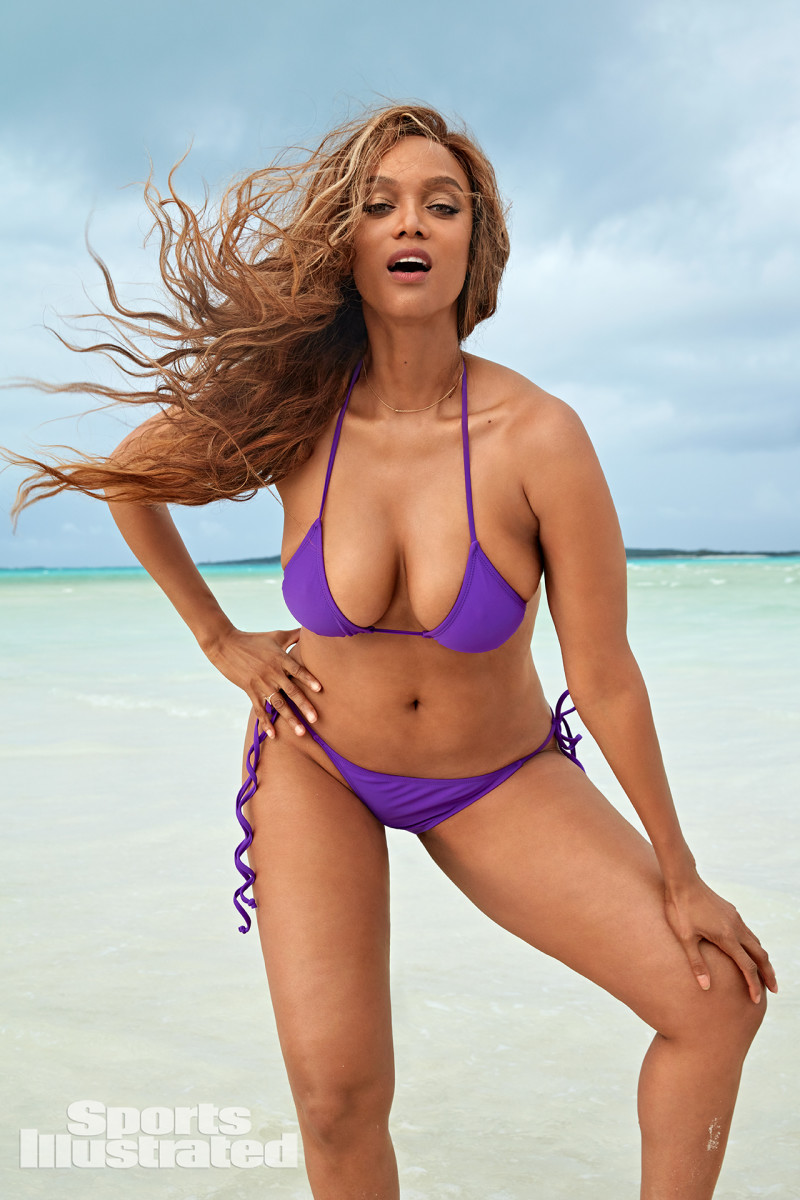 Her film debut was in the 1995 drama Higher Learning. She also appeared in Life-Size (2000), Coyote Ugly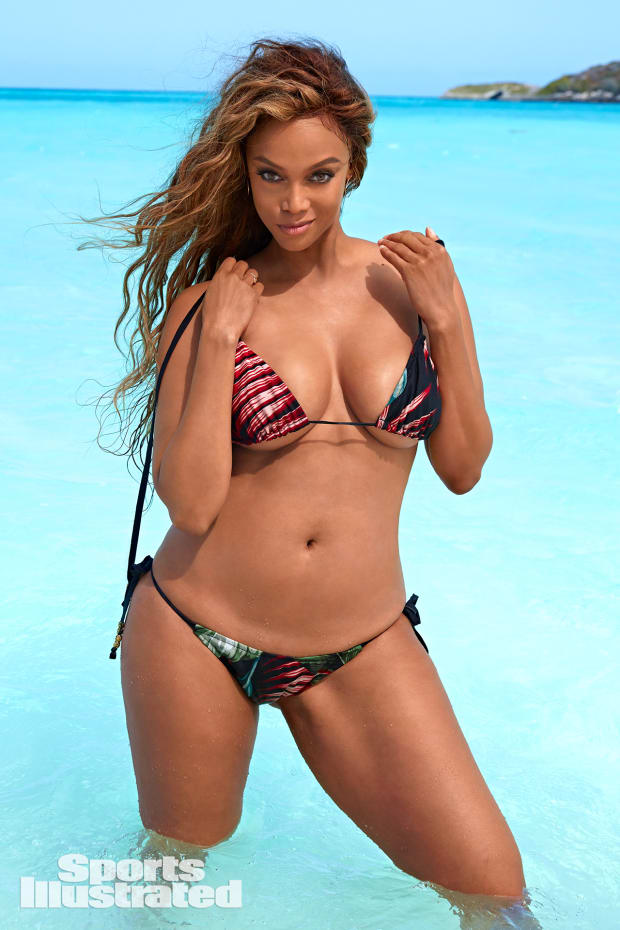 (2000), Love & Basketball (2000), Halloween: Resurrection (2002), Eight Crazy Nights (2002, voice), Larceny (2004), Mr. Woodcock (2007), Tropic Thunder (2008), Hannah Montana: The Movie (2009), and Life-Size 2 (2018). Her philanthropy to date has involved establishing the TZONE program aimed at leadership and life skills development and the Tyra Banks Scholarship to provide funding to African-American girls to attend her alma mater Immaculate Heart High School.
She has an estimated net worth of $90 million. You can catch her on social media including Instagram, Facebook, and Twitter. See more SI model, television personality, businesswoman, producer, actress, writer, and Hollywood star Tyra Banks celebrity Body Type Two (BT2) photos on Google.
Review the Body Type Science Data or take the Scientific Body Type Quiz/Test for women and men.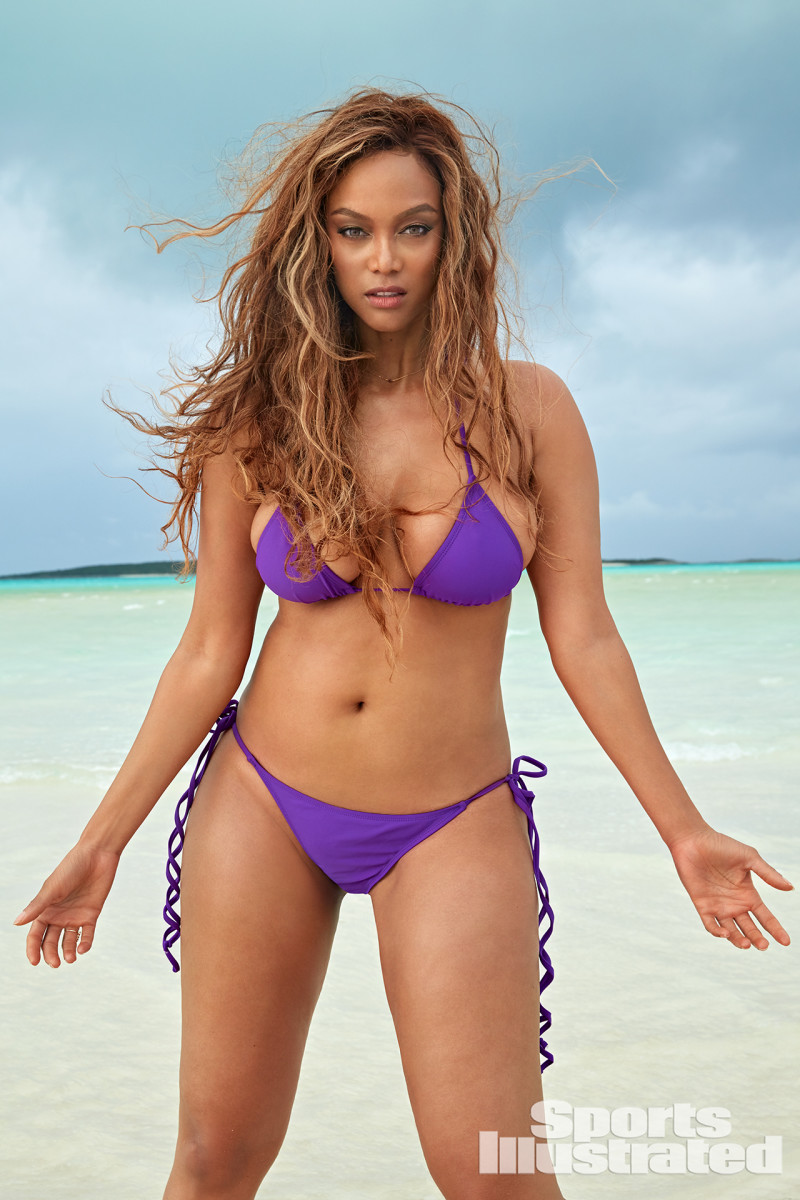 ---