---
---
Celebrity Body Types: Zendaya (Zendaya Maree Stoermer Coleman)
---
The Four Body Types Scientific Identification: Body Type One, BT1
Female/Woman
Genetically Underdeveloped Vertebrae (Muscles/Muscle Mass): None/0
Date of Birth: September 1, 1996
Age: 26 (as of 2022)
Unscientific/Nonsense Body Types Rough Correlations: Ectomorph, Kibbe/Flamboyant Natural, Hormone/Ovary
Learn How 

The Four Body Types

Determines A Celebrity Body Type Like Zendaya
---
---
Celebrity Zendaya shows off her Body Type One (BT1) shape figure/physique on vacation. The candid images reveal no real signs of skinny fat (cellulite, thin fat, loose skin, saggy skin, crepey skin, normal weight obesity) anywhere on her body. The full development of her vertebra (posture) and muscles/muscle mass is currently not in debate.
Science recognizes that one pound of muscle burns six calories daily, but one pound of fat/skinny fat only burns two to three calories. Which directly affects metabolism (the more skinny fat and fat, the slower the metabolism). Having so many developed vertebrae, muscles, and muscle mass assists greatly in terms of metabolism/metabolic rate (BMR), including aging gracefully.
Genetics/genes/DNA are important. But diet, exercise, metabolism, lifestyle, and BMI also matter. As she continues to age, it will be interesting to see how well Zendaya maintains her body shape figure.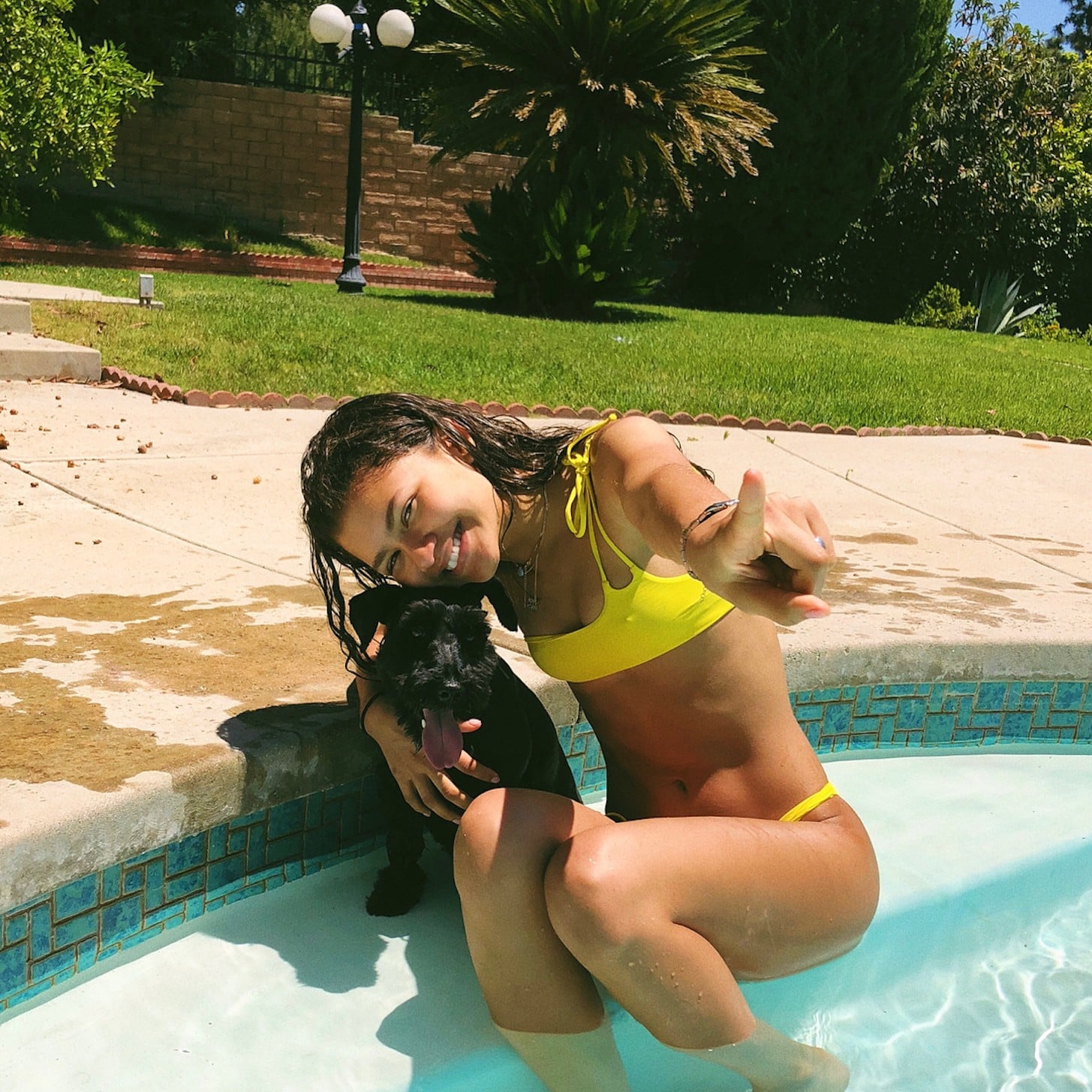 ---
---
---
Zendaya

Figure/Shape – BT1
Two-time Emmy Award-winning A-list Hollywood actress and singer Zendaya displays her Body Type One shape/figure while at the beach and on vacation with family and friends including her boyfriend Tom Holland. She
began her career at a young age working as a fashion model in commercial ads for Macy's, Mervyns, Old Navy, iCarly toys, and Sears (featuring Disney star Selena Gomez). Her 2009 feature performance in the Kidz Bop cover music video for the song Hot n Cold by Katy Perry led to her break-out starring role as Rocky Blue in the Disney Channel sitcom Shake It Up (2010 to 2013).
In terms of music, in 2011, after releasing the promotional independent single Swag It Out, the song Watch Me with Bella Thorne peaked at 86 on the Billboard Hot 100 while going Recording Industry Association of America (RIAA) gold. Her 2013 self-titled debut album was preceded by the single Replay. The song achieved RIAA platinum, reached number 40 on the Billboard Hot 100, and she was selected later that same year as Elvis Duran's Artist of the Month, singing the song live on NBC's Today. She subsequently released the collaboration songs Something New (2016, Chris Brown, reaching 93 on Billboard Hot 100), Rewrite the Stars (2018, Zac Efron, reaching 70 on the Hot 100 and RIAA 2x platinum), All for Us (2019, Labrinth), I'm Tired (2022, Labrinth, reaching 53 on Hot 100), and Elliot's Song (2022, Dominic Fike).  
A-List Hollywood Actress

Zendaya Body Type One
Her debut motion picture role came in the Disney Channel original film Frenemies (2012). Since then she has performed in the TV movie Zapped (2014), Spider-Man: Homecoming (2017), The Greatest Showman (2017), Duck Duck Goose (2018, voice), Smallfoot (2018, voice), Spider-Man: Far from Home (2019), Spider-Man: No Way Home (2021), Malcolm & Marie (2021), Space Jam: A New Legacy (2021, voice), and Dune (2021). with upcoming appearances in the flicks Challengers (2023) and Dune: Part Two (2023). Moreover, starring as Rue Bennett in the HBO teen drama series Euphoria since 2019, she is the winner of two Primetime Emmy Awards for Outstanding Lead Actress in a Drama Series (youngest winner in history and the second African American to win following Viola Davis).
She has five total Emmy Award nominations to date. As well, she was the television host for Make Your Mark: Ultimate Dance Off 2011 on the Disney Channel, a guest judge on the 2016 season finale of the Bravo reality television series Project Runway, and competed on season 16 of ABC's Dancing with the Stars.
Model Zendaya Body Shape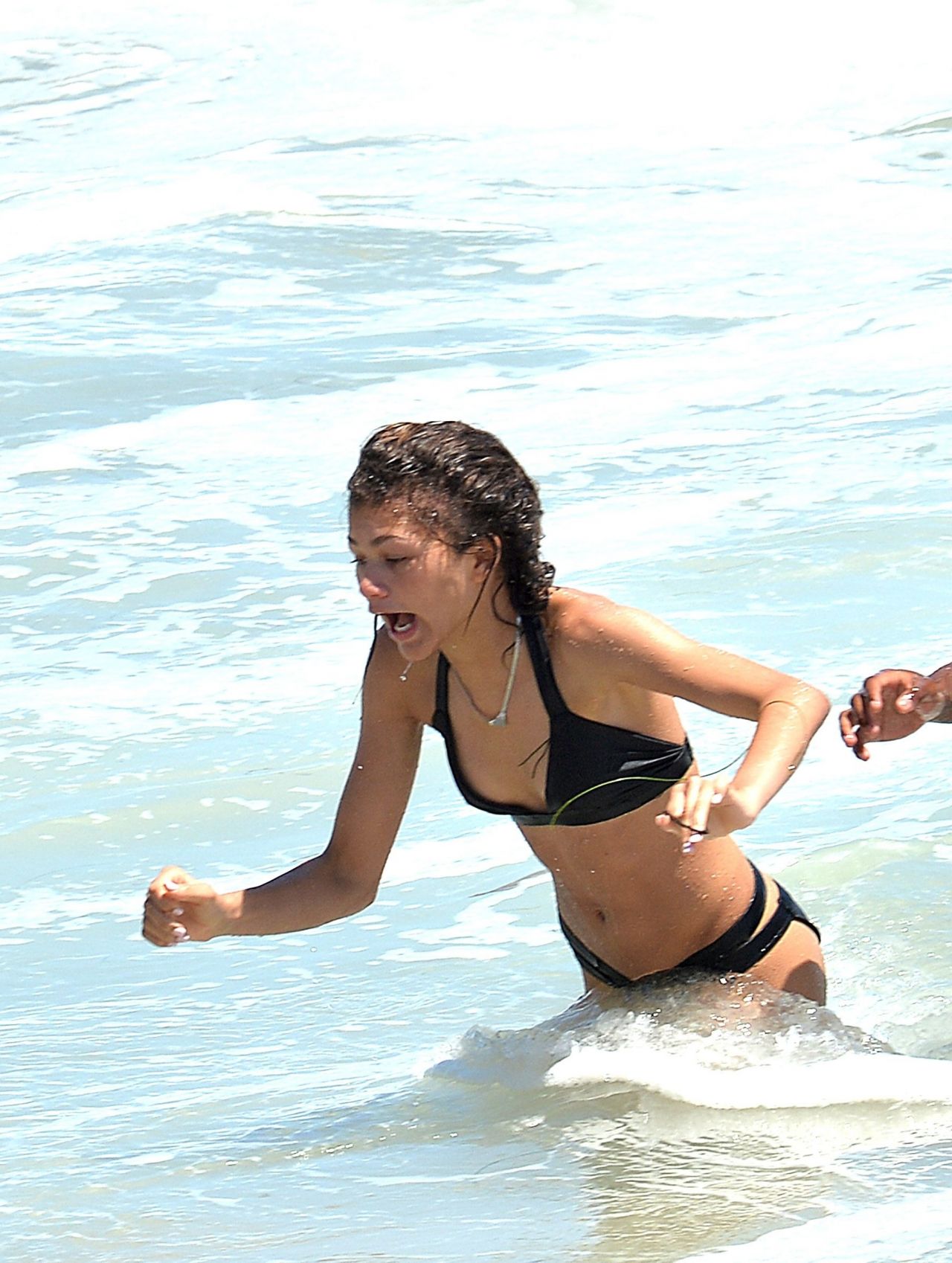 In terms of being a model, she has been the face of Beats Electronics, X-Out, Material Girl, CoverGirl, and Chi Hair Care, a spokesperson for Lancôme, Bulgari, and Valentino, and a global brand ambassador of Glaceau SmartWater. As a businesswoman, she is the author of the 2013 book Between U and Me: How to Rock Your Tween Years with Style and Confidence, and in 2016 she launched her own clothing line Daya by Zendaya. Her demanding career helps Zendaya maintain her body shape figure by increasing her metabolic rate, thus burning more calories to keep excess fat weight at bay. 
She is estimated to have a net worth of $20 million. You can catch her on social media including Instagram, Facebook, and Twitter. See more author, businesswoman, television host, singer, model, and A-list Hollywood star actress Zendaya celebrity Body Type One (BT1) photos on Google.
Review the Body Type Science Data or take the Scientific Body Type Quiz/Test for women and men.
---