---
---
Celebrity Body Types: Roman Reigns (Leati Joseph Anoa'i, "Joe" Anoa'i)
---
The Four Body Types Scientific Identification: Body Type One, BT1
Male/Man
Genetically Underdeveloped Vertebrae (Muscles/Muscle Mass): None/0
Date of Birth: May 25, 1985
Age: 37 (as of 2022)
Unscientific/Nonsense Body Types Rough Correlations: Mesomorph, Hormone/Liver
---
---
Celebrity Roman Reigns displays his Body Type One (BT1) shape physique/figure while taking time off at the ocean
with friends and family including his wife Galina Becker. The fully developed vertebrae (posture) and muscles/muscle mass are obvious. He is showing no signs of skinny fat (cellulite, thin fat, loose skin, saggy skin, crepey skin, normal weight obesity) anywhere on his body. 
Science recognizes that one pound of muscle burns six calories per day, but one pound of skinny fat/fat only burns two to three calories. Which directly affects metabolism (the more skinny fat and fat, the slower the metabolism). Having a strong metabolism because of all that muscle and muscle mass, no less, is an advantage that a fully developed BT1 typically offers, including aging gracefully.
Diet, exercise, lifestyle, metabolism, and BMI matter. But so do genes/genetics/DNA. It will be interesting to see how well Roman Reigns successfully maintains his body shape physique/figure as he continues to age.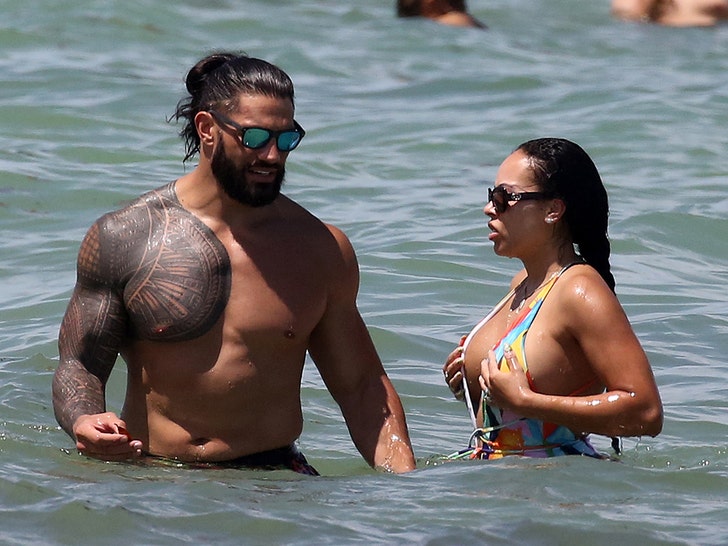 ---
---
---
Roman Reigns Physique – BT1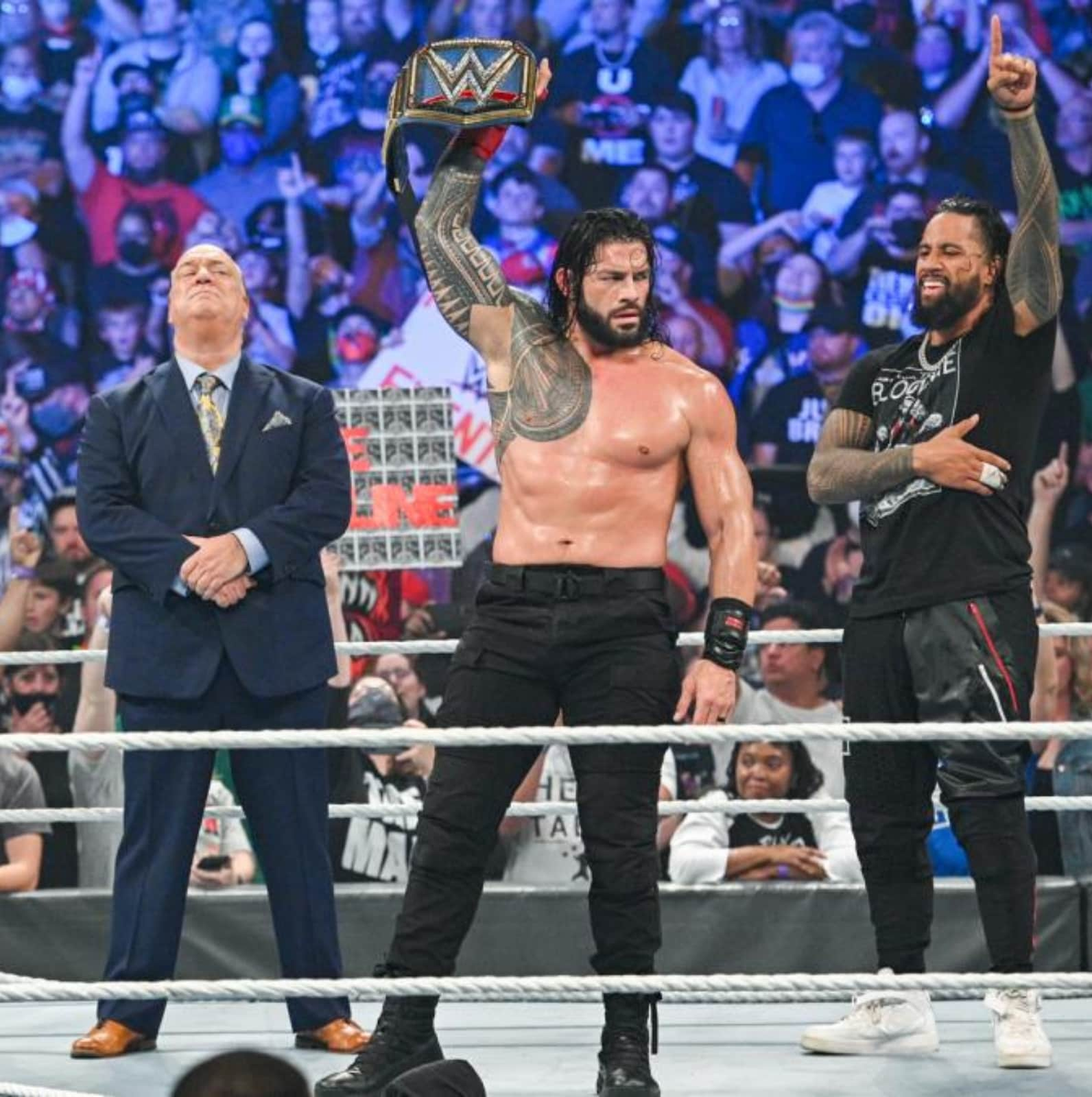 Champion World Wrestling Entertainment (WWE) SmackDown professional wrestler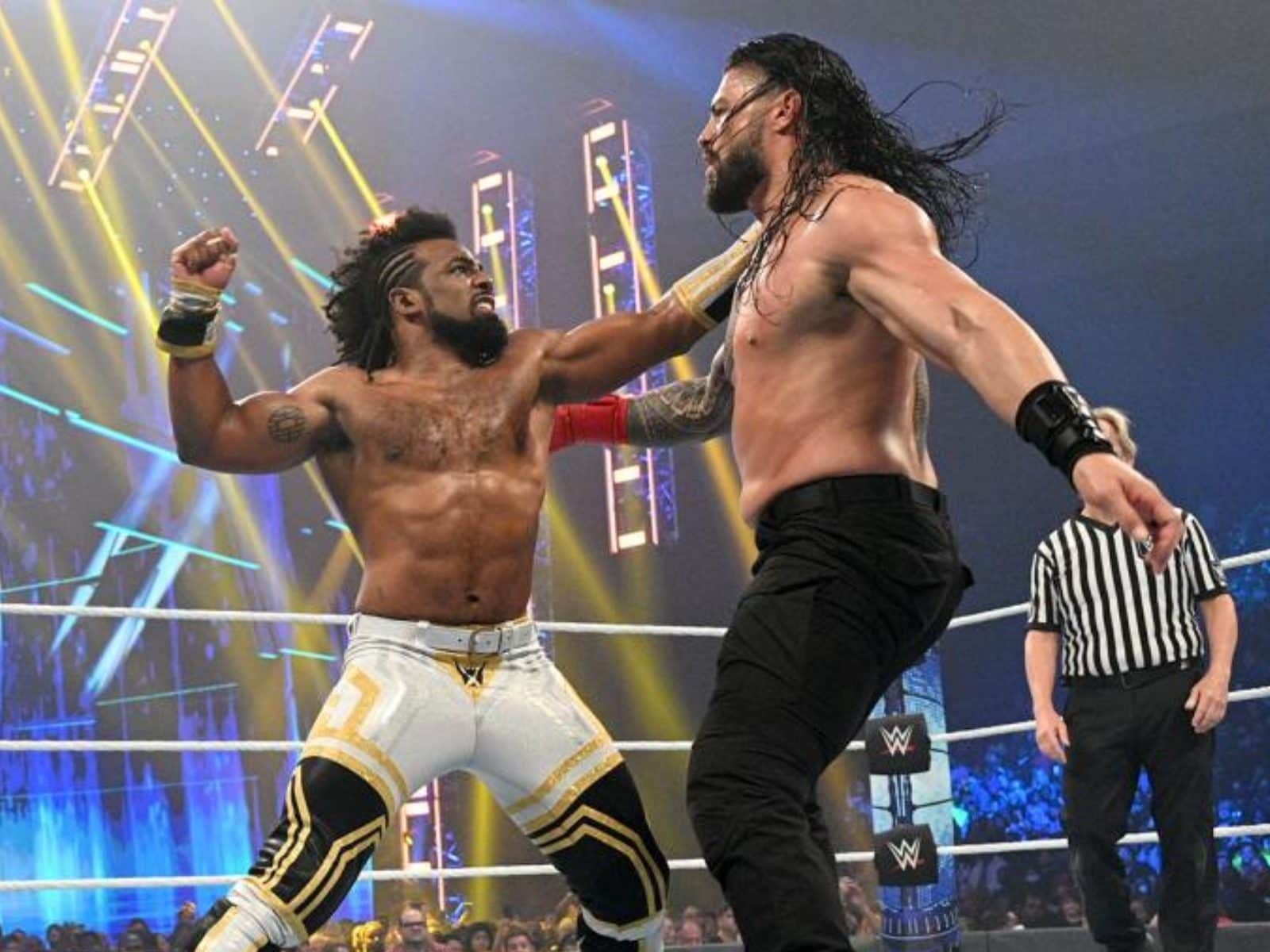 Roman Reigns shows off his Body Type One shape/physique
during training and wrestling competitions. He began his career playing college football at Georgia Tech. After brief stints in the National Football League (NFL) with the Minnesota Vikings and Jacksonville Jaguars in 2007 and the Canadian Football League (CFL) with the Edmonton Eskimos in 2008, he was released and subsequently retired.
Upon transitioning to professional wrestling, he signed with the WWE in 2010 under the initial ring name Roman Leakee, later switching to Roman Reigns. He made his WWE wrestling debut in 2012 in the Florida Championship Wrestling (FCW) developmental territory, eventually winning the FCW Florida Tag Team Championship with Mike Dalton before losing the title to CJ Parker and Jason Jordan. FCW was rebranded to NXT later in 2012, and under the new ring name Roman Reigns, he defeated CJ Parker. Joining forces with Dean Ambrose and Seth Rollins as "The Shield," the successful tag team challenged a wide range of competitors through 2014, including Brock Lesnar and  Dwayne "The Rock" Johnson.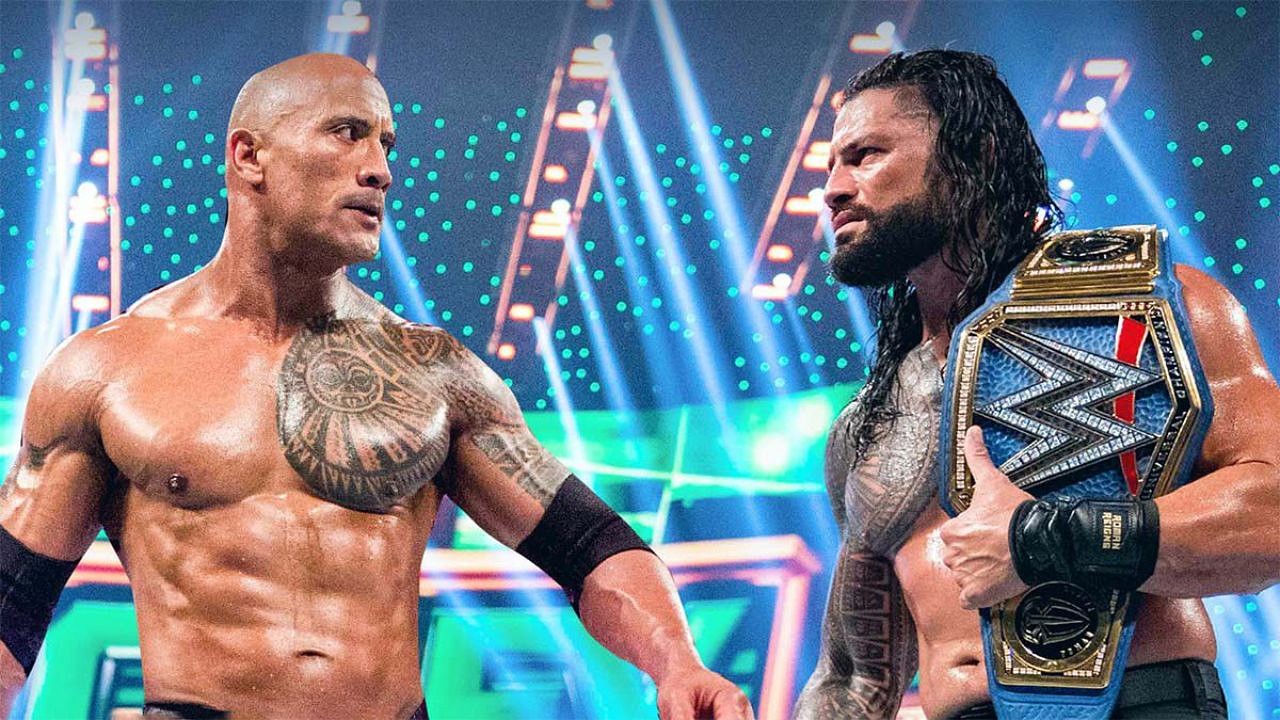 WWE Universal Champion Roman Reigns Body Type One 
His betrayal by Seth Rollins in 2014 inspired him to go solo to compete for the world title. Winning the battle royal led to the WWE World
Heavyweight Championship pay-per-view main event matches at Money in the Bank and Battleground, where he lost both to John Cena. Temporarily sidelined by
a hernia, he would return to a run of diversely successful matches which culminated in the Survivor Series and victories against Big Show (first round), Cesaro (quarterfinals), Alberto Del Rio (semifinals), and Dean Ambrose in the finals to win the WWE World Heavyweight Championship for the first time. All in all, he is a six-time world champion in WWE. He has held the WWE Championship four times and the WWE Universal Championship twice.
As the longest reigning Universal Champion at 812+ days through 2022, he is recognized as maintaining the sixth-longest world championship reign in the promotion's history. Moreover, he is a one-time WWE United States Champion, a one-time WWE Intercontinental Champion, a one-time WWE Tag Team Champion (with Rollins), the 2015 Royal Rumble winner, and the 2014 Superstar of the Year. As well, he has tied the WWE record for most eliminations in a Survivor Series match with four in the 2013 event while also previously holding the record for most eliminations in a Royal Rumble match with 12 in the 2014 event.
Not to be outdone, winning the Intercontinental Championship made him the twenty-eighth Triple Crown Champion and the seventeenth Grand Slam Champion. He has headlined numerous pay-per-view events, including WWE's flagship event WrestleMania six times. Additionally, he ranked number one in Pro Wrestling Illustrated's annual PWI 500 list of the top 500 singles wrestlers in 2016 and 2022.
SmackDown Professional Wrestler Roman Reigns Body Shape
A leukemia survivor, staying in shape thanks to his active professional wrestling career helps increase his metabolic rate by encouraging the burning of more calories which
keeps any excess fat weight at bay, thus allowing Roman Reigns to maintain his physique. His famous wrestling family includes his father Leati Sika Amituana'i Anoa'i (ring name, Sika Anoa'i or Sika), brother Matthew Tapunu'u Anoaʻi (ring name, Rosey), and cousins twin brothers Joshua Samuel Fatu (ring name, Jey Uso) and Jonathan Solofa Fatu (ring name, Jimmy Uso) as well as Solofa Fatu Jr. (ring name, Rikishi or Fatu), Joseph Yokozuna Fatu (ring name, Solo Sikoa), Samuel Larry Anoa'i Fatu (ring name, The Tonga Kid, Agatupu Rodney Anoaʻi (ring name, Yokozuna, and Edward Smith Fatu (ring name, Umaga).
As a businessman, he has appeared in the video games NCAA Football 2005, WWE 2K14, WWE 2K15, WWE 2K16, WWE 2K17, WWE 2K18, WWE 2K19, WWE 2K20 (of which he was the cover star), WWE 2K Battlegrounds, and WWE 2K22. Under the nickname "The Merchandise," he also partakes in videos for fellow WWE wrestler Xavier Woods's YouTube channel UpUpDownDown. Furthermore, his excess muscle/mass likely places him in the obese column of his inaccurate Body Mass Index (BMI) calculation, but he is not overweight or obese as he does not have excess fat.
His net worth is estimated at $12 million. You can catch him on social media including Instagram, Facebook, and Twitter. See more former CFL & NFL football player, businessman, and WWE professional wrestler Roman Reigns celebrity Body Type One (BT1) photos on Google.
Review the Body Type Science Data or take the Scientific Body Type Quiz/Test for women and men.
---